Drakkar Klose failed to make it to the UFC Fight Night: Whittaker vs. Gastelum due to an injury at the weigh-ins. Despite not being able to make the fight, the fighter and his team have hassled to convince the promotion to pay him his show money. ESPN was the first to report the news.
Drakkar Klose was scheduled to fight Jeremy Stephens last weekend but things didn't go his way after Stephens pushed him during the weigh-in and both the fighters got into a scuffle. While Klose was waiting to shoot his poster with Jeremy, the veteran pushed him which led to a sprain in the neck.
The show was canceled hours before this past Saturday's event. A person with knowledge of the fighter revealed to MMA Junkie about the payment. The person requested anonymity so the name has not been disclosed. The fighter though will not be paid his win bonus.
Will the Drakkar Klose and Jeremy Stephens fight be rescheduled or canceled?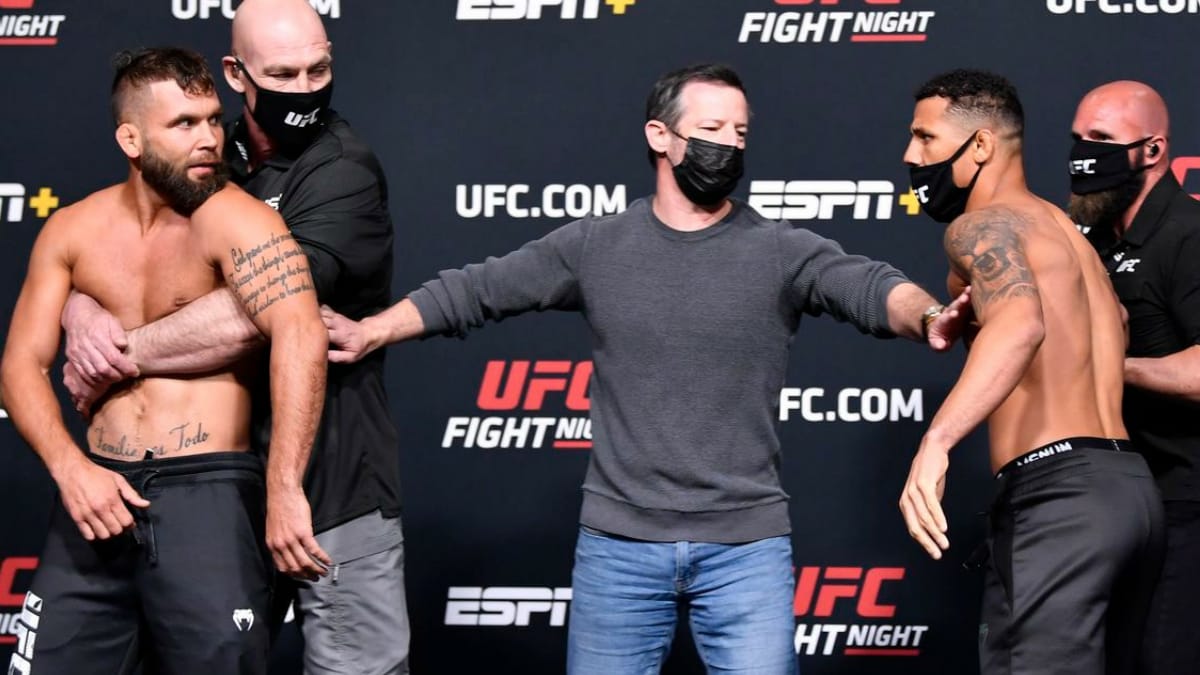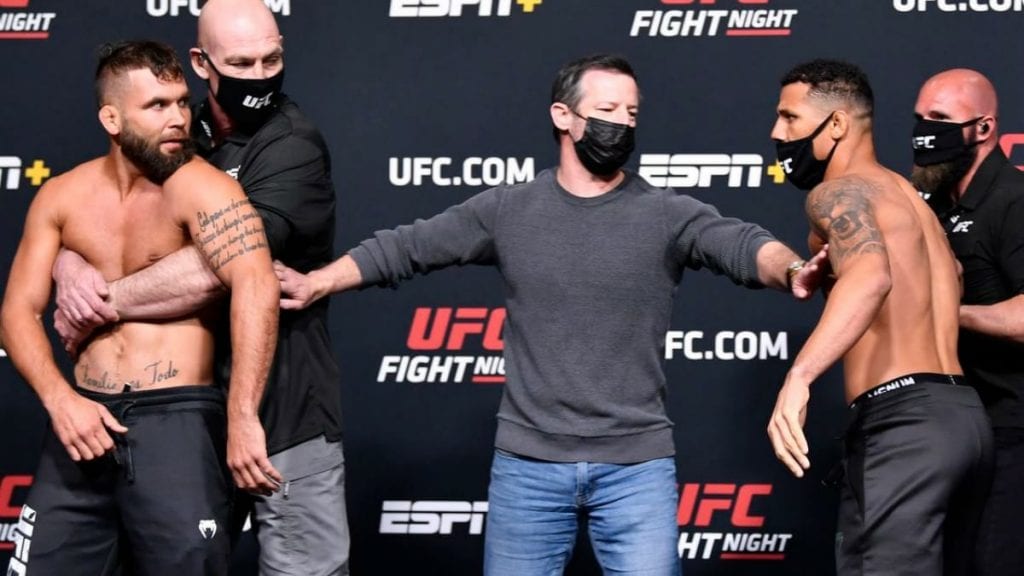 After the fight was canceled, the promotion revealed that they will be rescheduling the fight for a later date. Drakkar Klose has 5 wins and 2 losses in his career at the UFC. Drakkar reported the injury on his social media after consulting his medical team.
Drakkar Klose is coming off a loss against Beneil Dariush. The UFC has revealed that they will confirm this deal of paying Klose his show money and promotional compliance pay very soon. The promotion though has not made any progress in rescheduling the fight of Klose vs. Stephens.
Do you think Stephens should be punished for his act?
Also read: Jimmy Crute is expecting to "maul" Anthony Smith at UFC 261, believes it will be his "breakthrough fight"
"I still believe I can be one of the best," says Kelvin Gastelum in his statement after UFC Vegas 24 loss