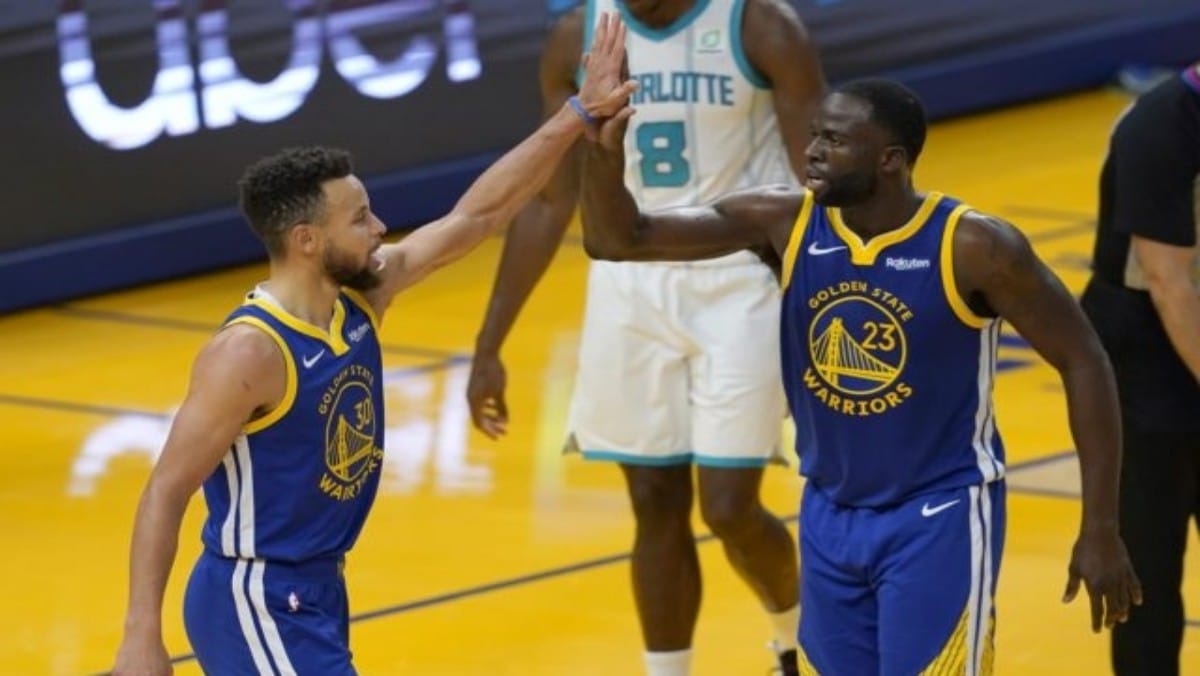 The Golden State Warriors seem to be back on their winning track. After a dormant season so far, things are starting to escalate for the Dubs. The Golden State Warriors are known to dominate the league. Their 3 title winning seasons were the proof of how lethal they can be. They were the league toppers then. However, since the last season things haven't been the same After injuries plagued their roster, major players have been missing. Despite, Draymond Green reflected a career high assists, tripe-double today against the Charlotte Hornets.
The Dubs were up against the Charlotte Hornets yet again. They are the most prominent team in the league. It was a must win situation for GSW. Draymond Green came in big time. The big forward ended the night with 11 points, 12 rebounds and career high 19 assists. This added another triple-double against his name. The Warriors' struggle now seems to come to an end. They edged past 130-121 against the Hornets. In their previous encounter, Draymond was ejected in the last seconds and Hornets sealed the deal.
Draymond Green impresses the whole team with Triple-Double against Hornets
It was a huge responsibility that Green displayed. Late with the win, Green never wanted to make it look like a revenge game. He said, "A revenge game would be a bit of a stretch. I would say it's just me coming out and making it right. Trying to do whatever I can to help this team get a win. Can't just forget about what happened last week, so I wouldn't call it a revenge game." Draymond Green recorded a career high 19 assists to his name. This is remarkable for the 30-YO.
During the post-match rituals Green added, "It means my teammates are playing well, and it means we're getting better. Kelly Oubre's been fantastic cutting off the ball, [Andrew Wiggins], obviously, I can always find Steph somewhere. [James Wiseman] coming and putting that pressure on the rim. So just me and my teammates are playing well." The whole team is toiling hard to get back on track. Now with a consistent performance like this, Dubs would been keen to make a grand entry to playoffs.
Also Read: Warriors avenge loss to Hornets as Draymond Green hits triple-double