Former WWE Champion Drew McIntyre recently mentioned that he is a fan of the current Universal Champion Roman Reigns. He commended the work that Reigns has been doing currently as The Tribal Chief and even drew comparisons between the two of them.
Roman Reigns has been on a completely different level since he returned at WWE Summerslam, last year. Reigns has completely transformed into a Heel character and has been on a dream run. Reigns is assisted by Paul Heyman and his cousin Jey Uso.
Drew McIntyre recently appeared for an interview with Dazn where he mentioned that Reigns' work as on the Blue brand is now believable.
"I'm such a fan of his in general, and especially the work he's doing right now is believable. He's feeling it. He knows where he's at as a character, and it's pretty much the opposite of what he used to be. Where he used to be is where I'm at right now in being the fighting champion, putting the work, and being the workhorse. It's interesting how those roles are flipped. I'm excited about the possibility of what we can do down the line because he's absolutely killing it right now," said Drew McIntyre.
Roman Reigns and Drew McIntyre in recent years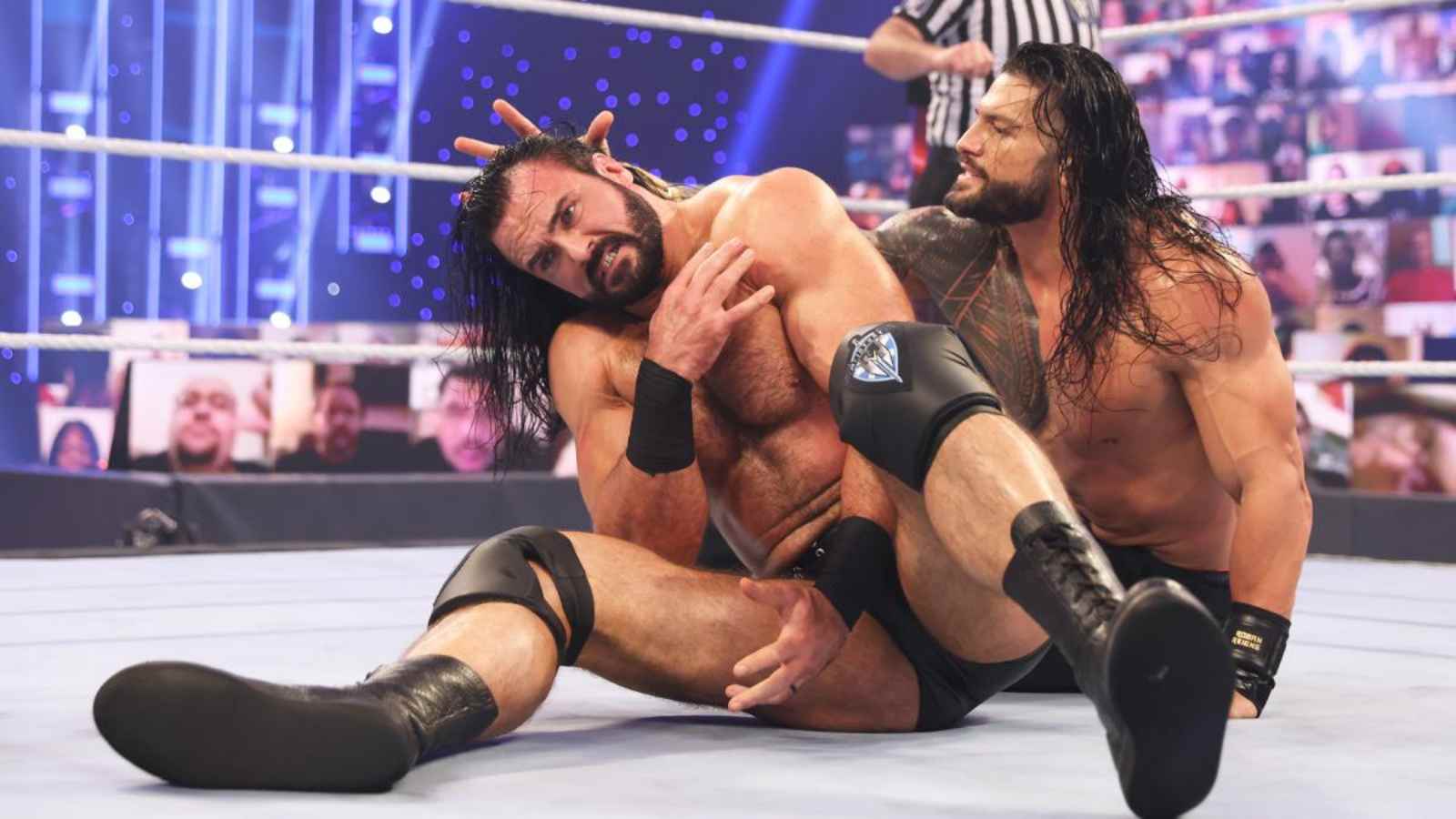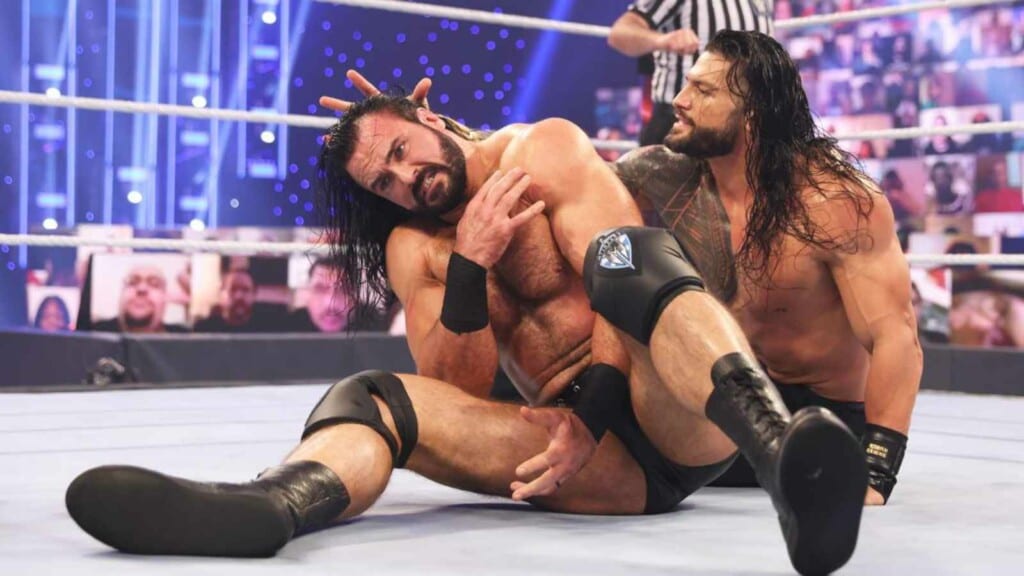 In recent years Roman Reigns and Drew McIntyre have feuded quite a few times. They faced each other in 2018 and 2019 on Raw in singles as well as tag team matches.
Their most recent meeting was at Survivor Series 2020. Both, McIntyre and Reigns were Champions of the Red and Blue brand respectively. The Tribal Chief emerged victorious in the match after he choked out the Scottish Warrior.
Also Read: WWE Raw results – 10/05/2021 (Bobby Lashley faces Drew McIntyre, go-home show for Wrestlemania Backlash)