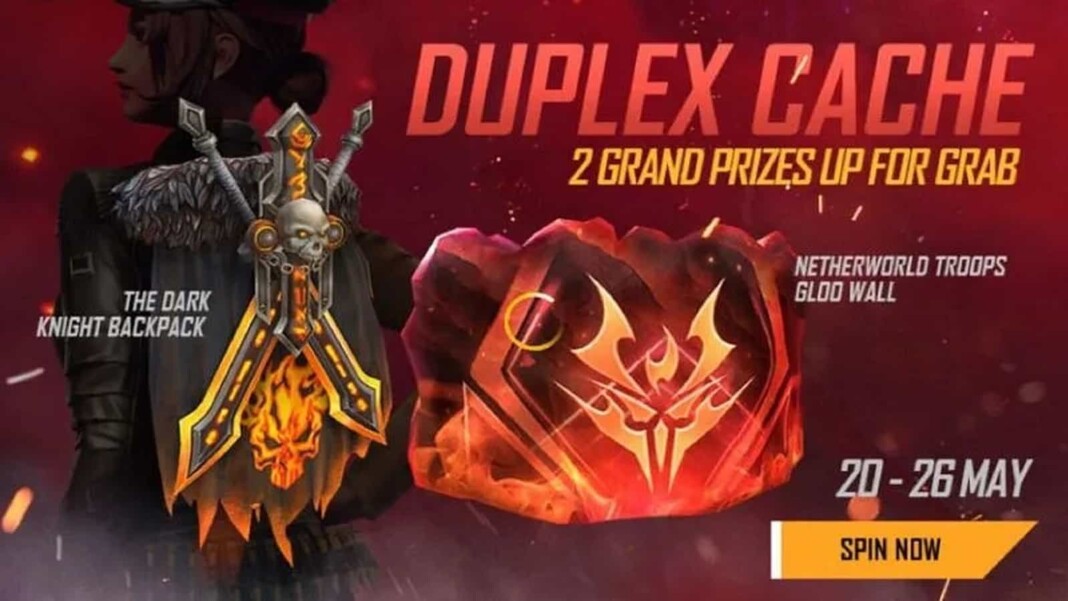 Free Fire has a bunch of cosmetics and other items that makes the characters look cool. The game introduces new cosmetics as a part of rewards in various new events. This time around there is a Duplex Cache event in free fire that rewards players with Dark Knight Backpack skin and other various in-game skins and items.
Here in this article we will discuss what is the duplex cache event and how to obtain it's rewards in free fire.
Duplex Cache Event In Free Fire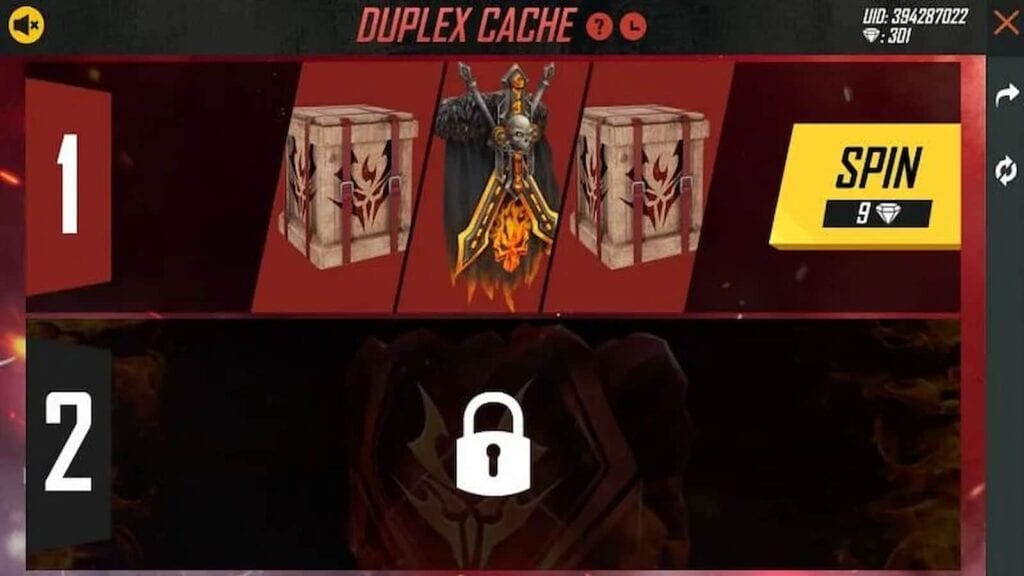 The Duplex Cache event began on May 20 and will come to an end on May 26. To obtain rewards in this event, players have to spin a wheel. In this event, players have the opportunity to obtain a number of rewards, including the Dark Knight Backpack and the Netherworld Troops Gloo Wall.
Here is the set of rules for the Duplex Cache Event: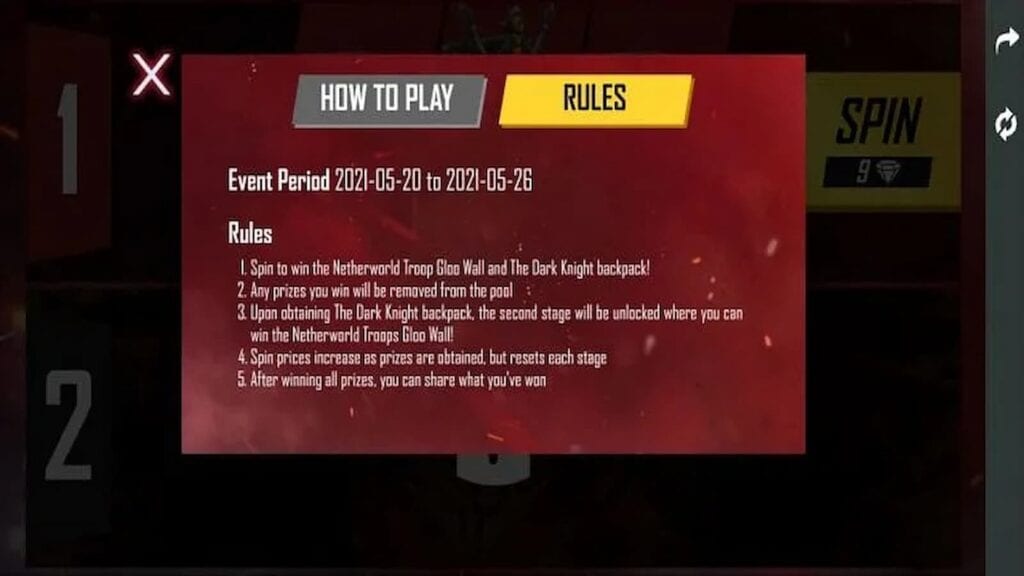 Spin to win Netherworld Troop Gloo Wall and The Dark Knight backpack!
Any prizes you win will be removed from the pool.
Upon obtaining The Dark Knight backpack, the second stage will be unlocked where you can win the Netherworld Troops Gloo Wall!
Spin prices increase as prizes are obtained, but resets each stage.
Related – OP Vincenzo vs X-Mania Who Is Best In Free Fire Stats Comparison?
Steps To Get The Dark Knight Backpack Free Fire
You can follow the below given steps in order to complete the DUplex cache event in free fire and claim all the rewards including Dark Knight Backpack free fire:
Step 1: Players should first open Free Fire and tap on the "Calendar" icon located on the right side of the screen.
Step 2: They should then navigate through the "News" tab and press the "Duplex Cache" option.
Step 3: Players can tap on the "Go To" button and spin to obtain the respective rewards.
Also Read – Maro vs Chrono Who Is Best In Free Fire For Ranked Mode?