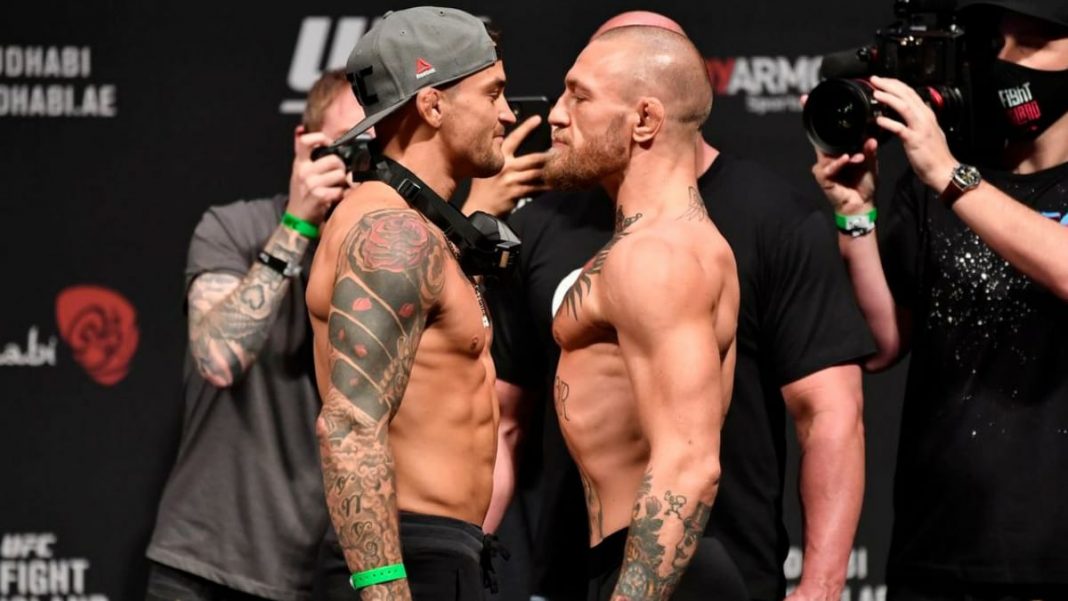 It looks like all the stars have aligned for a Mcgregor vs. Poirier trilogy. The UFC President Dana White on Thursday at the UFC 260 pre-fight conference confirmed that Conor McGregor and Dustin Poirier will be fighting out their third bout against each other. This also points to that 'The Diamond' rather prefers to go for the big money game rather than fight for the title.
Dustin and Conor are both tied at 1-1 after Poirier's amazing victory against the Irishman at UFC 257. The fighter from Louisiana stopped the former two-division champ in the very second round of their second bout. The first time they met didn't go in favor of The Diamond as McGregor won the fight by TKO at UFC 178.
Dustin Poirier is arguably the most deserved contender for the lightweight belt. But the fighter has decided to pass his opportunity at the title shot. Conor and Dustin have both showed interest in fighting the trilogy. Even the UFC President confirmed that the company has plans of making that fight happen.
Dana White in the pre-fight conference of UFC 260 shed light on making the trilogy between Conor and Dustin come true. "Dustin – he wants the rematch and that's smart. That's what he should do," White said. "He should take the rematch, take that fight. It's a big fight for him. The kid has worked hard his whole life, his whole career, to be in a position like this – and that's the fight you take."
Dana White believes the fight might happen around July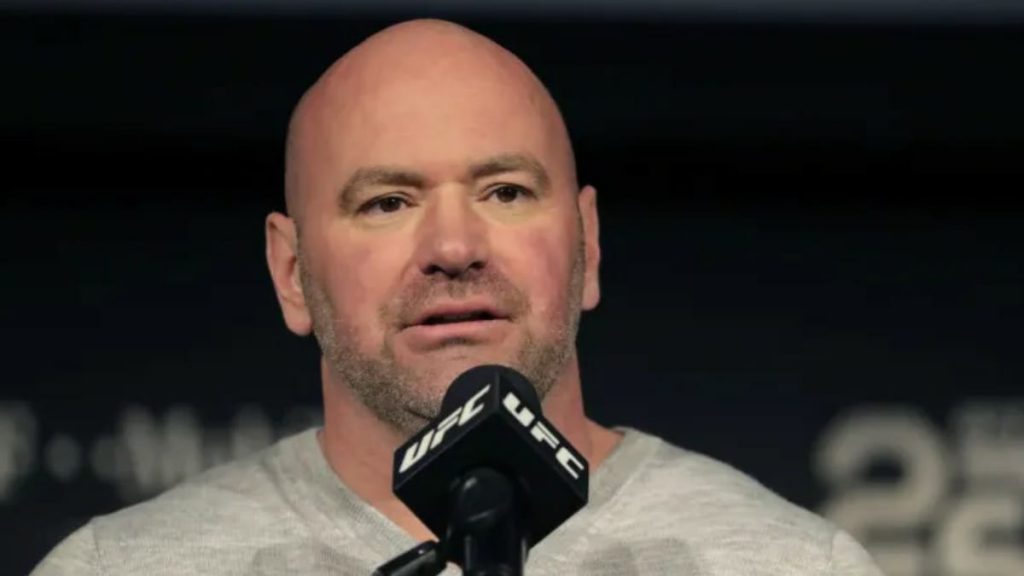 Dana White also continued saying that he has witnessed a lot of fighters miss their opportunities and make the wrong decision. "We've been in positions like this with others and they made the mistake of not taking that fight, and you know – biggest mistake of their lives," White said. The bossman also feels that it "makes sense" for the fight to take place in July.
With Dustin Poirier passing on the title bout for the vacant lightweight title after former champion Khabib Nurmagomedov retired officially last week. Charles Oliveira and Michael Chandler are set to fight for the lightweight title on May 15 at UFC 262.
Related: Dustin Poirier talks about the trilogy with Joe Rogan
Also read: "Losing a fight to me, it's not a big deal," says Sean O'Malley struggling to accept defeat against Marlon Vera
"Dana feels like I approached Herb. Which I didn't," says Dan Hardy on Dana White misinterpreting the Herb Dean situation