The former UFC interim champion Dustin Poirier was this close to getting the Lightweight title in his hands in the fight when he faced Khabib Nurmagomedov. For a few seconds, Poirier had the undisputed title on his sight.
In the second round of the fight, Poirier applied a guillotine choke on Khabib that left the champion in trouble for a while but Khabib somehow escaped that and the vision of that day still haunt Poirier.
In his latest Podcast with Joe Rogan, Poirier says, "I just know how close it was, A game of inches, and I know how close it was. What haunts me more than not pulling full guard is me not switching to a D'Arce or anaconda choke when he rolled to his side."
"I don't know if he's the strongest guy I ever fought, It's just his understanding of balance and weight placement was incredible. I've been fighting and wrestling a long time, as well, but he just knew where my weight was and where it needed to be for me to stay up with his foot trips."
Poirier believes things can still go south for Khabib's 29-0 resume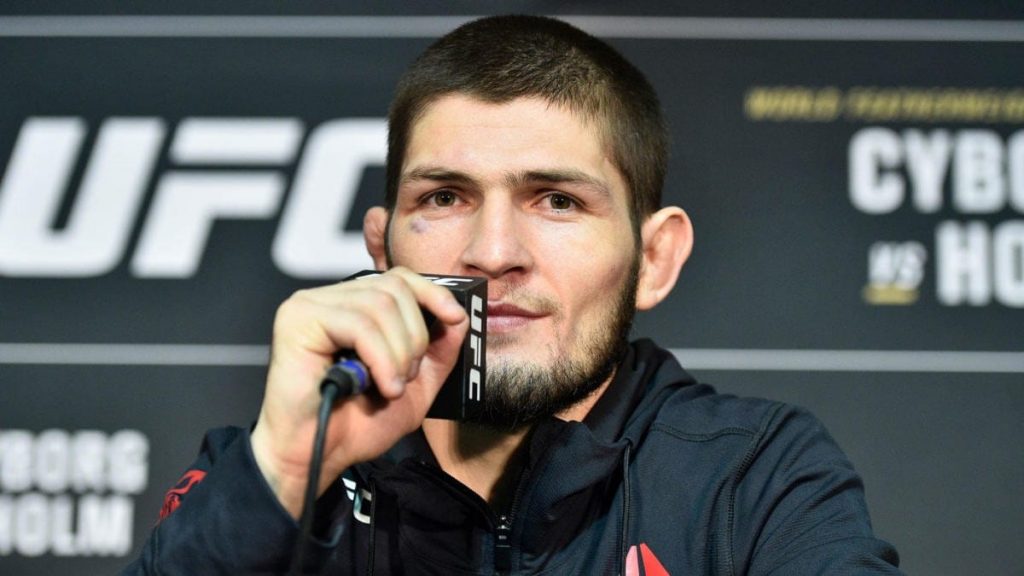 With the win against Justin Gaethje, Khabib announced his retirement, and no matter how hard Dana White is trying to bring him back he seems to have no intentions to come back in the game.
Dustin Poirier believes it is the right move and we never know when things will go south for Khabib and his 29-0 resume. He added, "The longer you stay…it's not a long game, Something bad's going to happen."
For now, Poirier has his eyes sight on the trilogy with Conor McGregor. 'The Diamond' has avenged his first loss but this time he wants to end the fight with a submission. Poirier says, "I haven't finished anybody in the UFC, It's coming. I'll get ya."
Also Read: Max Holloway talks about his elite level skills