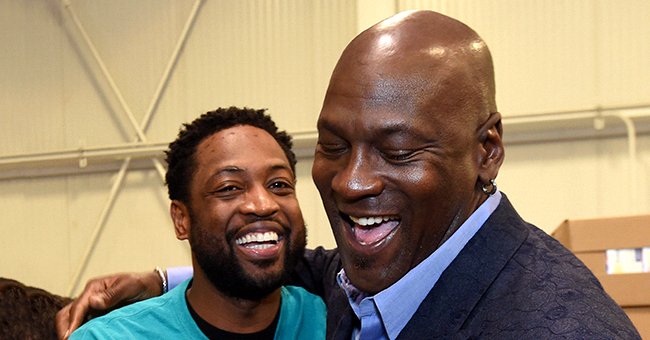 The most heated debate around the NBA has been who is the greatest of all time. Players like Kobe Bryant, Michael Jordan, LeBron James, Kareem Abdul Jabbar have always been exposed to the competition. However, the two names who have always been thrown at each other are LeBron James and Michael Jordan. They are the constant names who have so much in their legacy that it's the conclusion always fails. While Michael Jordan has been the most dominant scorer, LeBron James has made a strong case with his individual; accolades, longevity and all-round play. Dwyane Wade seconded his views against his former teammate.
Time and again, the NBA pundits have debated on MJ and Bron. Jordan has 6 NBA championships while LBJ has just 4 until now. The constant discussions regarding the same has always put the good and bad aspects of both the players under a great research. Dwayne Wade has now joined to give his valuable opinion regarding the debate. According to the veteran All-Star, Michael Jordan has earned that edge over LeBron James.
Dwyane Wade reasons out his opinion on chossing Michael Jordan as the G.O.A.T
Hall of Famer Dwyane Wad4 is in his own right. Having led the Miami heats to the finals, Wade became an instant superstar. But he was always around LeBron James. His relationship with Bron is very special. Both the stars are given example of perfect team bonding. They are portrayed as best buddies. Despite this Wade feels, MJ is a better player. He said, "I come from the Jordan era, so I'm biased," he said. "Michael Jordan will always be my GOAT… I played basketball because of Michael Jordan… All of us have our own individual opinions… LeBron is going to be the GOAT for a lot of generations… [Jordan] will be my GOAT… I made it out of the hood because I see a dude, number 23 play the game of basketball at a level where I was like I want to do some of that."
Wade said that LeBron has a complete different game than Jordan. "LeBron is one of my good friends, I have so much respect for what he's doing now, what he's done, and what he will eventually do… It will definitely be an argument that needs to be had. If LeBron ends up the number scorer of all-time, top five in assists and top five rebounds, with four, five, or six championships, you cannot do nothing but have the conversation of who is the GOAT," said Wade.
Regardless of the fans' views, both the individuals have significantly contributed to the game. The debate stays intact.
Also Read: Steve Kerr predicts Warriors' rookie James Wiseman has bright future ahead