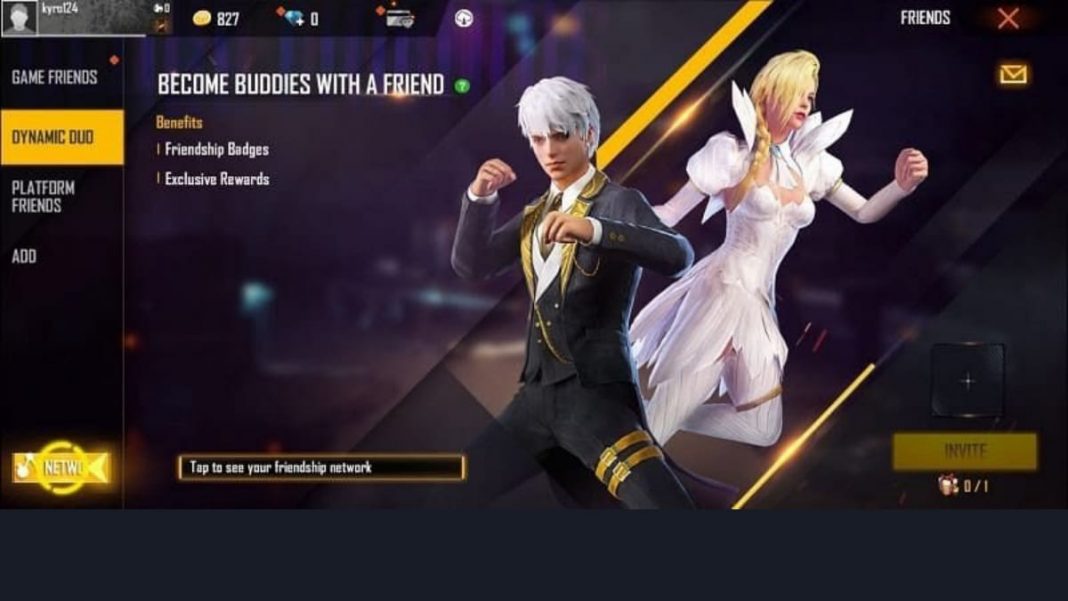 Free Fire the fastest growing battle royale game in India. They are always coming up with new events and game modes for every occasion. This time FreeFire launched a new game feature called "Dynamic Duo" in the OB-26 update.

This feature provides the player with an option to form a special in-game bond with in-game friends. This feature rewards the duo with premium in-game items. In order to get the rewards the duo has to complete certain tasks together. This will help players establish a new in-game connection with the in-game bestie.

Steps To Create Dynamic Duo In FreeFire

To use this feature you have to activate it by following the below given steps.

Step 1 :- Buying a Golden Vow

You have to buy a Golden Vow from the store. It will cost you 100 diamond to buy it from store.

Step 2 :- Sending the Golden Vow

Now visit the friends section and select dynamic duo option. There you will find a plus option click on it.

Step 3 :- Choosing the dynamic duo partner
Now you will see the list of your friends. Select the one you want to create your Dynamic Duo in the game.
Player's partner will have eight hours to accept or decline the request to form the 'Dynamic Duo.' If a choice is not made, the proposal to pair up gets rejected automatically. The Golden Vow will be refunded to the proposing player.
Players can't cancel established Dynamic Duo bonds within the first 24 hours. However, players who wish to terminate a connection can do so by navigating to the Dynamic Duo tab and requesting to dissolve the bond.
Also Read – Who Is The Richest Noob In FreeFire ?