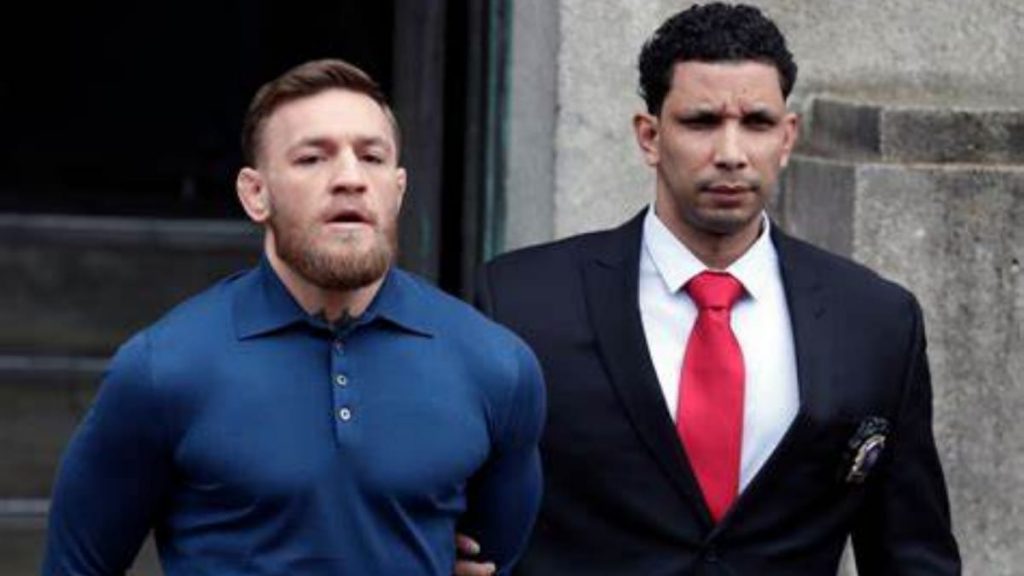 After the former 2-division UFC Champion was arrested in Corsica on suspicions of sexual assault. New news emerges in the same case as according to Yahoo TV broadcaster France 3 Corse interviewed a friend of the alleged victim in this case.
That source told the station, "McGregor, accompanied by his bodyguards, allegedly exhibited his private parts to the young woman without her consent as she made her way into the bar toilets."
That source also said the young woman was deeply shocked and that she was holidaying on the French island with her husband.
Conor McGregor taken into custody for sexual assault allegations
A formal allegation against McGregor was made earlier. In response to that allegation McGregor's yacht was searched by police. McGregor and his family have been docked in Corsica ahead of a 180 km charity water bike race McGregor planned to take part in.
This is not the only act of misconduct that McGregor could be charged for though. The New York Times reported that McGregor was a suspect in two separate sexual assault accusations. In 2019 McGregor was also arrested after an incident with a fan in Miami. Which resulted in charges of robbery and criminal mischief. Those charges were dropped after McGregor and the fan reached a settlement agreement.
After retiring from the sport for 3rd time in 4 years. McGregor was also approached by USADA on his luxurious yacht days before taking into custody in France. Problems seem to be on horizon for the Irishman. But it is only up to time to reveal whether or not McGregor is guilty of them or not.
Also Read: Dana White comments on McGregor's arrest in Corsica