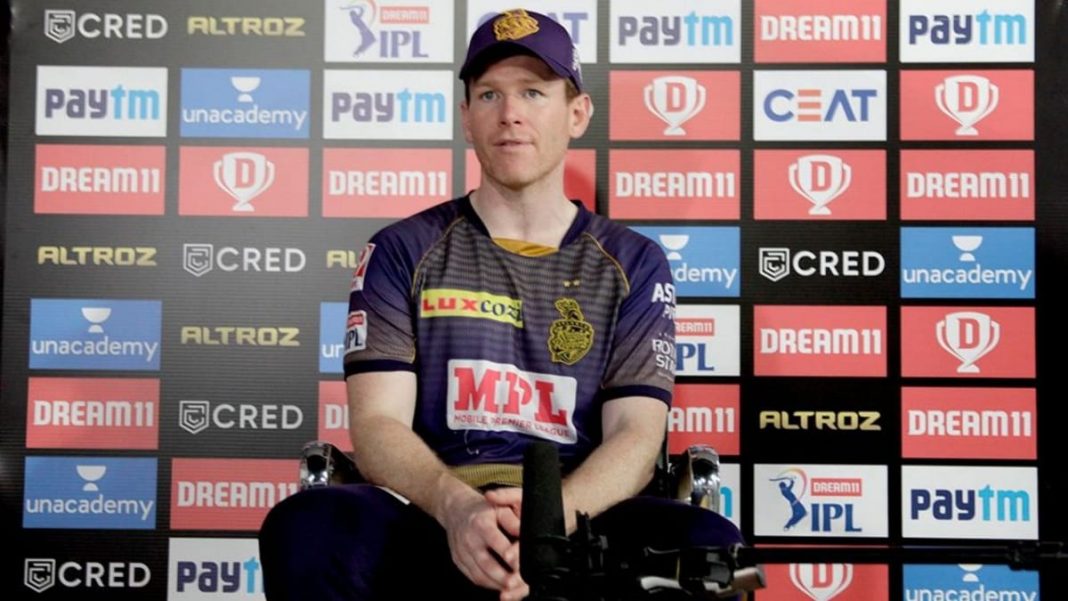 Eoin Morgan, the captain of the Kolkata Knight Riders, advised people to remain safe and obey all necessary procedures emphasizing the importance of people pooling together in the fight against the Covid-19 pandemic. Morgan sent out a message to the people while recognising the dire situation outside the bio-bubbles of IPL.
Morgan said that the team is actively discussing it inside the KKR camp and that the players are fortunate that they are not "affected by it too much" because they are in a bio-secure bubble.
"Yes, we're constantly talking about this situation that's unfolding outside of our bubble. It's not nice watching from afar, considering how lucky we are to be in a bubble and not be affected by it very much," said Morgan at a post-match press conference.
"It's challenging. Things have to be managed, the players, the coaching staff within the group. When you consider the absolute horrific nature of what's happening outside our bubble, we try and lend our encouragement to everything that's going on not only in India but around the world," Morgan added.
Eoin Morgan speaks of experiences in the UK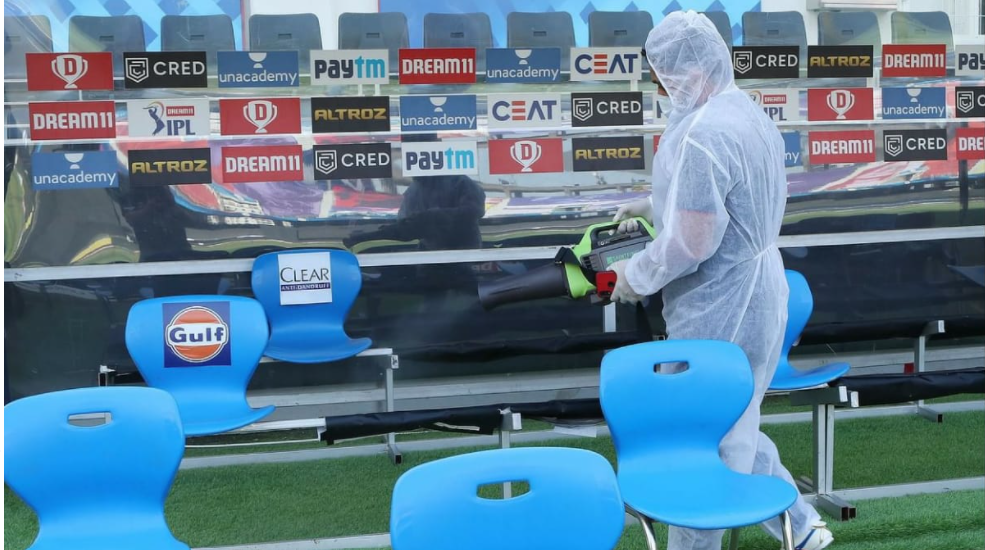 Morgan also explained the situation of the Covid-19 outbreak in the UK last year and how it affected the country. But, the people and government came together in unison to fight the outbreak and overcome it.
"Certainly, in the UK last year, we went through severe lockdown for prolonged periods of time and it looked for a long time that cricket wasn't going to be played for our summer. But coming together and working together, certainly, with the guidance of the government, the England cricket board and everybody at home helped change that," Morgan added.
Morgan mentioned the Premier League and Bundesliga as indicators of competitions that were played amid the COVID-19 pandemic putting the countries on lockdown. Morgan believes the current IPL can carry ahead as long as it doesn't interfere with what's going on in the public eye.
"Yeah, I think certainly when we came out of our first initial lockdown period, I remember the first sport being on TV was probably in New Zealand and Australia. It was a rugby union and rugby league. Then slowly, the Bundesliga started, then the Premier League started and that almost displayed that you can play sport while the country is almost in full lockdown. If there's a template to make that happen, it has happened, but also as long as it doesn't disturb what's happening in the public eye," quoted Morgan.
Eoin Morgan continued by suggesting that, from what he knows, everyone, no matter where they are in the world, must battle the pandemic. He believes that social distancing, wearing masks, and limiting outings are all necessary messages to express.
"If you're going outside, wear a mask, keep social distance. These are tough times for the world. Having seen it first hand at home, how devastating it can be, on behalf of KKR, we wish everybody who is ill well. But ultimately if we stick together, we can beat this thing," concluded Morgan.
Kolkata Knight Riders will next face-off against Delhi Capitals on 29th April at the Narendra Modi Stadium, Ahmedabad.
Also Read: IPL 2021: Andrew Tye reveals the reason for his exit from the tournament