FIFA 22 has been releasing some great events for the players recently in the game and the POTM is certainly one of the them. Here is the complete list of nominees for the FIFA 22 Premier League POTM.
The POTM or better known as Player of the Month, is a regularly occurring monthly event that features the best players from that month. This selection is completely done by the developers and only one of them obtain a custom made POTM player item for the month. This player item can be obtained easily, as it is always accompanied with a simple SBC to unlock it. These cards are great to have on your roster due to their boosted stats and attributes.
Here are the FIFA 22 Premier League POTM nominees for this month!
FIFA 22 Premier League POTM (January 2022)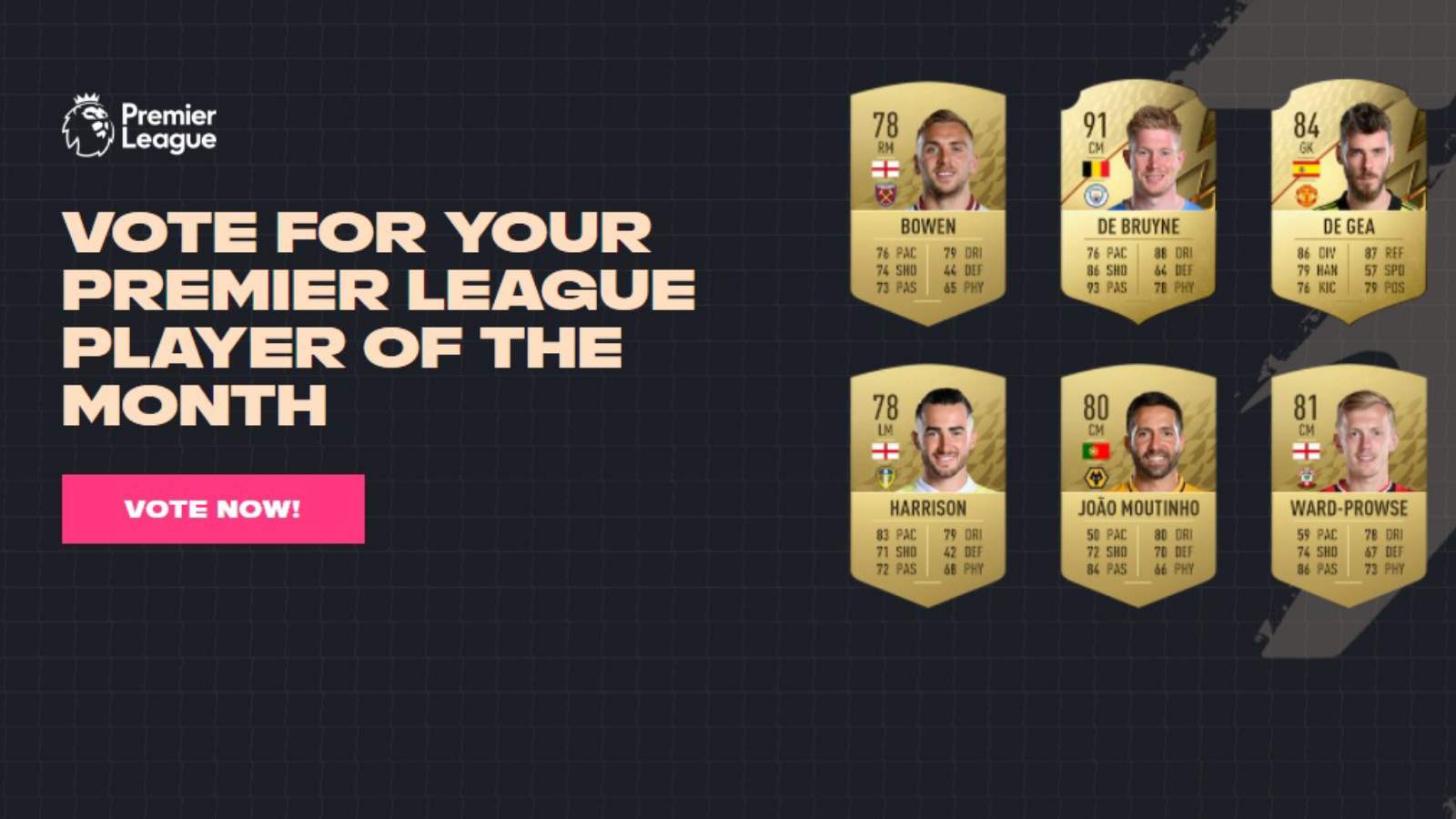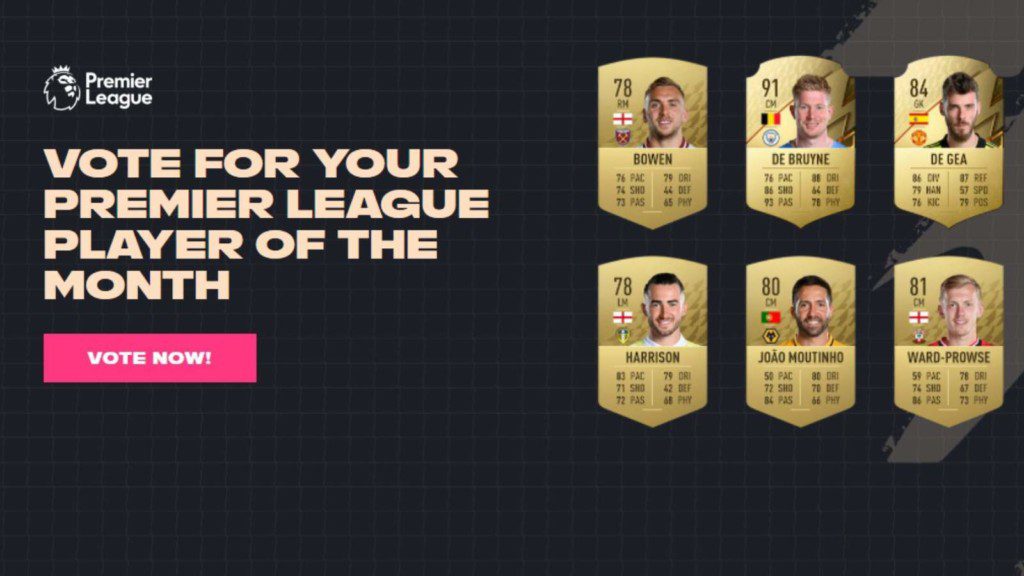 The POTM event is separated by the major leagues in football and each league obtains their own POTM player item.
Related: FIFA 22 TOTY XI: Full team out in packs now!
Some of the major leagues include – Ligue 1, Premier League, Bundesliga, LaLiga, etc. This one is for the Premier League and for the month of January 2022. The full list of nominees has been revealed by EA Sports and contains 6 nominees in total.
They are:
Jarrod Bowen
Kevin de Bruyne
David De Gea
Jack Harrison
Joao Moutinho
James Ward-Prowse
This are the nominated players for the month of January 2022 and only one out of them will receive the POTM card for this month. Players can vote for their favourite players among them, to make them win this time.
The voting will start today and will end on 31st January, 2022 at 12:00 PM GST. The votes can be cast on the official Premier League POTM EA Site.
Follow our Instagram page for more updates on gaming and esports!
Also read: How to get the Raphael Varane FIFA 22 Flashback player item?