In God of War, the Smoldering Ember is a rare crafting material used to upgrade various items and armor pieces. Obtaining Smoldering Embers can be a daunting task, but with the right approach, players can acquire them without much difficulty.
One of the easiest ways to get Smoldering Embers is by defeating certain enemies, such as Fire Revenants and Smoldering Brutes, which have a chance to drop them upon defeat. Players can increase their chances of obtaining Smoldering Embers by using the appropriate weapon or runic attacks that deal fire damage. Another method to acquire Smoldering Embers is by completing certain side quests, such as Fafnir's Hoard or Hail to the King. These quests offer Smoldering Embers as a reward upon completion, making them an excellent opportunity for players to acquire this crafting material.
Overall, obtaining Smoldering Embers in God of War may require some effort, but it is not an impossible task. By defeating specific enemies and completing side quests, players can acquire enough Smoldering Embers to upgrade their items and armor and enhance their gameplay experience.
Related: God of War Ragnarok PC Requirements
Places to farm Smoldering Ember in God of War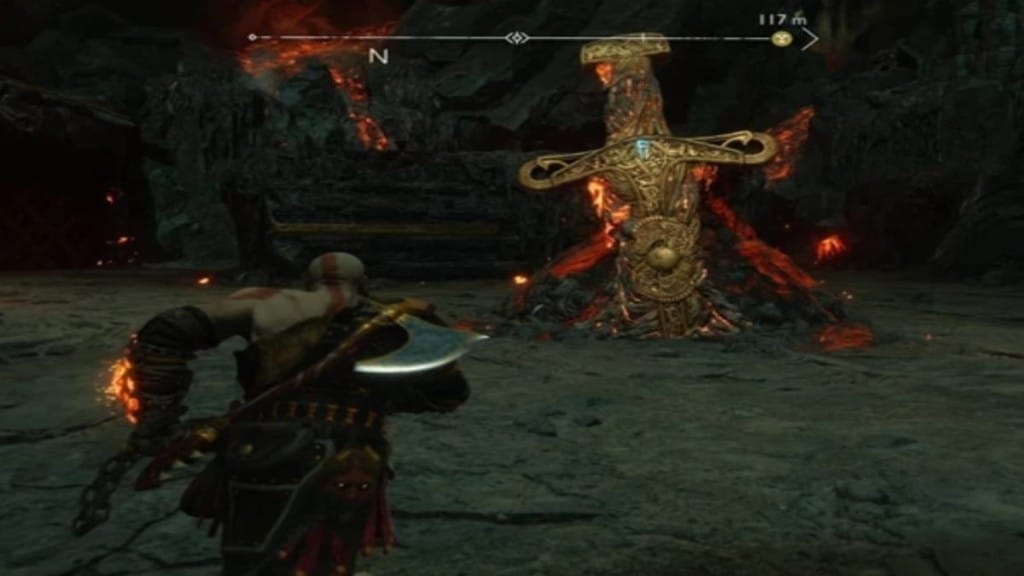 Smoldering Ember is a valuable resource in God of War that players need to upgrade their weapons and armor. However, it can be challenging to find and acquire. Fortunately, there are a few places in the game where players can farm for Smoldering Ember.
The first place to farm Smoldering Ember is in the Muspelheim area. This region is known for its fiery environment and is home to Smoldering Brimstone enemies. This enemies have a chance to drop Smoldering Ember when defeated. It is important to note that these enemies can be tough to beat, so players should come prepared with the right weapons and armor. Another place to farm Smoldering Ember is by defeating Fire Trolls. These enemies can be found in various locations throughout the game, including The River Pass and The Mountain. When defeated, Fire Trolls have a chance to drop Smoldering Ember. Players should be cautious when fighting Fire Trolls, as they can be challenging opponents.
Lastly, players can also farm for Smoldering Ember by completing certain objectives in the game. One example is by completing trials in the Muspelheim area. These trials often reward players with Smoldering Ember upon completion. Additionally, some treasure maps in the game also lead to areas where Smoldering Ember can be found. By farming in these areas and completing objectives, players can collect enough Smoldering Ember to upgrade their weapons and armor and progress further in the game.
In case you missed it: