MultiVersus, the free-to-play fighting game, has shaken up the platform fighter scene with its massive roster of characters. Since its launch, the game has added new characters such as Morty, Gizmo, Black Adam, and Marvin the Martian. MultiVersus has its own unique spin on the Smash Bros. formula. The main play mode being a 2v2 fight where characters are designed to work in pairs, adding a level of teamwork not found in other platform fighters.
As MultiVersus Season 2 is now underway, we will take a look at a compiled tier list of its characters. With the arrival of Marvin the Martian as the latest DLC character, a new meta is beginning to emerge. MultiVersus is still taking shape as a fighting game, but there's certainly enough information to create a tier list. As time players find new ways to win duels there is already an idea of which character to use to win.
Related: MultiVersus: Who is Reindog?
MultiVersus characters tier list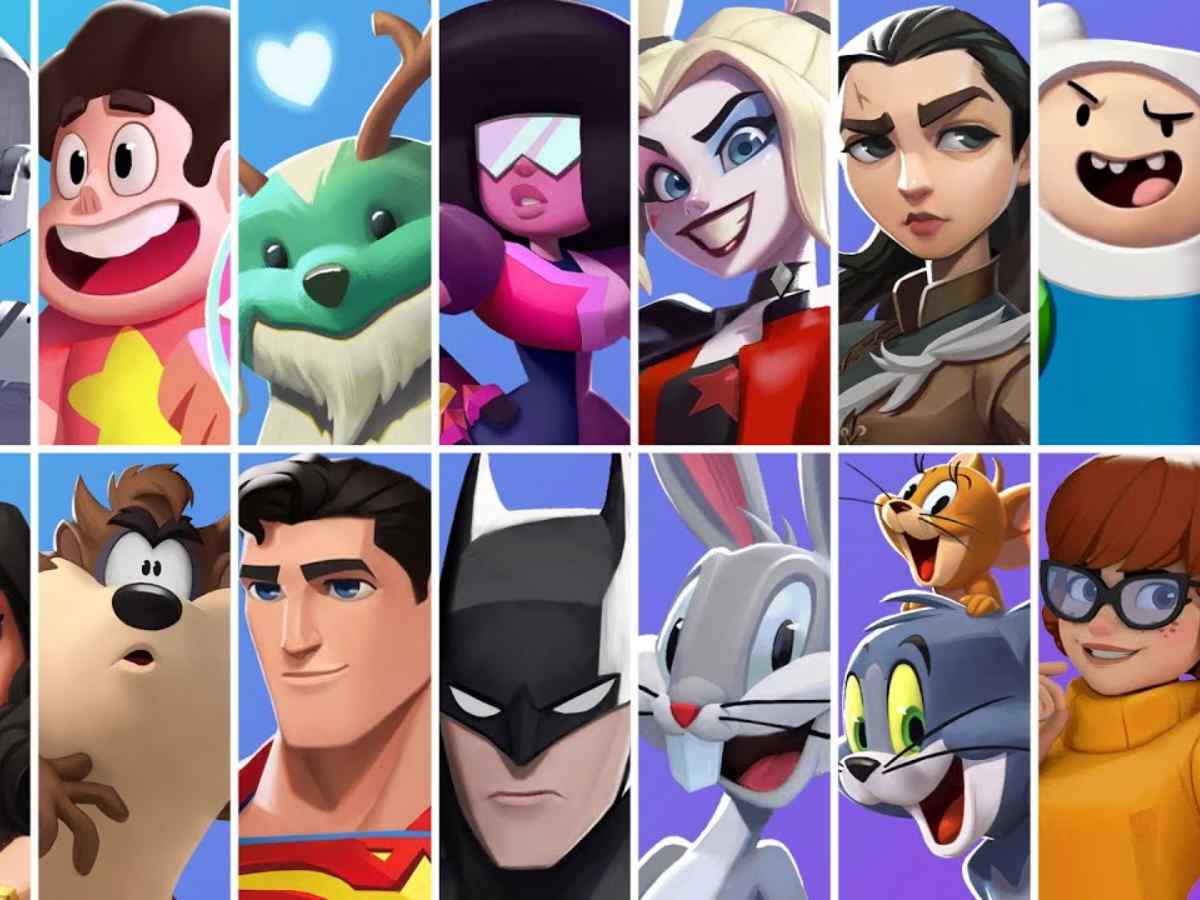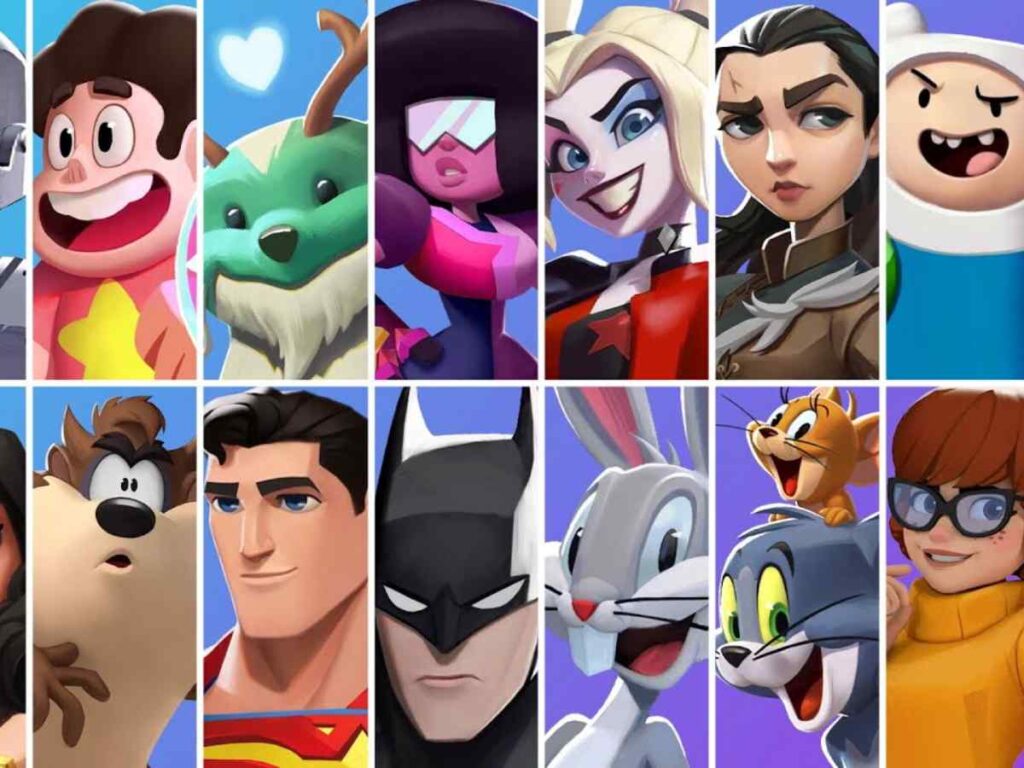 MultiVersus is a 2v2 combat game featuring 20 characters, each specializing in a specific role: Bruisers, Assassins, Mages, Supports, and Tanks. The game is currently balanced heavily in favor of Assassins, Mages, and Bruisers.
| Tier | Character |
| --- | --- |
| S-tier | Arya Stark |
| | Bugs Bunny |
| | Shaggy |
| | Iron Giant |
| A-tier | Batman |
| | Finn the Human |
| | Superman |
| | Jake the Dog |
| | Harley Quinn |
| | Wonder Woman |
| B-tier | Stripe |
| | Rick |
| | Morty |
| | Reindog |
| | Gizmo |
| | Taz |
| | Black Adam |
| C-tier | Garnet |
| | Tom and Jerry |
| | LeBron James |
| | Velma |
| | Marvin the Martian |
| | Steven Universe |
MultiVersus has a unique mechanic called the Toast system. After a match, players can toast their opponents and teammates for a job well done, earning 20 coins for each Toast received. Coins can be used to unlock new characters or perks. Toasts can be purchased with coins, unlocked by leveling characters, or earned through battle pass tiers. The roster of 20 characters in MultiVersus is split into three roles: Bruisers, Assassins, and Mages, as well as Supports and Tanks.
C- Tier
Garnet: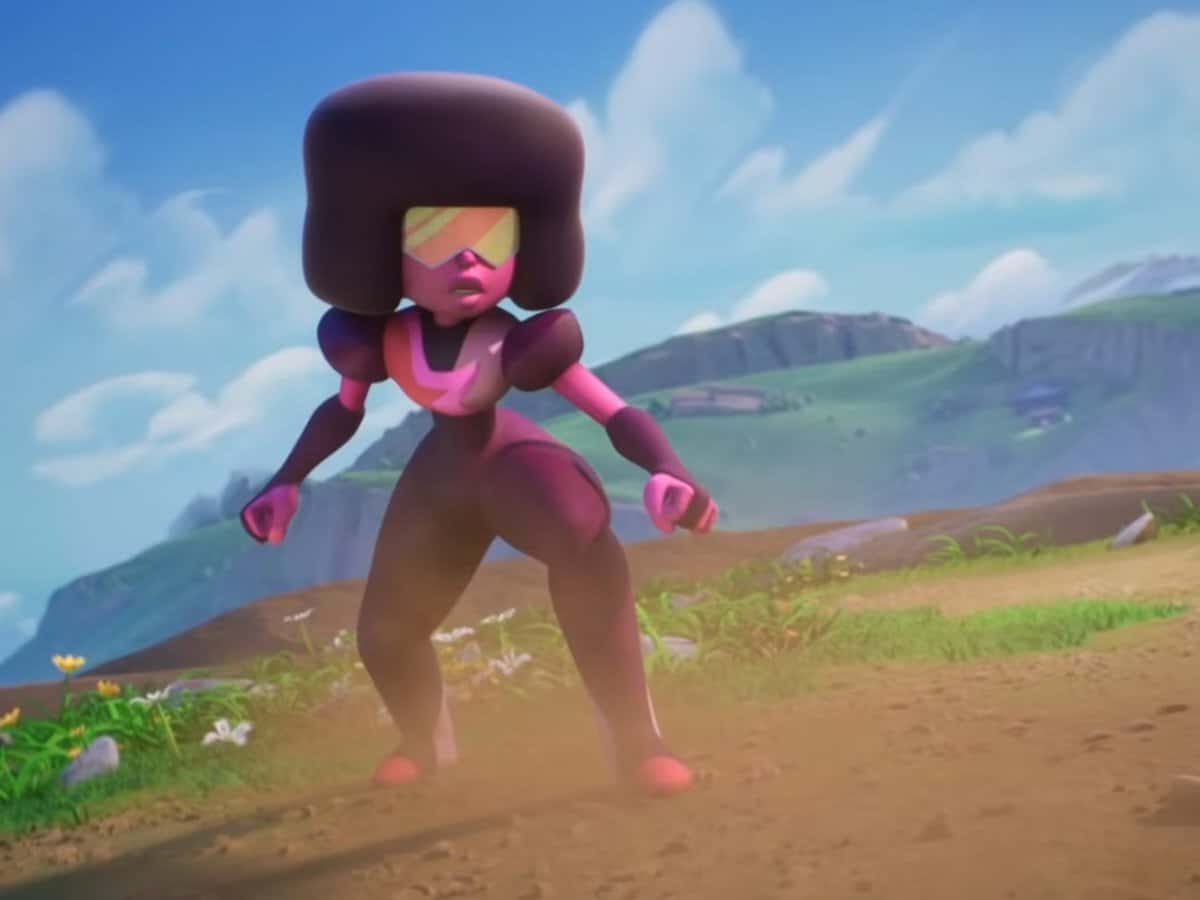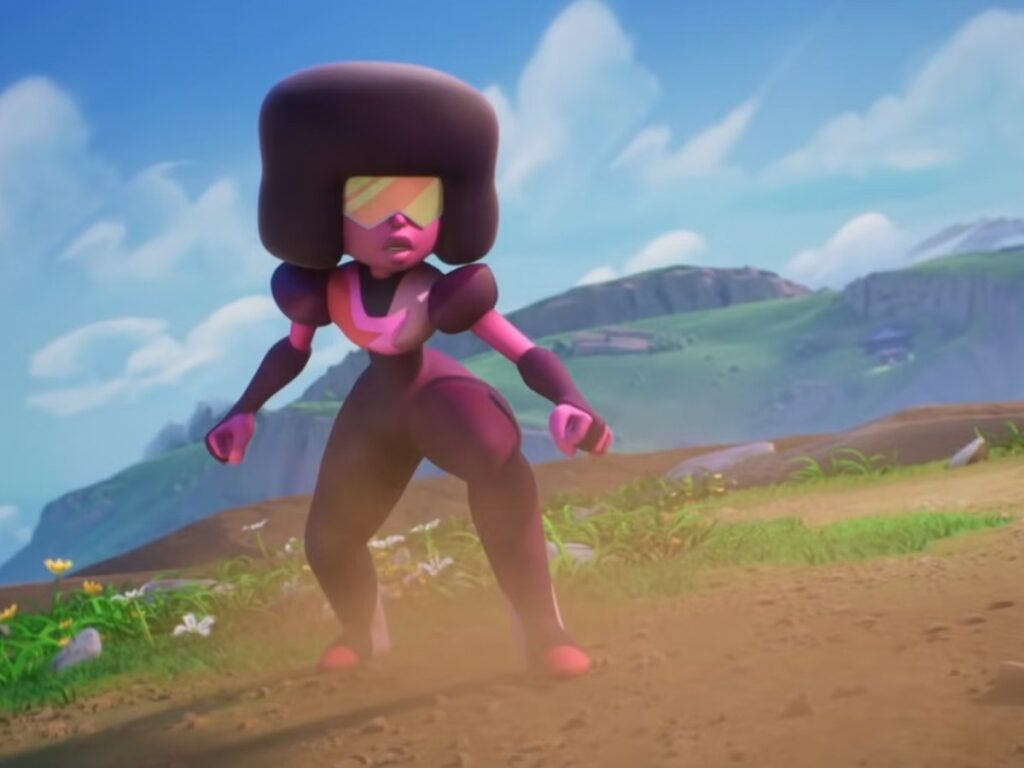 Compared to other Bruisers in the game, Garnet doesn't stand out. She deals high damage by combining Steven Universe's status-inflicting abilities with heavy attacks. However, her recovery time after using neutral attacks is slow, leaving her vulnerable to counters. Garnet's hit boxes and move set are lackluster, making it difficult for her to hit other characters. Unlike most characters, she doesn't have a passive ability, and her up attacks can be hard to land. Despite her drawbacks, Garnet can deal significant damage with charged side attacks that launch her fists and down attacks that shoot shock wave projectiles. Her neutral special creates a field that slows down projectiles, useful against enemies who rely on them. Playing as Garnet doesn't feel great, but her damage output can be impressive if utilized effectively.
Tom and Jerry: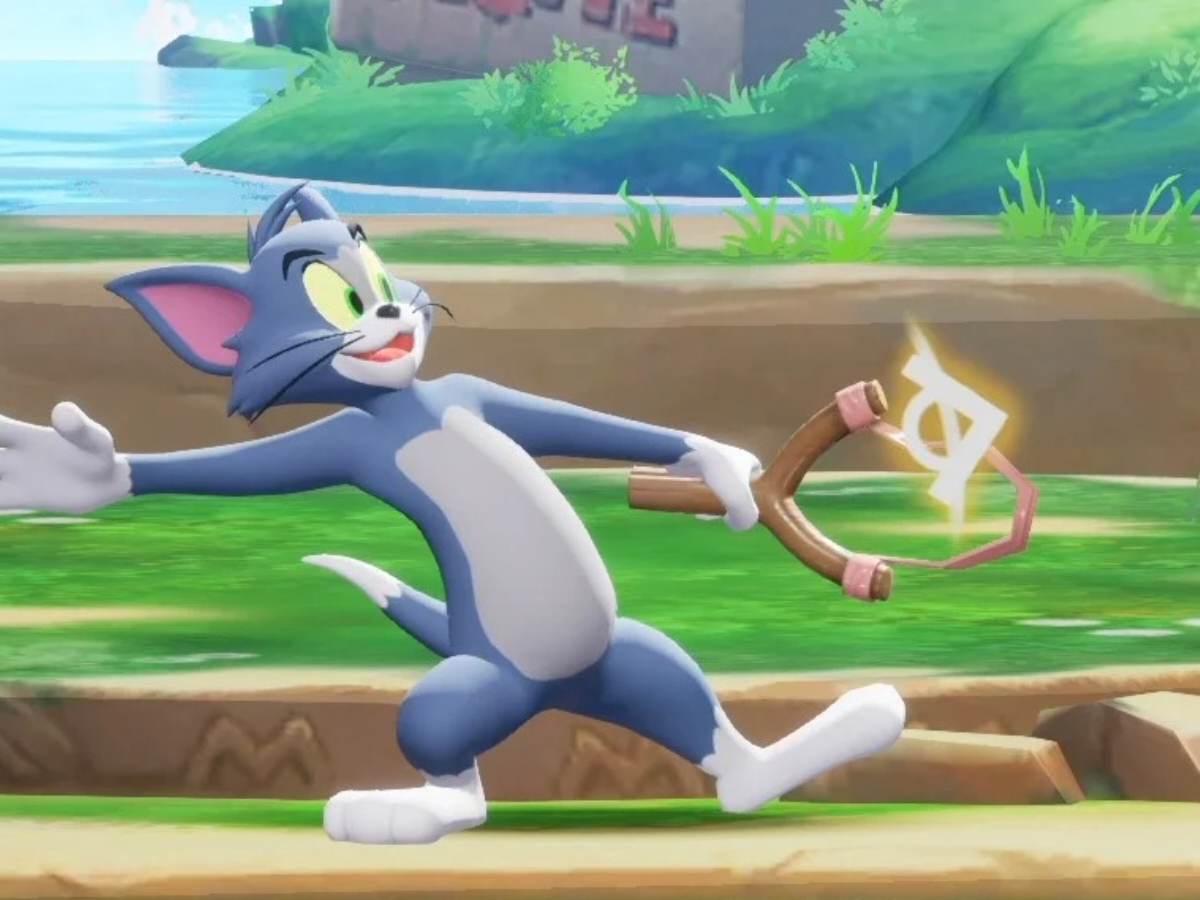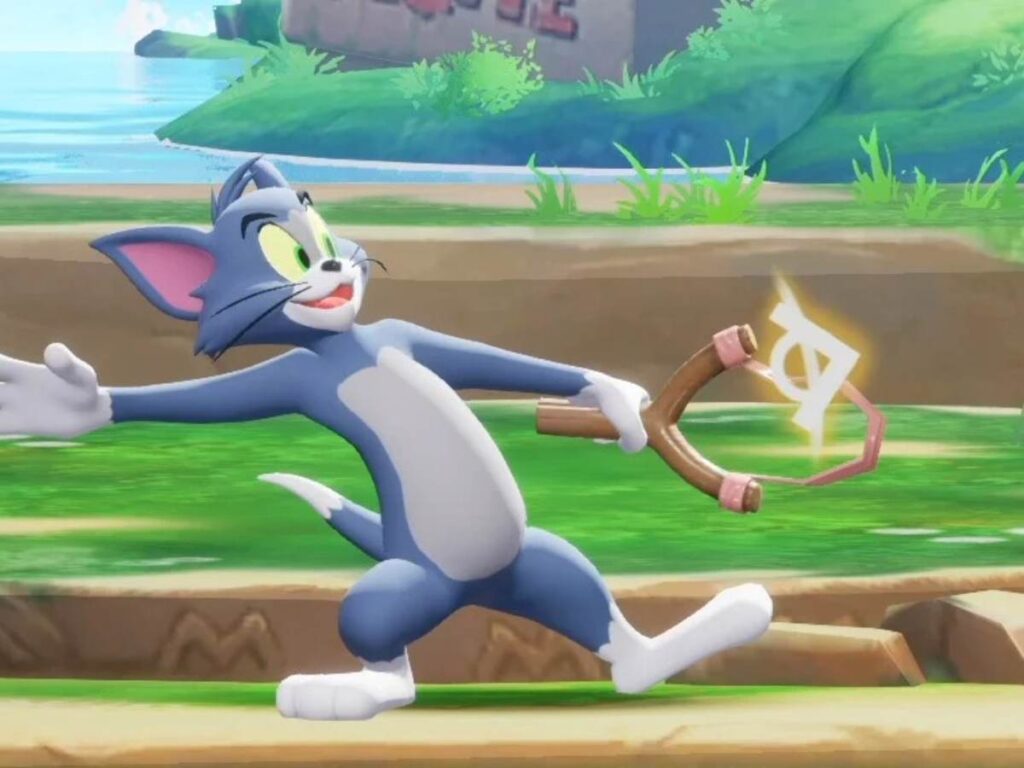 Tom and Jerry are lethal Mage characters in MultiVersus, and their combo moves can deal significant damage once you master them. Jerry can provide allies with a buff when picked up after being launched using the neutral special. Their play style is centered around their rivalry, with other characters being collateral damage. Tom's charged Tennis Racket swing, combined with a Tennis ball, can inflict maximum damage if executed correctly. However, recent nerfs have significantly impacted their abilities. Tom can throw Jerry to allies, providing them with strength and speed bonuses. Tom needs Jerry to execute some of his attacks, making balance crucial. Despite being difficult to learn, experimenting with setups in training mode can make them formidable.
LeBron James: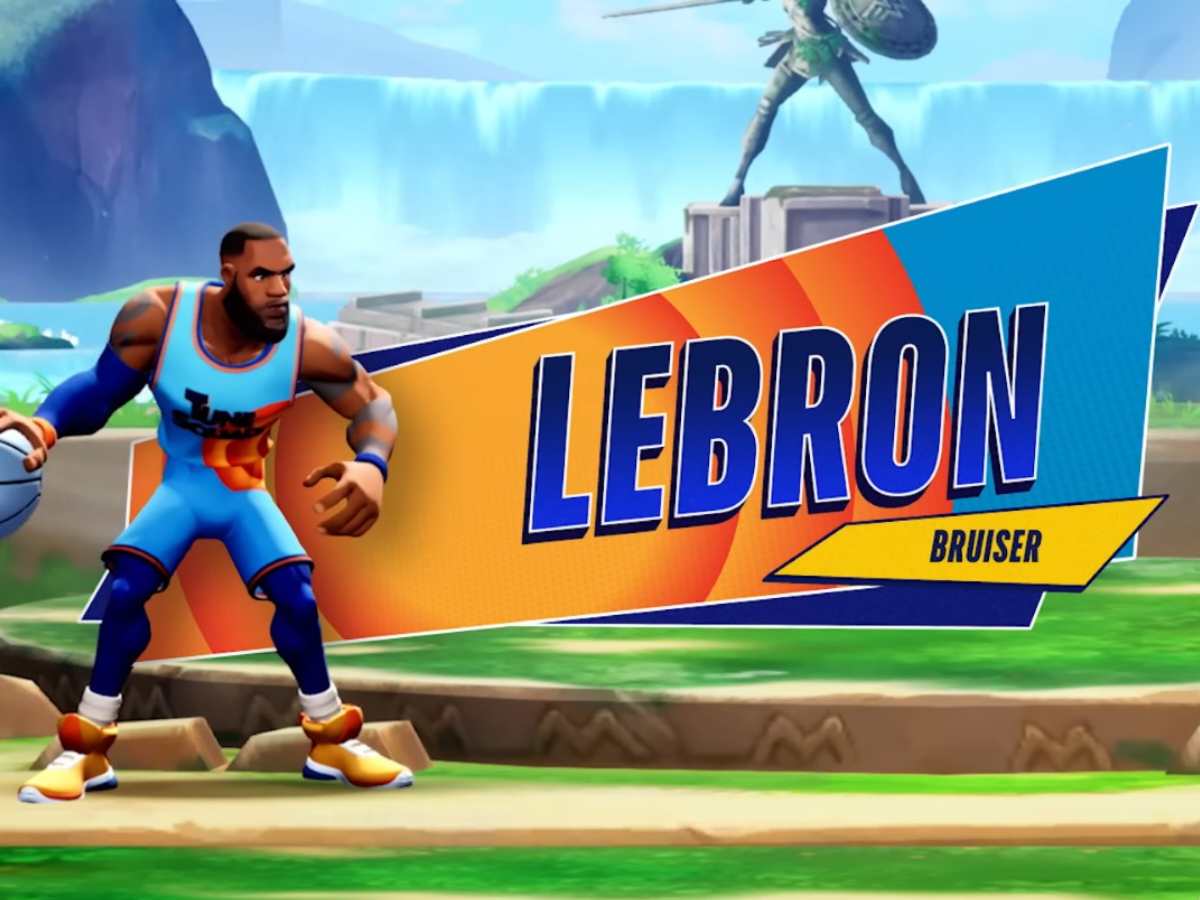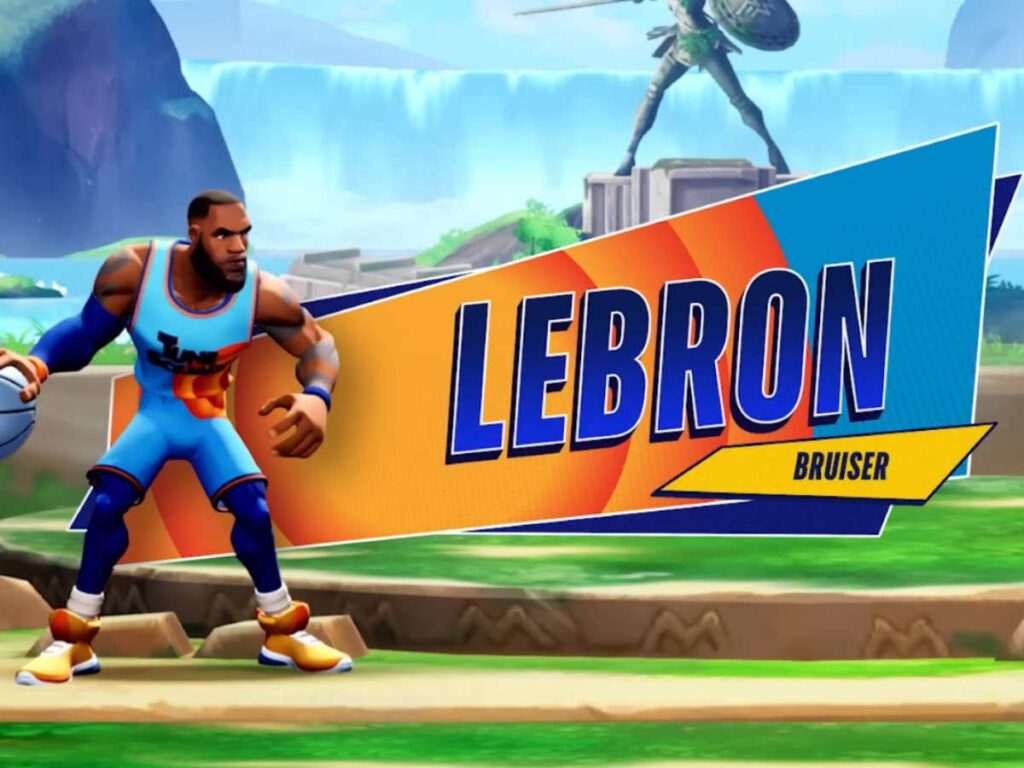 LeBron James is a Bruiser character with a unique Mage-style gameplay based on his basketball skills. He can throw his basketball as his neutral special, damaging enemies and attaching to teammates for a follow-up attack. His side special lets him jump and slam the ball down, launching enemies upward and destroying the ball. However, LeBron is vulnerable without his basketball and needs to steal it back with a melee attack or wait for a new one to respawn. Overall, he deals significant damage with or without his ball, making him a versatile pick for players.
Velma: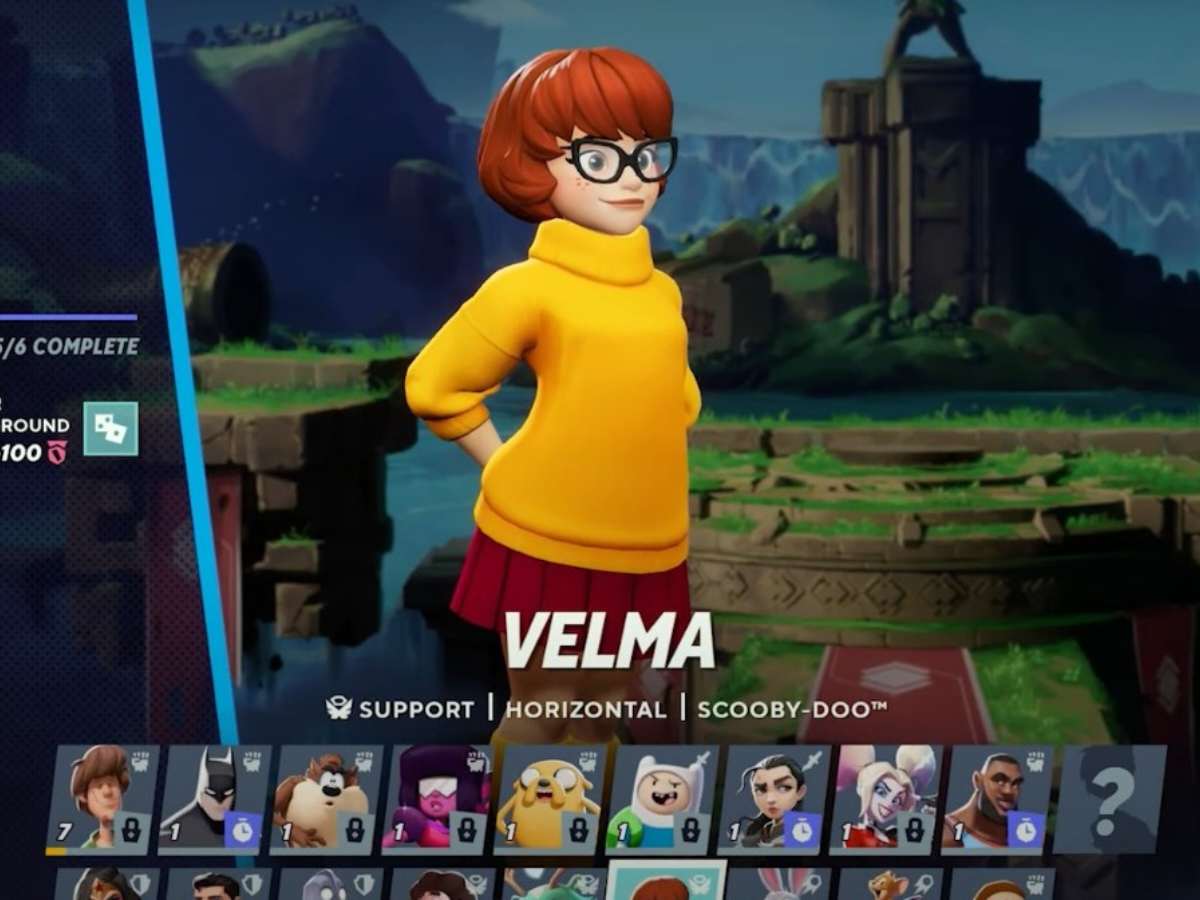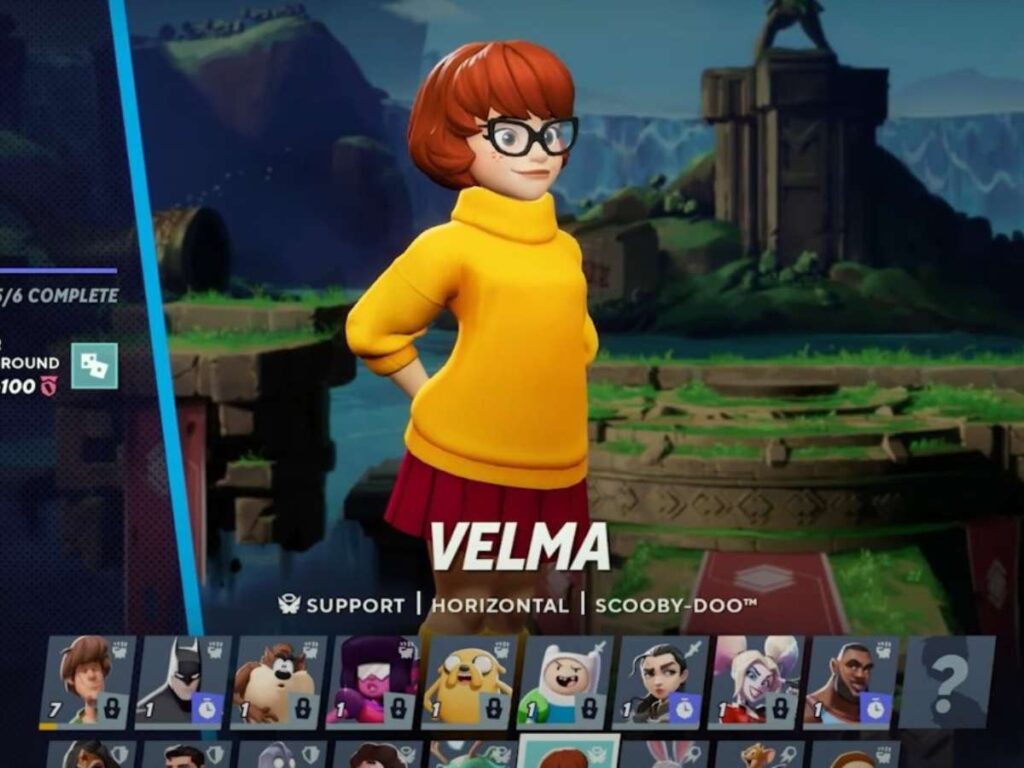 Velma, the third support character in MultiVersus, has a unique fighting style similar to Phoenix Wright in Ultimate Marvel vs. Capcom 3. Her regular attacks have a chance to generate evidence which, when enough is collected, summons the Mystery Machine to drive enemies off the edge. Velma's other abilities provide armor and grey health to allies, reduce cooldowns, and inflict freezing. Her neutral attack fires supportive words at her teammate, healing herself and damaging enemies. Her neutral special is a beam that can be extended by hitting her teammate. With her combos and passive ability to call the police, Velma is a top-tier character.
Marvin the Martian: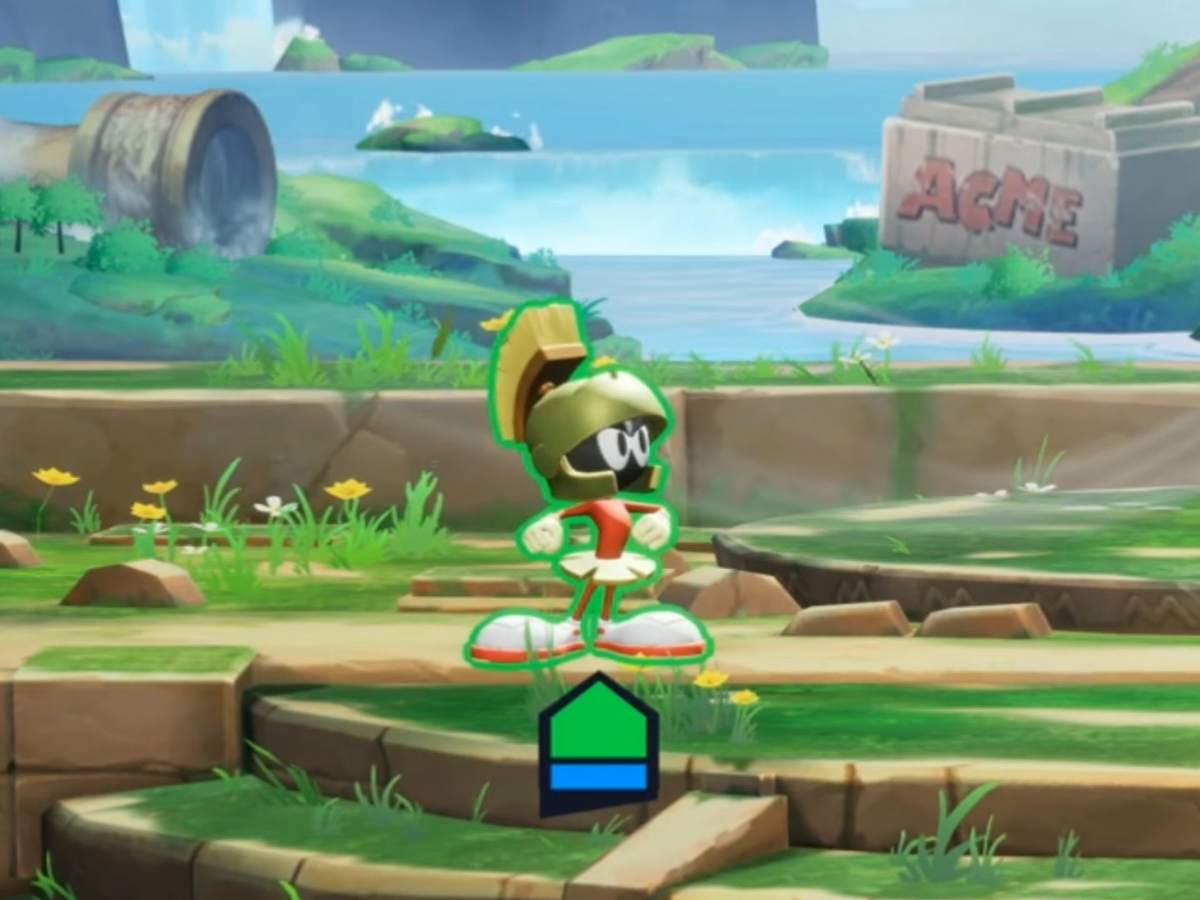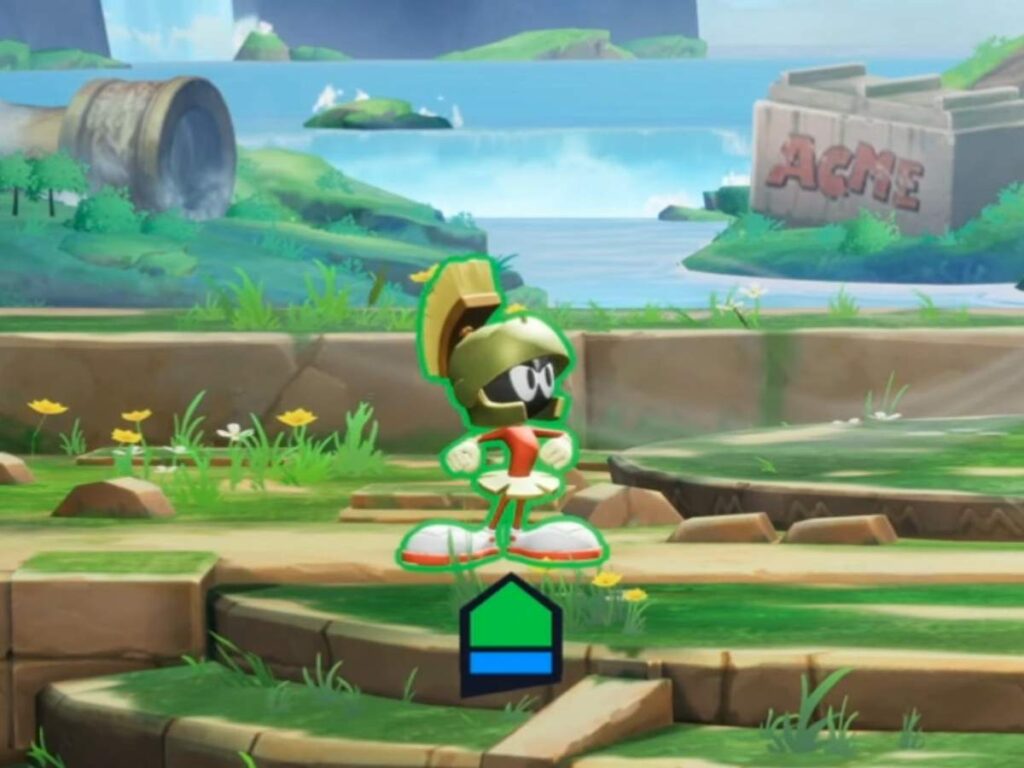 Marvin the Martian, a Vertical Assassin, relies heavily on his blaster for attacks. However, his basic melee combo with his side attack doesn't match the speed or damage output of other characters, leaving him vulnerable with a low damage threshold. While his special attacks have some interesting uses, they can be situational or have long cooldowns. His heaviest hit is his up special that spawns his spaceship, firing a heavy rocket, but it can be destroyed before firing and has a lengthy cooldown. Unfortunately, Marvin lacks the killer blow to make him a top pick in MultiVersus.
Steven Universe: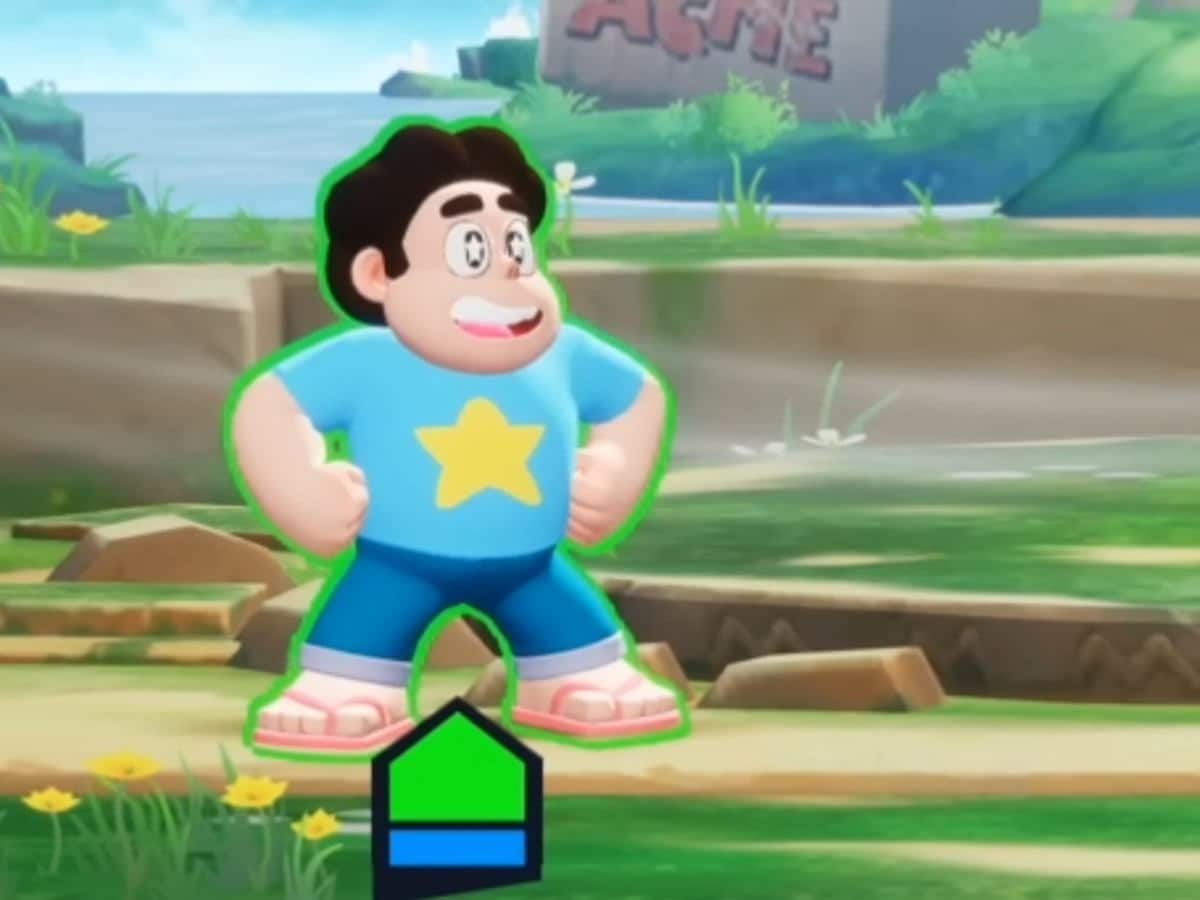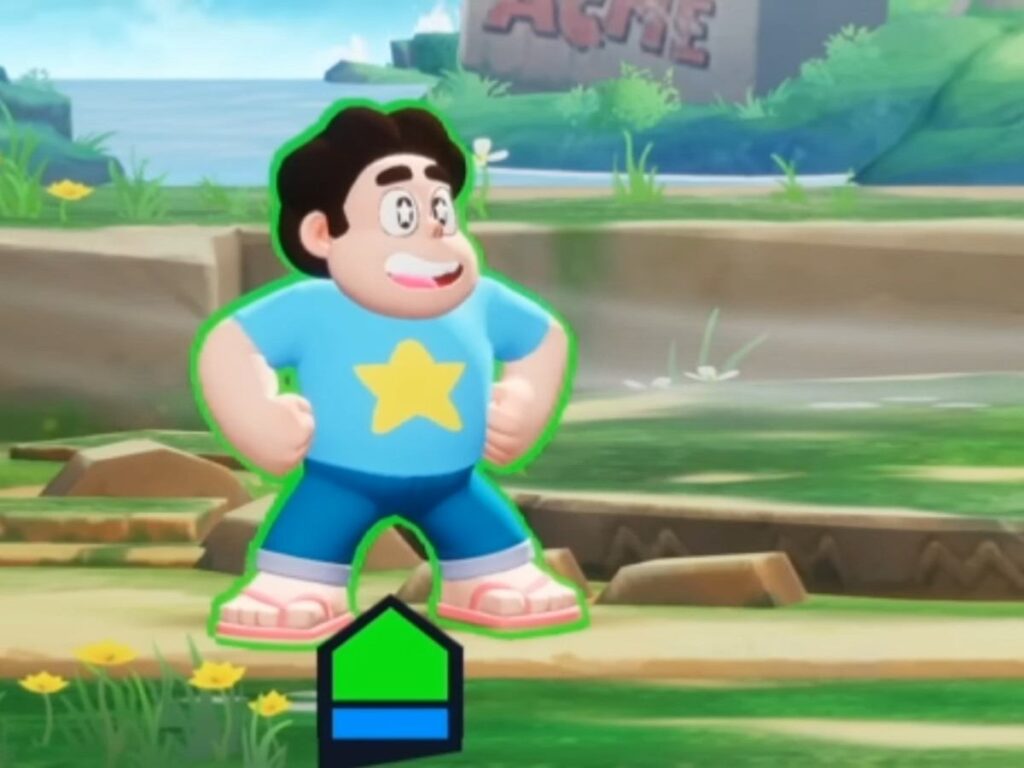 Steven, a Support class fighter, inflicts status effects on allies and enemies with his power of positivity, while his dodging creates armor-bubble protection for him and his teammates. His Down-Special creates a Watermelon Steven that attacks foes and heals allies. Although he lacks individual power, he shines in 2v2 mode, with his shield walls and healing ability that require teammates to stand in a zone. However, he is outclassed by one of the other two support characters, making him a suboptimal choice.
B-Tier
Stripe: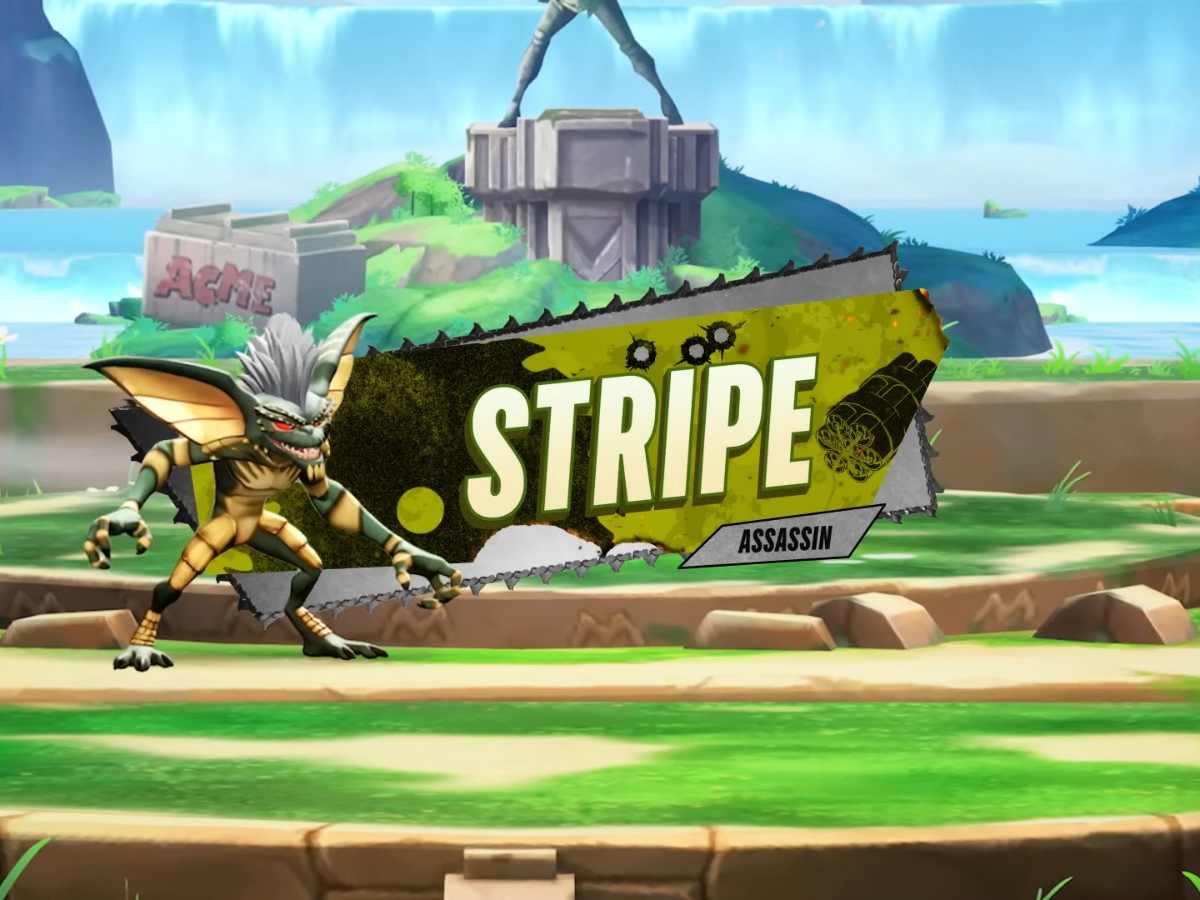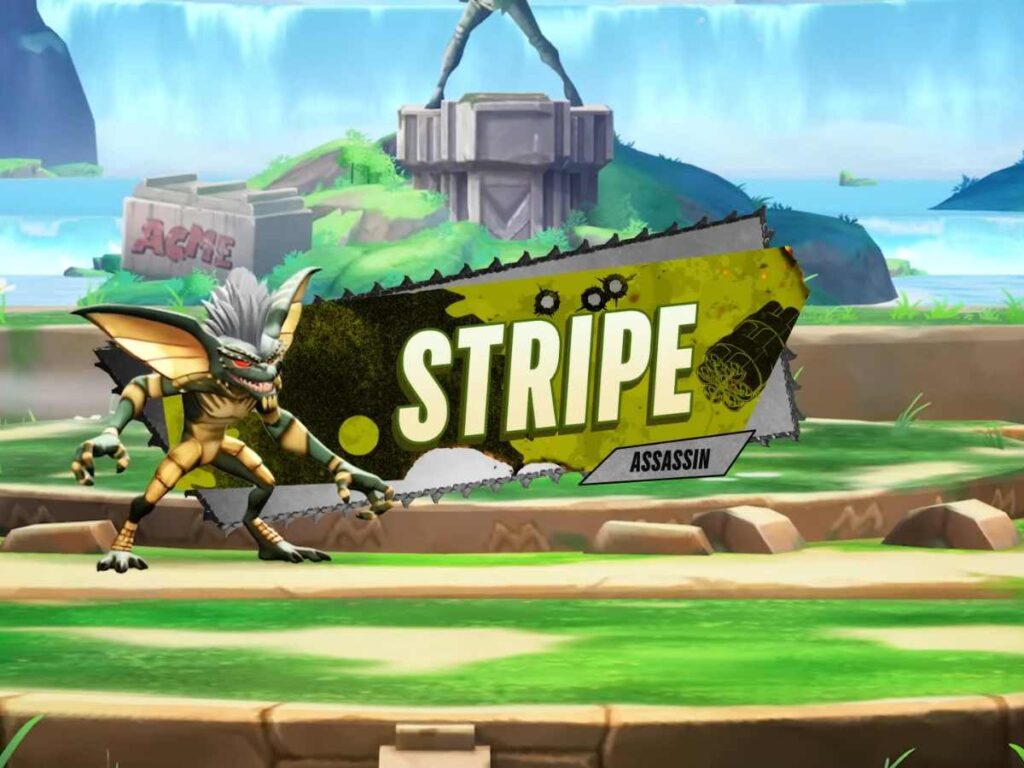 Stripe, an assassin-type fighter, can knock out opponents at lower damage numbers than any other assassin with his lengthy start-up animations, making him difficult to fight against. His massive claws have a ton of range and take priority over most other moves in the game. He can deal a high amount of damage without any real trade-offs, making him a rush-down fighter that pairs well with a decent partner watching his back in teams. His up and down attacks move quickly in a small area, while his neutral attack involves throwing a buzzsaw on the ground or in the air.
Rick: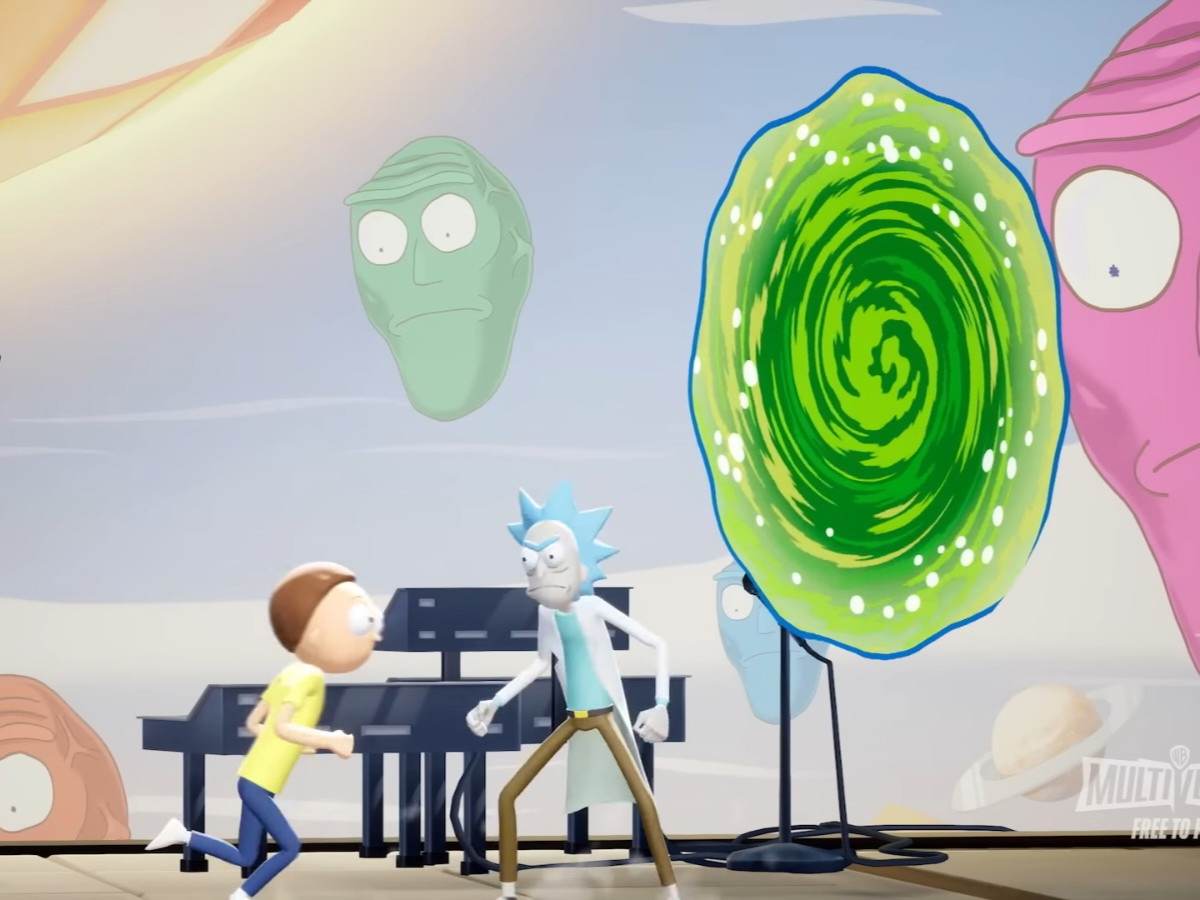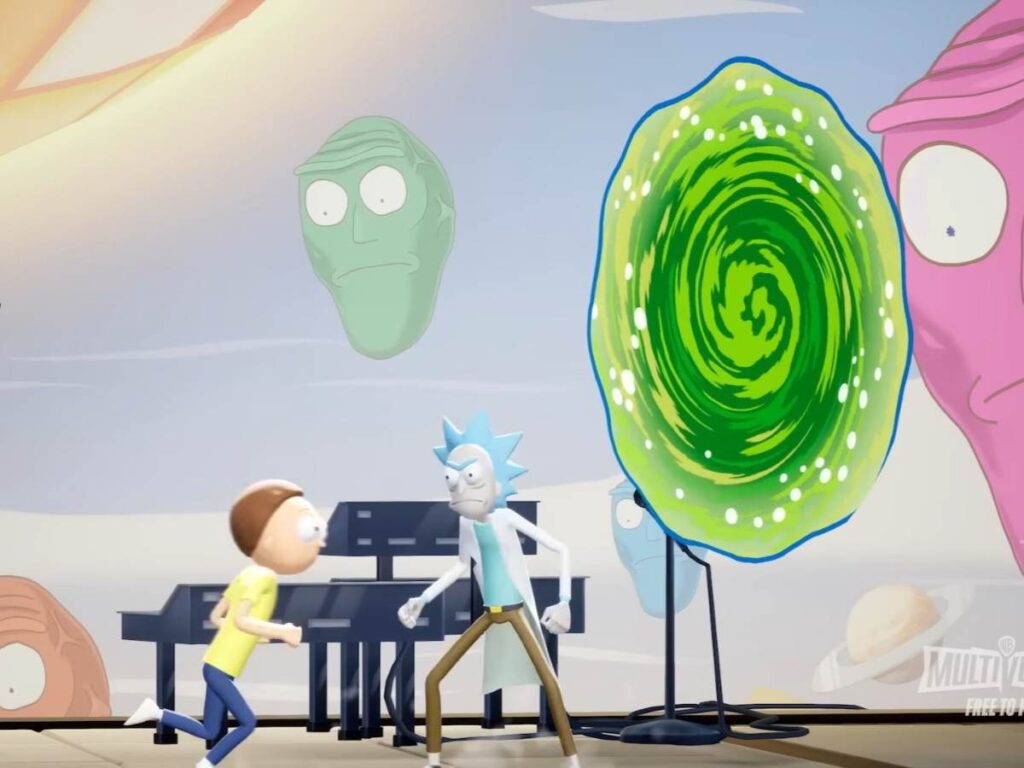 Rick possesses excellent recovery skills, making him difficult to knock out, especially when paired with the slow perk that allows him to use the plasma gun and Meeseeks to apply this effect safely. As a Mage, he relies on setting up portals to whack foes and create combos. Rick is well-rounded, with access to gadgets and powerful melee attacks. His side attack deals high damage, and his down air attack is a powerful spike that can send opponents off-screen. His special moves include spawning a Mr. Meeseeks, using a jetpack, and polymorphing opponents. He can deal high damage and finish opponents, making him one of the top characters in MultiVersus.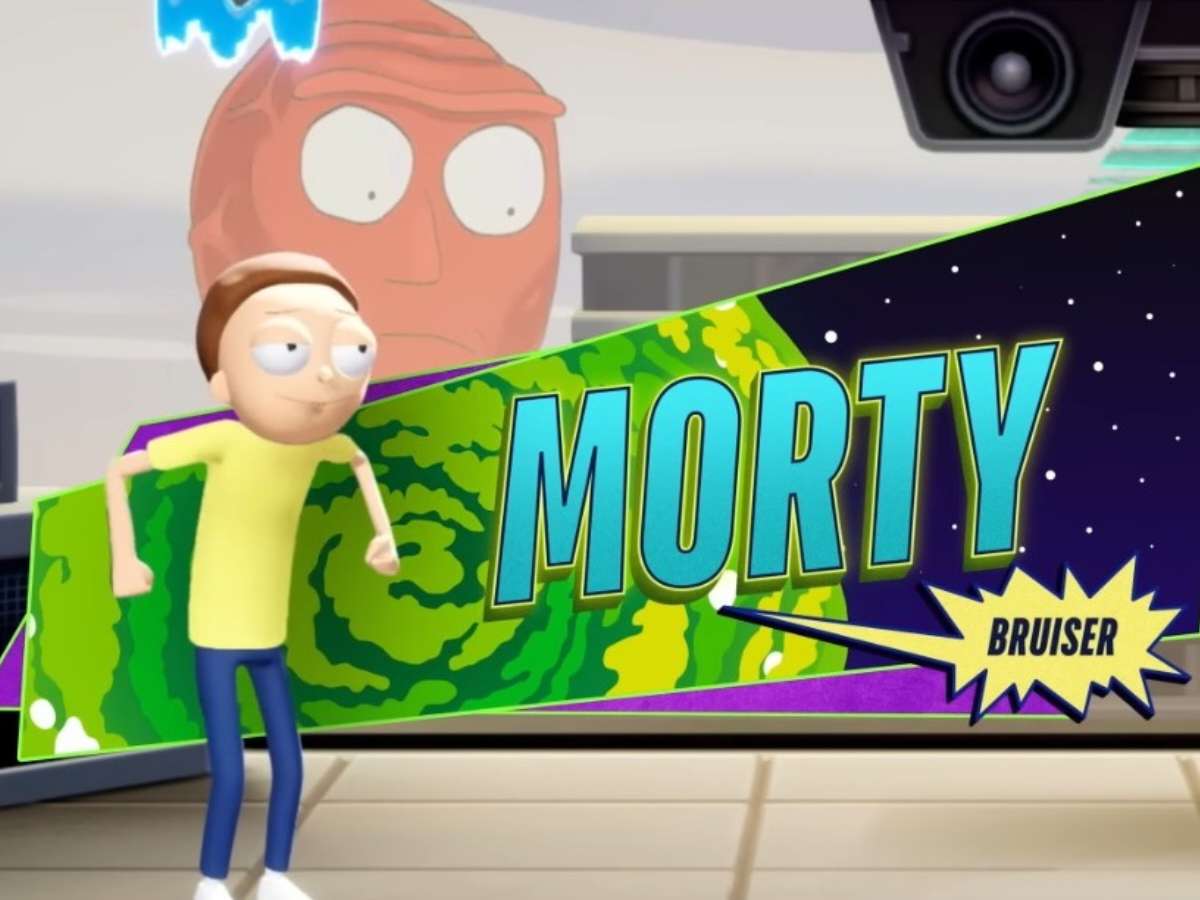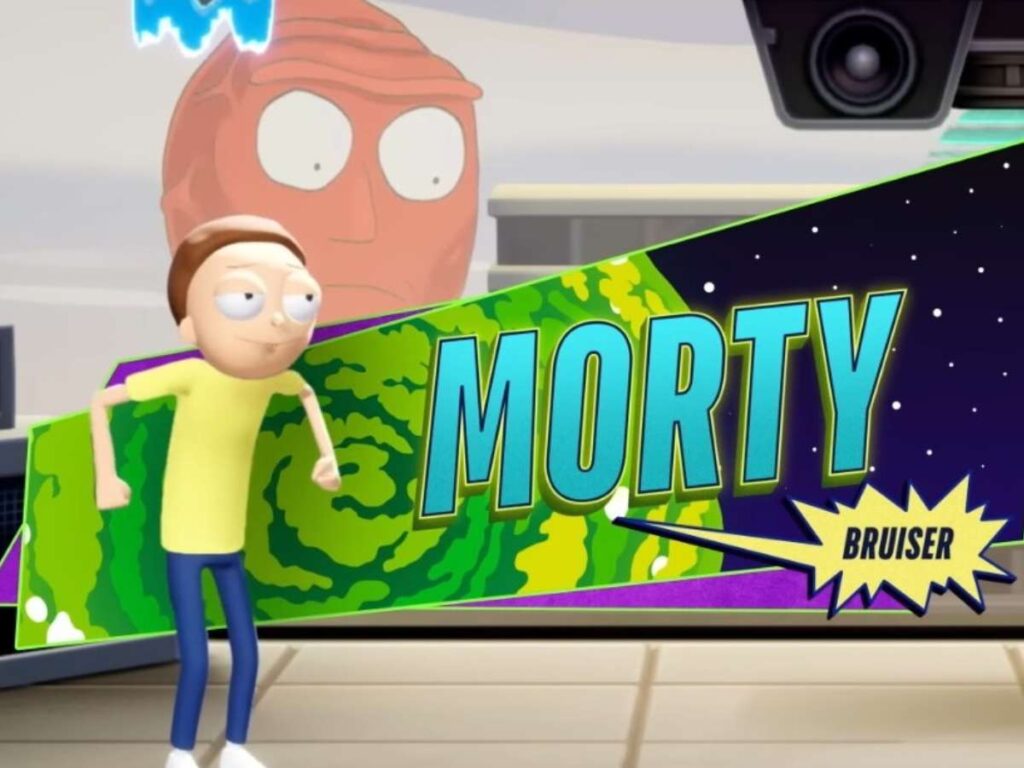 The recent hitbox update has greatly benefitted Morty, and although he's the most complex character to learn, he has many ways of dealing quick damage. However, his attacks lack high knockout potential. To master his kit, players will need to spend time in training mode to work out all of the setups. Morty relies heavily on gadgets and revolves around throwing grenades using his neutral special. He also has the ability to set up a portal with his air side special. Morty deals significant damage and can even heal his partner with his Temporal Back-Up down special. His main flaw is the lack of knockback in his attacks.
Reindog: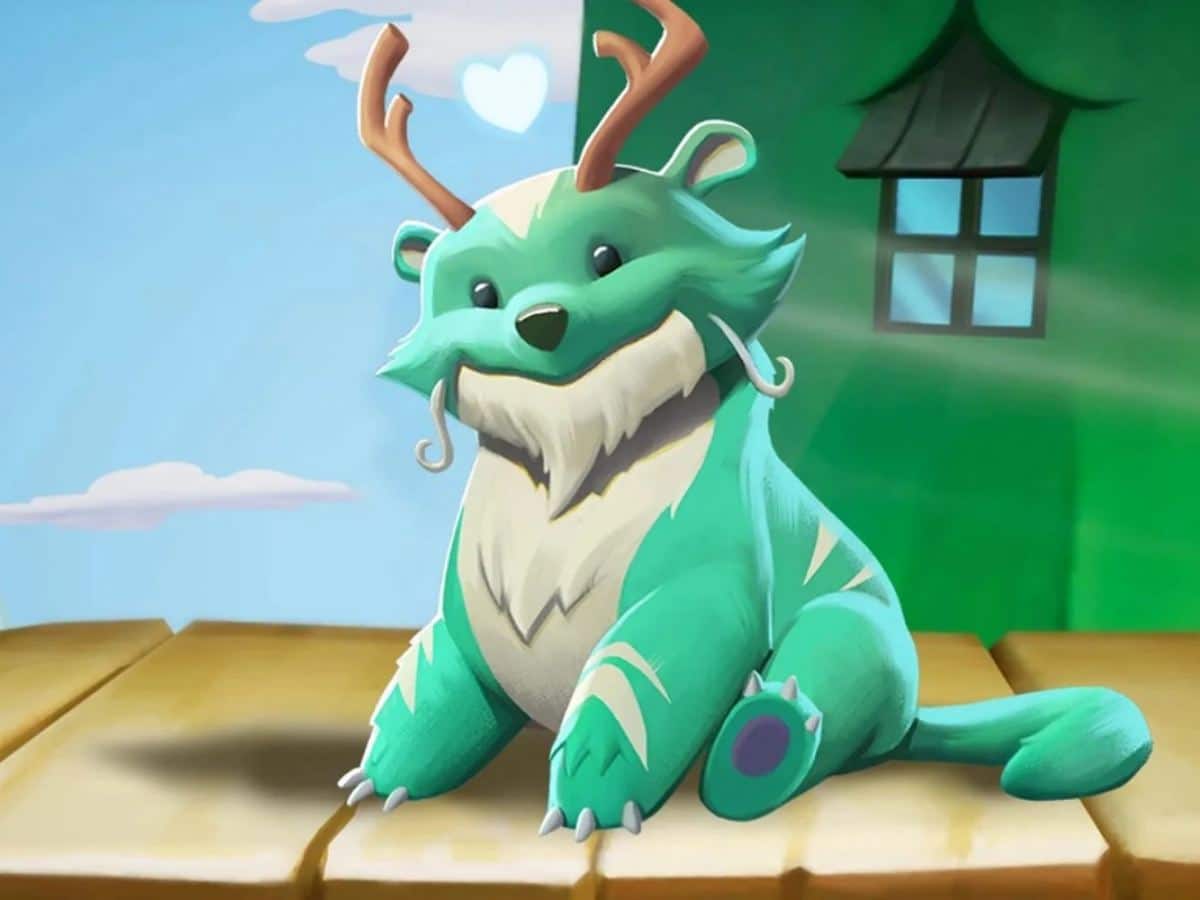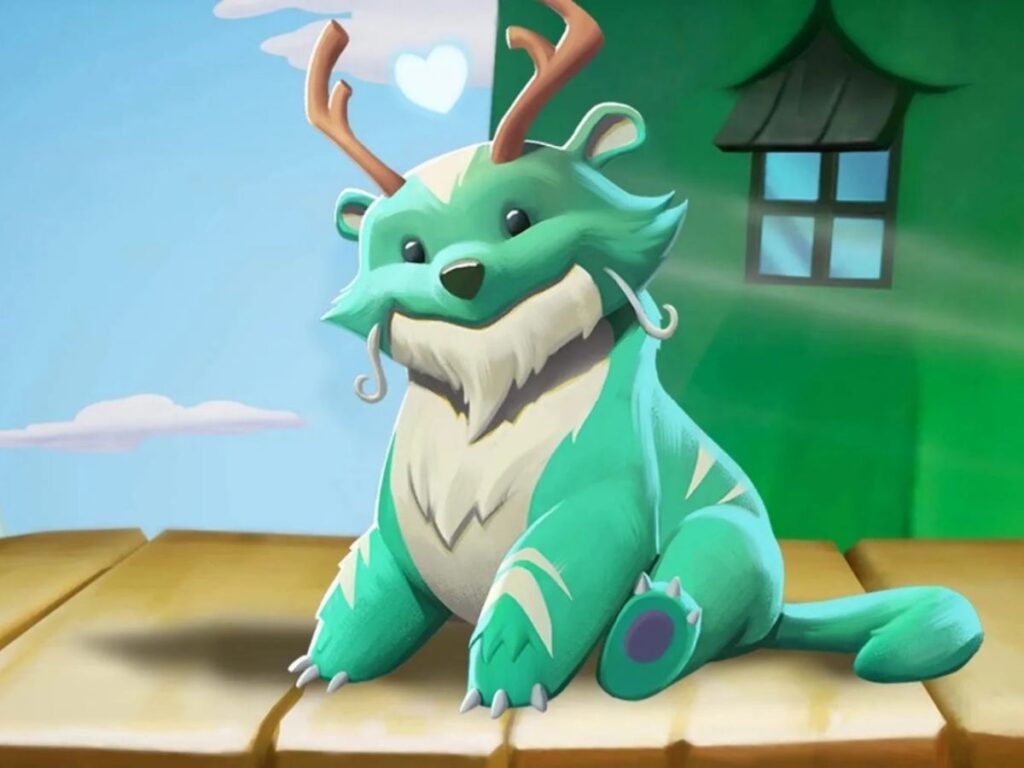 Reindog, an original character made specifically for Multiversus, is a support character with powerful abilities. His tethering neutral special damages enemies and allows him to pull his teammate towards him. Reindog's normal attacks deal high damage and move quickly. However, his charge attacks have low launch potential, and playing as a support character requires coordination with your teammate. Reindog's specials inflict various status effects on himself, his allies, and his enemies. His Down-Special ignites projectiles, making him ideal for Mage characters, while his Up-Special works well with every other class.
Gizmo:
Gizmo, the Gremlins character, is a Support character in MultiVersus. He disrupts the enemy's attacks with status effects, such as Silence, which he inflicts using his Neutral-Special and Down-Normal attacks. Gizmo's toy car Side-Special can also be used to annoy and disrupt enemies. He has a high damage output and can tank a decent amount of damage, making him a useful tank for squishier characters. However, Gizmo lacks a good option for launching enemies, and his support ability requires six musical notes to be applied to an enemy in quick succession, which can be difficult to achieve.
Taz: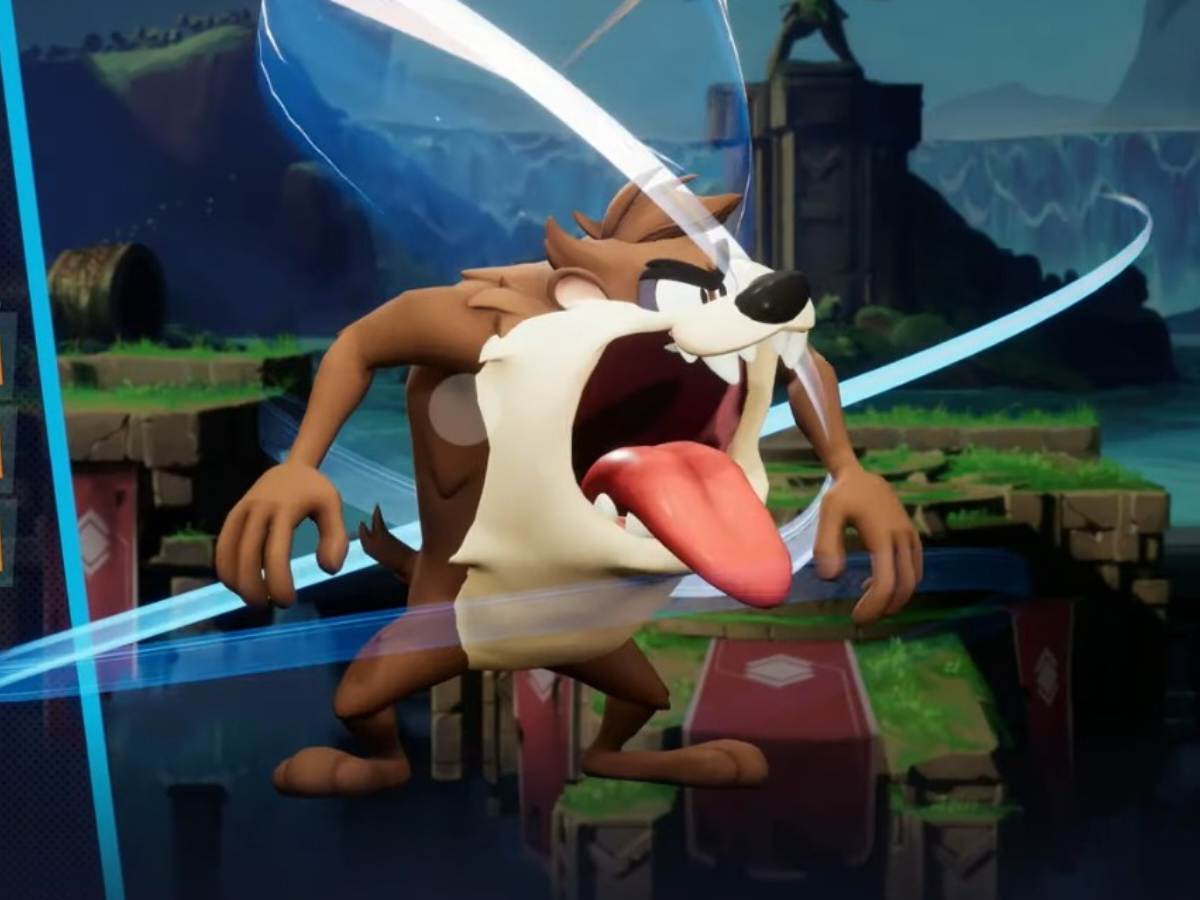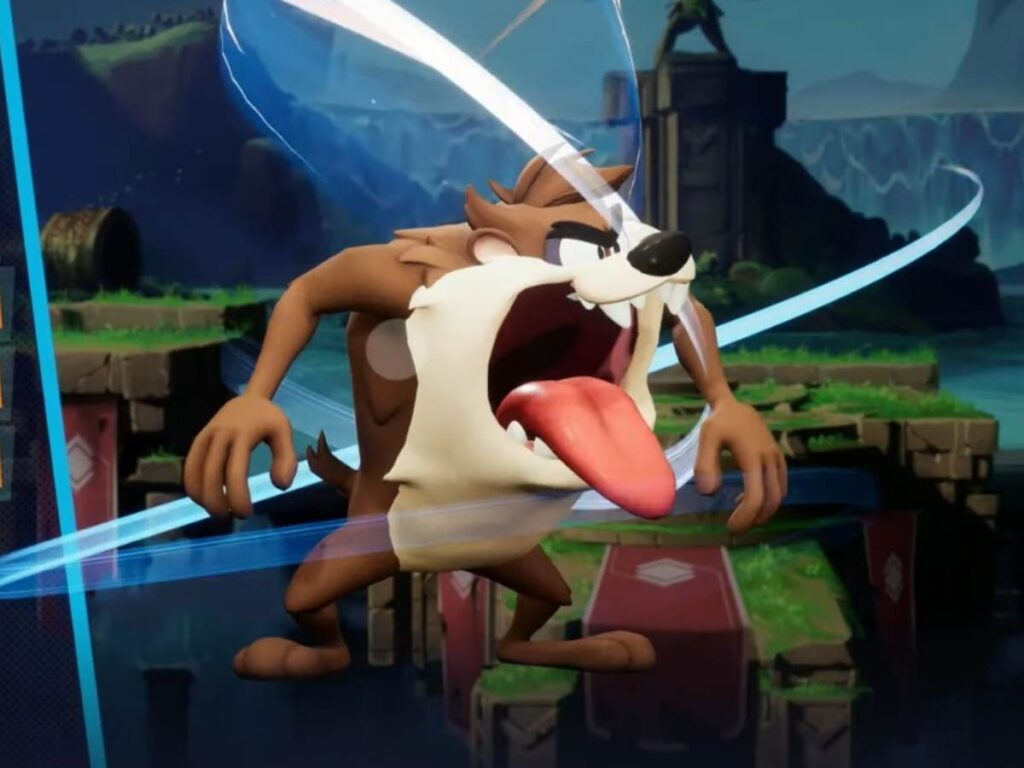 In Multiversus, Taz has undergone a tumultuous journey, transitioning from the best character in the closed beta to one of the worst in Season 1. The game developers initially nerfed Taz's Side-Special, limiting its effectiveness. Although attempts were made to rebalance Taz, only recently have positive results been observed. Taz's move set is constrained, particularly in the air, but players now pick him as a counter-pick against some top-tier characters due to his decent anti-zoning moves and ground game. His quick attacks apply the 'Tasty' status ailment, transforming enemies into cooked chickens that can't attack, and hitting them breaks off chicken wings that heal Taz and his allies. His Side-Special now serves as an edge-guarding tool, placing Taz in the mid-tier range. Although he's not as overpowered as before, Taz is now a competent character, which is good to see.
Black Adam: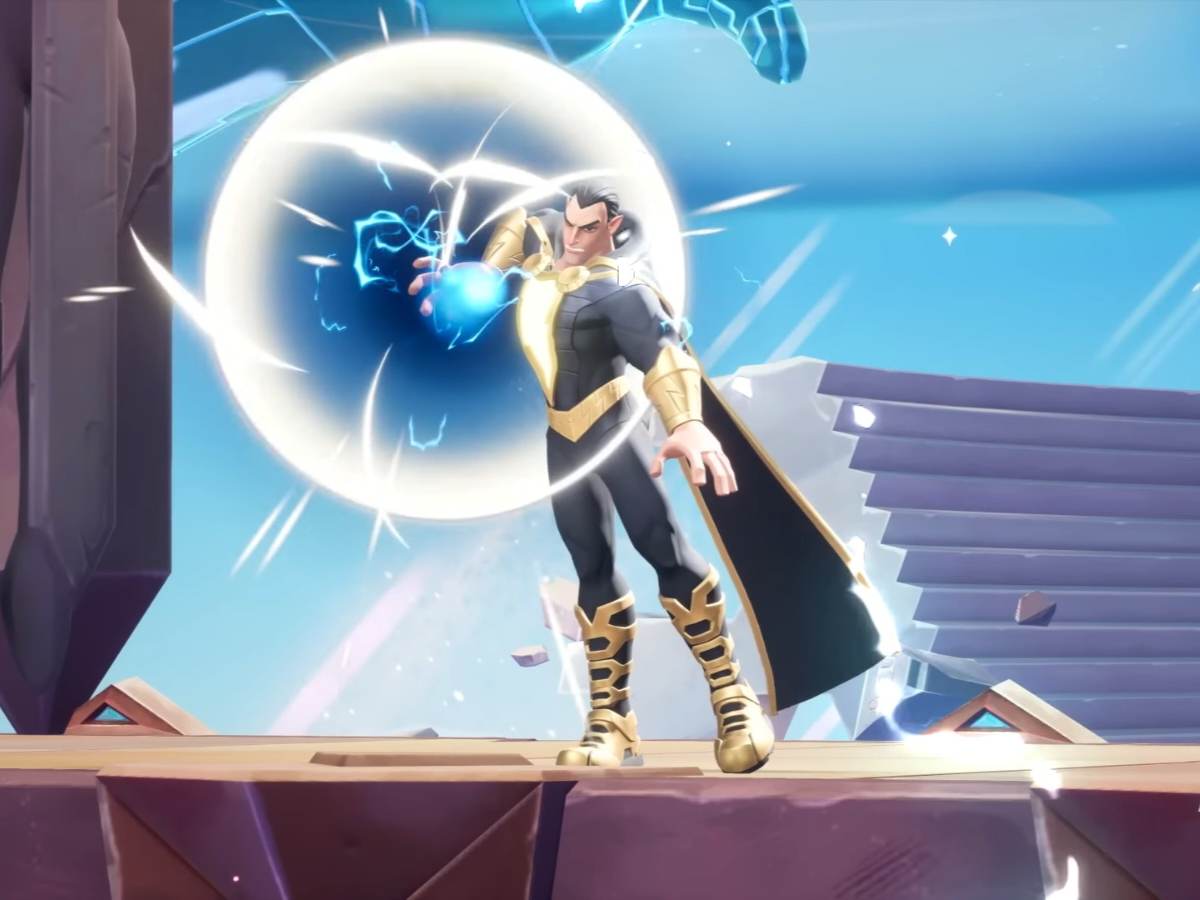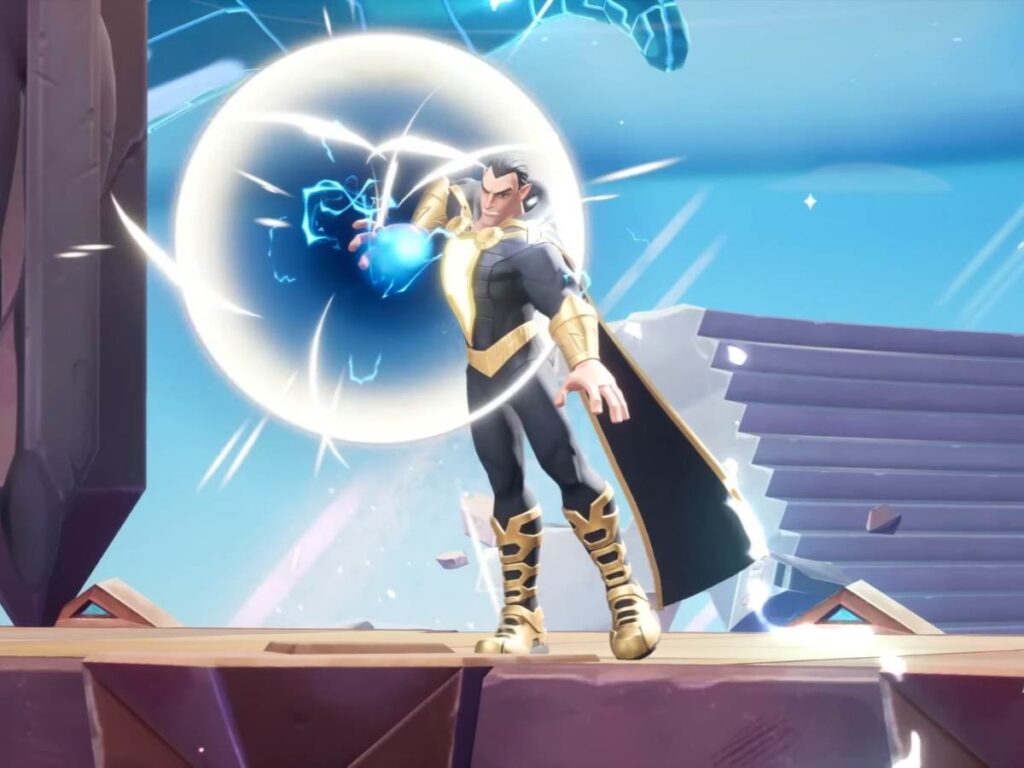 Black Adam has been on the MultiVersus roster for not too long, and he hasn't made as strong an impact as some of the other new characters in Season 1. Despite having some strong attacks, this brawler class character is overshadowed by Batman and Shaggy. As a Hybrid Bruiser, Black Adam has a high skill ceiling and can deal significant damage with his moveset. However, he's slow and has a long build-up animation for many of his attacks. Black Adam's lightning-based special attacks, like Zehuti's Foresight, deal heavy damage. As a heavy character, Black Adam can withstand high damage percentages before getting knocked out. Although Black Adam has the potential to be a great fighter, players need to spend time learning his moveset to use him effectively.
A-Tier
Wonder Woman: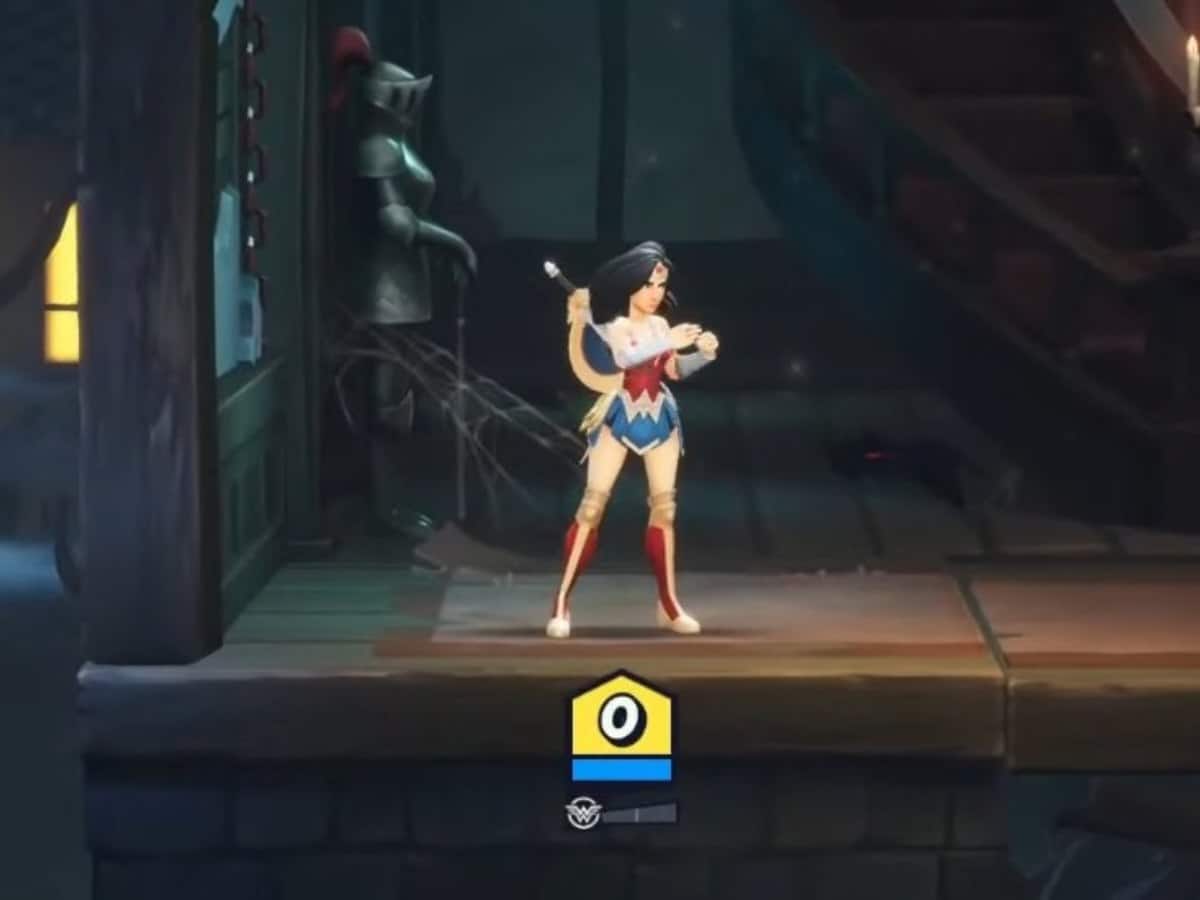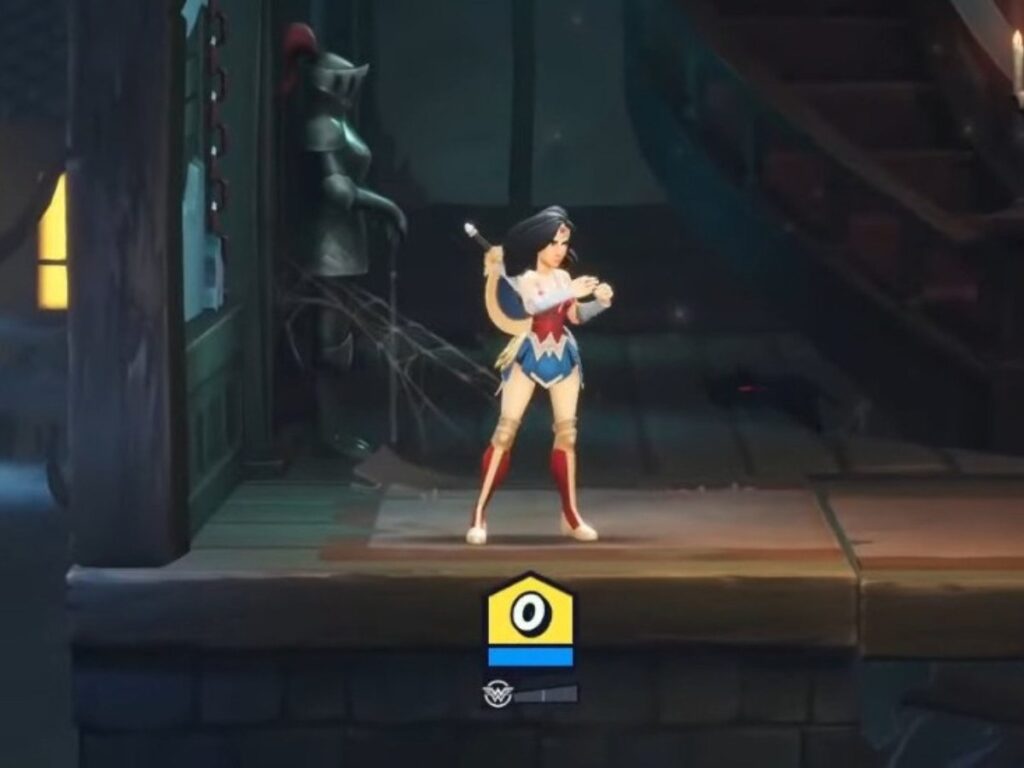 Thanks to the hitbox update, Wonder Woman's sword now works as intended, making her a decent choice in MultiVersus. She is a Tank and Support character in 2v2 fights and her sword is an effective zoning tool in 1v1 battles. Her abilities, such as the lasso in her Neutral-Special, can bring back allies in danger and she can create platforms and shields with her Up and Side-Specials. Her Down-Special can cleanse allies of debuffs and her Amazon Shout attack can power her up by reflecting projectiles. Her kit also includes a passive ability that charges whenever she blocks an attack with her shield.
Harley Quinn: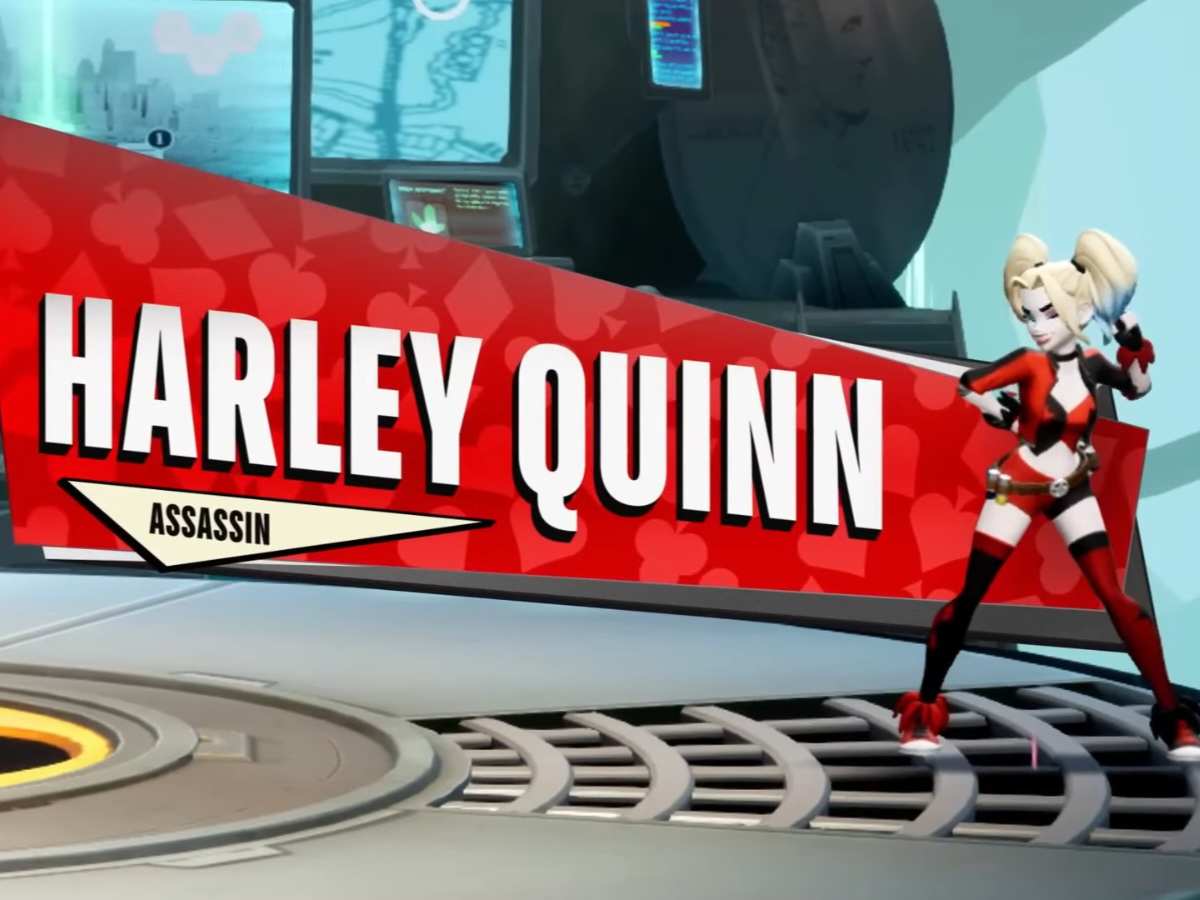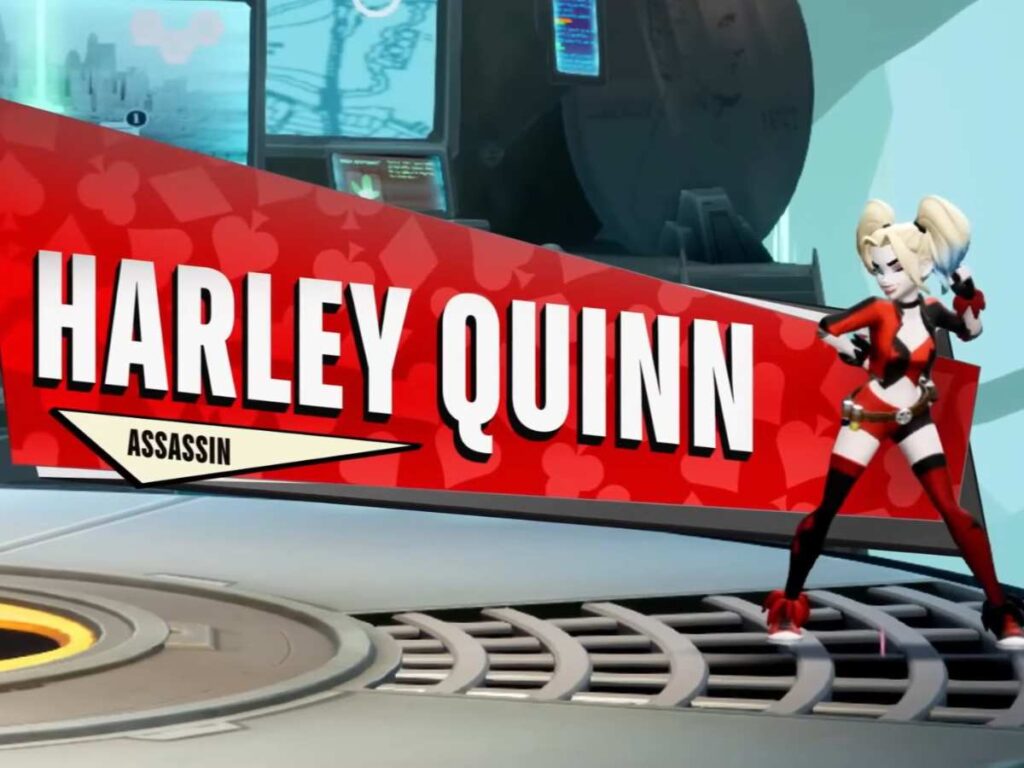 Harley Quinn's move set offers versatility and combo potential. She can throw explosives that detonate remotely and inflict the 'Confetti' status that burns enemies, causing damage over time. Although Assassins take 5% more damage, Harley's move set allows her to stay out of danger easily. She can also light enemies on fire for extra damage and stick bombs to them with her neutral special. Additionally, Harley has quick combo attacks, powerful launch, and a bat swing up special that can easily launch enemies off-screen.
Jake The Dog: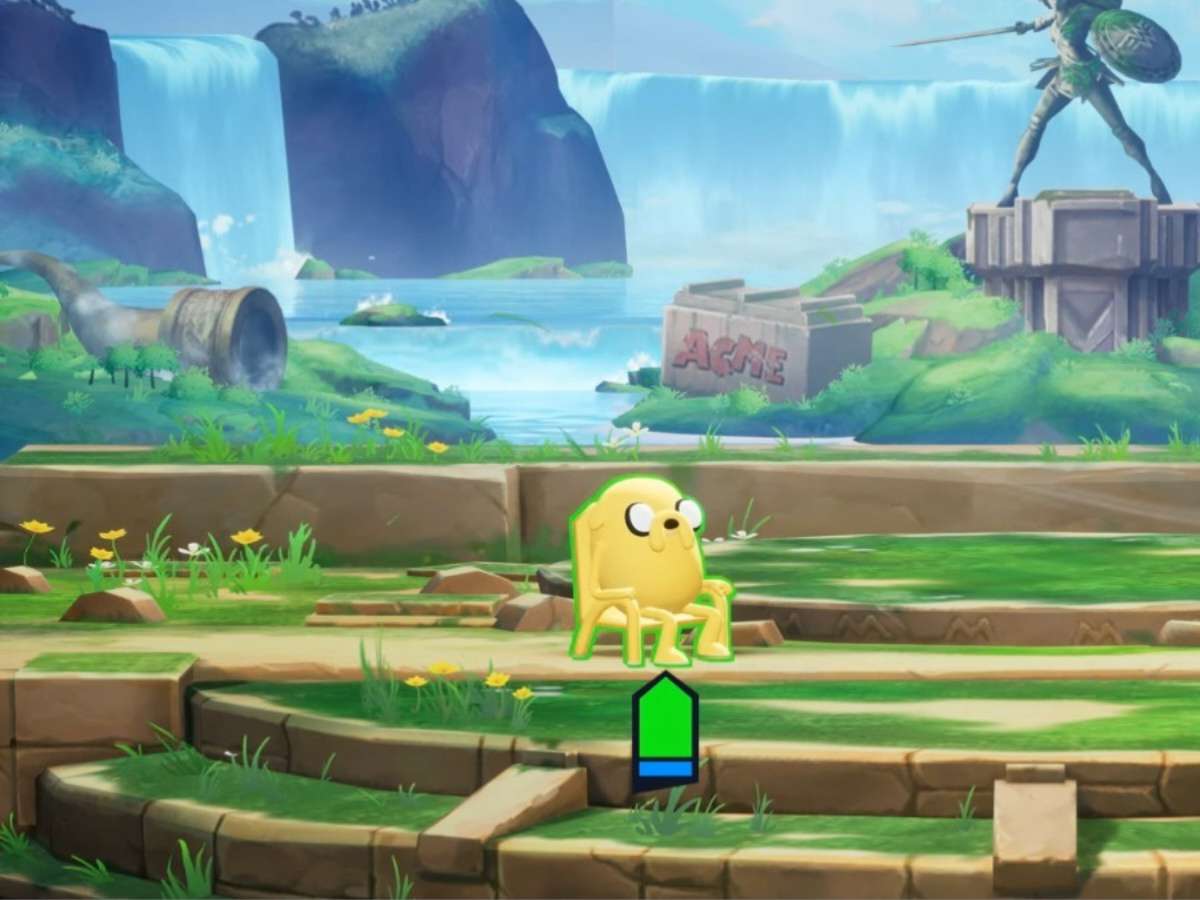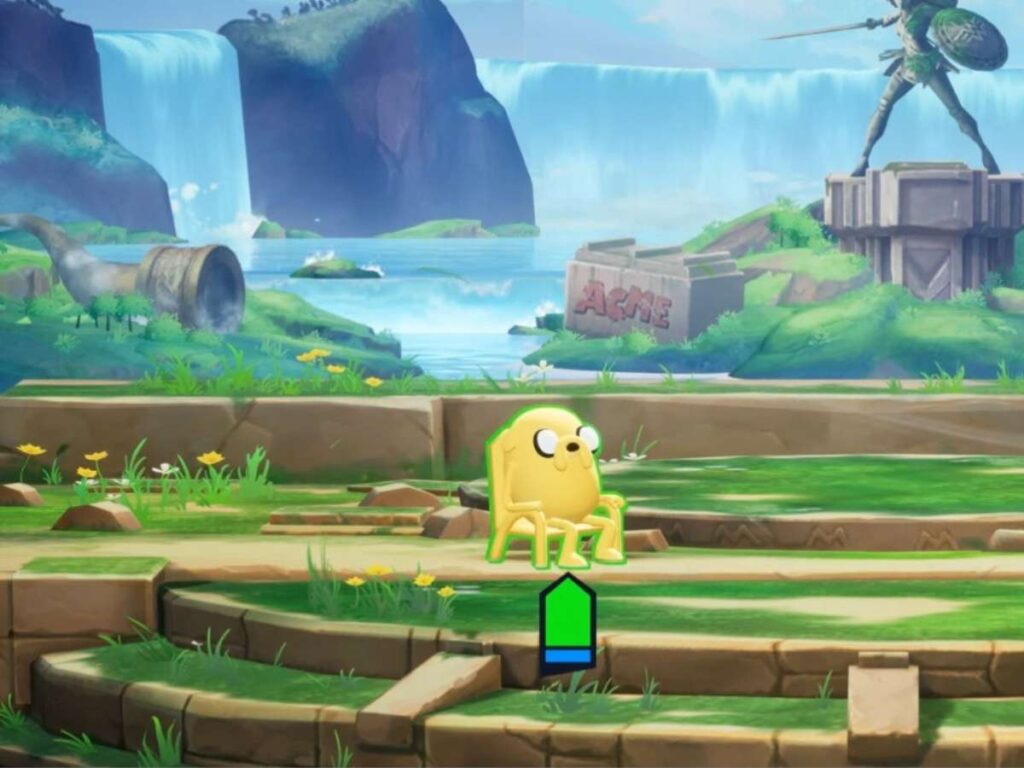 Jake the Dog, a Bruiser character, can break armor with his regular attacks. His Up-Special knocks enemies back on contact, preventing them from returning to the ground, while his Down-Special reflects projectiles and bounces opponents off him if they get too close. Despite not having the same attack power as S-tier characters, Jake's versatility makes him a formidable fighter in 2v2 matches. He has even matchups against most of the cast, and no character directly counters his move set, placing him in A-tier. However, his slow special abilities can get interrupted in the fast-paced game.
Superman: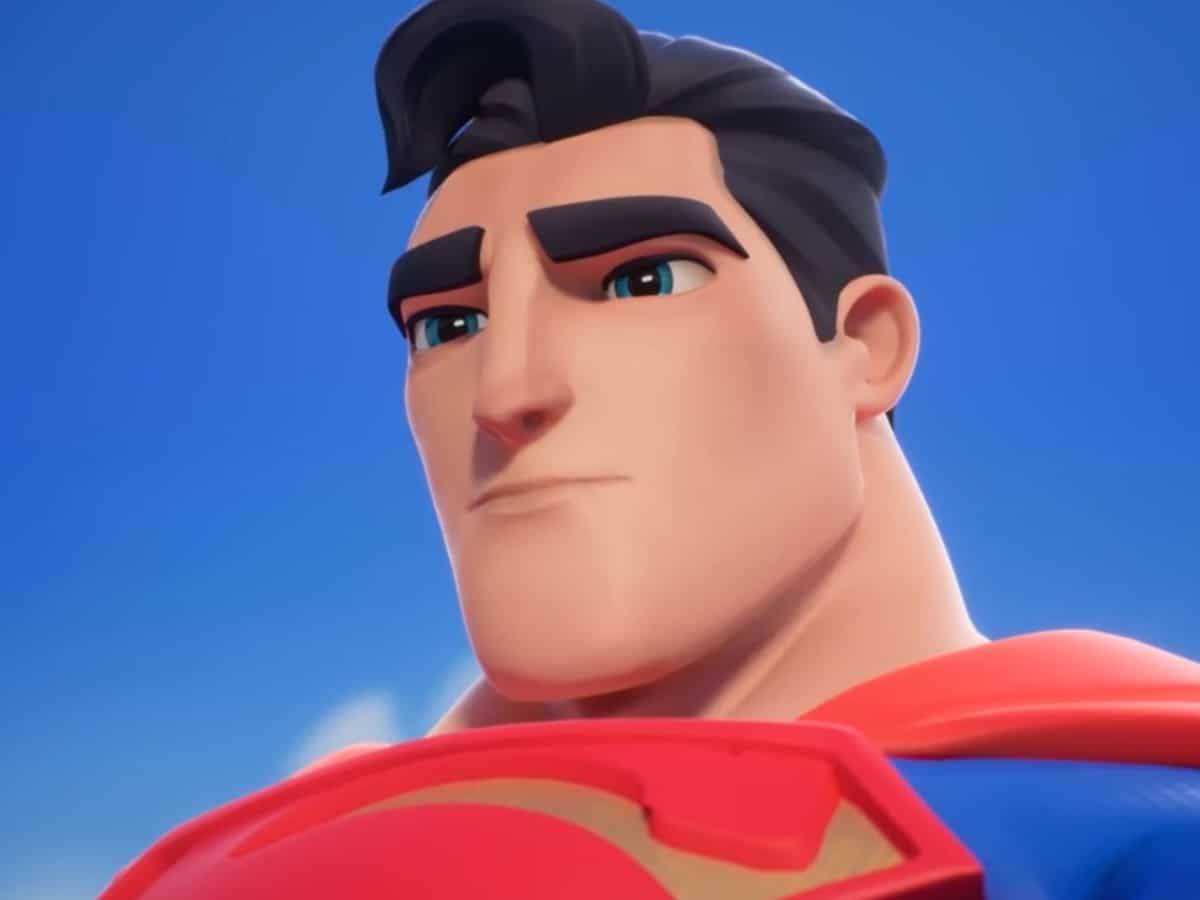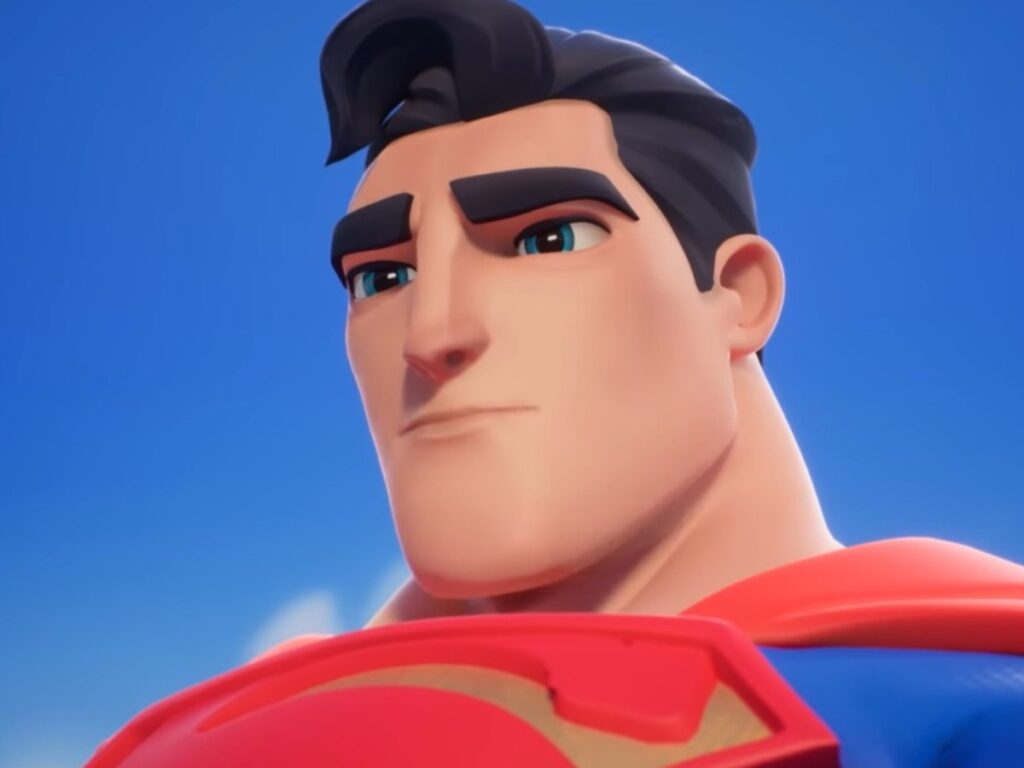 Superman surprises as a Tank class with impressive abilities, thanks to most of his regular attacks providing armor and his remarkable stage recovery options. His neutral-special can freeze enemies, leaving them open to attacks from teammates. He excels as the best Tank character with his ability to absorb a significant amount of damage, move quickly, and perform quick regular combos that deal fast damage. His ice breath attack, the neutral special, freezes enemies and deals damage with excellent range. His aerial side special and up special are perfect for quick knockouts by grabbing and throwing enemies.
Batman: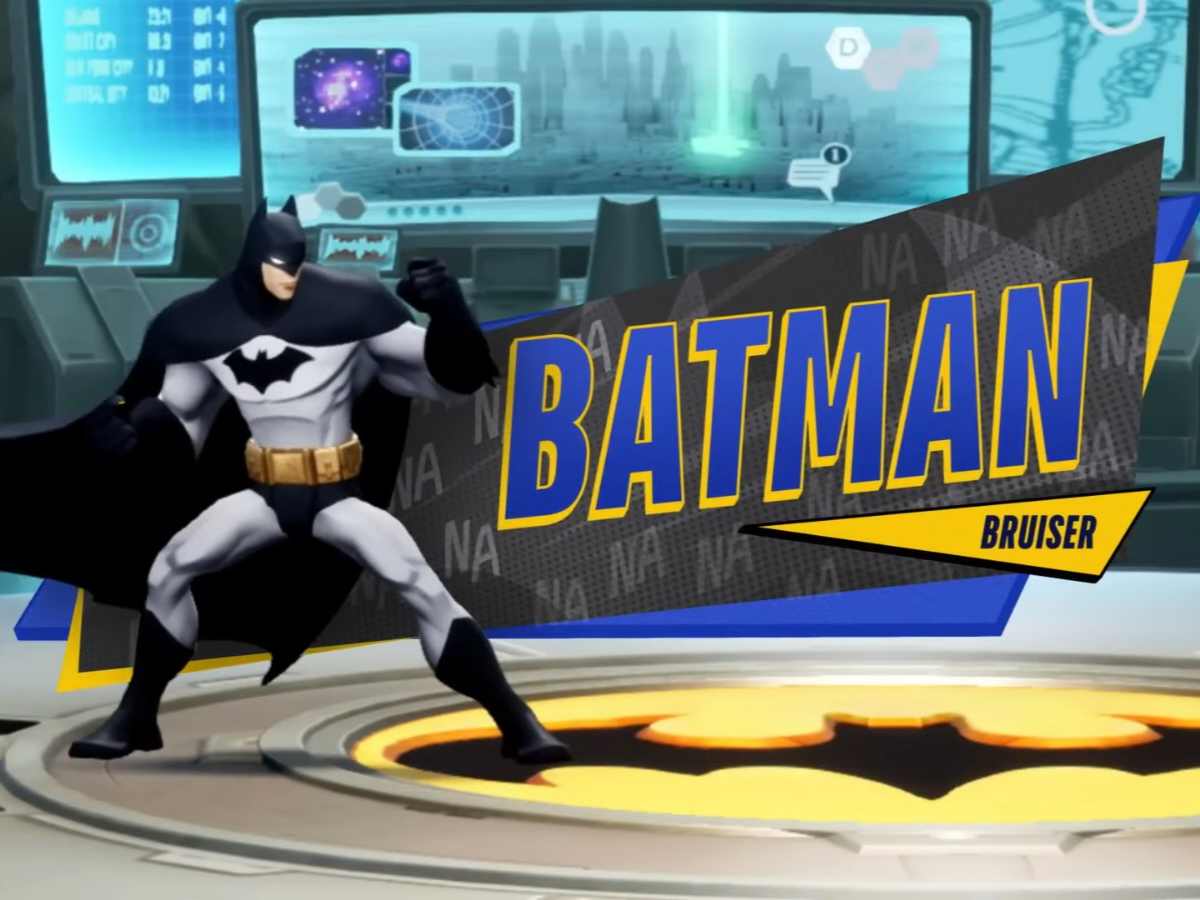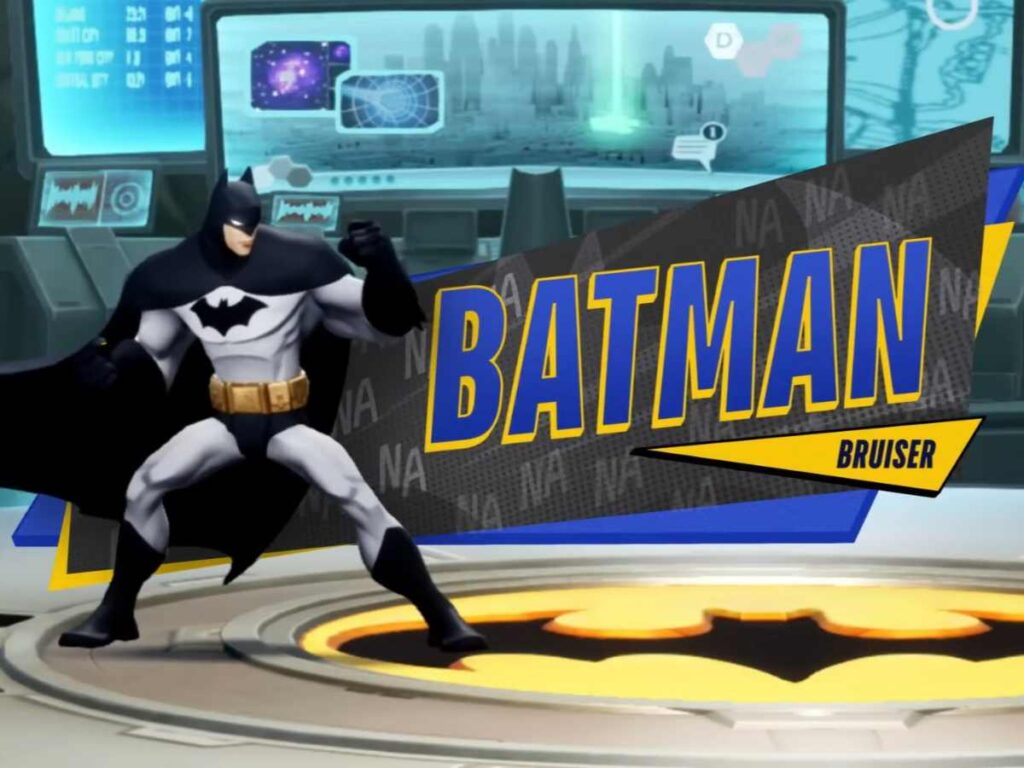 Batman, with his arsenal of gadgets, is a powerful vertical Bruiser with the fastest movement speed in the roster. His Batarangs are the best projectiles in the game, and his basic moves can inflict the Weakened status, while his specials include remote explosives and hook guns. He can also use his smoke bomb to gain an invisibility buff that weakens enemies he attacks. Batman's focus is on extending combos with his gadgets, but he lacks in finishing power, relying on teammates to deal the final blows at high damage percentages.
Finn (Adventure Times)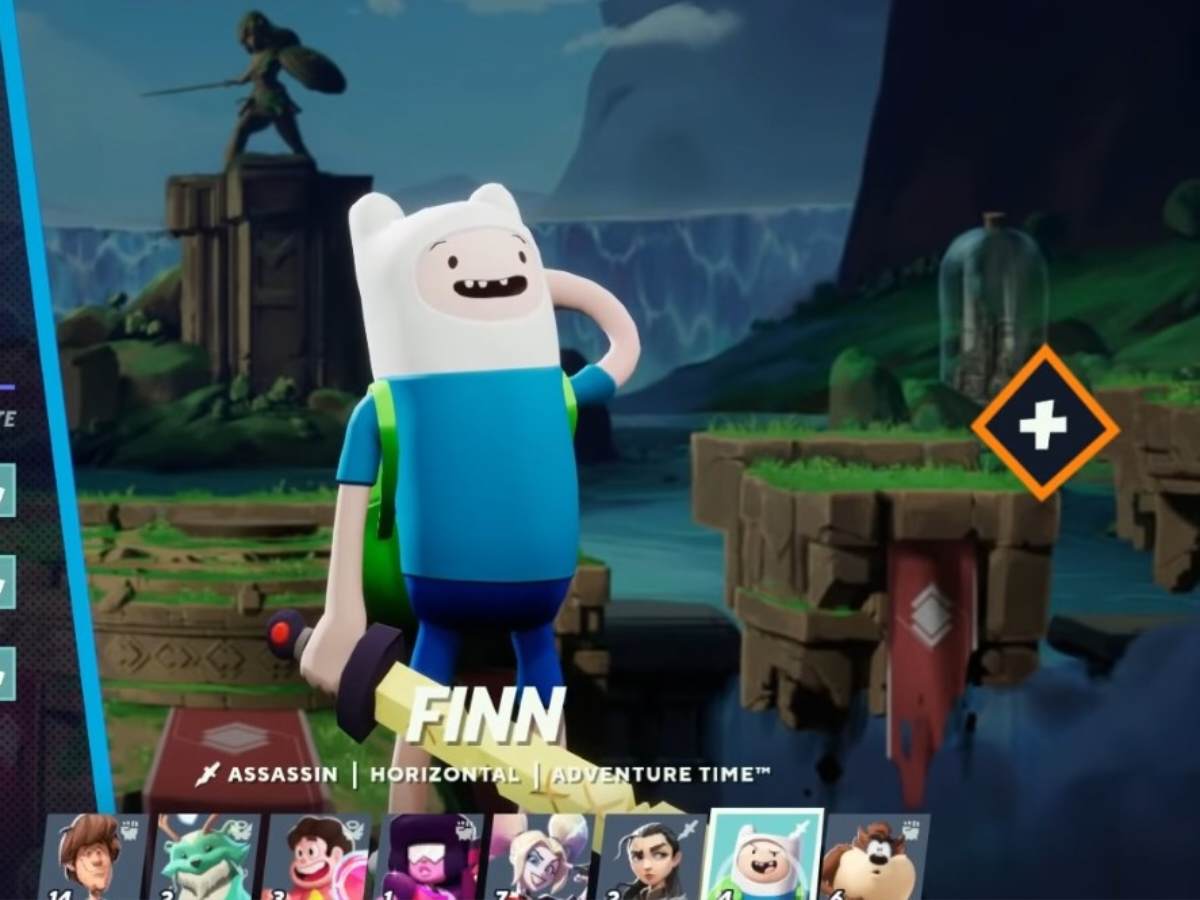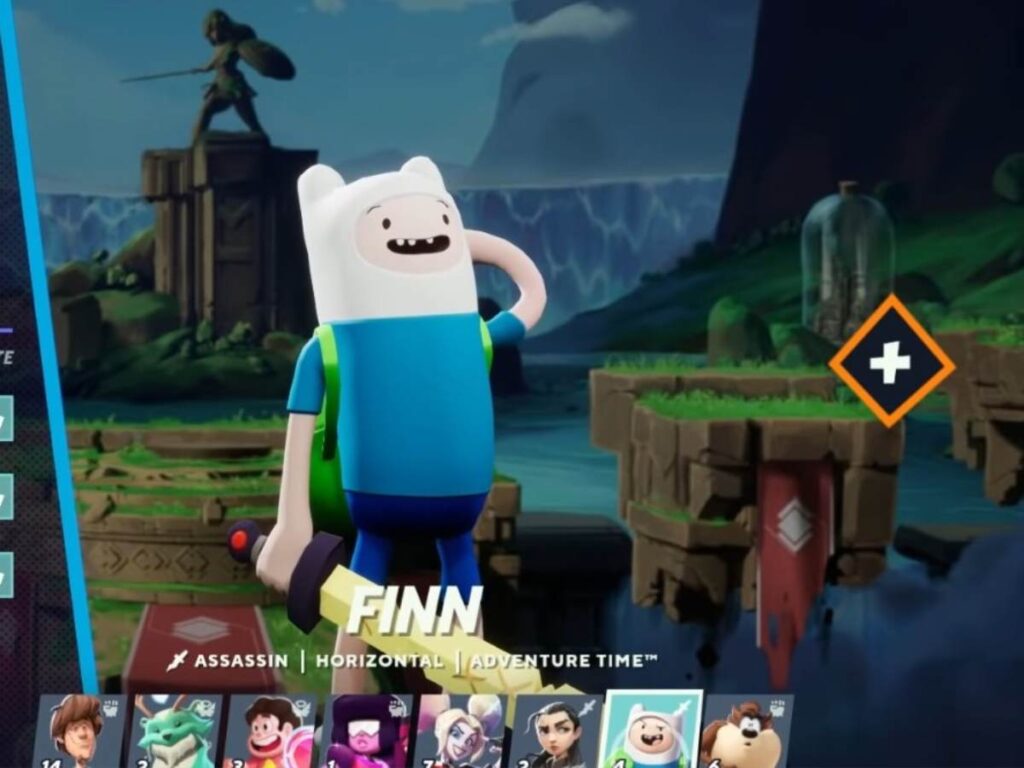 Finn from Adventure Time is an Assassin in MultiVersus regular attacks can break armor, and each one of them produces a coin that charges his special attacks. However, Finn must move around the map while charging his attacks, making it challenging to catch opponents. His passive ability allows both him and his teammate to collect gold coins, which can be used to purchase temporary gear or upgrades for his Up-Special. Despite this, Finn has short range compared to other Assassins and requires a lot of management during a match.
Related: Hogwarts Legacy surpasses Elden Ring's lifetime sales record in UK
S-Tier
Iron Giant: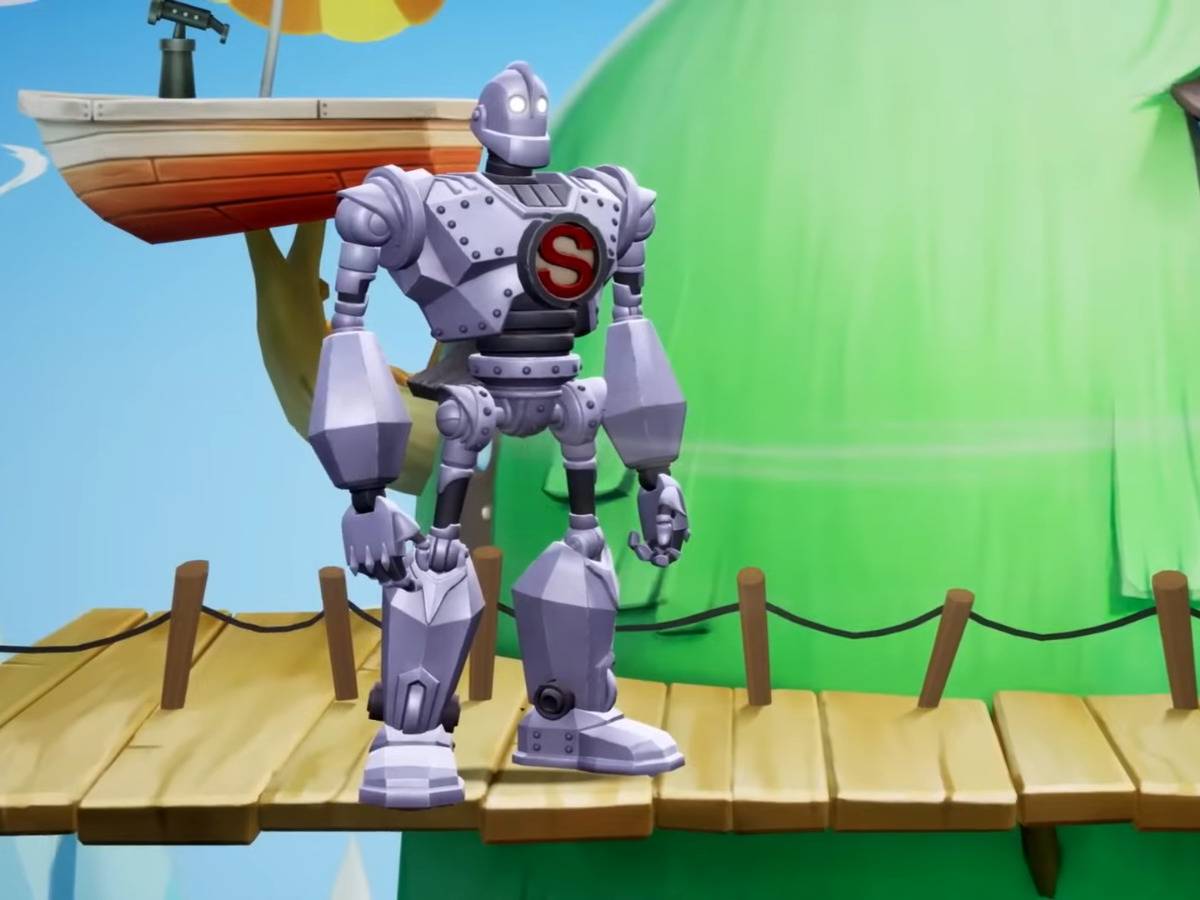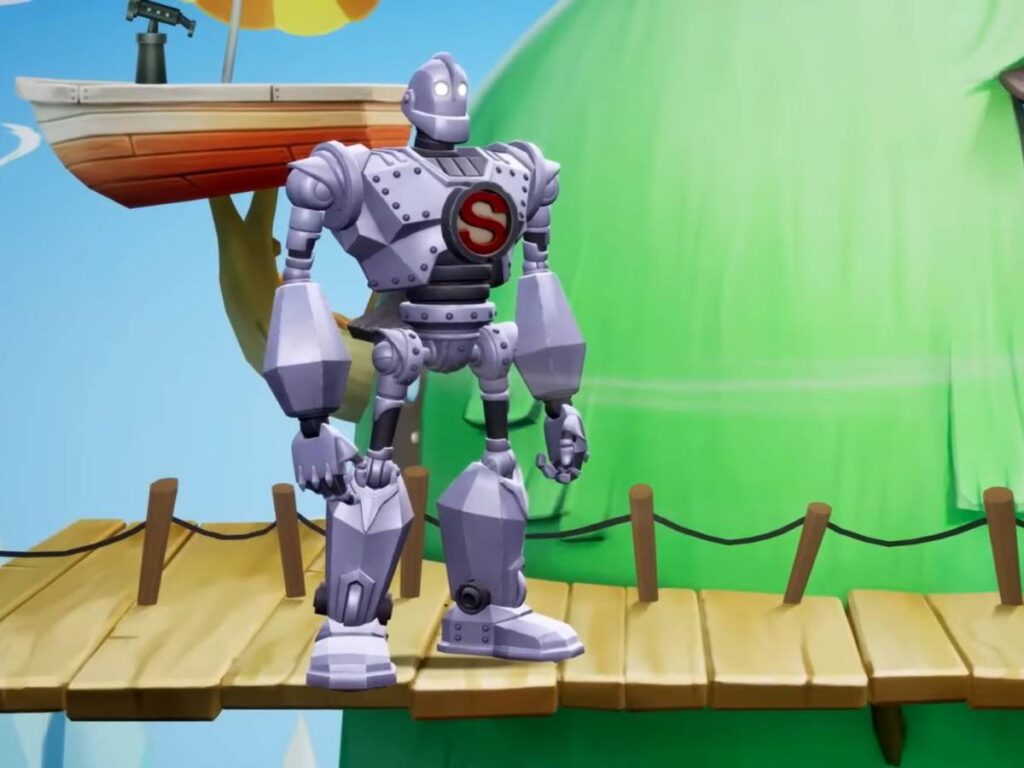 Iron Giant is a formidable Tank character in MultiVersus due to his massive size and ability to take a high amount of damage. He also deals significant damage with strong combos and the best range for melee attacks. Iron Giant's passive ability builds a rage meter, which, when filled, changes his move set and allows him to withstand knockbacks until his special silver health is depleted. His down special move, Cannonball, launches him into the air and deals massive damage to enemies. While his size can be a disadvantage, Iron Giant is a force to be reckoned with after some practice.
Shaggy (Ultra Instinct)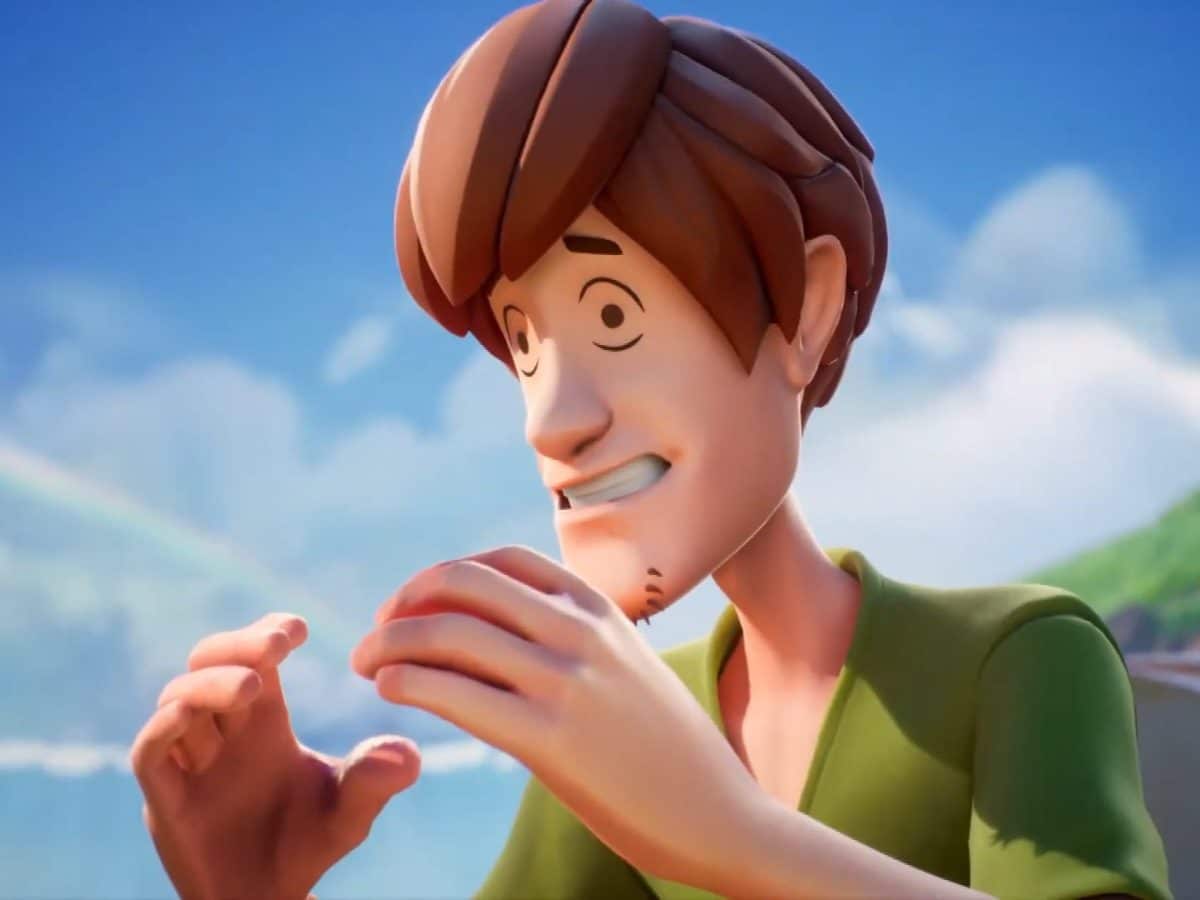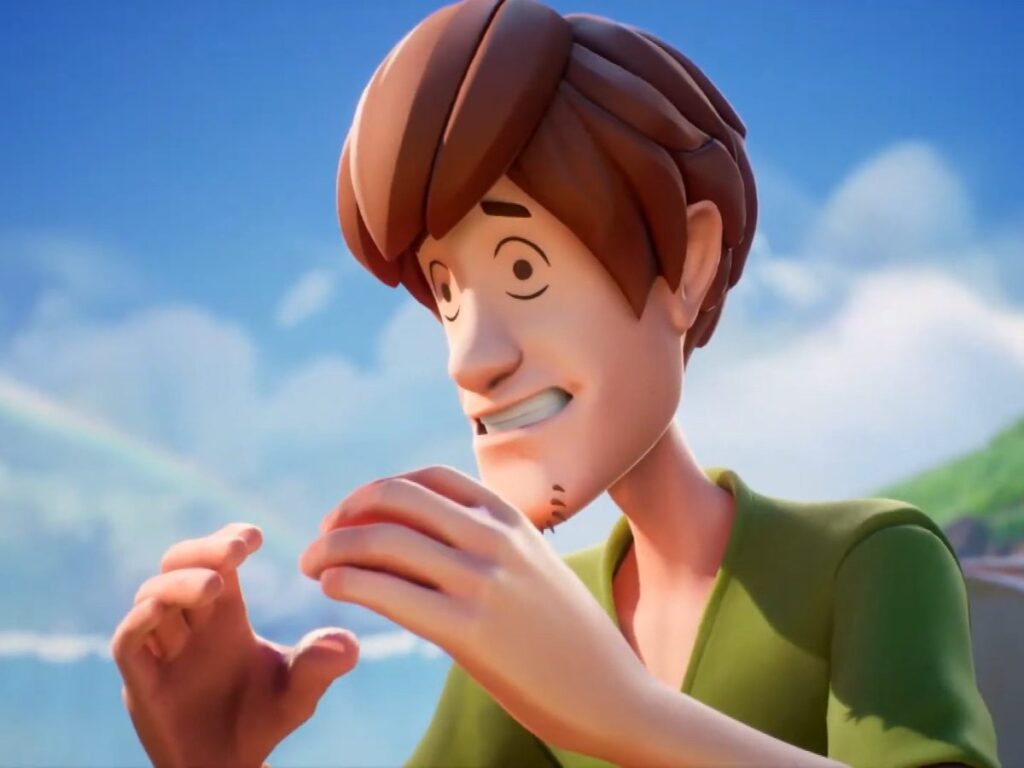 Ultra Instinct Shaggy has hidden his true power, as his moves are similar to other 'Shoto' fighting game characters. He launches sandwiches like fireballs, performs a powerful uppercut, and has a flying kick that is similar to Ryu from Street Fighter's Hurricane Kick. Shaggy charges his inner power to become enraged, gaining armor and applying the Weakened debuff to any enemies he hits. However, he doesn't interact with his teammates aside from healing them with sandwiches, and only deals raw damage.
Bugs Bunny: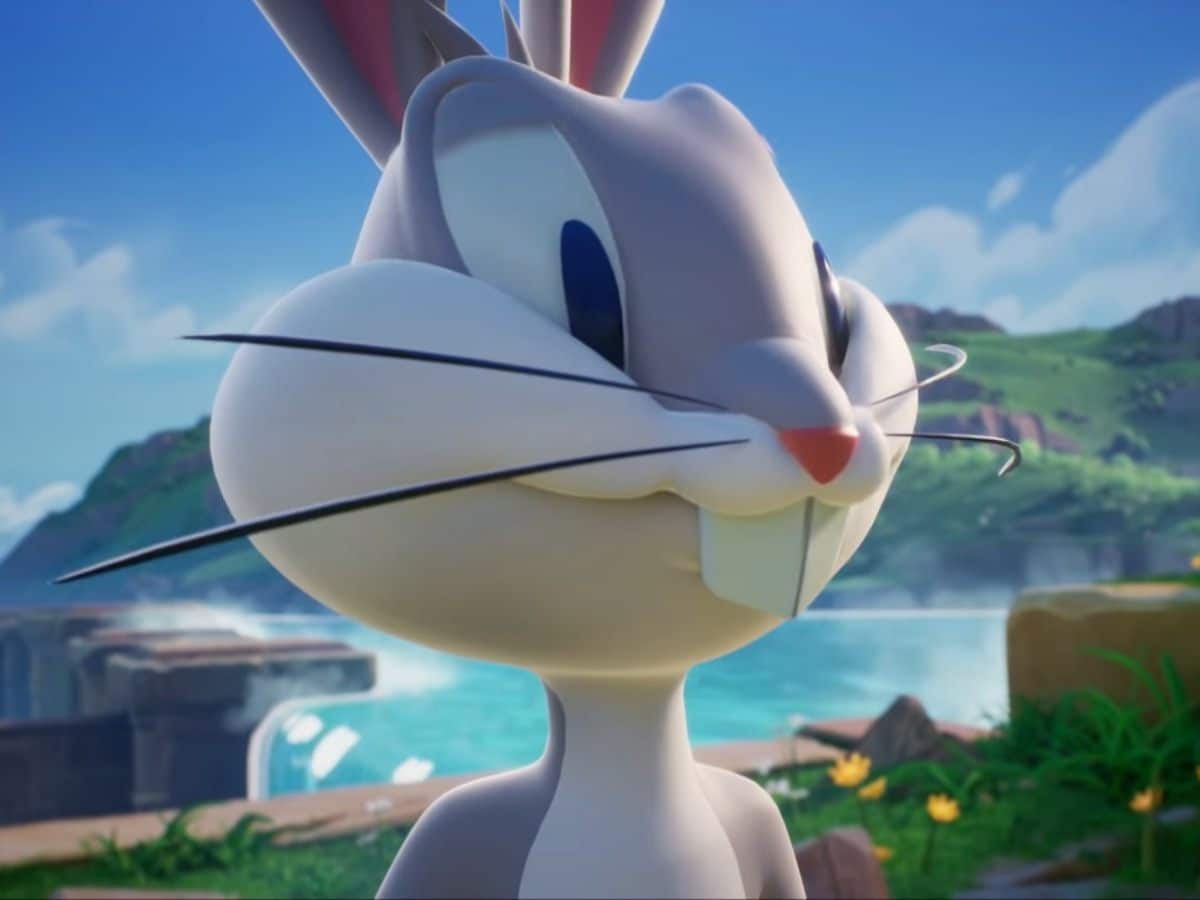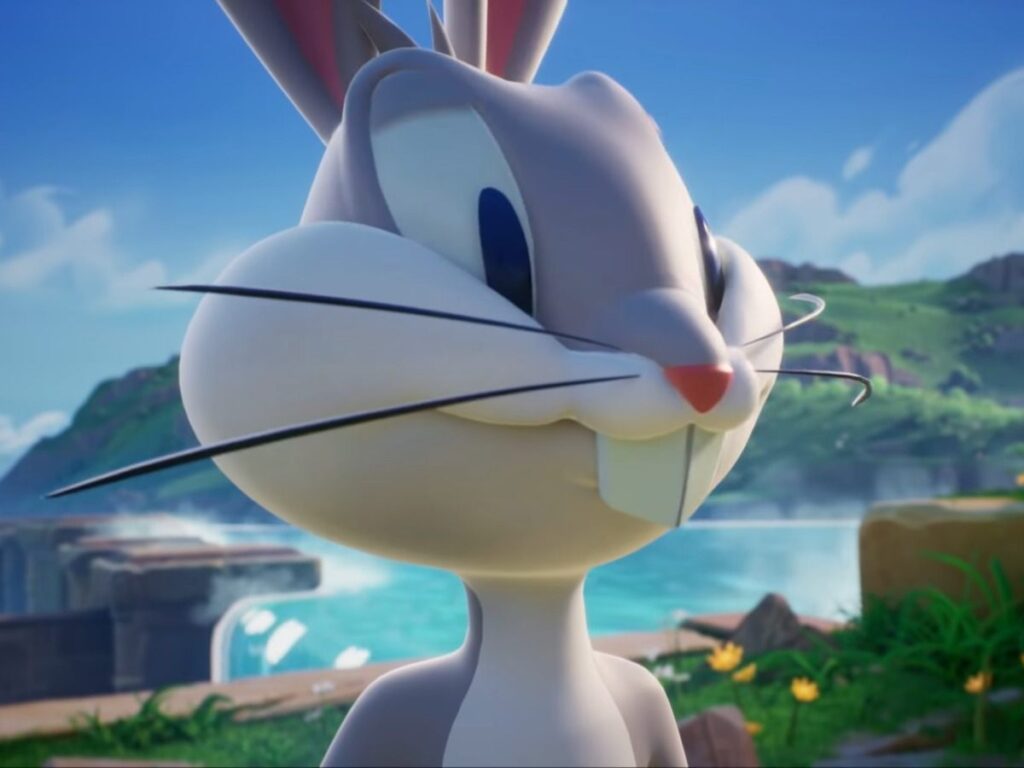 Bugs Bunny, the iconic Looney Tunes character, belongs to the Mage class in MultiVersus, and he can conjure up a range of projectiles like dynamite, robots, and pies to throw at his enemies. He's fast and agile, making it difficult for opponents to land a hit on him. Bugs also has a passive ability that lets him toss an item box to his teammate while crouching. His specials include dropping a safe from the sky, launching a rocket, and digging a tunnel. Although his specials have long cooldowns, they deal significant damage and provide excellent launch.
Arya Stark: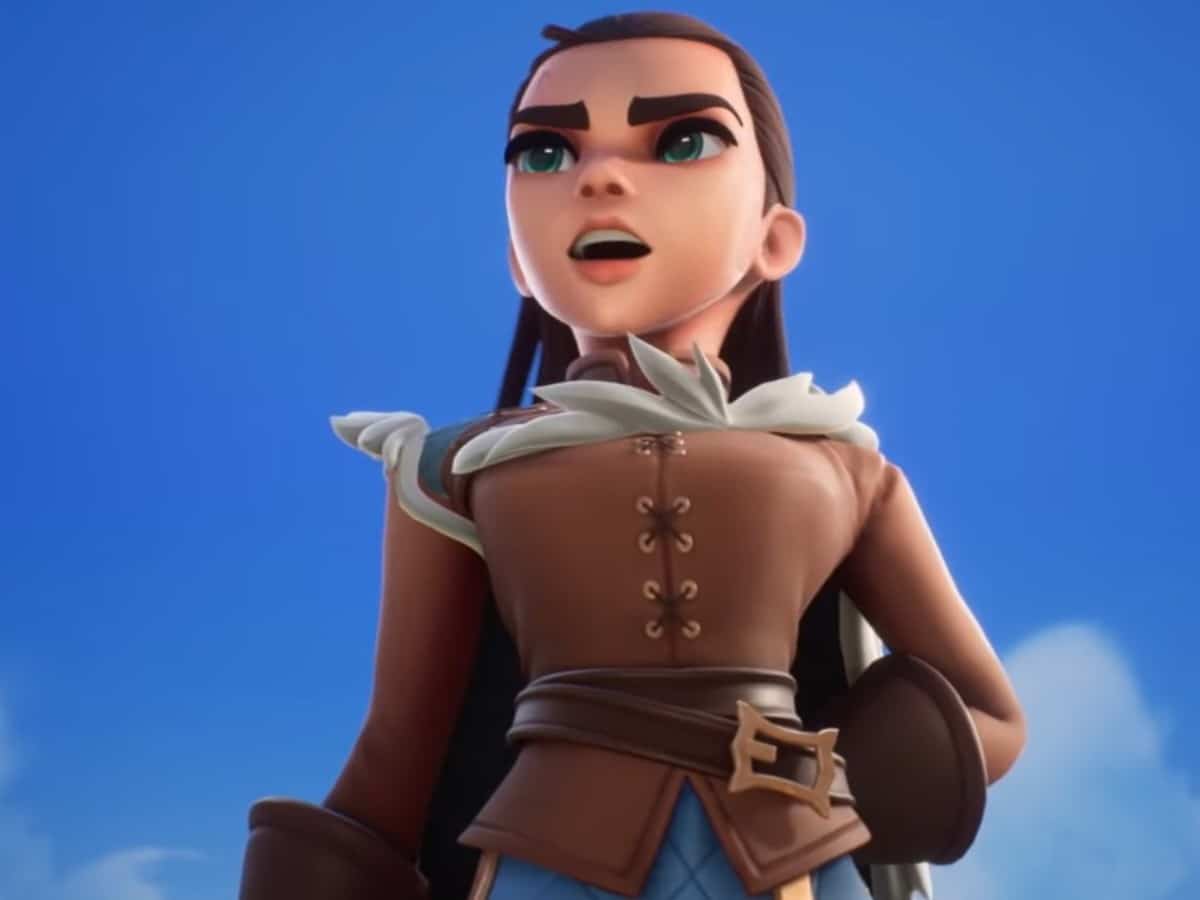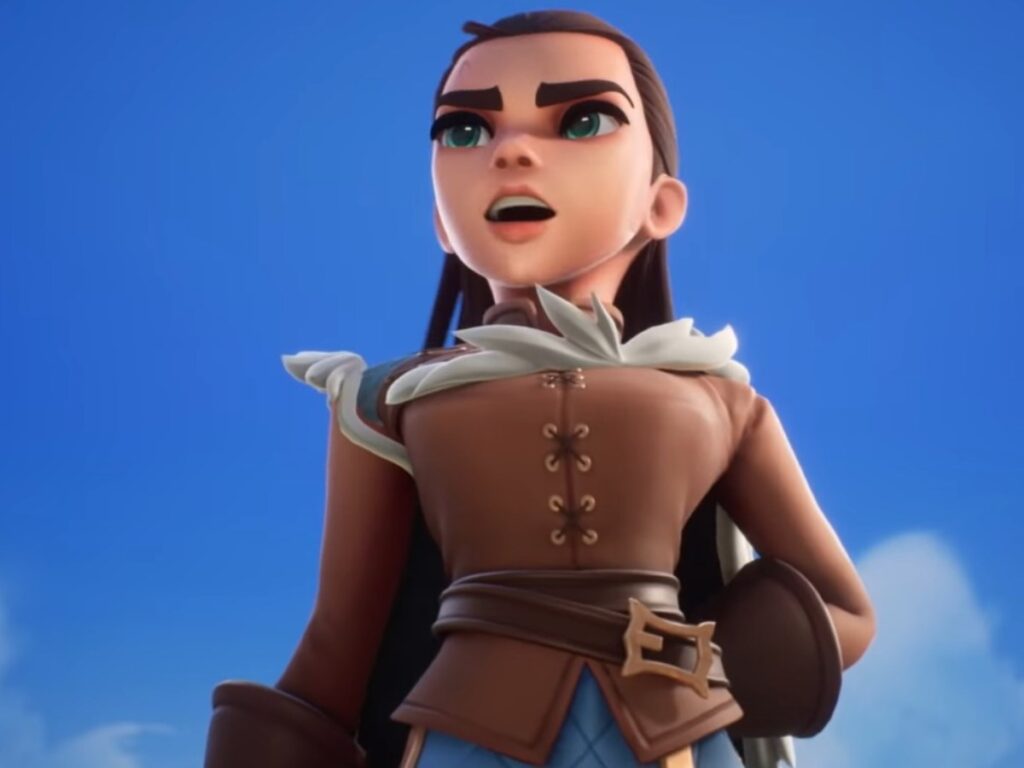 Arya Stark from Game of Thrones is the best Assassin class character in MultiVersus. Her ability to steal faces from opponents and temporarily transform into them is visually stunning. Arya's melee-focused fighting style makes her a formidable opponent. She frequently deals damage up close and requires dodging attacks and applying 'Disorient' ability to break armor and flip the enemy. She spawns a pie to heal allies and slow down enemies that run into it. With her fast-moving attacks, Arya is a lethal character, but her Up-Special is always in a state of flux, making her difficult to master.
Shaggy is currently the top-performing free character on rotation in Multiversus, boasting an S-tier ranking as a Brawler. Other decent Brawlers include Jake and Taz, while Harley Quinn remains a consistently strong Assassin. Expect frequent changes to the tier list as new Multiversus characters are rumored or confirmed to arrive in the coming weeks and months. Additionally, learn about Multiversus perks, crossplay, and how to get toast. Free codes are also available for redemption. MultiVersus supports GameCube controller usage, and the developers promise to provide a steady stream of post-launch updates throughout Season Two.
In case you missed it: