Farming games have become increasingly popular over the years. They offer players a chance to experience the joys of agriculture and animal husbandry. Players can do all of this from the comfort of their own homes. Whether players are looking for a pastime or a challenging strategy game, there's something for everyone in the world of farming games.
From the classics to the latest releases, PC and mobile platforms offer a wide range of options for gamers. The games are optimized and designed for people of all ages and skill levels.
This article will take a closer look at the 15 best farming games available on PC and mobile. It will highlight their unique features and gameplay mechanics to help players find their perfect farm sim experience.
Related: Best World seeds in Stardew Valley
Best farming games to play in 2023
Harvest Moon: Light of Hope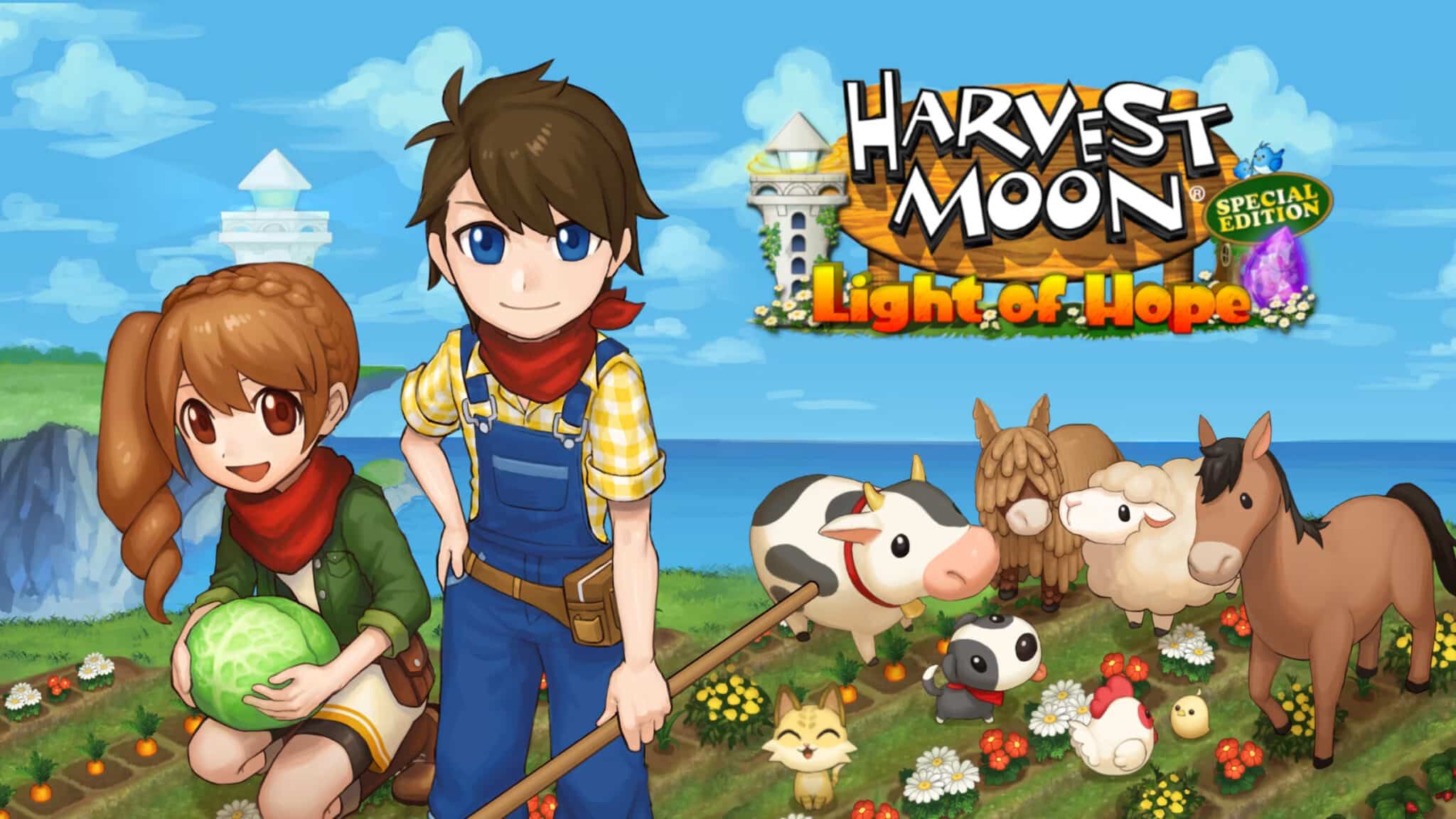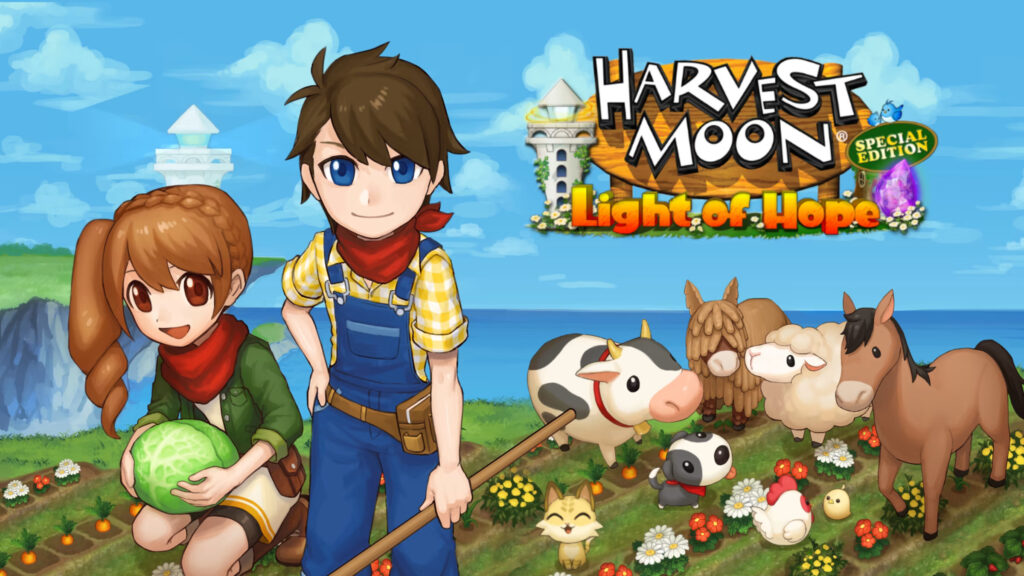 Harvest Moon: Light of Hope marks the first entry in the beloved series to make its way onto PC. It adheres to the classic formula that fans of other farming town simulations will find familiar. The game casts players as a newcomer to a struggling community. It tasks them with running a successful farm and making friends to revive the town's fortunes.
Stranded in a coastal town after a shipwreck, players must help rebuild the lighthouse as part of their efforts to revitalize the community. Although Light of Hope may not have received the same level of critical acclaim as Stardew Valley, it strikes a similar balance between farming and socializing, retaining the series' characteristic charm and appeal.
Kynseed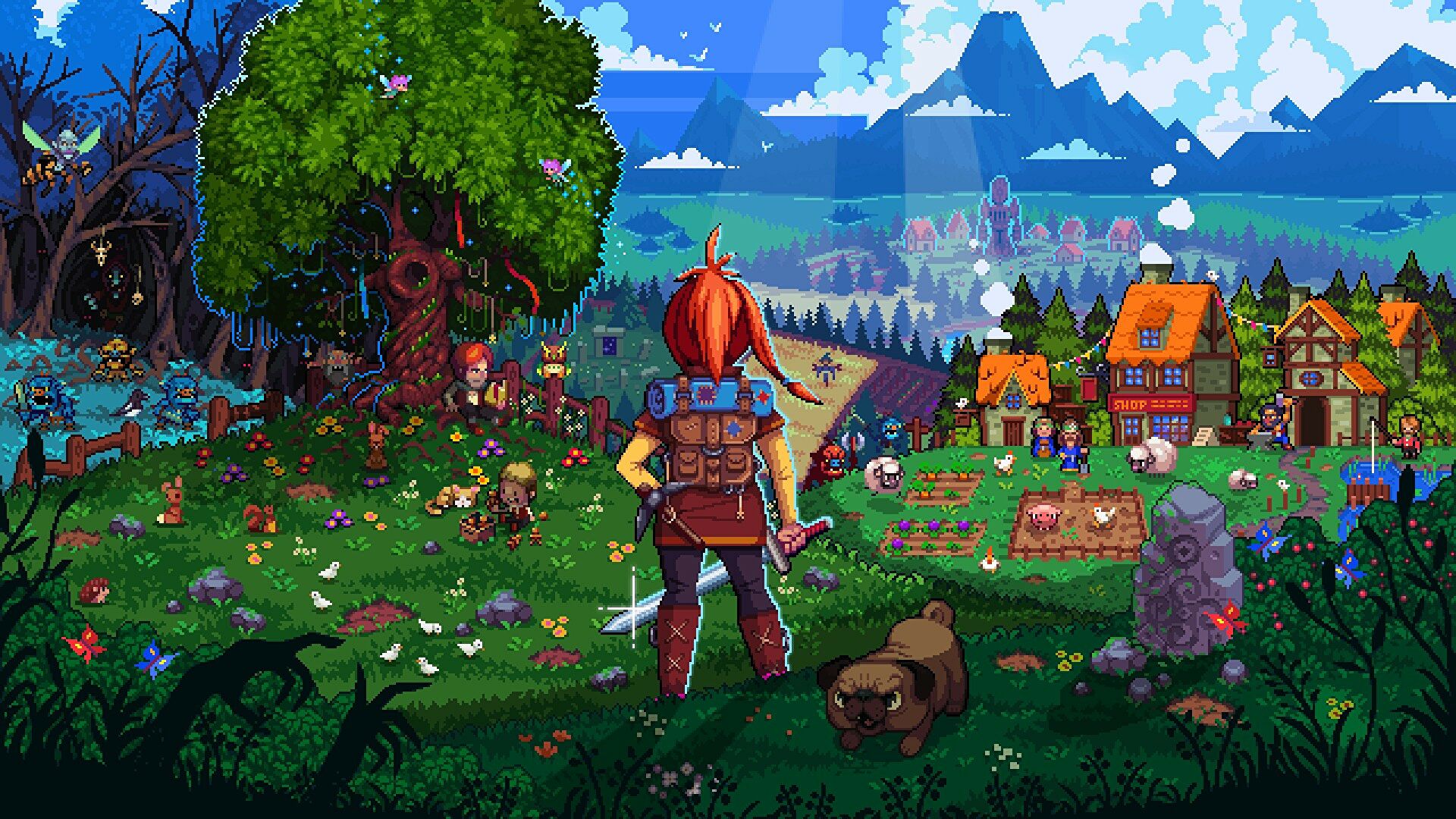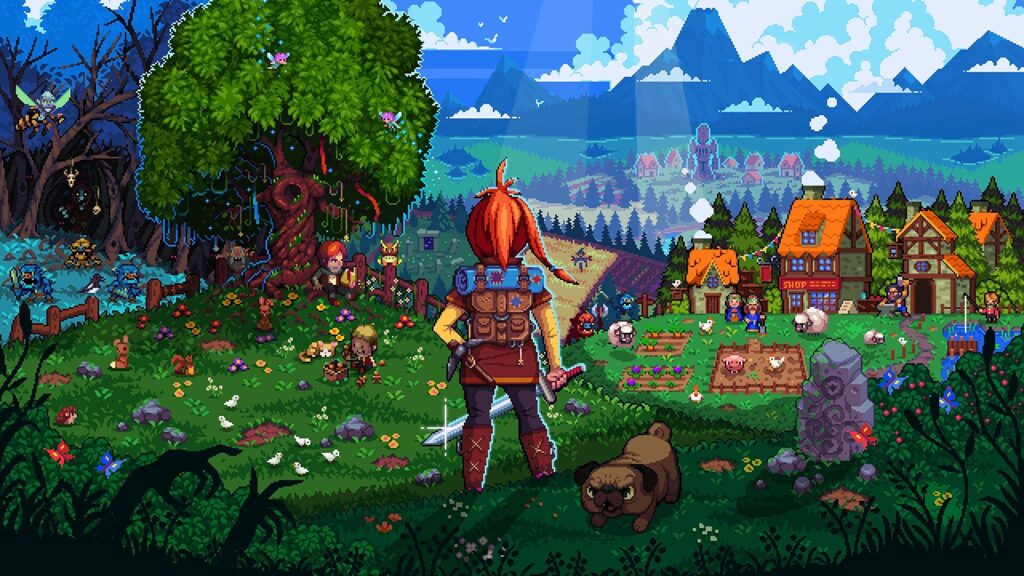 Kynseed is the debut game from a team of ex-Fable developers. It was released in December 2022 after undergoing numerous updates. This was in the game's extensive early access period. With its intricate pixel art style and expansive open world, Kynseed stands out from other games of its genre.
While it still incorporates familiar elements such as farming, socializing with townspeople, and exploration, Kynseed distinguishes itself with its quirky and humorously self-aware tone, drawing on the legacy of the Fable series. This sets it apart from other farming sims like Stardew Valley or My Time At Portia, giving it a unique flavor all its own.
Farmer's Dynasty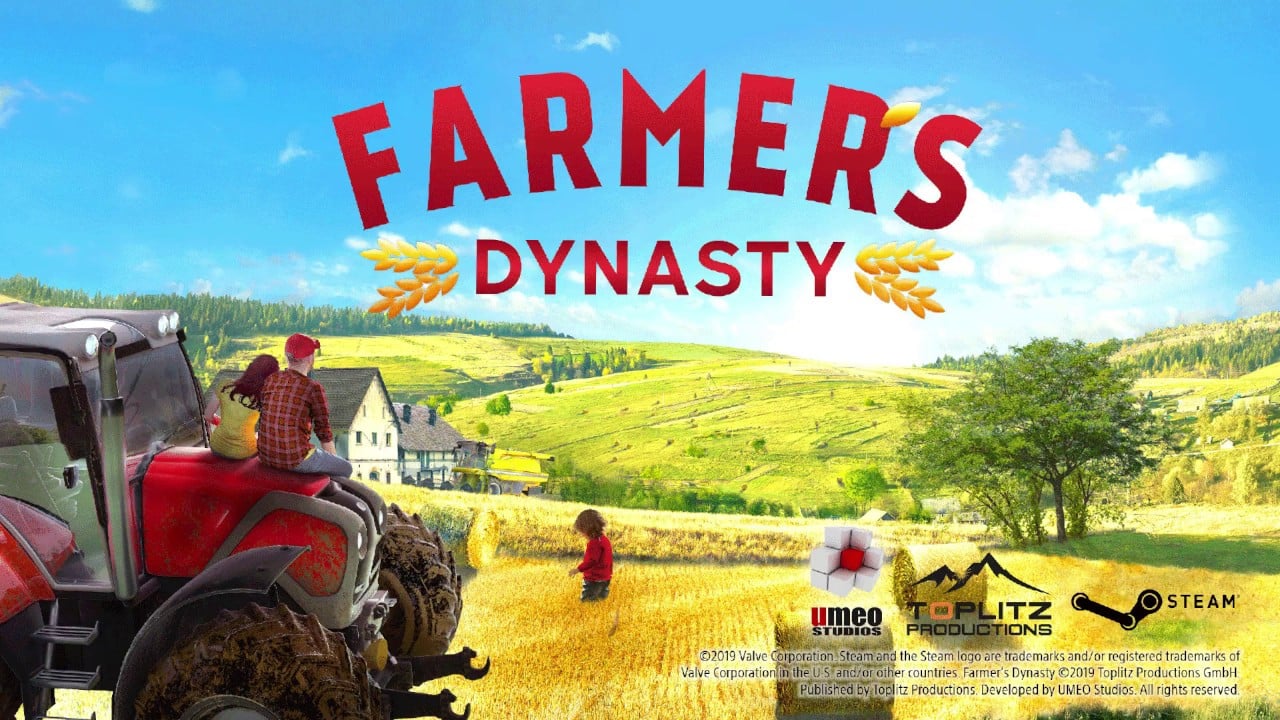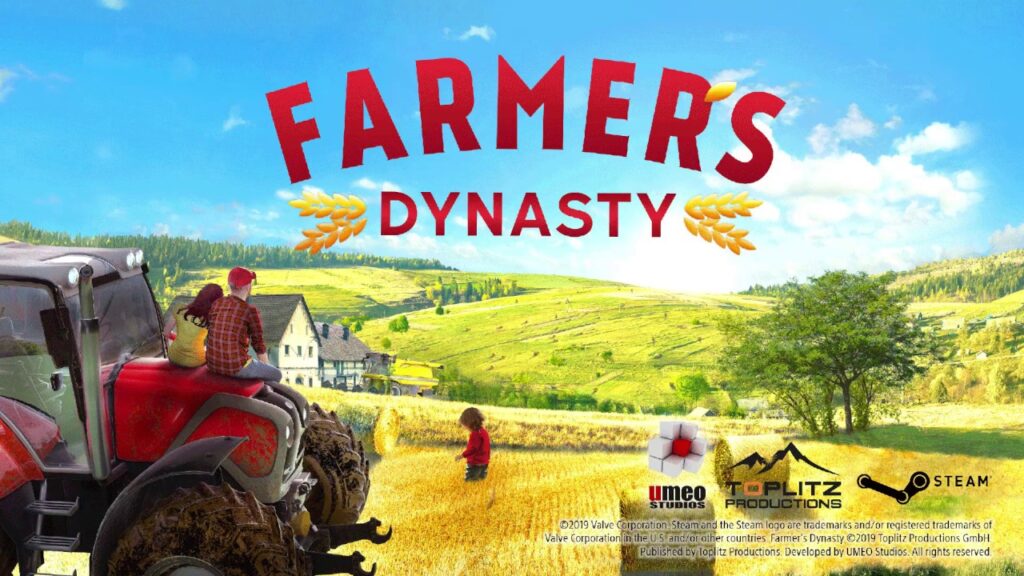 Another entry in the realm of realistic farming games with 3D characters and equipment, Farmer's Dynasty also emphasizes quests and building relationships with characters over the business-oriented approach of the Farming Simulator series. Alongside running your farm operation, you'll also engage in manual construction tasks and assist townspeople with various errands. Farmer's Dynasty offers players the option to choose between antique farming equipment and more modern tools, making it less of a strictly realistic farming simulation and more of a leisurely exploration of rural life, with a greater focus on personal experiences than business concerns.
Stardew Valley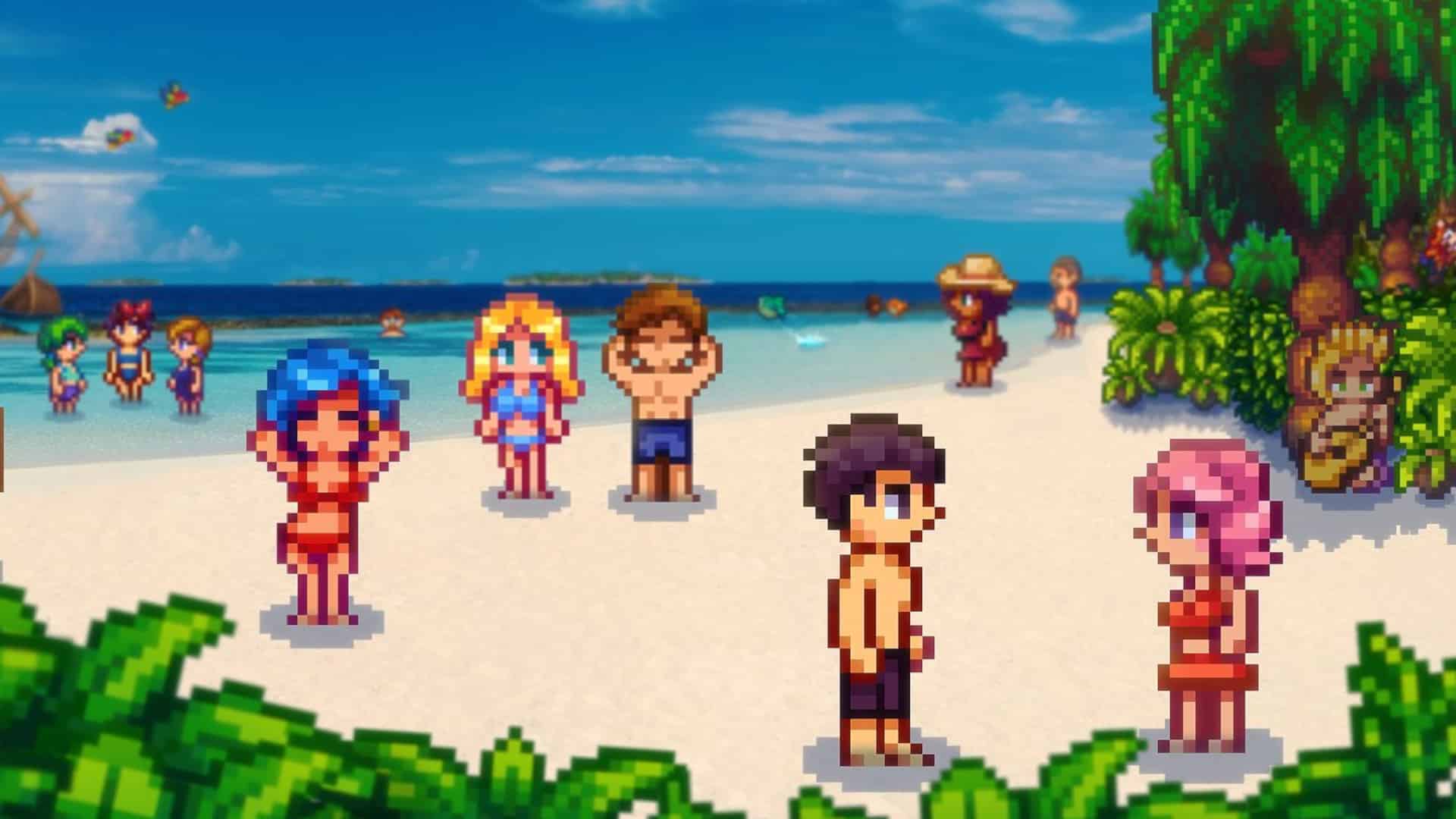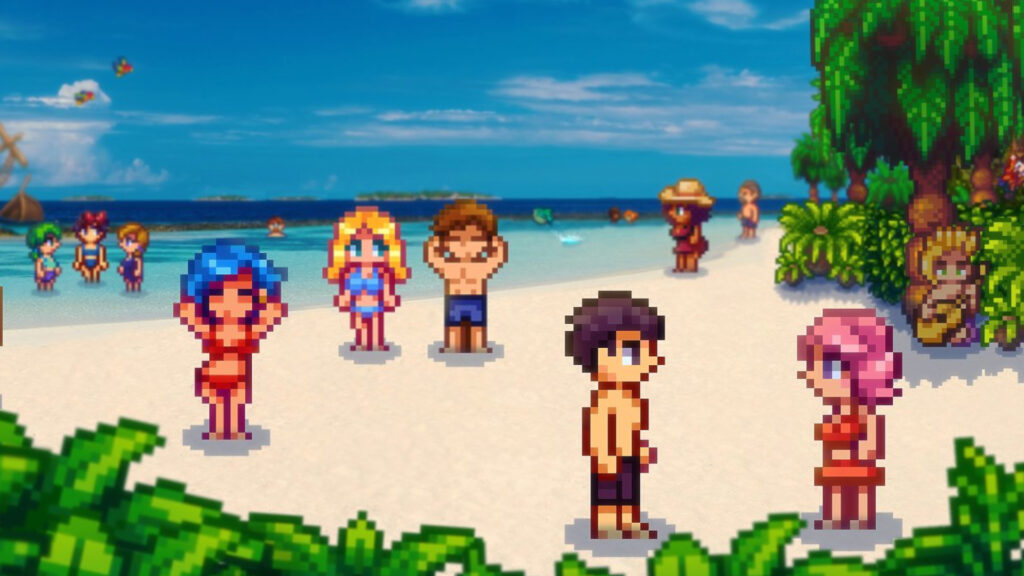 Stardew Valley remains a top choice for many players seeking a well-balanced farming game, even years after its initial release. Continual updates have added new features and further polished the gameplay. These updates ensure it remains a favorite for many seasons to come. The game centers around inheriting a family farm from your late grandfather and relocating to the peaceful rural village of Pelican Town.
As you tend to your farm, make friends and potentially romantic partners among the locals, and enlist the aid of magical creatures to revitalize the village, you'll discover a robust community of fellow farmers dedicated to optimizing their operations. With numerous mods available, you can customize the experience to your liking, whether you're striving for maximum profitability or simply looking to create the most aesthetically pleasing farm.
Rilakkuma Farm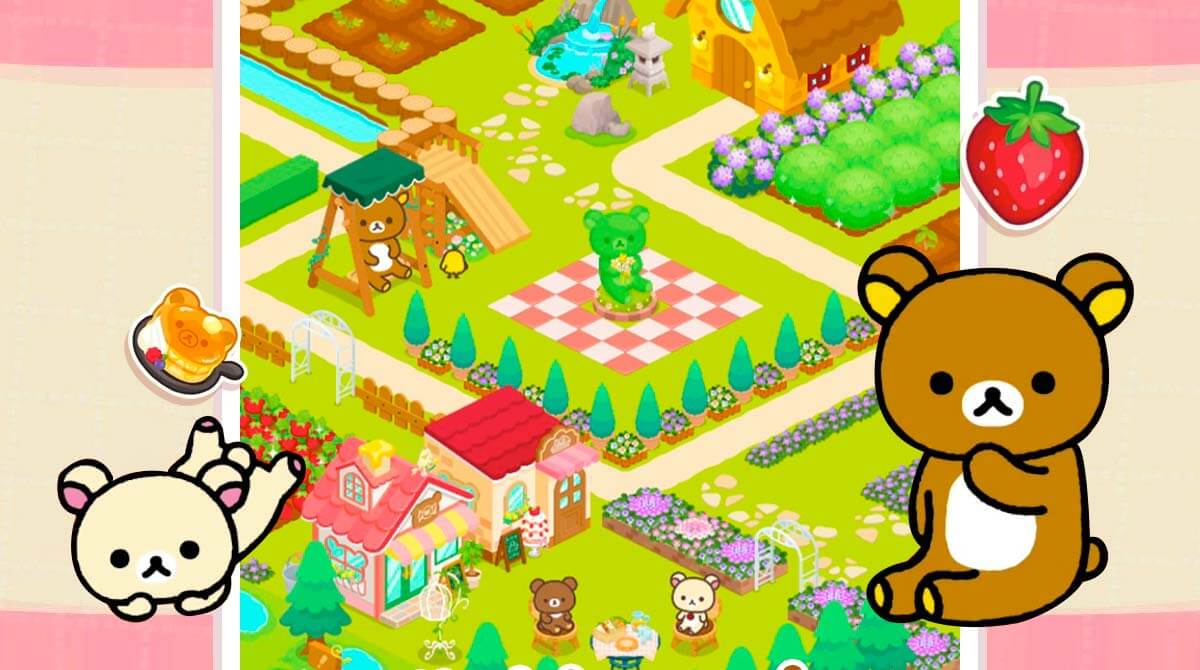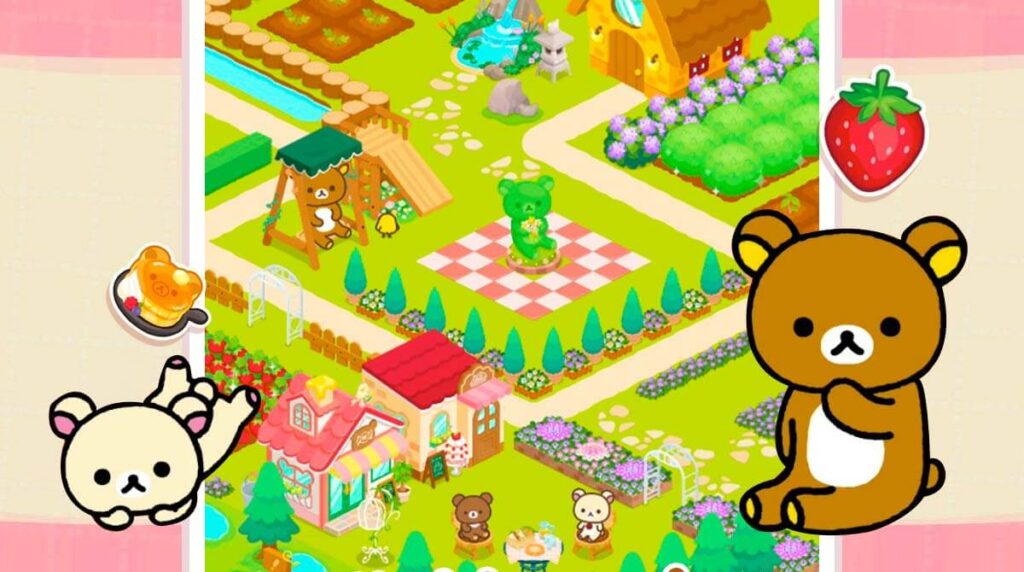 San-X is a Japanese company that is responsible for creating the beloved Rilakkuma. Rilakkuma is a fictional brown bear character. Rilakuma Farm has brought the charming and adorable nature of the character to life in a new farming game.
The game features Rilakkuma and his friends lounging around the farm in vibrant and colorful graphics. Players have the opportunity to decorate their farm with delightful furniture, grow crops, and bring them to the bakery to craft delicious bread. With Rilakkuma's endearing presence throughout the game, players are sure to find the experience irresistibly cute and enjoyable.
Line Brown Farm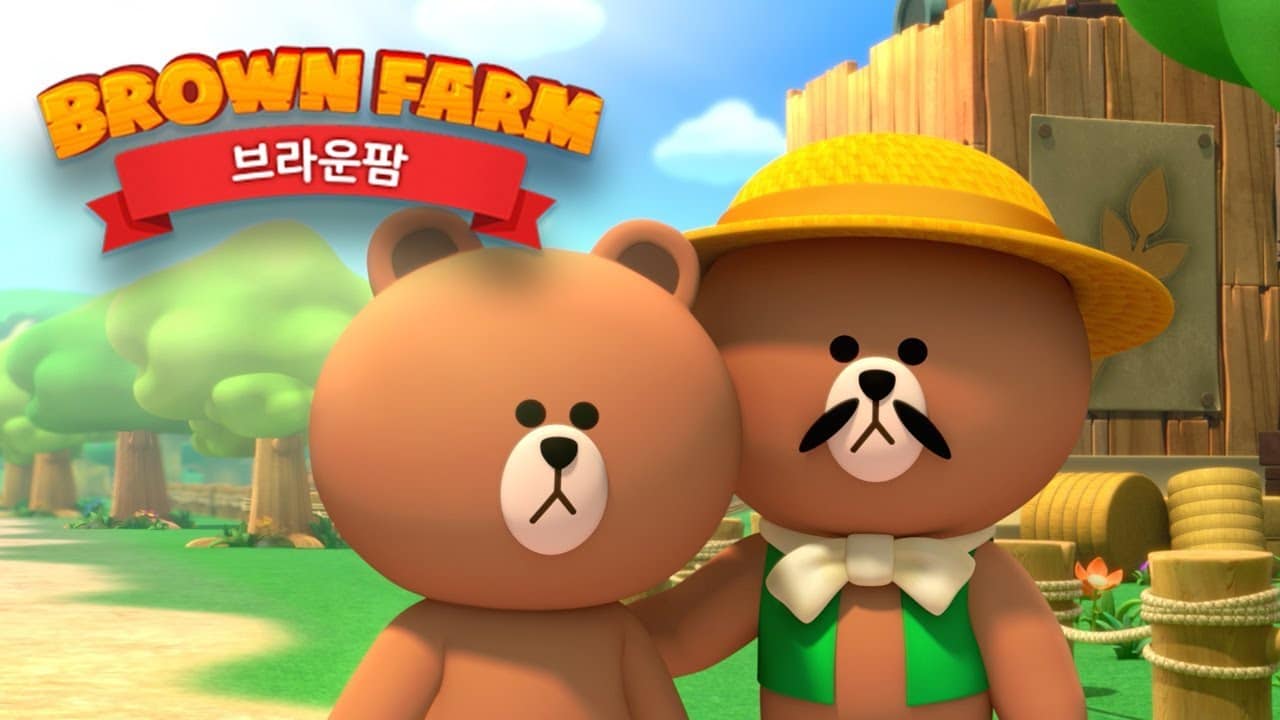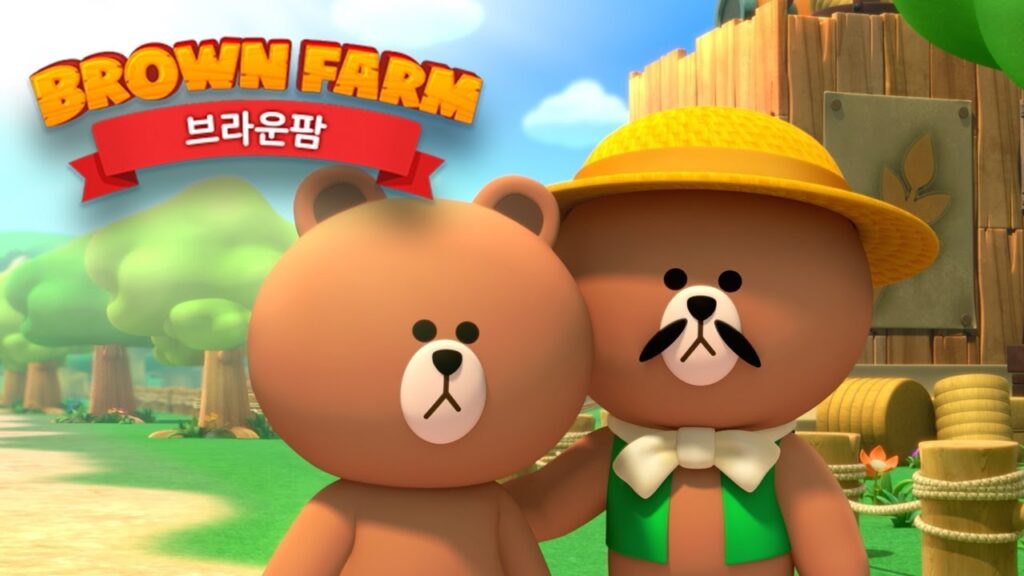 Line Friends is a delightful collection of fictional characters from South Korea. It features lovable bears and bunnies. In Line Brown Farm, players can enjoy the charming country life alongside these cute characters in a home that you create for them. While the game's foundation is farming, players can interact with all of the Line Friends characters to complete quests and trigger special events on the farm. The game also features a short story that players can follow, with the assistance of these adorable friends to help them complete it.
Minecraft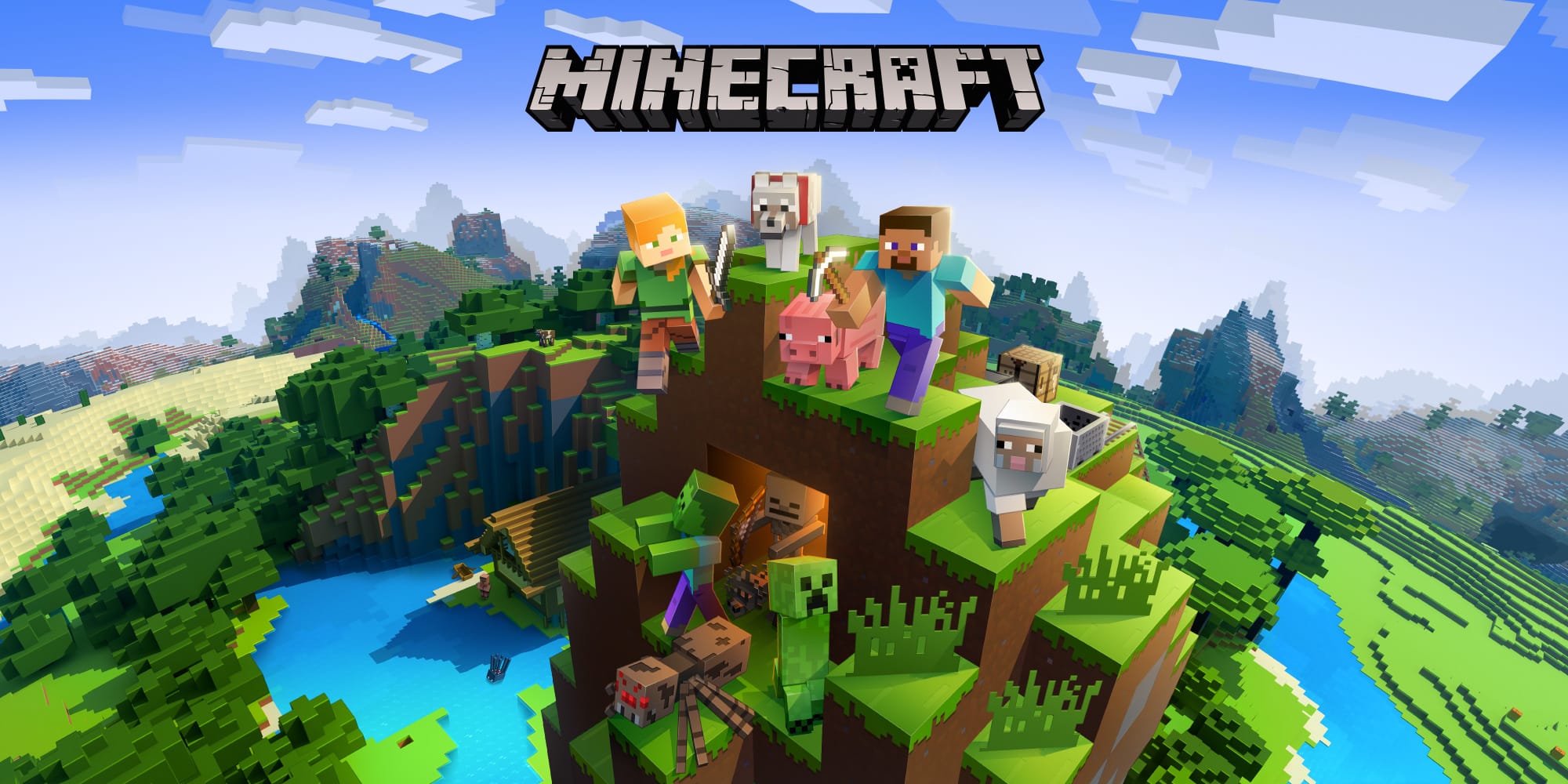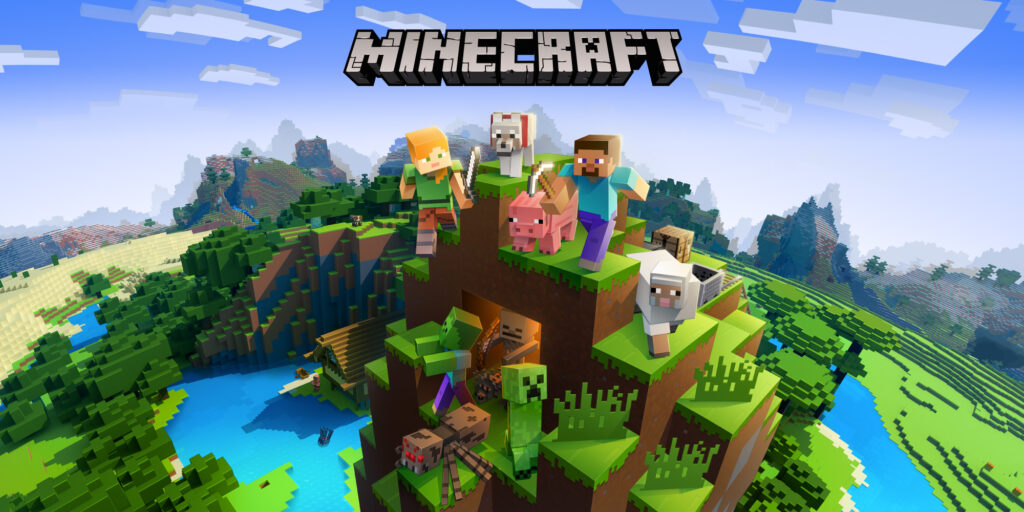 Minecraft is a game that emphasizes crafting and exploration. However, through years of updates, it has also added more crops and expanded their uses. Even if you don't enjoy exploring much, you can still spend your time in the game by creating and managing a large farm.
You can choose to manually plant and harvest crops in the vanilla version of the game, or add mods that introduce more crops and animals. You can also learn about Redstone devices to partially automate your farm. Make sure to use one of the top Minecraft shaders to enhance the appearance of your farm.
Farming Simulator 22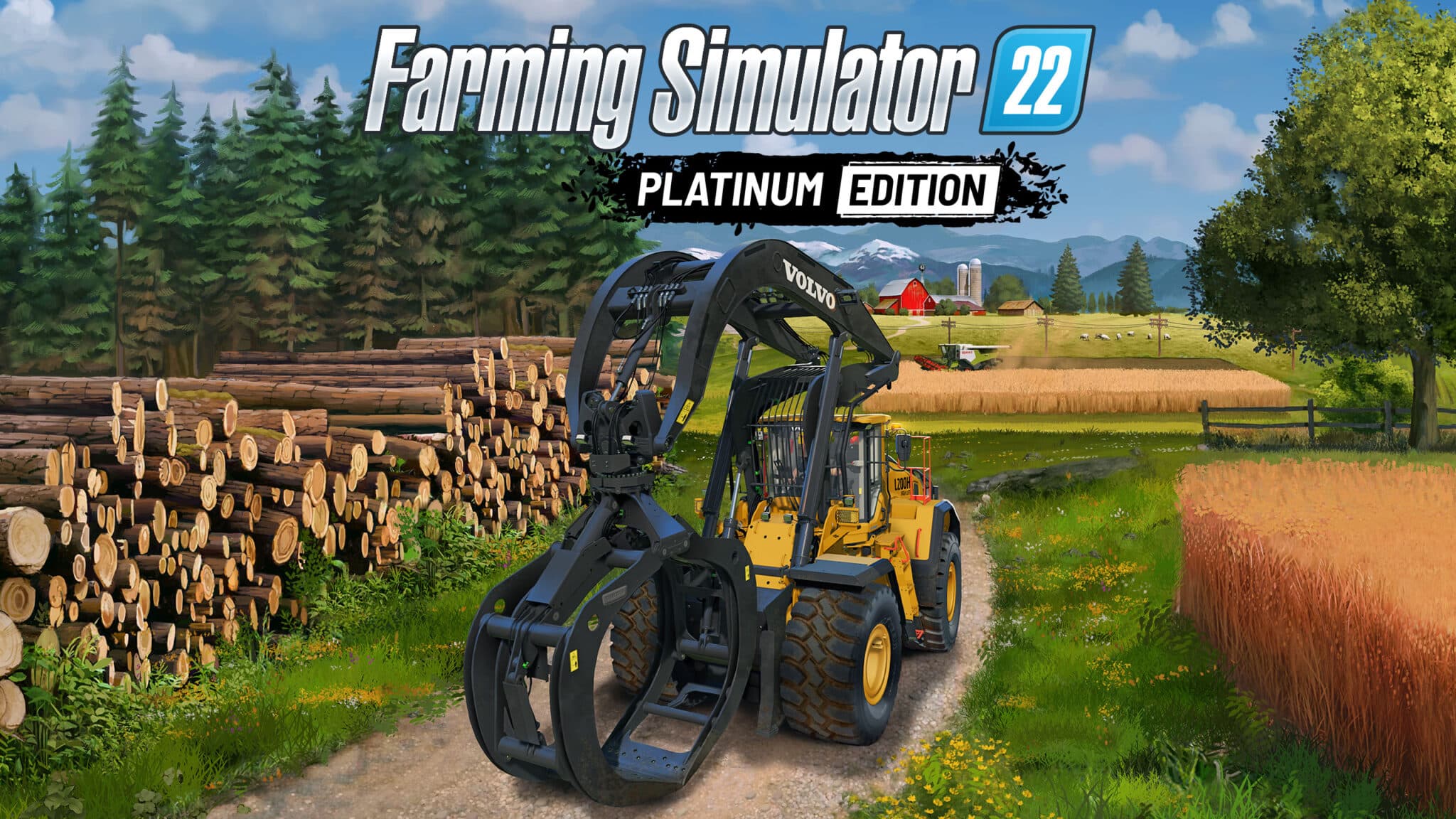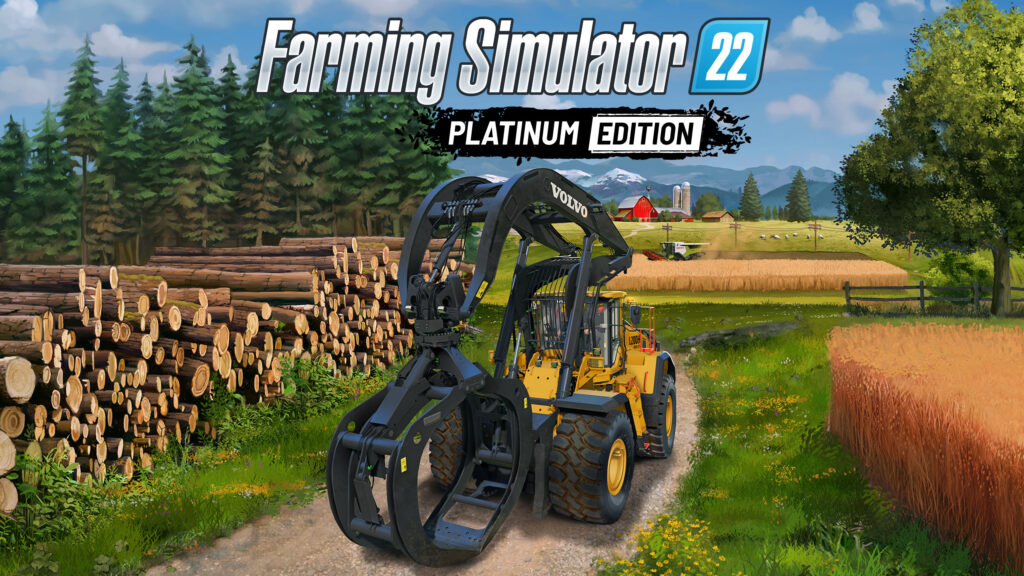 Farming Simulator stands out as the most authentic farming simulation game available, offering players a chance to experience the business side of farming. To succeed, you must keep a close eye on your balance sheet and make strategic decisions about equipment purchases, livestock selection, and seed allocation for the season.
Players can choose to operate farming equipment on your own, hire NPC workers for assistance. Players can also choose to team up with up to 16 players in multiplayer mode. Despite the annual release schedule, which can deter fans of other similar games, the popularity of Farming Simulator remains strong. The latest installment, Farming Simulator 22, is considered one of the best simulation games for PC. As the name suggests, Farming Simulator provides an incredibly immersive and engaging experience.
Staxel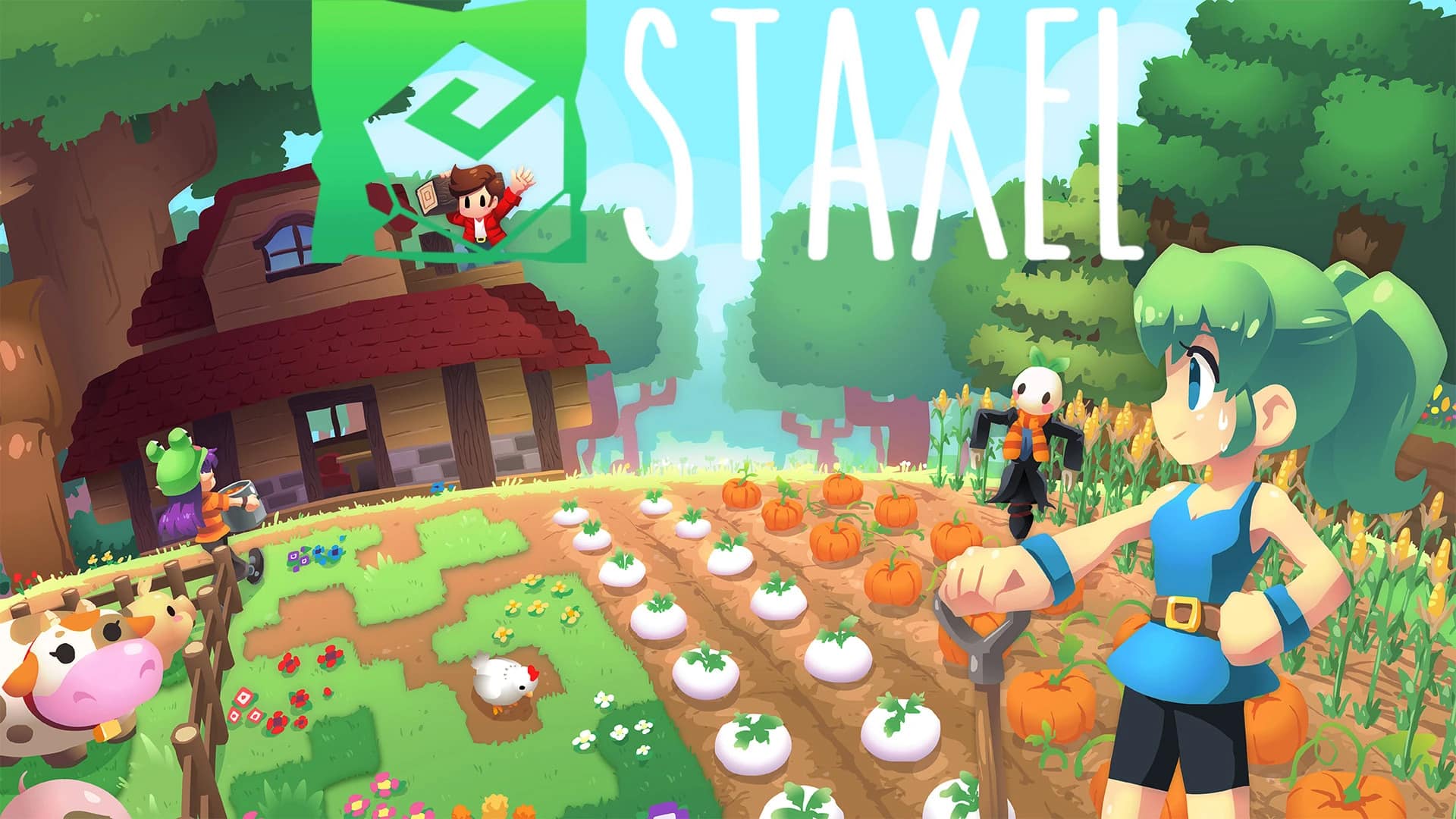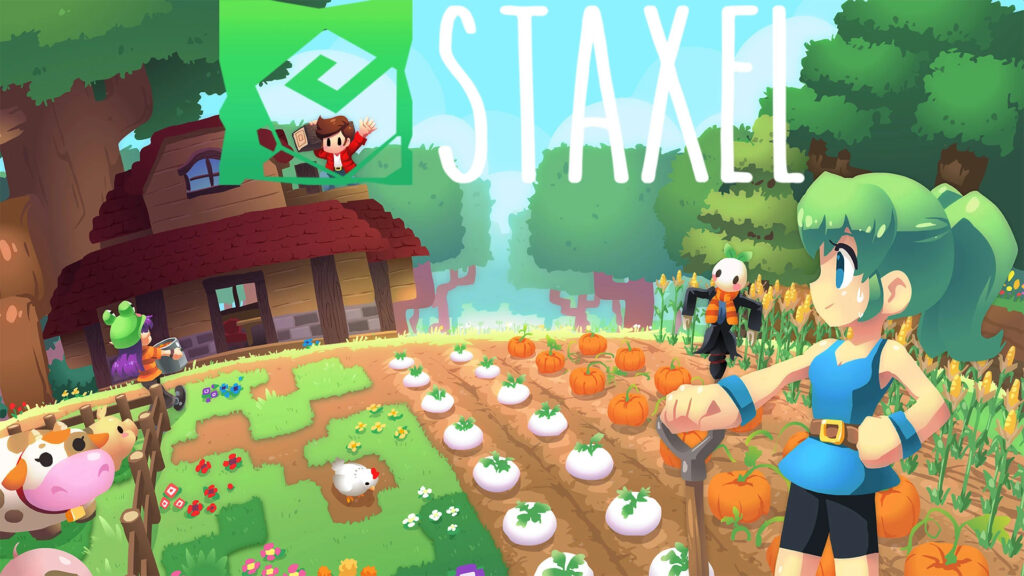 Staxel may initially appear to be a Minecraft clone with its colorful visuals. However, it offers a unique blend of blocky Minecraft style and laid-back farming reminiscent of Stardew Valley. There is no combat involved, making it a perfect game to unwind with after a long day.
Compared to other farming games, Staxel's gameplay mechanics are relatively simple and less demanding. It offers a wide range of tasks to choose from, including bug-catching, fishing, and building relationships with non-playable characters. However, it doesn't focus heavily on any one of these aspects. Staxel is best enjoyed as a multiplayer experience, allowing players to chat and socialize with friends while playing.
The Farm: Sassy Princess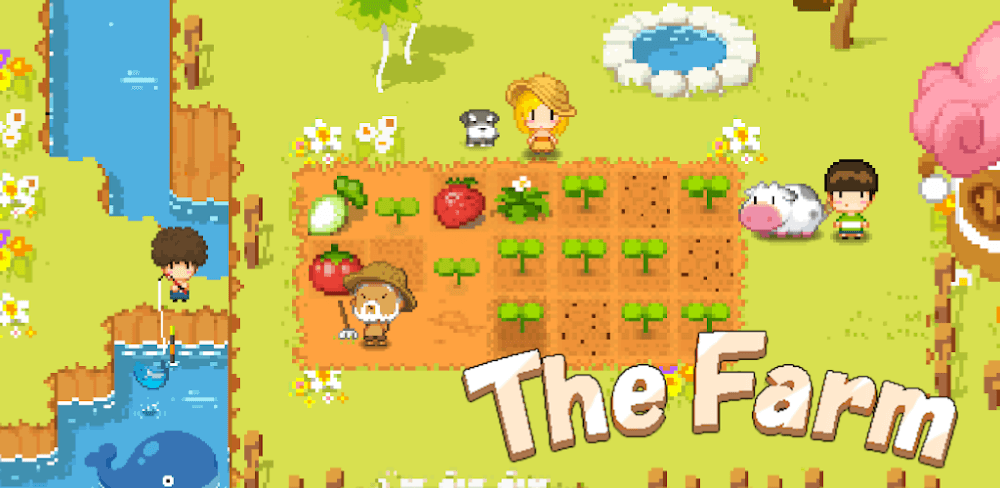 The game "The Farm: Sassy Princess" features a diverse cast of enjoyable and distinctive characters. With these characters, players can interact and establish relationships. In addition, players have the option to pursue romantic interests and create a family with up to three characters.
By fulfilling the requests of villagers and tending to the farm, players can engage in enjoyable activities in the company of their new acquaintances. The game also includes a fishing mechanic that provides a relaxing experience beloved by many fans of life-simulation games.
Doraemon Story of Seasons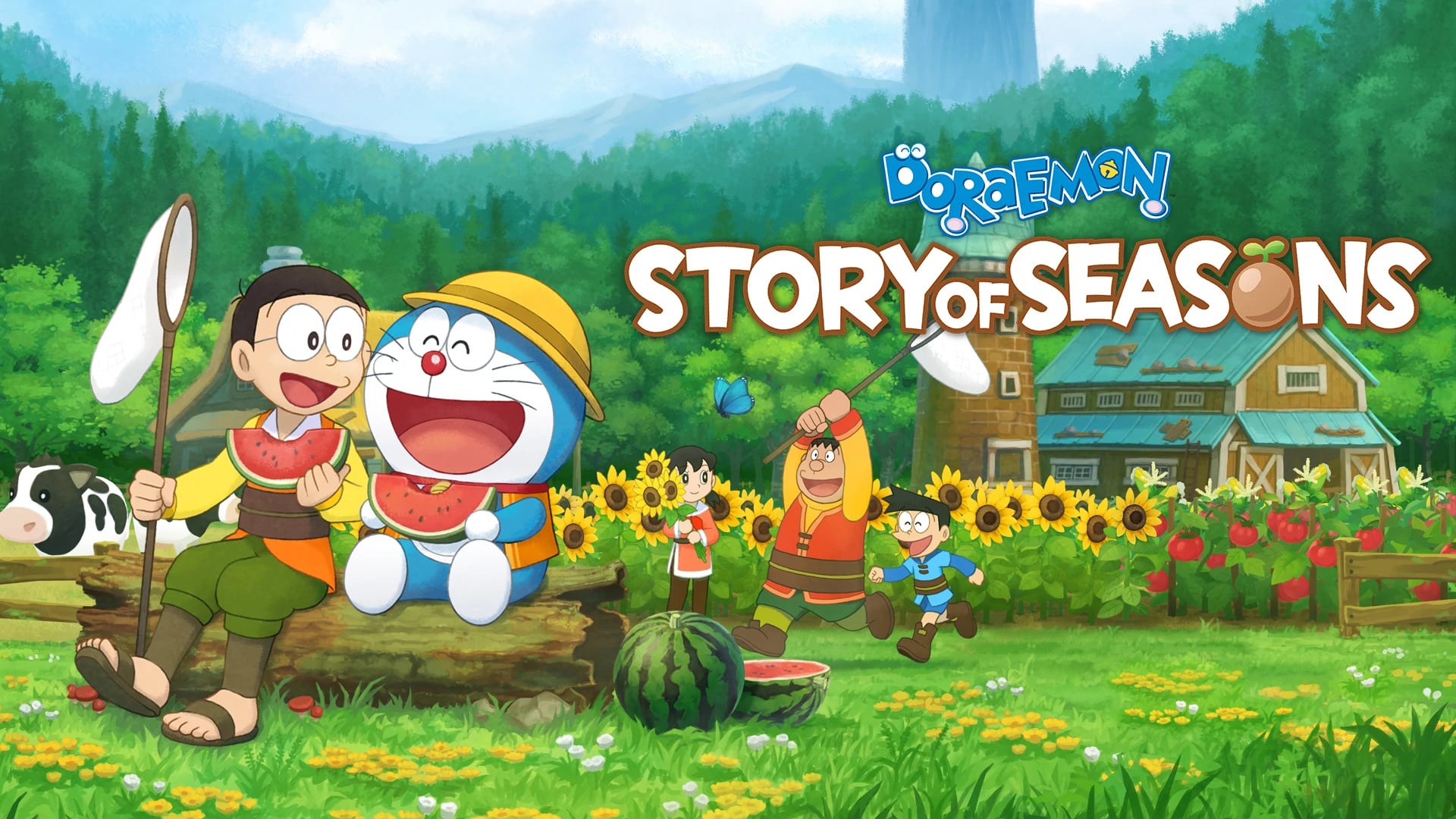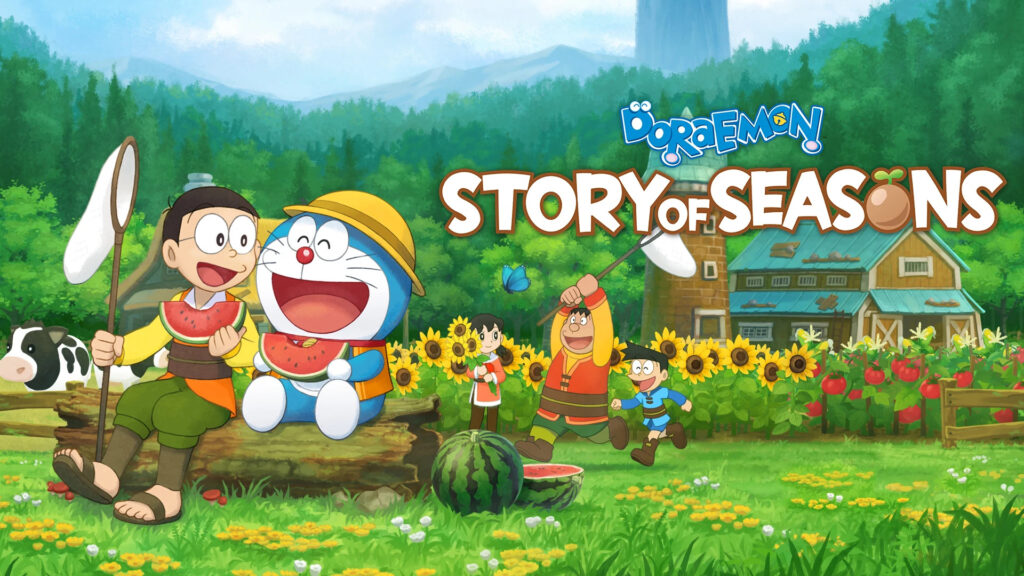 The unexpected mashup of Doraemon and Story of Seasons brings together a classic farming game series. The series had not been previously available on PC with a beloved manga character from the 1970s. Doraemon is known for its many licensed game adaptations. He now features in a beautiful watercolor-style farming game alongside Story of Seasons.
Doraemon adds a touch of Japanese culture to the farming game genre, which even other Japanese-developed games like the Harvest Moon series have moved away from in favor of more Westernized depictions of rural life. In Doraemon Story of Seasons, players can cultivate crops, raise animals, help out around the town of Natura. They can make friends with villagers, and attend local festivals. Story of Seasons is considered the "true" Harvest Moon series. This is because it had undergone a rebranding after losing the rights to the Harvest Moon name.
Rune Factory 4 Special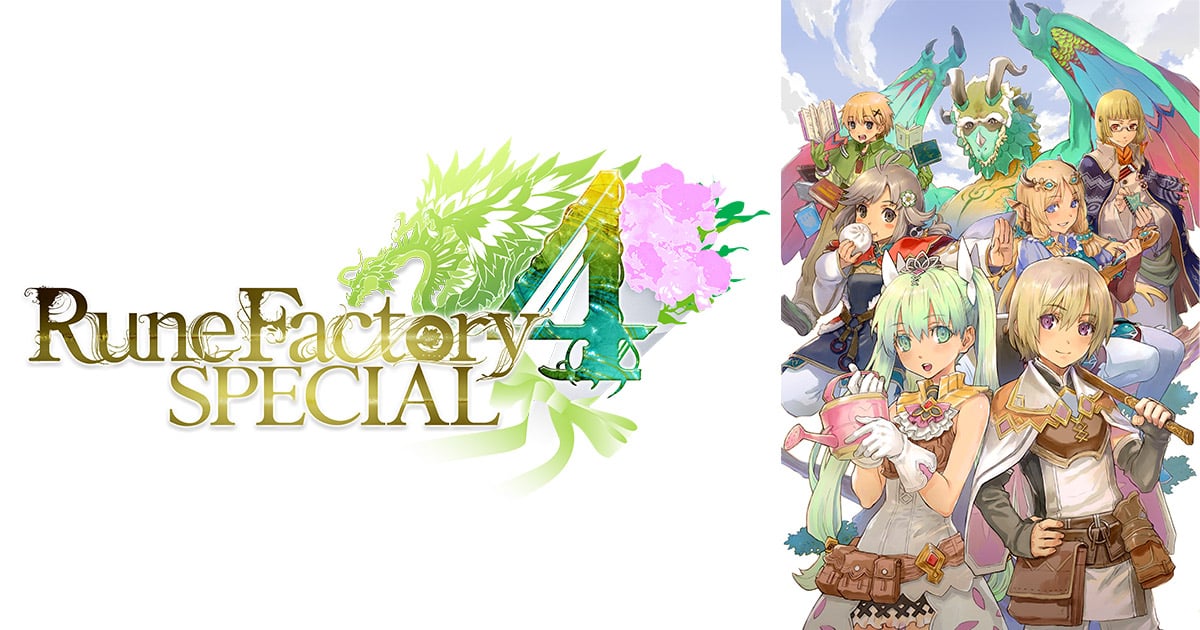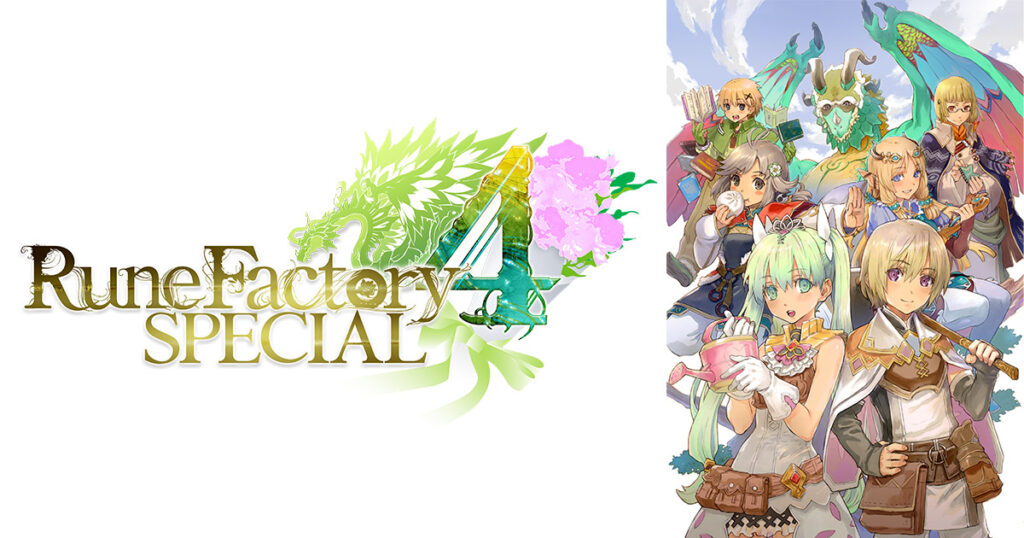 Rune Factory 4 Special is a charming farming game set in a fantasy world. In this world, farming is just one aspect of the gameplay. Players can cultivate crops and raise livestock on their own plot of land. They can also engage in a variety of other entertaining activities in this delightful world.
In addition to farming, players can form relationships and participate in town events. They can explore a variety of thrilling dungeon-crawling action RPG scenarios to gain strength. Players can cook and undertake quests. Moreover, every action taken in Rune Factory 4 Special yields experience, making the player more proficient in that particular task. If players are searching for a farming life-simulation game to enjoy for hours on end, Rune Factory 4 Special may be the perfect choice for you.
Grow: Song of the Evertree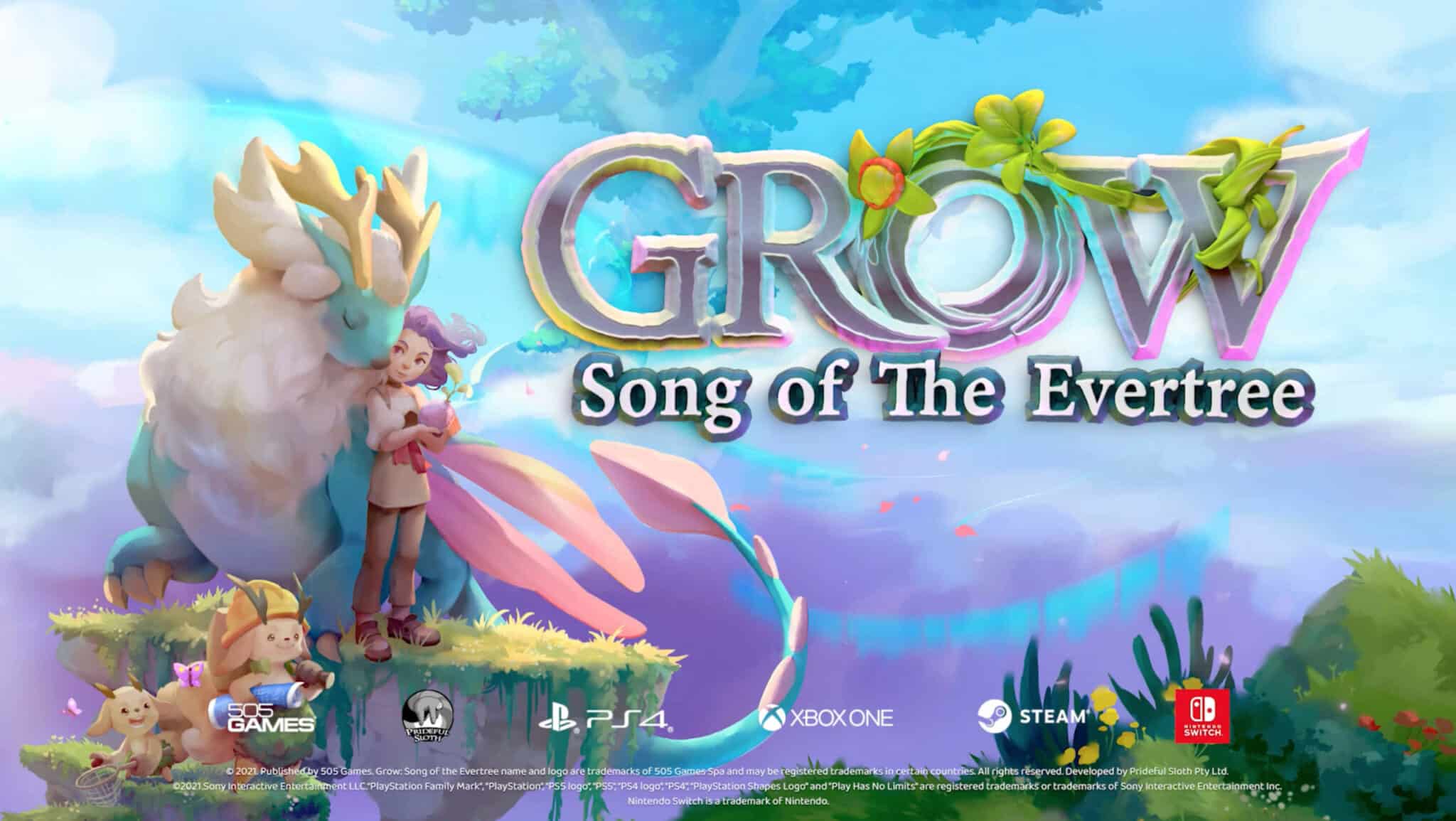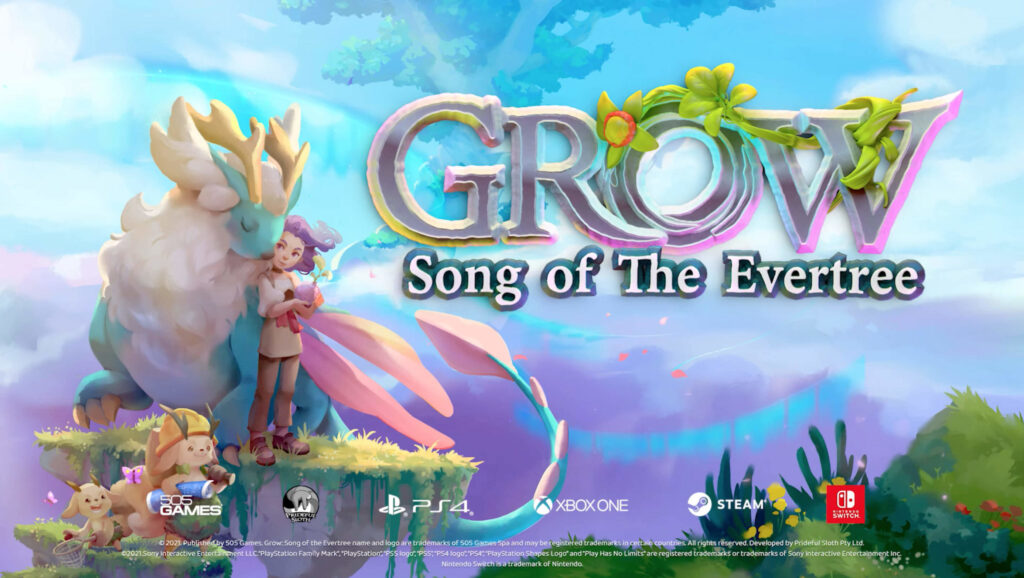 Released in December 2021, Grow: Song of the Evertree is a fresh addition to the list of farming games. Similar to Yonder: The Cloud Catcher Chronicles, the game focuses on freeform exploration. It boasts captivating storytelling, and immersing players in a visually stunning and vibrant fantasy world.
In Grow: Song of the Evertree, players assume the role of one of the few remaining Everheart Alchemists. This character can be fully customized. The game provides an array of farming activities while players work to revive the Evertree. By planting a special biome seed, players can rejuvenate barren land and cultivate crops once again. To add to the excitement, players can construct new villages and attract new inhabitants to the Evertree region.
Slime Rancher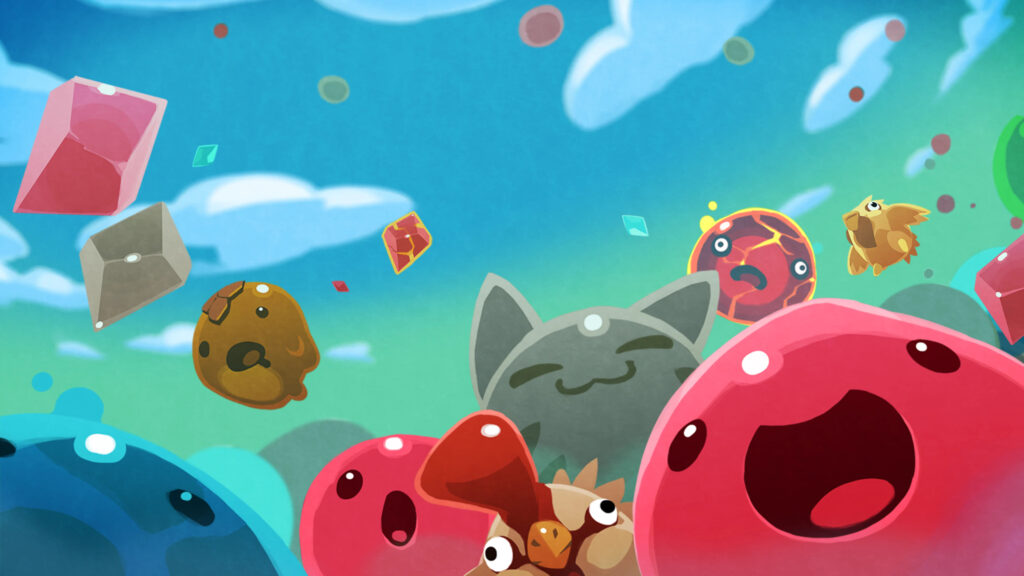 Slime Rancher is an eccentric and exceptional game set on a remote planet where players take on the role of Beatrix LaBeau, a rancher who moves to the planet to start a new life on a ranch.
In the game, players capture, breed, and nurture a range of creatures called Slimes. They do this while also cultivating crops, developing the ranch, and earning revenue by selling Plorts. Plorts are basically Slime excrement harvested from the Slimes. Additionally, there are hidden secrets to uncover and the danger of Tarr Slimes to confront.
Yonder: The Cloud Catcher Chronicles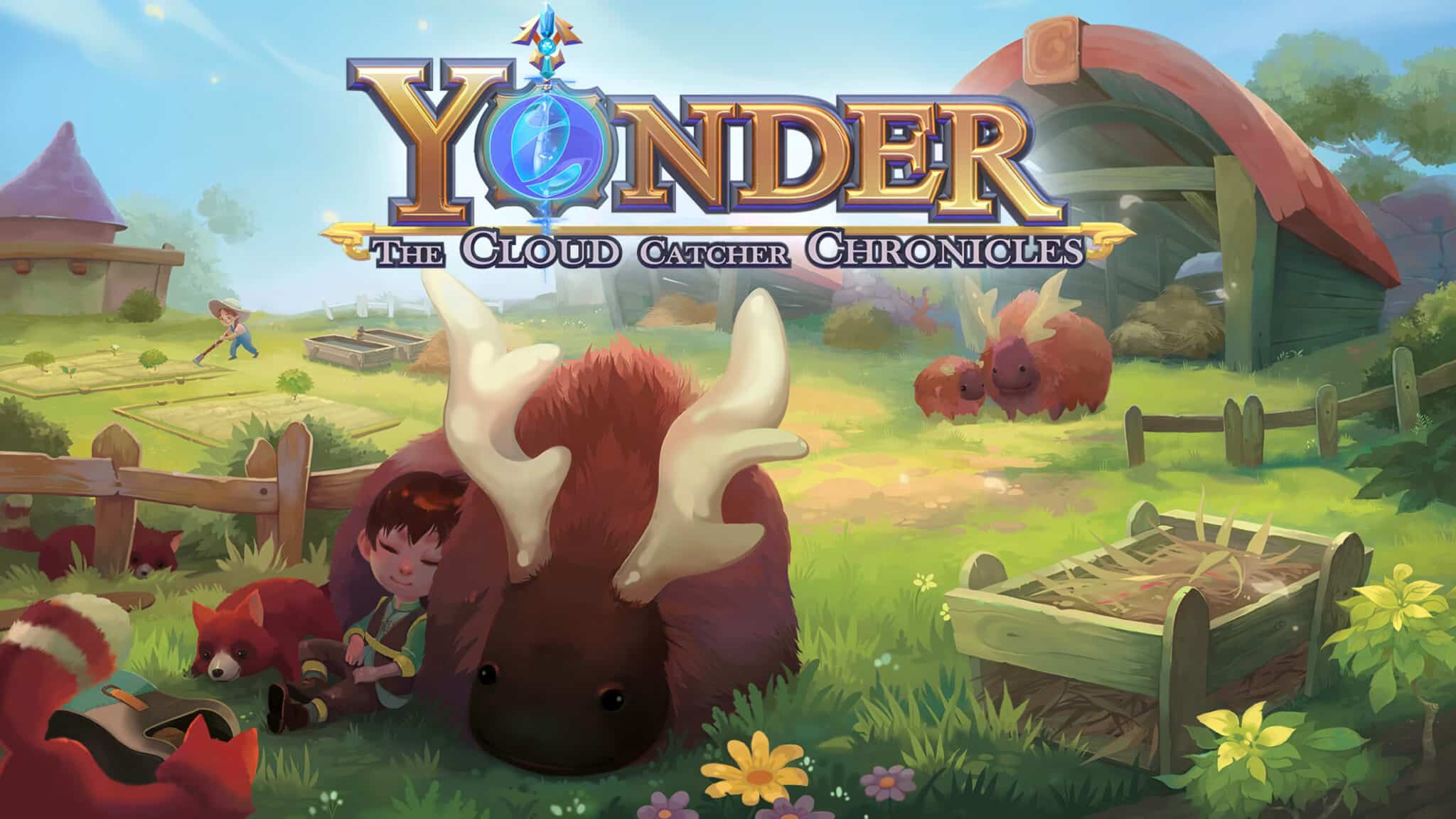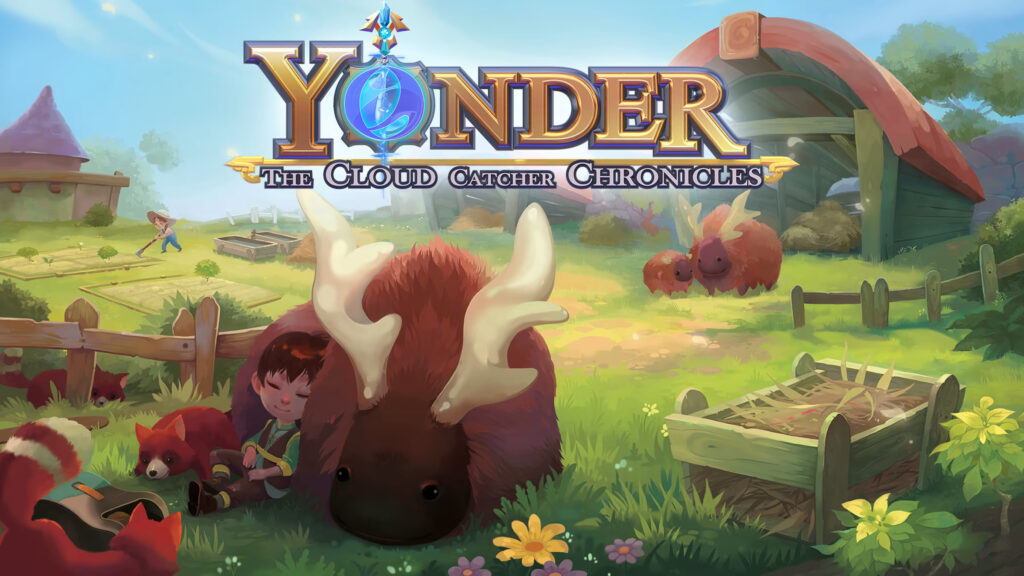 Although Yonder: The Cloud Catcher Chronicles is primarily an open-world adventure game, it also incorporates impressive farming-simulation features. Players have the opportunity to construct diverse farms in different biomes, pursue various crafting skills, engage in fishing, and more.
The game provides an extensive range of activities, yet it allows players to proceed at their own pace. Alongside the conventional farming elements, players can explore the vast world, locate sprites, form relationships with other characters, and accomplish missions.
In case you missed it: