Rumors continue to circulate about the highly anticipated Grand Theft Auto 6. Fans of the series have been eagerly awaiting any new information about the game. Recently, a character artist named Hossein Diba has given fans something to be excited about. This comes in the form of his stunning new concept model of the rumored GTA 6 protagonist, Lucia.
Diba's creation has been met with awe and appreciation from fans of the series. Fans have been impressed by the level of detail and realism that he has brought to the character. Using leaked information and rumors about the game's protagonist as inspiration, Diba has created an incredibly accurate and lifelike rendition of Lucia. The character model is complete with intricate facial features and realistic clothing.
Related: Rockstar Games might soon announce the release date for their highly anticipated title GTA 6
What the GTA 6 protagonist could look like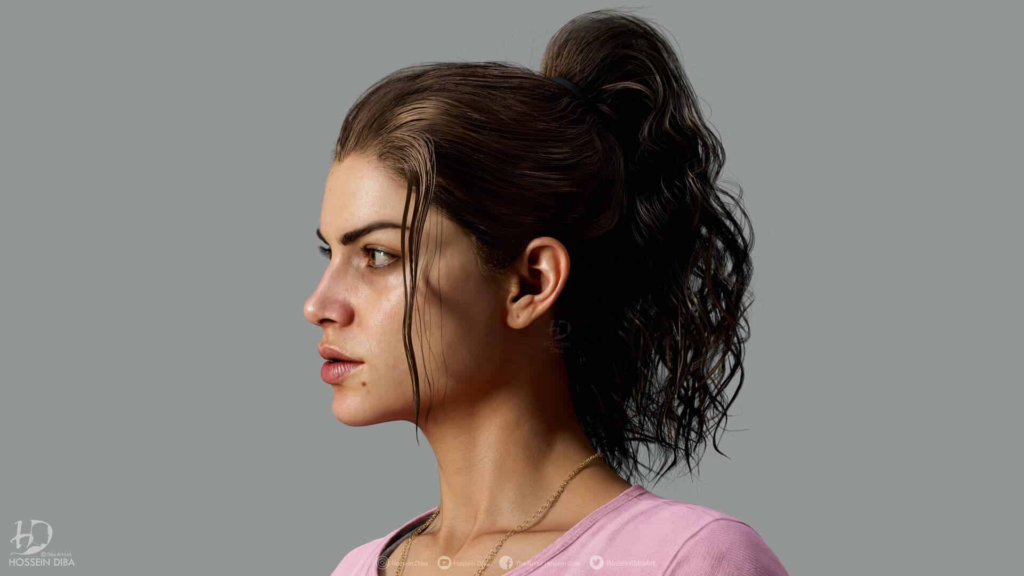 What makes Diba's work even more impressive is the fact that there is still very little information available about the game's protagonist. Despite this, he has managed to create a character that perfectly captures the essence of what fans have come to expect from the series.
In addition to his impressive work on Lucia, Diba has also created various other concept models for various characters. His work has been featured in numerous online galleries and exhibits. Over the years, Hossein Diba has gained him a large following of fans and admirers for his brilliant work in visual design.
There is still no official word from Rockstar Games about the release of Grand Theft Auto 6. The excitement and anticipation surrounding the game continue to grow. With talented artists like Hossein Diba creating stunning new concepts for the game's characters, it's clear that GTA fans have a lot to look forward to when the game is finally released.
Diba's work on the rumored GTA 6 protagonist Lucia is a testament to the passion of the gaming community. His stunning concept model has given fans a glimpse into what they can expect from the game's characters and has helped to build even more excitement for the release of Grand Theft Auto 6.
In case you missed it: