Most of the players have completed the quests and challenges given for this year's Lantern Rite. After completing the event, they might be wondering why they are yet to get the free Lisa skin in Genshin Impact. Apparently, this skin is set as the reward for another event that got released earlier today.
The event has been named 'Second Blooming' which can be accessed after reaching Adventure Rank 20 or above. The event comprises of a few challenges that need to be completed for claiming the skin, Prior to the challenge, players can also complete the pre-quest that provides 20 primogems.
The pre-quest shows Lisa in her new outfit, but players can skip the quest and start the event directly as per their suitability. Another important thing to note here is that, completing all the challenges under this event is mandatory as players cannot obtain the Lisa skin Genshin Impact for free, once the event is concluded.
Related: Genshin Impact 3.5 banners, new weapons, events, and more as per leaks
Genshin Impact Second Blooming Event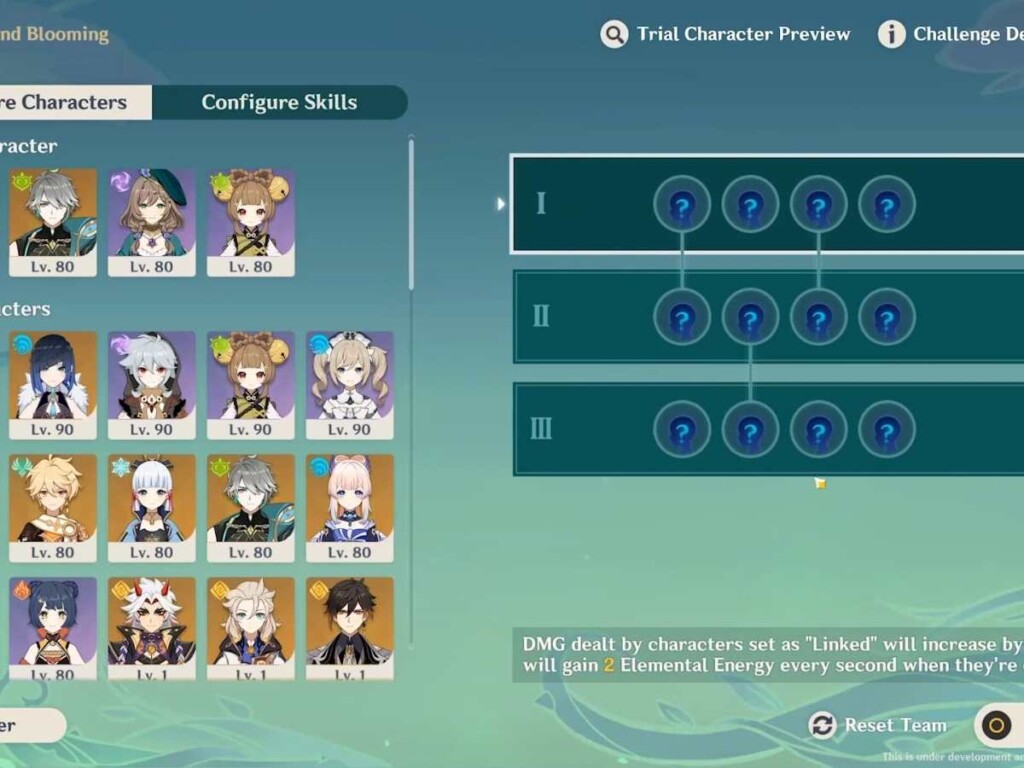 Once players open the event section, they can observe that Lisa's skin requires earning 10K points in the challenge. Each of these challenges will unlock eventually but players should not worry as HoYoverse has given almost two weeks to complete all of the challenges.
To begin with, players should head to the event details option and start the first challenge. They need to obtain at least 8K points for obtaining 80 primogems as today's reward. Other items such as Mora will also be provided.
This challenge requires players to defeat enemies during a given period of time. As each enemy will possess different element, players should be ready with all of their characters. The difficulty level of the challenge can also be set before they choose the trial characters. Here are the trial characters for this event-
Al-Haitham
Nahida
Lisa
Yaoyao
Genshin Impact players can also choose some special skills apart from the elemental abilities, so that they can get some kind of assistance while defeating the formidable enemies. Once all of the three rounds are complete, players can check their score. If the score is above 10K, they can claim the free Lisa skin in Genshin Impact today only.
Apart from Lisa's skin, the Second Blooming event provides 420 free primogems. Players should not miss their chance to claim the freebies as Hu Tao and Yelan will soon enter the 3.4 update with their rerun banners.
In case you missed it!