Starfield New Game Plus puts a whole new twist on the concept. Many games in the past have had a new game plus or an equivalent of the concept. However, Starfield is the first Bethesda game to do so. And in typical Bethesda fashion, they have done it differently from anybody else. It is integrated into the campaign itself and is extremely well done.
New Game Plus, in most games, is just a repeat of the campaign. In the Plus version of most games, you face tougher enemies and maybe some new items. However, the experience remains mostly the same. Starfield does this differently. This has resulted in one of the most unique and interesting New Game Plus modes.
You are able to play the New Game Plus mode after completing the final mission, Revelations. Once you go to Unity to see the endings, you will be faced with a choice. You can simply walk away from Unity and continue to explore the main universe. However, if you walk towards the light in unity, you will be reincarnated as Starborn. After this, you can play the game from the beginning or play an abridged version of the story lasting about 90 minutes.
After being reborn as Starborn, you will see a dialogue appear on your screen beginning with the words, "Starborn. That is what you have become. A being who has touched the infinite. Your story is over, but will begin anew in this universe and countless others. You remember all you have learned. Your possessions and everyone you know have been left behind. Explore this new universe and all it offers. And, perhaps, take another trip… Through the Unity "
Keep Exploring: "Ninjas chopping onions again" – Fans get emotional as Bethesda honours a player suffering from Lung cancer after revealing he won't be able to enjoy Starfield
What do you get in Starfield New Game Plus?
Certain aspects of the game will follow through with you to new game plus, and certain that you will lose out on. You also get some cool new features that you won't normally have in your first playthrough. Firstly, you get to pilot your very own Starborn Guardian II ship. You also get the Starborn Spacesuit Astra, a full outfit comprising armor, helmet, and jetpack. There are also minor alterations in the story and dialogue referring to your new Starborn character.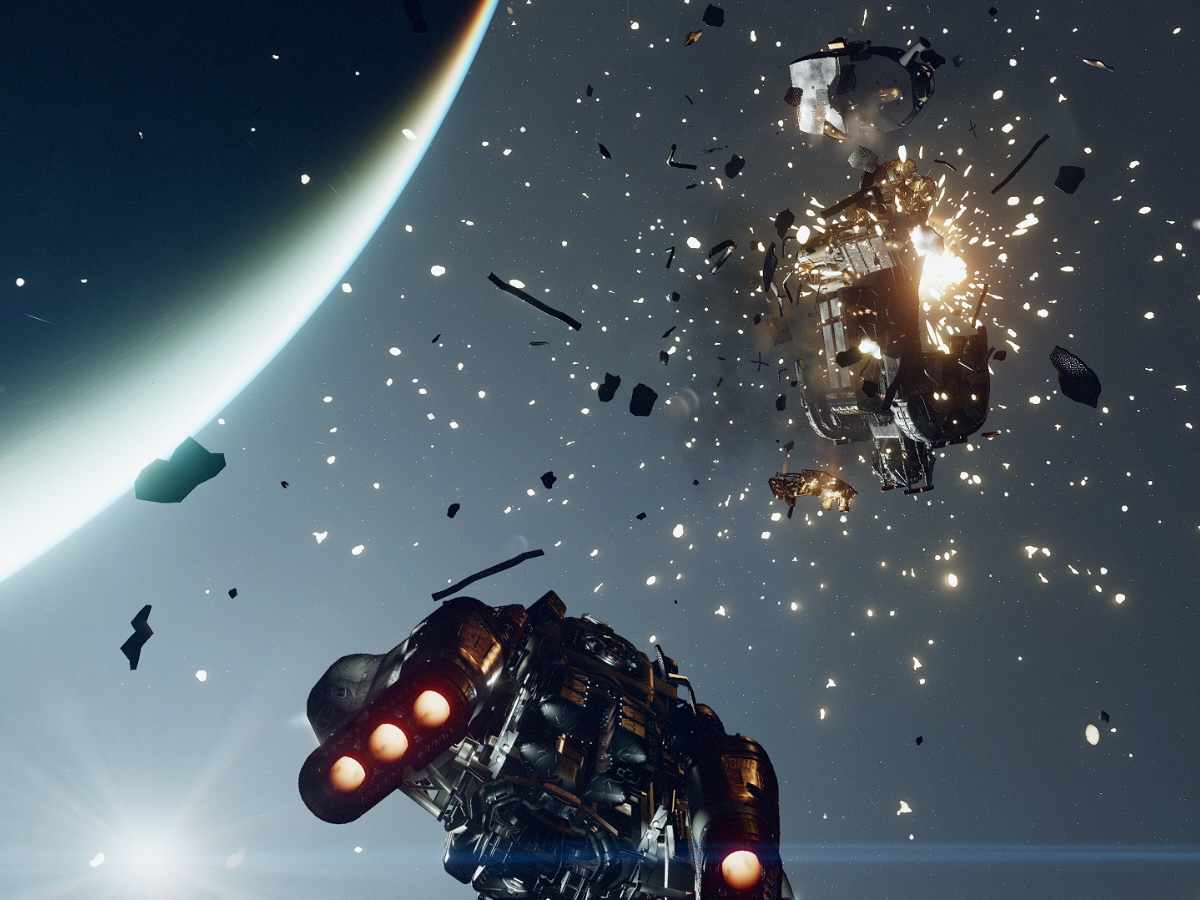 Almost every item obtained during your first playthrough will be gone. This includes weapons, spacesuits, crafting materials, digipicks. You also lose relationships, quest progress, and outposts. Kiss your credits and any other accumulated resources goodbye as well. You keep all traits, skills and obtained powers you unlocked in the first playthrough. The player can continue acquiring new and higher-tier skills, with most traits set in stone anyway. You also keep the Frontier, regardless of whether or not you sold it in your initial run.
The Starfield New Game Plus puts an interesting spin on the classic idea of a revamped campaign done by most games. New Game Plus adds a new twist to the game for players looking to replay the story. The new mode also gives players more to achieve in the game after completing their initial playthrough.
In case you missed it: