The Southern part of Great Sky Island is covered with snow. When Link wakes up in The Legend of Zelda: Tears of the Kingdom from its prequel, he wakes up with only little to no proper clothing. He, later on, gets a tunic Archaic outfit. But this too, shall fall short when going in snow-clad mountain areas. Players will have to deal with cold before getting some relatable clothing for the same.
With its 3D universe, The Legend of Zelda: Tears of the Kingdom is far ahead. The game's level of innovation is at par with COD's proficiency in shooting mechanics. The updated edition contains sky islands that can be seen drifting close to the horizon. The lore of the game contains a few tenuous connections to the first Legend of Zelda: Breath of the Wild game.
The game includes a sizable map and is an excellent example of an open-world game. Its great potential for discovery is one of its key and most significant characteristics. With the tools provided, you can construct and solve problems. This has caused players to use their intelligence to alter their game.
Related: The Legend Of Zelda: Tears of the Kingdom final trailer takes the internet by storm
Location for winter clothes in Tears of the Kingdom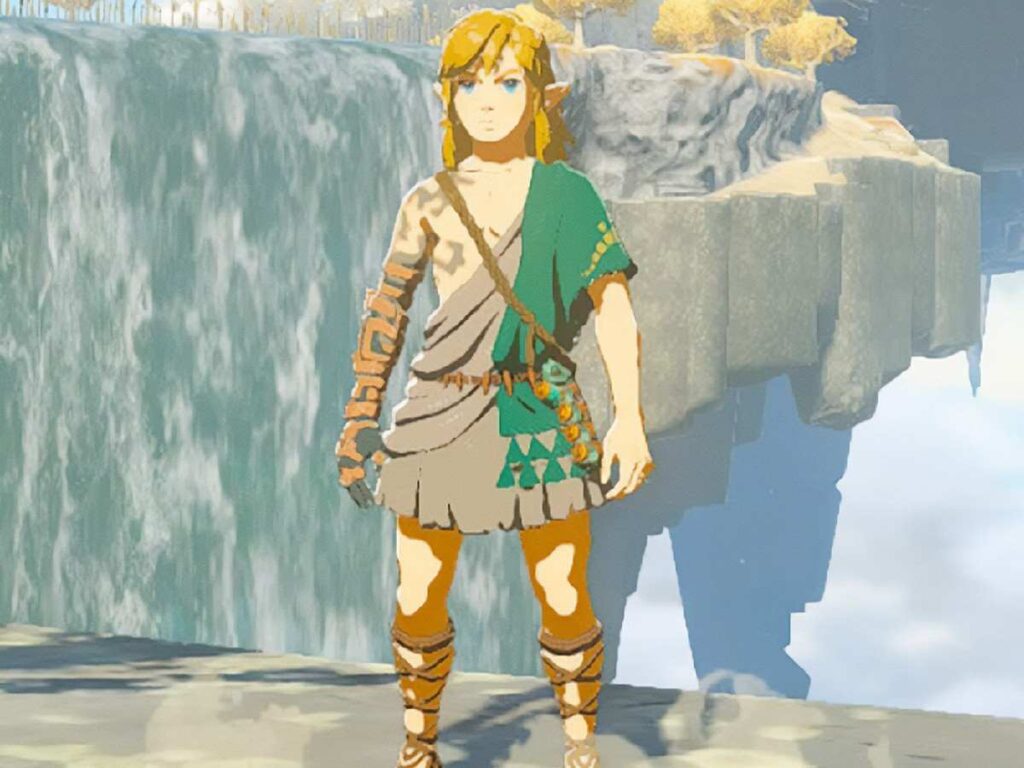 The first location players will have to look for is the third shrine. Reaching there, players will have to look for a tree with a hole carved through it. After this, players will find a chest containing the Archaic Warm Greeves inside the tree. After players equip the outfit they'll get one bar of cold resistance. This will keep Link warm for the rest of his time on Great Sky Island.
Pieces of cold-resistant outfits available in the Rito village.
As the time passes, players will find themselves in colder weather. This cold is a lot more than what the one-bar warm outfit can handle. Eventually, players will have to upgrade to a better and more durable outfit with better cold resistance. The next opportunity that players will get to upgrade their outfit will be at Rito Village which is situated in the Hedra region. In the village, there will be a store available for different kinds of cold-resistant pieces.
Snowquill Headdress
Snowquill Tunic
Snowquill Trousers
Players can use a trick to make it even better. Pairing a headdress or the tunic with Archaic Warm Greeves will max out the potential of Link's outfit. Completing the whole set is worth the time and effort of the players as this will help Link get the Unfreezable trait when all three pieces of cold-resistant clothing are equipped.
Players now have the full knowledge of getting equipped with cold-resistant clothing. Now is a good time to give it a shot in Legend of Zelda: Tears of the Kingdom.
In case you missed it: