Legend of Zelda: Tears of the Kingdom has taken the Switch players by storm with players finding their way into the new expansive world. Players can now fly around without worrying about their paragliding stamina anymore. The interesting thing is it's not through skill or control that the game has within it. This is a worked-out physics that holds true in certain few scenes when players follow certain few steps to bring things into certain sync that sets everything in motion for Link to fly without too much effort.
All that players need is a Zonai Wing from the Zonai dispenser in the inventory. It will take players some time to build enough confidence and effort to pull it off. If players have enough wings in their inventory they can fly almost forever.
Related: How to fix Hogwarts Legacy not working on Xbox One error?
How to paraglide forever with Zonai Wings?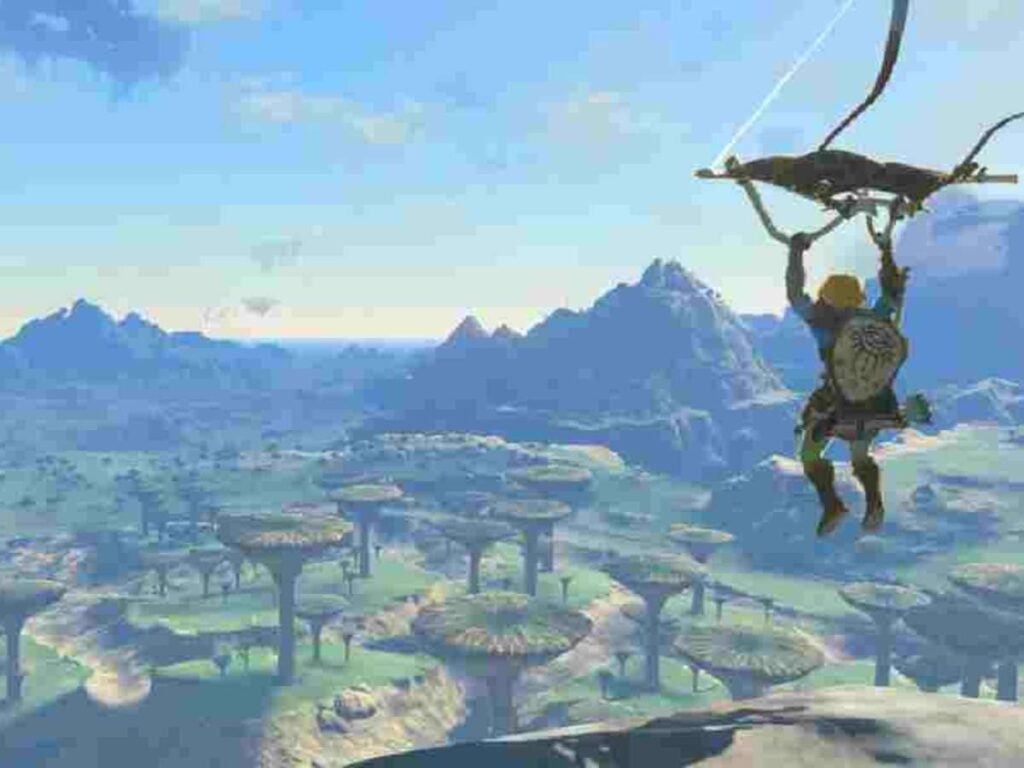 Everything appears to be rather simple: deploy a Zonai Wing while paragliding so that it spawns beneath you, release the paraglider, and relax while your energy regenerates. But if you're not careful, it might be simple to make mistakes. You must own both the paraglider and a Zonai Wing; Practice landing on the Zonai Wing with at least a quarter of your stamina left until you get the hang of it. At first, it's simple to misjudge the landing and continue to drop. Players must have some reserve endurance available in case they make a mistake because one cannot deploy a Wing while in freefall. Once players become used to it, they can do this closer to the point where their stamina runs out.
Adjusting the Zonai wing on the controller in TotK
Reduce your speed while paragliding by keeping the left stick neutral. Players won't deploy the Wing in the proper location if players push it forward to generate speed, and they'll tumble if pulled the stick back. When there are no vapor trails (the white streaks) emanating from the ends of your paraglider, it is safe to deploy the wing. You are traveling too quickly if you see these. To choose the Zonai Wing, press up on the d-pad.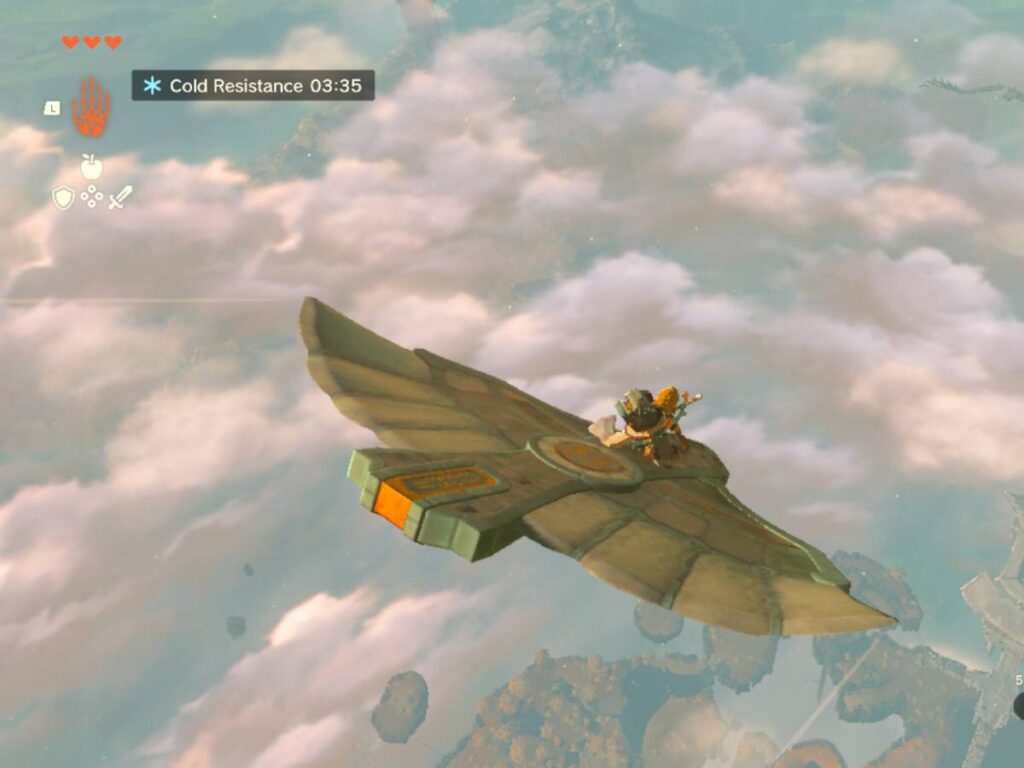 The Zonai Wing will deploy immediately before players if you're moving at the proper speed and descend to a level where you may safely land. As long as it's moving in the direction you want it to, players can take all the time they need to relax on the Wing. Jumping off the Wing can be a little risky based on their direction because players might wind up back on it. Simply leave the Zonai Wing to continue paragliding instead.
With that, the guide to fly infinitely has been completed successfully in Legend of Zelda: Tears of the Kingdom. Follow the steps to make fly-off happen in the game.
In case you missed it: