Recently, the streaming community has been really hyperactive. A lot of drama and controversy are popping up here and there. Red Pill streamers like N3on and Sneako are involving themselves in many recent dramas, and fans are getting loads of content. And the recent Pokimane Myna Cookies controversy has swept the internet in waves of dramas! Furthermore, recently, Adin Ross has stepped into the drama and blamed Pokimane for the controversy.
Myna Snacks is a new food brand that Twitch phenomenon Imane "Pokimane" announced. Furthermore, it quickly became viral on the internet. Pokimane said that Myna Snacks offers a line of little Cookies that are created with "real, non-GMO ingredients." Pokimane's entry into the Food Industry excited a lot of people, but drama was inevitable, and it happened!
Fans soon totally hounded the Twitch streamer for rebranding a cookie company as her own. And this controversy has reeled in loads and loads of streamers into this drama. Some of them are in favor of Pokimane, while some are totally anti! And Adin Ross has also shown his stance by blaming Pokimane for this cookie controversy that's going on right now!
Related: Watch: Rapper Tory Lanez sends a special message to Adin Ross from prison
Adin Ross bashes Pokimane and blames her for the Myna Cookies Controversy
Adin Ross, a Kick streamer, has commented on the cookie controversy involving well-known gamer and streamer Pokimane. Pokimane has gained notoriety lately for her reply to a fan who expressed dissatisfaction with the cost of her new cookie line. In the widely shared video, fans saw Pokimane calling the viewer "broke." This really fanned the flames of controversy and made this issue graver than it already was.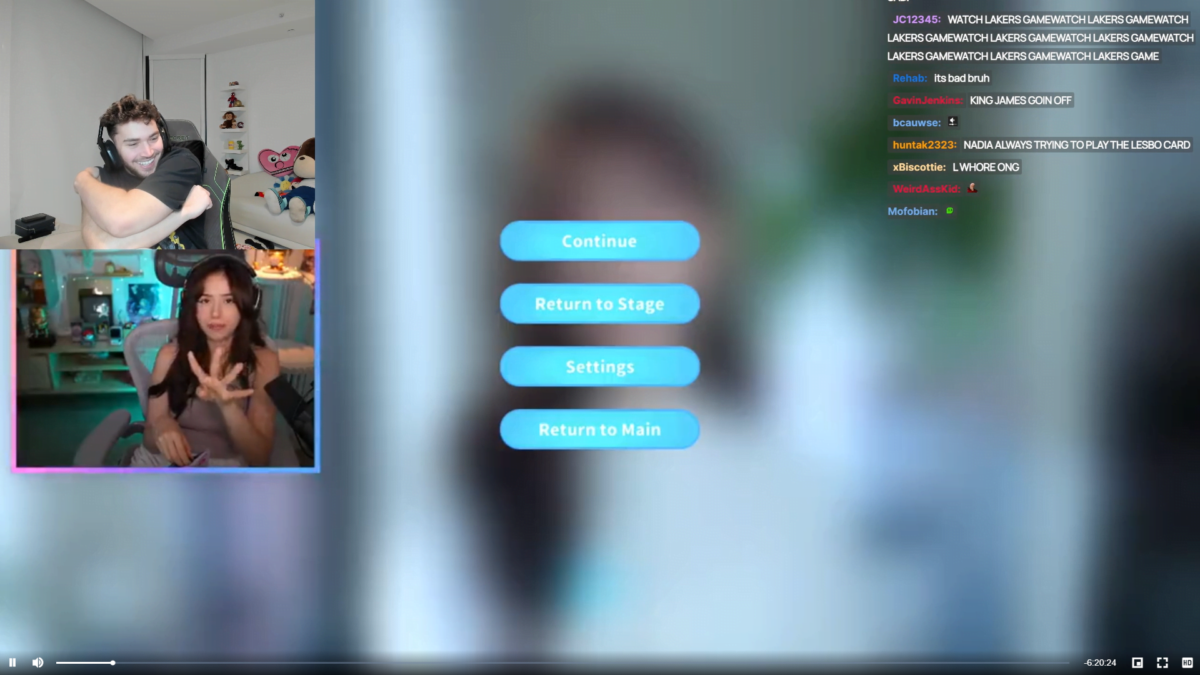 This happened right at the start of Adin's recent Kick livestream. Furthermore, Adin Ross reviewed the clip of Pokimane calling people questioning her cookies "broke" and went off on Pokimane and even blamed the Twitch streamer for this entire cookie controversy going on!
The comments made by Adin was really harsh. The Kick streamer, Adin, said,
"So this backlash that she's getting is 100% her fault. I would never get backlash for this. I swear to God. Y'all would not give a flying f*ck. It's your fault for setting up a l*btard community who cancels everything you do."
This entire Myna Cookie controversy has spiraled out of control and has involved many famous streamers like Nadia and HasanAbi, speaking in favor of Pokimane while streamers like Sneako, xQc, and Adin Ross are in total opposition! This drama has just unfolded, and will take time to settle down! Pokimane has yet to give a response to Adin's comments, and a bigger drama may soon brew between the two!
In case you missed it: