Adin Ross, being one of the few Twitch streamers to have a regular interaction with controversial internet personality Andrew Tate, was quick to react following the former kickboxer's arrest in Romania along with his brother and two other Romanian citizens.
The 22-year-old streamer was clearly unhappy with the detention as he took to Twitter to express his disappointment and urged the concerned members to free him as soon as possible. In addition to that, he called out 'sleepy' Joe Biden, the current President of United States and went on to say that the former President 'clears' him on this.
The tweet stated, "Joe Biden please go ahead and pardon Andrew tate." Adin Ross claimed that if it was Donald Trump, the former president, he would have already taken steps to ensure that justice is given to the internet personality. "unfortunately trump clears you sleepy joe", Adin took a dig at Joe Biden while concluding his tweet.
Initially, the streamer was at a loss of words when he heard the news of the controversial kickboxer getting arrested but eventually, he decided to ask pardon from Joe Biden. Hours later when Andrew Tate came back on Twitter following his detention, the streamer asked him to give a call, that raised several eyebrows.
Related: xQc is blown away by Kai Cenat's Iron Man mask as he calls him while streaming
Ludwig, HasanAbi and others provide their take on Andrew Tate's arrest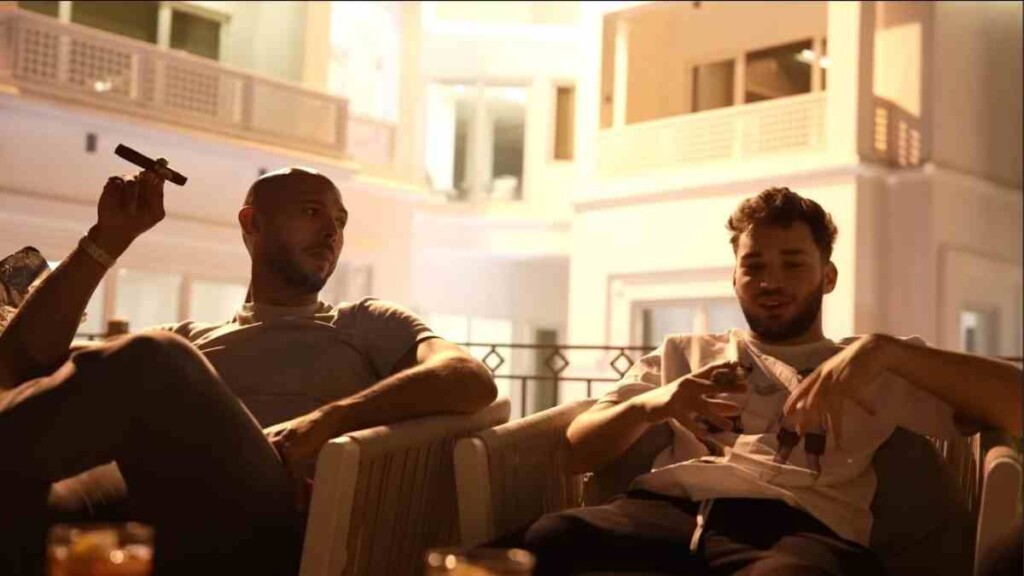 After spending the peak of his kickboxing career inside the ring, Andrew Tate turned into an internet personality who gained instant recognition due to his views on the society as well as women. His misogynistic attitude and accusations of trafficking women led to a cancel culture against him, as many US-based streamers started calling him out for his controversial behavior.
Quite contrary to the response given by Adin Ross, Ludwig was elated to know about his arrest as he retweeted a post where it was mentioned that a pizza box had led the police to track down the kickboxer's location in Romania. While this has not been confirmed by the police, the YouTuber has already termed it as the 'best thing from Twitter' this year.
Hasan 'HasanAbi' Piker also took a dig at Tate by referring to his recent feud with climate activist Greta Thunberg. The most watched Twitch streamer from US claimed, "everytime this dude goes against someone who pushes back even slightly, he ends up making an absolute fool of himself " , continuing the tweet, he stated that the kickboxer is also witnessing the repercussions now.
Also Read: xQc, HasanAbi and other Twitch streamers find their names in a lawsuit against Yuga Labs
Twitterati responds to Adin Ross' request
Adin Ross' community were expecting him to react on this situation as he is the only streamer who invited Andrew Tate on his livestream, following his ban from every social media giant.
The streamer's community pointed out that he cannot ask Joe Biden to pardon him as he was the President of United States, and Andrew Tate was arrested in Romania, a European country.
Also Read: "People are greedy", Ludwig provides his take on the recent cryptocurrency scam involving Logan Paul