As Andrew Tate remains in police custody, one of his most famous associates, Adin Ross, recently went live on Twitch with Brian Michael Hinds also known as the "Bottom G". The Twitch streamer muted himself as the "Bottom G" danced live on his stream.
Brian Michael Hinds or the "Bottom G" is a Musical artist who gained popularity on TikTok for his dances while impersonating Andrew Tate. Adin Ross went live with the internet personality on Twitch. Adin Ross' recent obsession with Andrew Tate has brought about massive change to the streamer's personality.
Brian Michael Hinds or the "Bottom G" explained to Adin Ross on how he gained popularity online and his experience in ballroom dancing. The two discussed their evolution to eventually become the "Top G" as they had been labeled "Bottom G" by fans.
Related: Adin Ross net worth 2023: How rich is the Twitch streamer?
Adin Ross and Andrew Tate impersonator talk about the Top G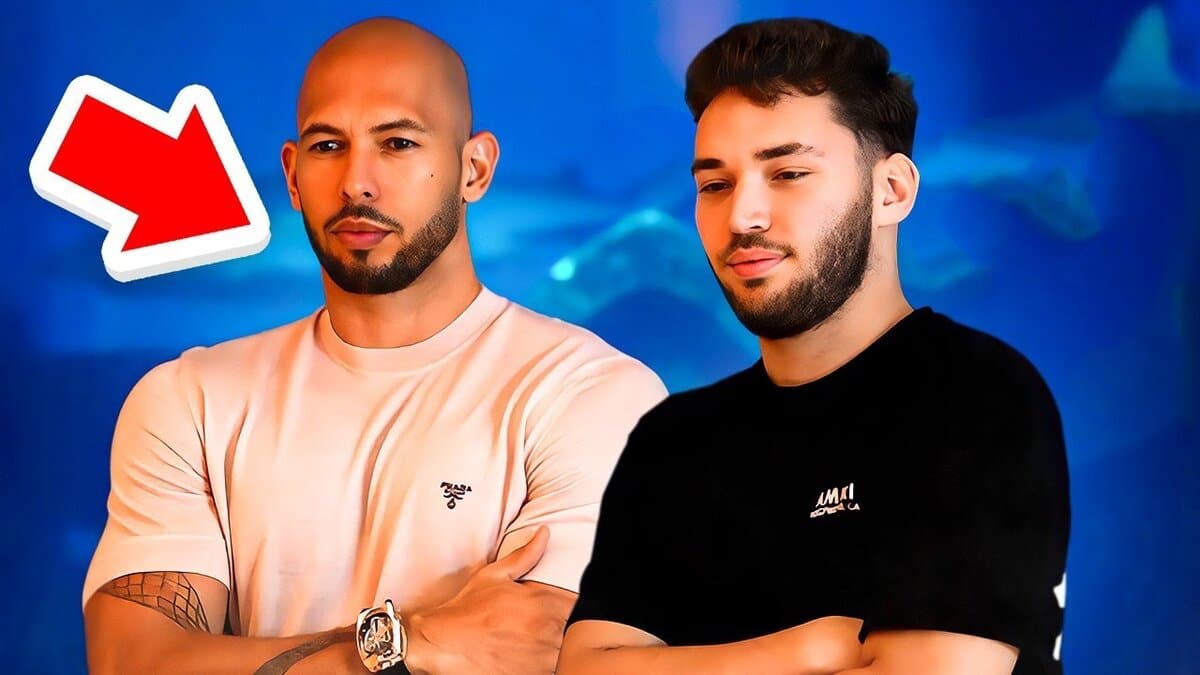 Both the internet personalities shared their experience and how Andrew Tate has inspired them to work out more. They also talked about love, motivation, and positivity heading into 2023.
Viewers on the stream could not stop laughing at the dance by the impersonator. The chat also called the streamer out for capping when he said that he has been celibate in 2023 and has not consumed alcohol or done anything that might be considered "Haram".
You're gonna see a lot of change from me from here on out. I'll tell ya. pic.twitter.com/TayNlwbINU

— adin (@adinross) December 15, 2022
Starting of 202023 right 😎 👨‍🦲 pic.twitter.com/5DoDm5rErO

— adin (@adinross) January 2, 2023
Adin Ross has tried to explain to his fans and friends on stream about the positive influence that Andrew Tate has had on the Twitch streamer. Ever since the arrest of Andrew Tate and his brother Tristan Tate in Romania, Adin Ross has tried to be supportive online and even tried to visit the brothers in jail but unfortunately, did not succeed in doing so.
I've just filled in my visitation form.

Besides my lawyer, I'm allowed 5 visitors,

4 are family members and the 5th is @adinross

— Andrew Tate (@Cobratate) January 18, 2023
Andrew Tate has recently been complaining about the living arrangements in Romanian jails. Ross is managing to keep the "Top G" relevant on social media with his new persona. A lot of content creators and Twitch streamers have been collaborating with impersonators, for example, IShowSpeed went live with the fake Cristiano Ronaldo last month. Adin Ross continues to talk about the positive influence that Andrew Tate has had on him and guaranteed that he will level up from the "Bottom G" to the "Top G" status.
In case you missed it!