Grand Theft Auto Online offers almost 20 different businesses to take on. Running these businesses and doing all the missions tied to them are the best ways to earn millions of dollars in the game. Among all these businesses, Motorcycle club businesses is a great way to earn money passively.
Starting a Motorcycle Club business is one option for amateurs who want to start making money as soon as possible. Players need to buy a clubhouse in order to start an MC business and register themselves as the MC President. The motorcycle club offers 5 different businesses. These are:
Document Forgery Office
Weed Farm
Counterfeit Cash Factory
Methamphetamine Lab
Cocaine Lockup
You also make about $25,000 dollars from bar resupply in the motorcycle clubhouse.
Knowing what businesses have the best return on investment is crucial in both real life and GTA Online. So, here is a ranking of all the MC businesses so that you can allocate your funds and time to these businesses accordingly.
Related: How to become a CEO in GTA Online?
Ranking all MC businesses in GTA Online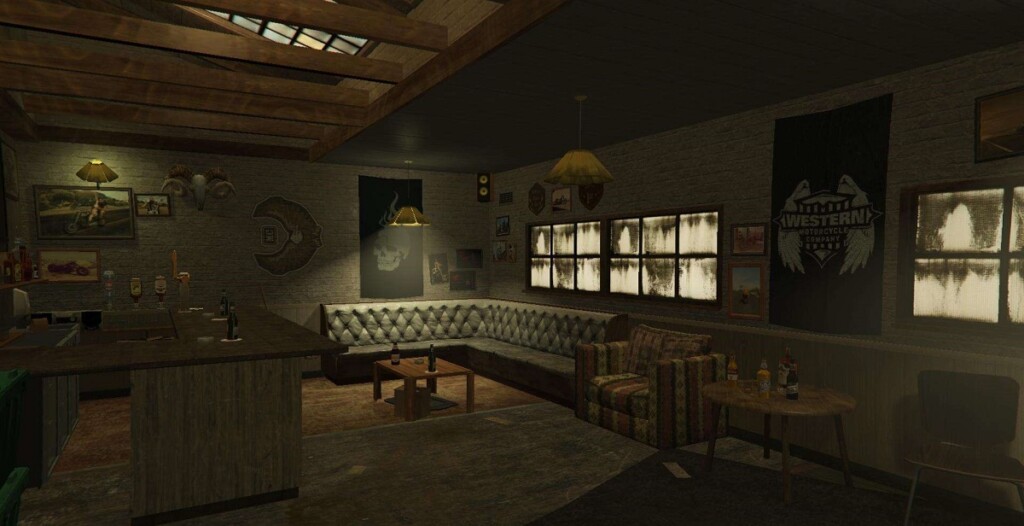 5. Document Forgery
Document Forgery is the least profitable MC business. The cheapest Document forgery business costs $650,00. All the upgrades cost about $1 million. It will make about $38,000 to 48,000 per hour if you have invested in all of the upgrades. And without upgrades, it will only give you about $16,000 per hour. So it is pretty evident that it's the worst among all the MC businesses.
4. Weed Farm
If players are willing to work hard enough, the weed farm is a fun way to make some money. Millions of dollars in sales can be made during the course of the game if players team up with their friends and prepare properly. First, you need to buy a weed farm which will cost you a minimum of $715,000 ad all upgrades will cost you $1,576,000. A fully upgraded weed business will give you $41,000 per hour. If you don't buy upgrades, it will only make $20,000 per hour.
3. Counterfeit Cash Factory
Running Counterfeit Cash Factory is a better option to make money in GTA Online. You have to bring supplies to the factory and workers will convert these supplies to counterfeit cash. The cheapest factory costs $845,000. But you can also get this for free from the Criminal Enterprise pack in GTA Online. All the staff upgrades, security upgrades, and equipment upgrades in total cost $1,609,000. A fully upgraded counterfeit cash factory will raise $48,000 per hour. Without any upgrade, it will make only $22,000 per hour.
2. Meth Lab
Well, Breaking Bad fans must be familiar with it. One of the most profitable industries in GTA Online is the meth lab MC business. It will passively pay players $51,000 per hour as long as they can put their morals aside, are willing to fully upgrade this enterprise to the absolute maximum, and sell a lot of crystal meth. It costs you around $3 million to set up and fully upgrade a meth lab. If you don't purchase any upgrade then it will only make $21,000 per hour.
1. Cocaine Lockup
The Cocaine Lockup is unquestionably the most lucrative MC Business available to GTA Online players. It is also considered as the best passive way to make money in GTA Online. You can buy the cheapest cocain lockup for $975,00. Players won't constantly need to hustle. The process appears to run largely on its own. They just simply need to refill the stock every few hours. All upgrades cost $1,895,000. This sounds like a lot of money but it will be worth all of it. Coke lockup when fully upgrade makes $74,000 per hour.
In case you missed it!