There are several guns in Call of Duty Modern Warfare 2 and most of these guns are really good. Amongst all the guns, there is one gun which the community has taken a special liking to: the Lachmann Sub, aka the MP5. It is undoubtedly in the top three guns of COD MW2. With its fast firing rate and high shooting accuracy it becomes unstoppable.
Even the stock MP5 is great and still one of the best guns, but when it is paired with the right adjustments then this submachine gun becomes a beast. Lachmann sub is perfect for close and mid-range combats. Since most of the players tend to get involved in closer combats this is the best gun. The trick to winning close combats is to have good mobility and a fast firing rate and both of which are there in the Lachmann sub.
Using the new and improved gunsmith system is a must because if the players get the right adjustments this gum will have no recoil. This Loadout guild will help players create the perfect close-combat sub-machine gun
Related: Call of Duty Warzone 2 MCPR 300: Best loadouts, attachments and more
Best Attachments and tuning for the No Recoil Lachmann Sub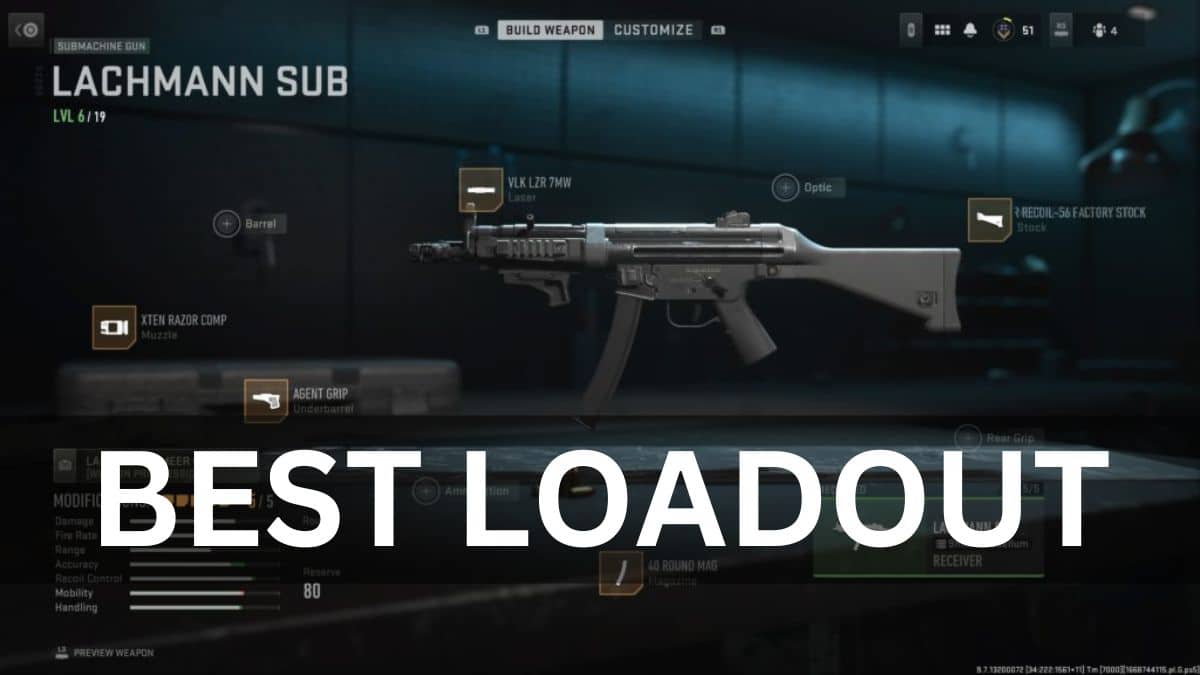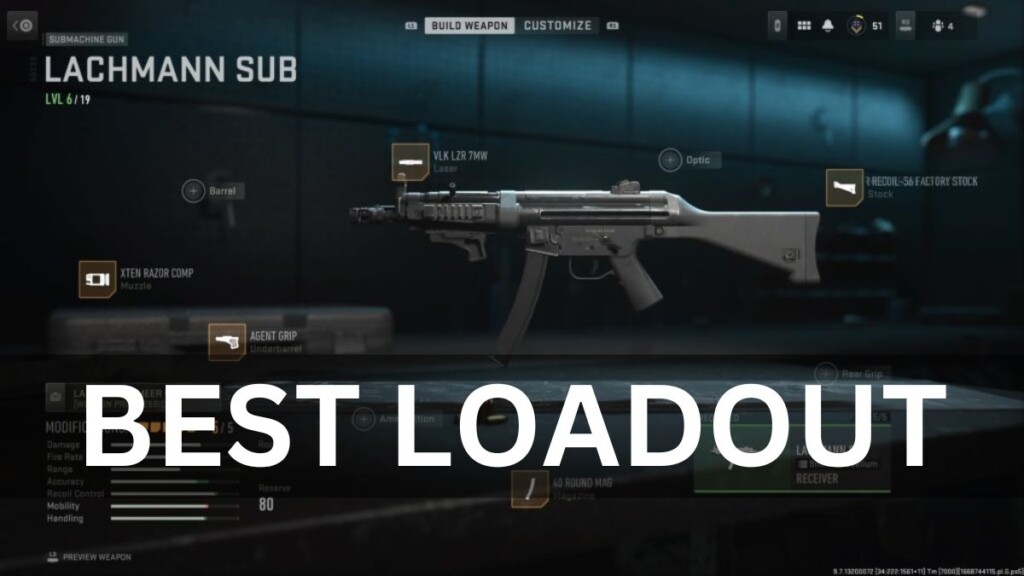 This custom build for the most favourite Lachmann sub will make it a no-recoil sub-machine gun. Using this players can definitely get some easy nukes in the Call of Duty Modern Warfare 2 multiplayer matches.
Muzzle: XTEN Razor Comp or XTEN RR-40
Laser: 1MW Quick Fire Laser or VLK LZR 7MW
Stock: FT Mobile Stock
Underbarrel: Schlager Tango or FTAC TIGER GRIP
Rear Grip: Lachmann TCG-10
Magazine: 40-Round Drum
Optics: Cronen Mini Red Dot
Barrel: FTAC M-Sub 12″
These adjustments and their tuning will create the fastest-killing Lachmann sub. The ADS speed is great and the accuracy is high along with the fast firing rate. The recoil alone is minimised by the underbarrel and the stock. Once this gun is at the max level which is level 19 then players can also tune the gun attachments. Once active try to tune these attachments to have maximum recoil stability and aim accuracy.
Call of Duty Modern Warfare 2 players are loving this Lachmann sub build as this loadout is ideal for the majority of the players. It has 50 rounds of ammunition and the firing rate is very quick players will easily be able to take down three players in one spray. Make these changes to your Lachmann Sub and see the difference.
In case you missed it!