Fans should gear up to catch the action live for the first season of Battlegrounds Mobile Pro Series as the group division for the qualified teams of the previous BGMI tournament have been announced. We are expected to see some top notch performances from the underdogs as well as amateur teams as the first season kicks off from tomorrow.
The competition level of the current BGMI eSports scenario is quite high as fans got to witness a rare sight that most of the fan-favorite teams were not able to qualify for BMPS Season 1. As a consequence, the upcoming tournament is going to be quite unique.
Read More: BGMI x Baby Shark collaboration to provide players with exclusive in-game items, rewards and more
BMPS Season 1: Group division of BGMI teams
The first season of Battlegrounds Mobile India Series consists of a whopping prize pool of 2 Crores INR. The tournament is going to begin with the 24 qualified teams from the fourth round of Battlegrounds Mobile Open Challenge (BMOC) 2022. As announced officially, these teams have been seeded to 3 different groups consisting of 8 teams.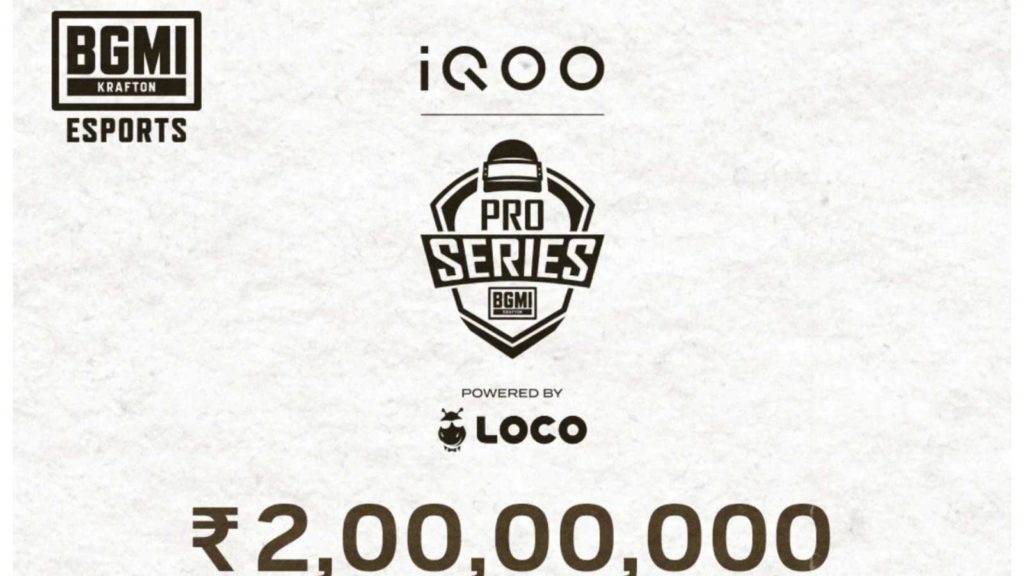 GROUP A
Global Esports
Enigma Gaming
WSF Esports
Team INS
Hydra Official
AUTOBOTZ Official
Retribution RTR
GOG Esports
GROUP B
OR Esports
Big Brother Esports
Initiative Academy
Walkouts
BLIND Esports
Nigma Galaxy
ACBC Esports
Marcos Gaming
GROUP C
S8UL Esports
Team XO
Kinetic Esports
R Esports
UP50 Esports
Hyderabad Hydras
FS Esports
7Sea Esports
Schedule
The league stage of the upcoming BGMI tournament will commence from 19th May and conclude on 2nd June. Further, the finals of the tournament will begin from 9th June and finally end on 12th June. The 24 teams in the league stage will six matches in a round robin format and the top sixteen teams with the highest points will proceed towards the finals.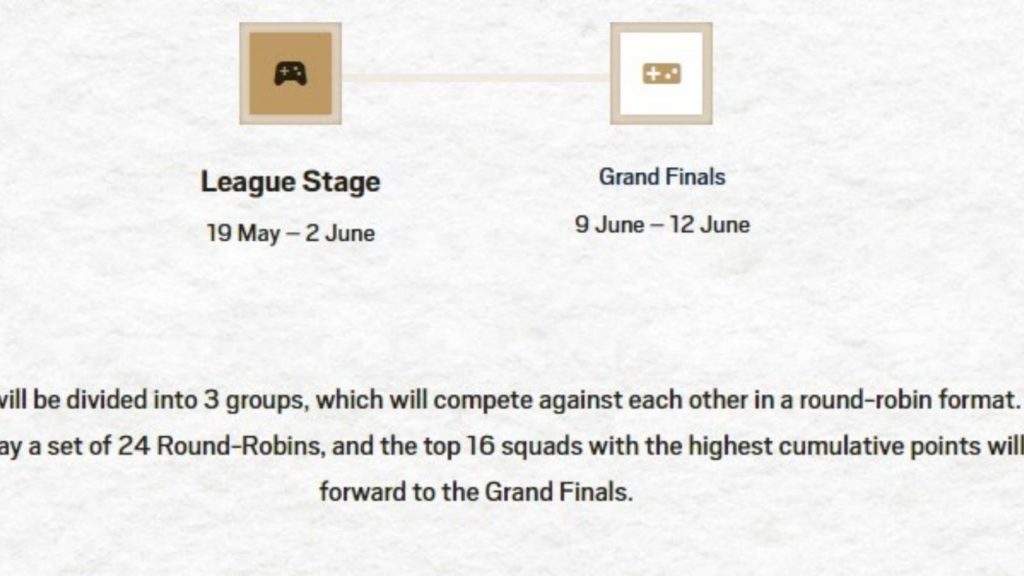 League stage (19th May-2nd June): 24 teams
Finals (9th June-12th June): 16 teams
As mentioned earlier, this BGMI tournament will feature a whopping prize pool, therefore, each team will be eyeing for the lion's share of winner's prize i.e. 75 lakhs.
Also Read: BGMI: All qualified teams of BMPS Season 1 revealed