Now that BGMI has been out in the market for players to have a good time, Previously, iOS devices didn't have the game available to play on the Apple Store. While Krafton assured the iOS players that the game would be available in the store by noon, they did deliver on the promise.
Taking to the official Twitter account, BGMI's official Twitter account announced its comeback to the Indian gaming sector. This has been anticipated and rumored for a while. Finally, the game is available for download on the Play Store. The game that would be available online after the prohibition was removed was released by Krafton.
In the later hours of May 29, 2023, BGMI was available on the Play Store for Android users. This was not very well received by iOS device users, as the game was not available. And eventually, the game did arrive in the Apple store as well. This was a much-needed relief for iOS players who are fans of BGMI. However, players will have to take a little bit of a different approach to downloading the game.
Related: BGMI is finally BACK in action and available for download!
Follow the given guidelines for iOS players to download BGMI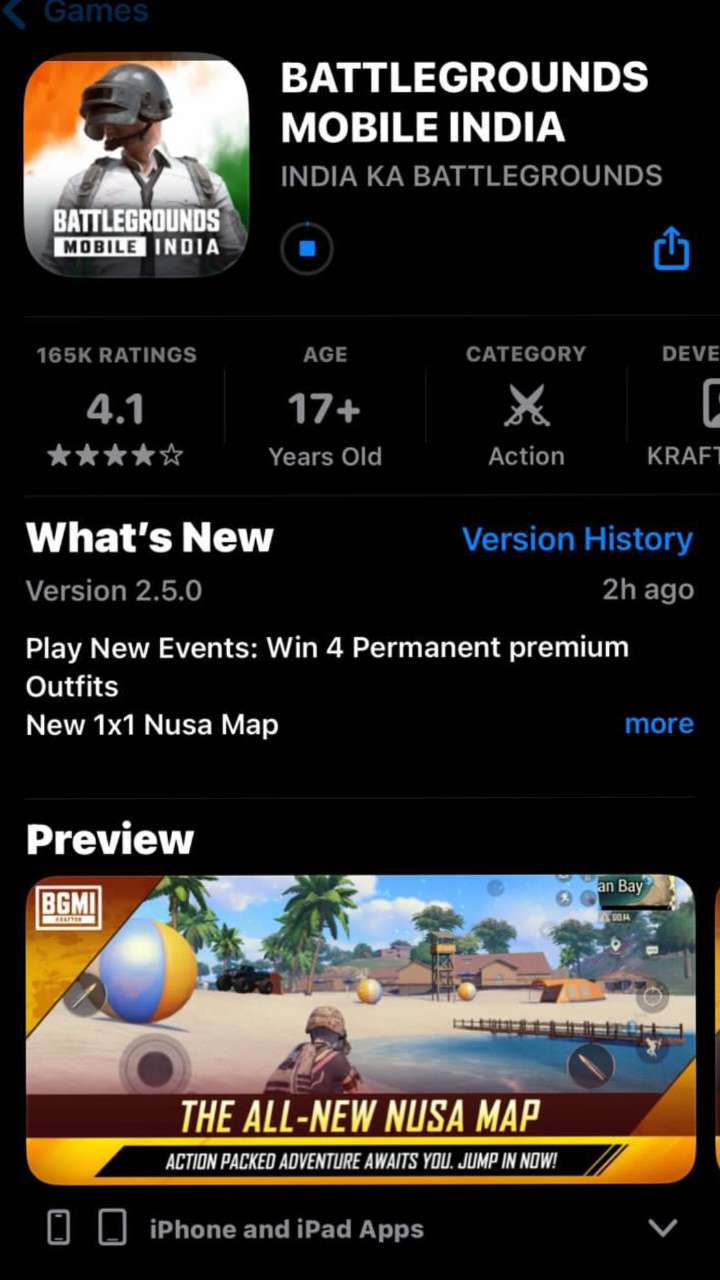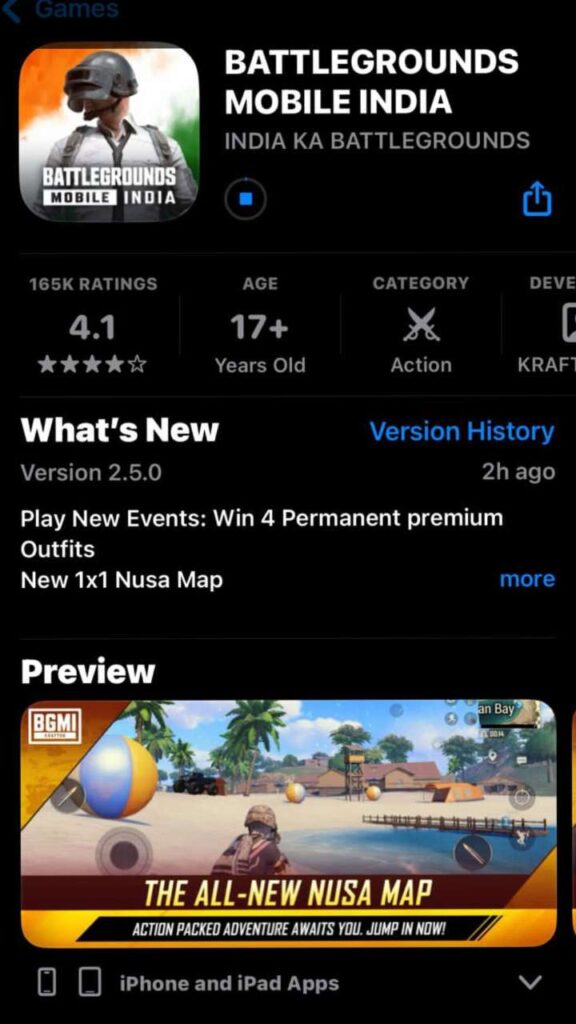 Navigate to the Games option in the Apple store. While the game is not directly visible on the store players will have to find it manually.
Click on the game icon
Click on the update if already been downloaded or the download button is available on the screen.
Eventually, the game will download on your iOS device and update the resource pack that players prefer.
Download the resource pack which would take around 800MB to 1GB
And the game is ready for the players to log in and play for iOS Users. Now get into action to experience the breathtaking maps of BGMI on your iOS device as well.
Incase you missed it: