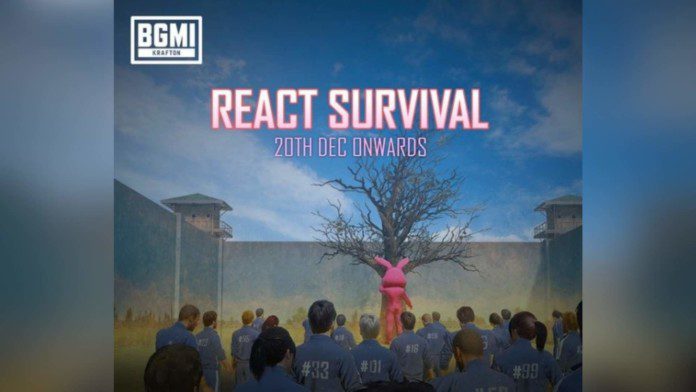 BGMI x Squid Game has introduced a whole new mode in Battlegrounds Mobile India named React Survival Mode. The game play of the mode is quite unique as it is very different from other modes introduced as of now by Krafton.
The developers have been adding many new modes, features and events in the game in order to create a new gaming experience for the players. The recently added Mirror World was highly appreciated by the players as players were able tu transform themselves into Arcane characters and defeat other players in their own stlye. Now the long awaited BGMI x Squid Game is a collaboration is adding another mode for players to enjoy.
BGMI x Squid Game: React Survival Mode explained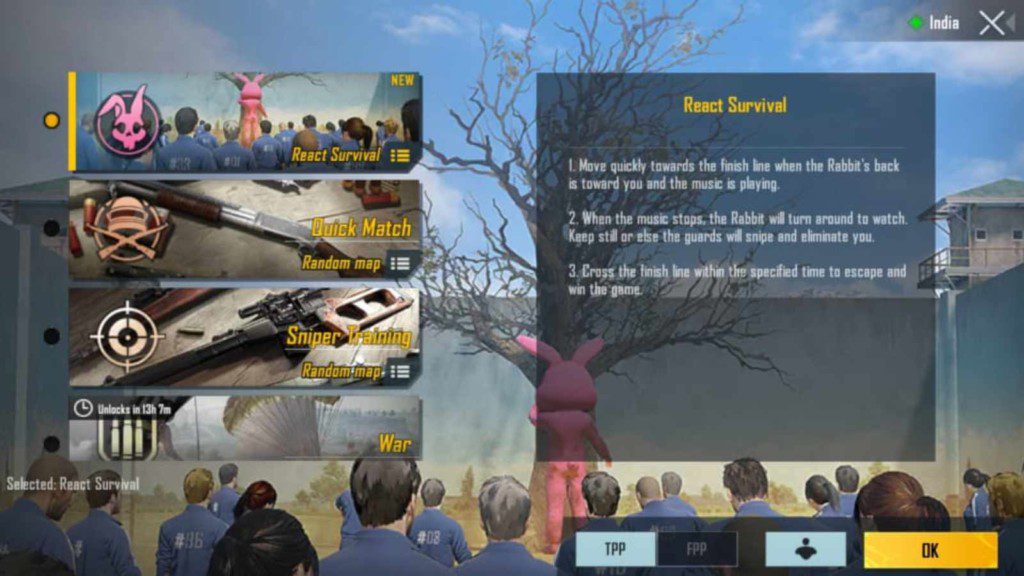 The React Survival Mode has been released today i.e. 20th December and the mode can be found in the Arcade section. The mode is similar to the Red Light, Green Light mode introduced in Free Fire few months ago. With the teaser of BGMI x Squid Game collaboration, fans were exhilarated as Squid Game, a Netflix K-Drama series has become an internet sensation within few days of its launch.
Read More: Krafton introduces BGMI redeem centre for using redeem codes
For playing this mode, players need to head over to the Arcade section and select the React Survival Mode. Players can also select this mode for playing custom rooms. A total of 24 players will drop in the match and the match will wrap up within a minute being one of the quickest mode in the game.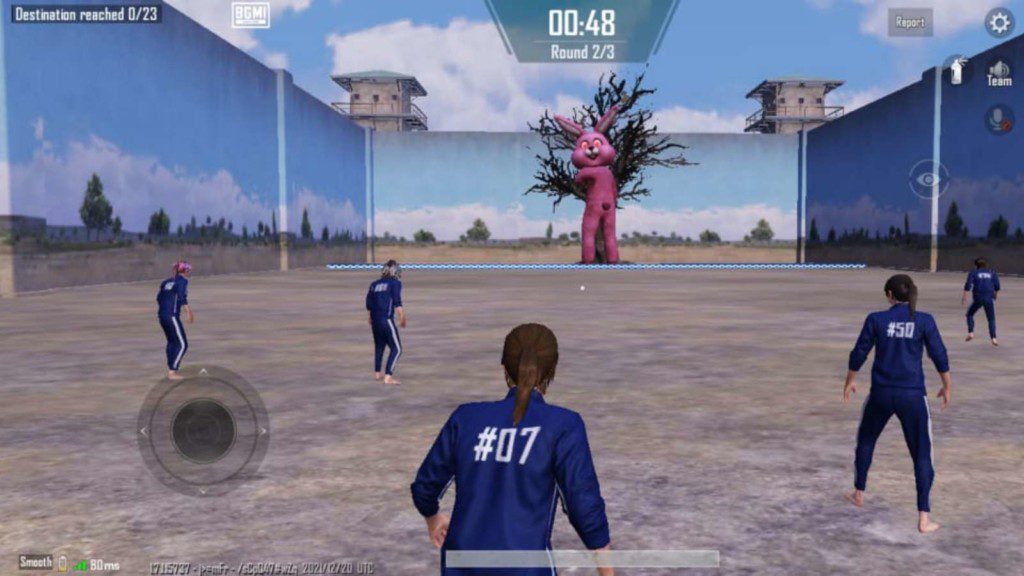 Just like the original Squid Game, players will automatically wear a Blue Track Suit with a unique number on the back. They need to reach the finish line within the given period of time. A total of three rounds will take after which players will be able to know their rank and the time taken by them to reach the finish line.
The only thing players need to remember in this mode is that they will have to stop immediately when the music stops, failing which they will be defeated. They can spawn in the next round if they are defeated in the first round but they need to keep track of time in order to rank above.
As of now it has not been mentioned whether the BGMI x Squid Game collaboration has brought a time-limited mode or not. Nevertheless, players can expect the React Survival Mode in BGMI to stay till the arrival of the new update.
Also Read: S8UL Bootcamp attacked, 8bit Goldy reveals shocking incident