StellarMoves, OPMarked, and Wagnificent became the first ones to nuke the Al Mazrah in Call of Duty Warzone 2.0. The streamers were grinding Warzone when all of a sudden they received an unknown challenge called the Champion's Challenge. This later revealed to be the hidden Nuke of the game.
Warzone is just a few days in and players can already Nuke the whole map. This feature was leaked previously and took the whole community by surprise. With more than 26 million active players in the game, getting the first Nuke was a commendable task.
After Stellar shared this moment on Twitter, many streamers have replicated this and wiped out the entire Al Mazrah. Here is a step-by-step guide to get the tactical Nuke in COD Warzone 2.0.
READ MORE: How to Fix Call of Duty: Warzone 2 "Purchase Modern Warfare 2" Error
Step by Step Process To Get The Tactical Nuke In Call of Duty Warzone 2.0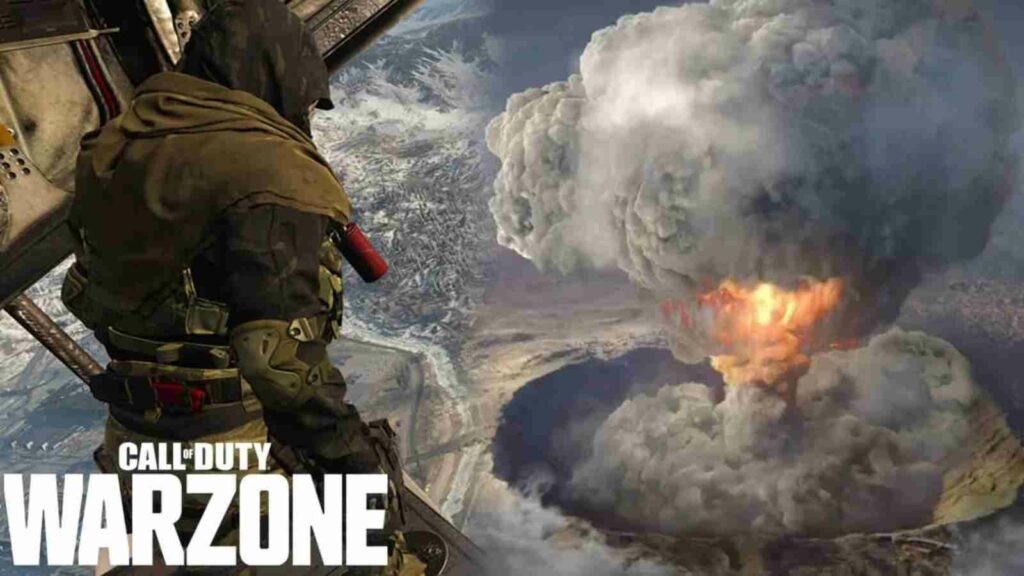 Ever since the first nuke went off all Call of Duty Warzone 2 players are trying to get their hands on the Champion's Quest. To get this quest, player will need to have a 5-win streak. In the 6th match, the player will receive a notification upon the start of the match. It will say 'Champion's Quest Available: Check Your Tack-Map For A New Champion's Quest'.
READ MORE: Call of Duty Warzone 2.0: What is the new DMZ mode and how to play it?
Players will notice three marks on the map, Drop onto any one of these markers and find the yellow item which says 'Destroy The Warzone' (build and arm a nuke and) and collect it to accept the contract. One accepted player will see the quest progress bar which says 'Locate The Elements'. Now the squad have to go around the POIs and gather the elements.
Players will need to get Tritium, Beryllium, and Plutonium. The quest has a 26 minute timer which lasts almost the entire game. Each element has a different functionality like Plutonium cause radiation damage and Tritium scrambles the radar. After all the elements are acquired players will have to wait for the bomb site to be revealed. When 10 minutes and 30 seconds are left, the Bomb Site is revealed and the players will have to make their way to the Nuke.
After this, players must add the three elements to the nuke following which they have to arm the Nuke. A two-minute timer starts during which the players will have to defend the Nuke from other players. When the timers go off the match will end destroying the whole Al Mazrah and declaring the player's squad as the winner.
READ MORE: Fans Praise Call of Duty: Warzone 2.0's Proximity Chat, With the Feature Causing a Rollercoaster of Emotions for Players