Prominent American actress Chloë Grace Moretz favors to have an active life, therefore, when she is not preparing for her roles in movies, she makes it sure to try her hands on gaming, something she has done since her childhood days. In a latest talk show with Kelly Clarkson, she relived her love for gaming, especially Activision's Call of Duty.
The duo were discussing how they spent their holiday season when it eventually shifted to talk about Chloe's recent series 'The Peripheral'. It is the actress' first venture into the OTT platforms as she plans to make engage in versatile content. Since the show's lead character makes her living through video games, the actress brought out the parallels in her own life and the sci-fi series.
"I've been a big gamer since I was really young", she reminisced how she used to defeat her brothers in gaming as she couldn't physically overpower them. Furthermore she exclaimed that eSports should be a considered as a 'sport' given how sweaty Call of Duty is. When asked if she plays Call of Duty, she stated, "That's my game"!
Chloë Grace Moretz then took upon the subject of female gamers. She explained that even if this industry has a lot of female gamers, they have to play under the disguise of men. "There's kind of such an aggression towards women within it that a lot of us pretend to be guys." She stated that this is what she has done all the years since she has played games.
Also read : Call of Duty Modern Warfare 2 pros GA'd Sniper Rifles and Smoke Grenade From CDL 2023
Chloë Grace Moretz is actively playing Call of Duty Modern Warfare 2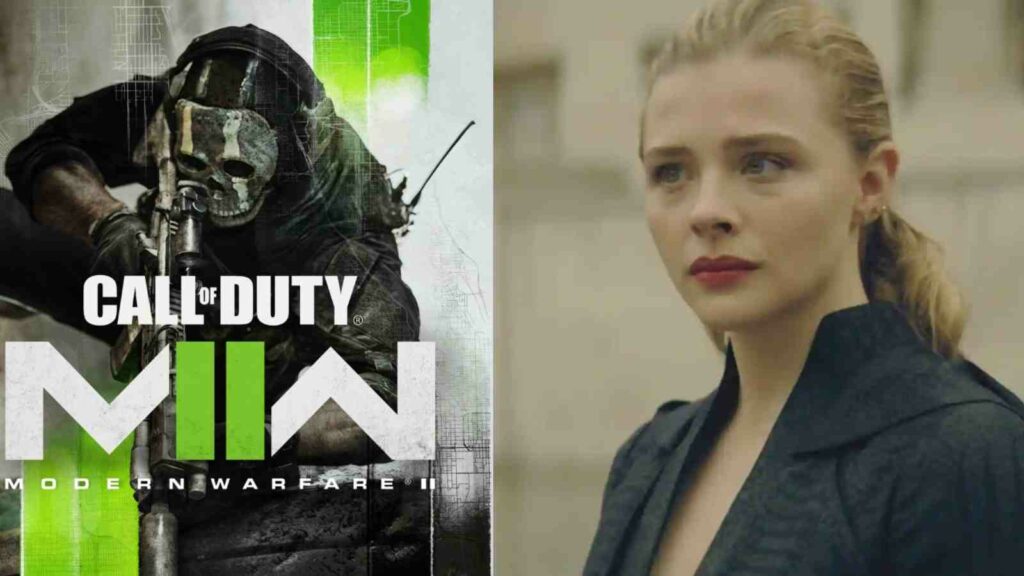 A lot of prominent personalities have entered the lobby of Call of Duty Modern Warfare 2 and Chloë Grace Moretz is one of them. The American actress is a huge fangirl of Activision's hit series, which she has time and again highlighted to her fans. When Modern Warfare 2 was released, she announced her plans to play the game in a revamped PC set up.
She got her hands on the RTX 4090 card, to play the game in 400 FPS at 4K. In a follow up tweet, she also expressed her gratitude to her PC company, who were able to provide her such a seamless gaming experience right at the launch of the battle-royale game.
When Chloë Grace Moretz is playing Call of Duty, she ensures that she is not just another casual gamer but rather close to a professional player who is cautious regarding her in-game stats. She doesn't play Call of Duty just for the sake of entertainment, but she's quite good at it.
Also Read: Call of Duty Shoot House map set to come to Call of Duty Warzone Mobile as a pre-registration bonus
Observing her love for video games, she has also been offered voice actress roles in video games and she has nailed every part of it. Her role as Hit-Girl for Kick-As*: The Game and young Lady Emily in Dishonored was widely appreciated by her fans, as well as aroused a hope that she works in more such projects.
However, the issue she has highlighted in the video gaming industry remains problematic, not only for her, but for millions of female gamers out there who wish to play under female avatars.
Also Read: "I really don't care": Dr. DisRespect reveals on getting banned from Call of Duty Warzone 2 for a week