As the release of Counter-Strike 2 approaches, fans eagerly await new features and changes to the game. Recently, dataminers made an interesting discovery that suggests Valve. The developer of Counter-Strike, may be copying a feature from its rival game, Valorant.
Valve has been developing anti-cheat software for Counter-Strike 2. Dataminers found code within the game's files for "VAC Live," which contains messages that display when cheating is detected. One message reads "Cheater Detected," and the other indicates that VAC Live has cancelled the match. This move is similar to what Valorant does when cheaters are detected, as the game cancels the match instantly. Counter-Strike: Global Offensive does not have this feature, but it seems that Counter-Strike 2 will use it.
The leak of Counter-Strike 2 copying a feature from Valorant is a positive development for the gaming community. Cheating has been a persistent issue in online games, and it's encouraging to see that developers are taking steps to combat it. We look forward to seeing how this new feature will work in the game and how it will impact the community.
Related: Counter Strike 2 and Fortnite Creative 2.0 set for simultaneous launch in gaming showdown
Top Features Fans Are Excited About in Counter-Strike 2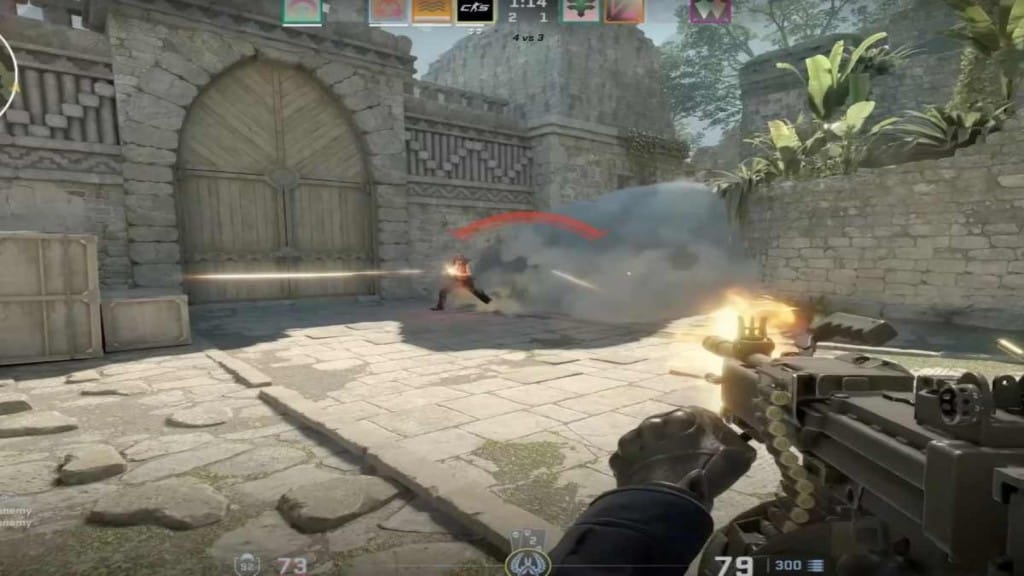 As the release of Counter-Strike 2 approaches, fans of the franchise are eagerly anticipating what new features and improvements the game will bring. Let's take a look at some of the most anticipated features of Counter-Strike 2.
Counter-Strike 2 is set to make a lot of changes and improvements to the popular first-person shooter. Fans are looking forward to better graphics and sound design, which will make the game even more immersive.
Players are also hoping for smoother movement, better matchmaking, and new game modes and maps. Another exciting possibility is in-game tournaments and events, which would let players compete on a larger scale. Overall, Counter-Strike 2 looks like it will be an exciting and updated experience for new and longtime players.
These are just a few of the most anticipated features that fans are hoping to see in Counter-Strike 2. While the game's release date is still unknown, the hype and excitement surrounding it are palpable. We can't wait to see what Valve has in store for the next chapter of this iconic franchise.
In case you missed it:
Everything you need to know about the newest enchanter champion Milio
FIFA 23 Update 1.13 patch notes (Title Update 9): Gameplay changes, Ultimate Team improvements and more