The release of Counter-Strike 2 has set a huge talk in motion among gamers about its content. But the real content of the game has already been hinted at on the official website. CS2 has taken another step into making user-friendly game features. The inspiration comes from Valorant. Valorant is the closest rival to the Counter-Strike series. Within less than a few years, Valorant has grown substantially and its player pool also has doubled since its inception in 2020. Ever since it is among the most popular FPS games. And Counter-Strike has decided to learn a thing or two from it.
For those who are curious, Counter-Strike 2 comes from a long history of Counter-Strike titles. CSGO will ultimately go over to the New CS2 platform. When Valve released CSGO 11 years ago, it was a huge hit with its fan base. There are millions of gamers playing the game all across the world, and the gaming mechanics worked like butter on a skillet. As CS 2 approaches, CSGO will transition to its replacement. With other things, CS2 seems to have taken a slight "inspiration" from its rival Valorant.
Related: Legendary map creator FMPONE reveals more details about his CS2 map "Santorini"
The new loadout feature in CS2 resembles one from Valorant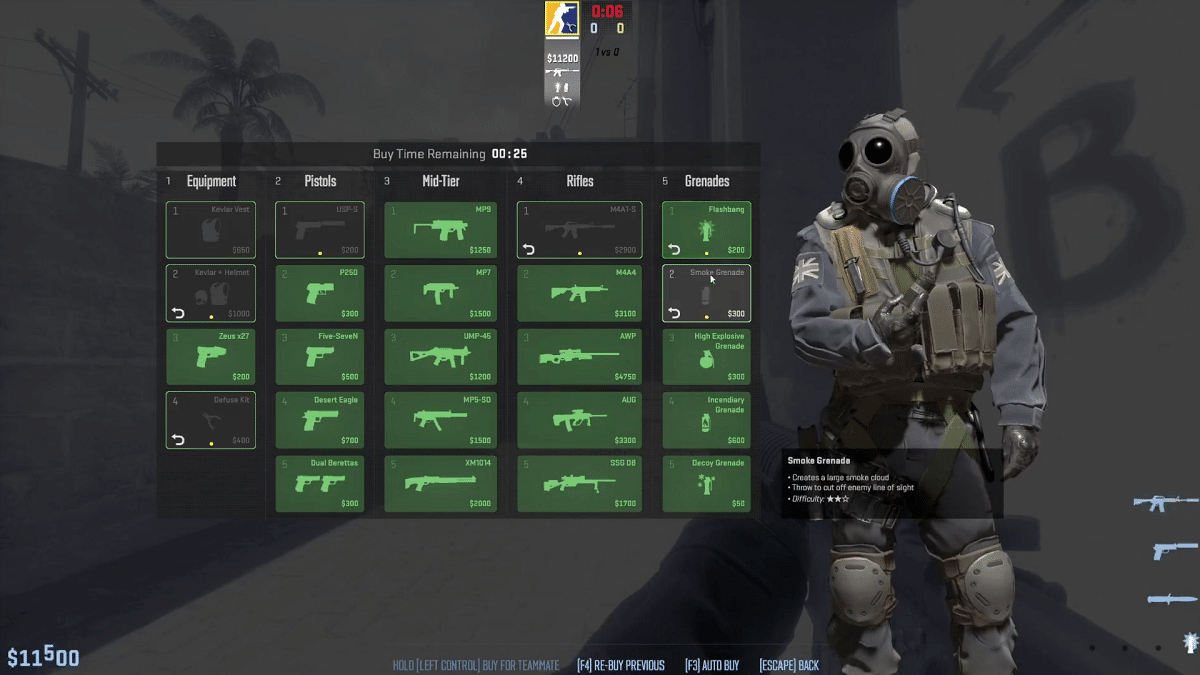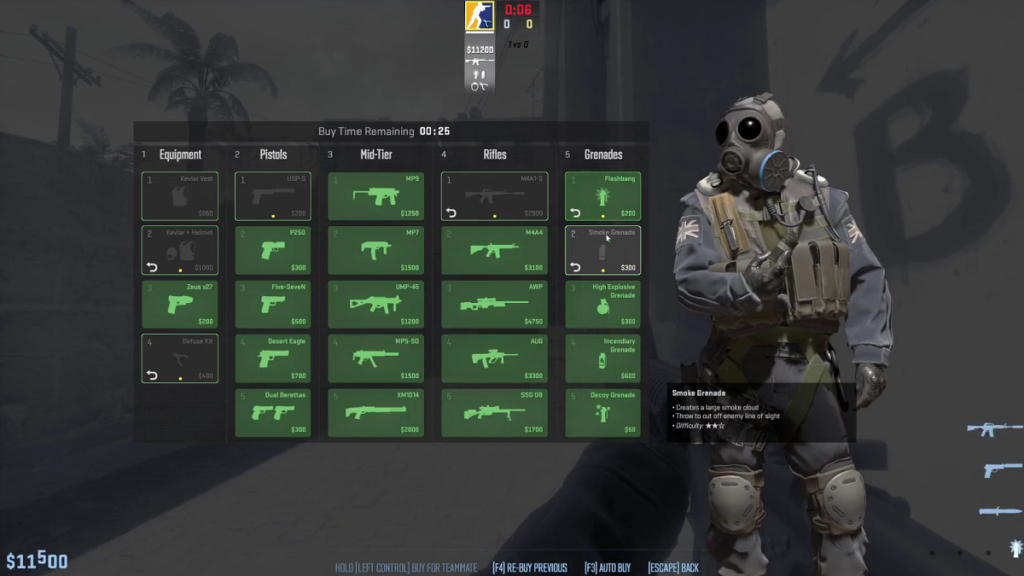 The players now can return the weapon they want which gives them second thoughts. Even though this is the first time the CS series has introduced this feature in their upcoming CS2, Valorant had this feature ever since it came out. The pay screen and buy option windows in both games have a substantial resemblance. It just happens that the new interface has more sync with Valorant while it should have been with CSGO.
This change has changed the view panel for adding weapons to the game. In contrast, players can easily choose numerous weapons but will have to slide through the weapons section which will further display the rest of the weapons in CS2. But to make it more convenient weapons from the same class will not be restricted from adding to the game. For example, the AR class of weapons like M4A1 and M16 rifles will be added to the same slot. This saves a lot of space too. These changes will continue to grow shortly. Having a plethora of features that make players' user experience hassle-free seems to be CS2's priority.
Players can now say goodbye to the weapons wheel since it's going to be replaced with a grid to showcase multiple weapons. In CS2 players will have to choose 4 pistols from 5. Five SMG or Shotgun and the rest being high caliber weapons like Assault Rifles. The sum of 15 guns is everything players will be able to access during the match.
This will further enable players to take up a more economical strategy given the limited amount of loadout players will get to use in a single match. So make sure you plan accordingly by choosing the weapons after weighing out the odds for a win.
Does CS2 get a new grid view for adding weapons?
CS2 has taken inspiration from Valorant and added a grid view for accessing guns in matches.
What is the new feature for buying items in CS2?
Players can now opt to get a refund for their purchases in CS2.
When will the new CS2 be launched?
The new CS2 is all set to launch in the summer of 2023. But no exact date of the launch has been published yet.
In case you missed it: