Blizzard Entertainment always has something interesting for its player base to surprise with, and this has a certain history with the Diablo series. This time around Blizzard has brought a new challenge for players to get their name engraved forever in the history of Diablo with the Diablo 4 Hardcore challenge.
Recently in one of their tweets, Blizzard asked a simple question, "Think you can cheat death? Reach level 100 on hardcore mode and tweet #Diablo4hardcore with proof to have your username immortalized on a statue of Lilith." However, there is a catch in all of this. As easy as may it sound it takes just more than enough to get through the hardcore gameplay in a single go. Because there are no makeovers in the game. A single death would mean permanently getting players' characters destroyed.
Related: Diablo 4 Beta reveals fascinating round up stats, becoming the largest Beta in franchise's history
Immortalize forever with the Diablo 4 Hardcore Challenge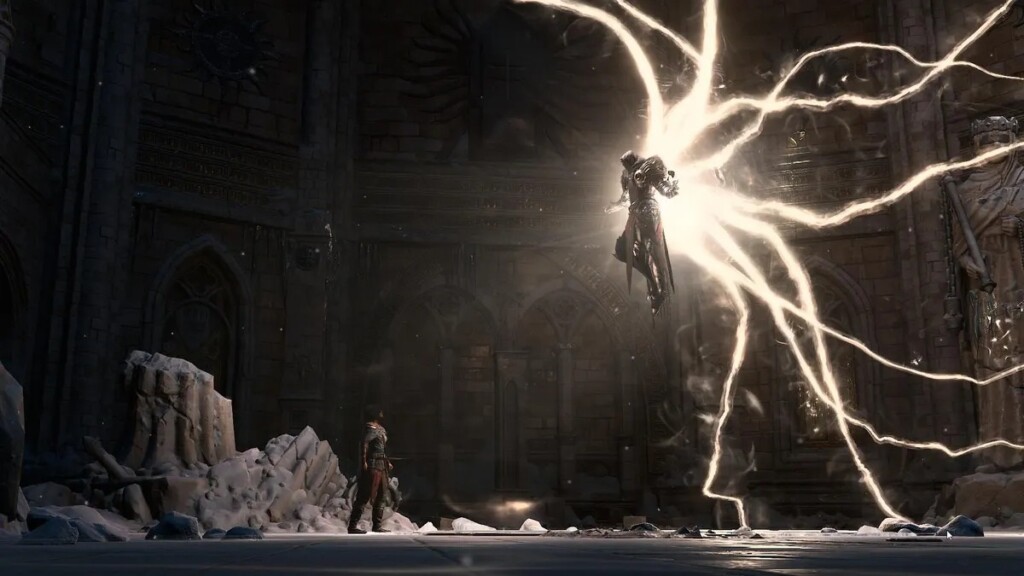 Gamers are also obligated to provide proof to Blizzard in the form of a picture or a video in addition to earning Level 100 in hardcore games. This challenge will begin right after the early access of Diablo 4 which is all set to release on June 1 and ends when the first 1k participants make it to the top. This challenge is only valid up to September 1, 2023.
In accordance with the rules and regulations, you must tweet at the official Diablo account about your success using the hashtag #Diablo4Hardcore and your Battle.net Battle Tag. Naturally, you'll also need to have the in-game title of Tempered Champion, which will be given automatically if you achieve level 100 in tough mode. Players will have to give it a very cautious try where they can't afford to die even once. This comes with a lot of preparation and skill set. Surely Blizzard will not engrave your name that easily.
But if you manage to hustle hard enough to take on the Diablo 4 Hardcore challenge, Blizzard will reward the players plenty by taking them with the game forever till eternity. So strap on your boots and get ready to face the heat with the ultimate goal to get your name written down in the Diablo series for once and all!
In case you missed it: