Rockstar Games has introduced taxi job missions in Grand Theft Auto Online with the weekly update. You can earn a few bucks by shuttling passengers around the city. Rockstar Games initially introduced the taxi side missions way back with GTA 3. They took a quite long time to introduce these missions in GTA Online. There are a few changes this time in these missions like that it is no longer a race against time.
The Downtown Cab Company has always been available in GTA Online, but you could only employ them to travel from point A to point B. You are in charge this time around and dealing with customers. Despite the fact that the mission components are comparable to those in Story Mode, Rockstar Games has improved the payments and added a structured incentive for the industry. Players can immediately begin their Taxi Side Missions after logging in.
Here is everything you need to know to run your taxi business.
Related – GTA: The Trilogy – The Definitive Edition release date on Epic Games Store, how to get, and more
How to start Downtown Cab Co. for Taxi jobs in GTA Online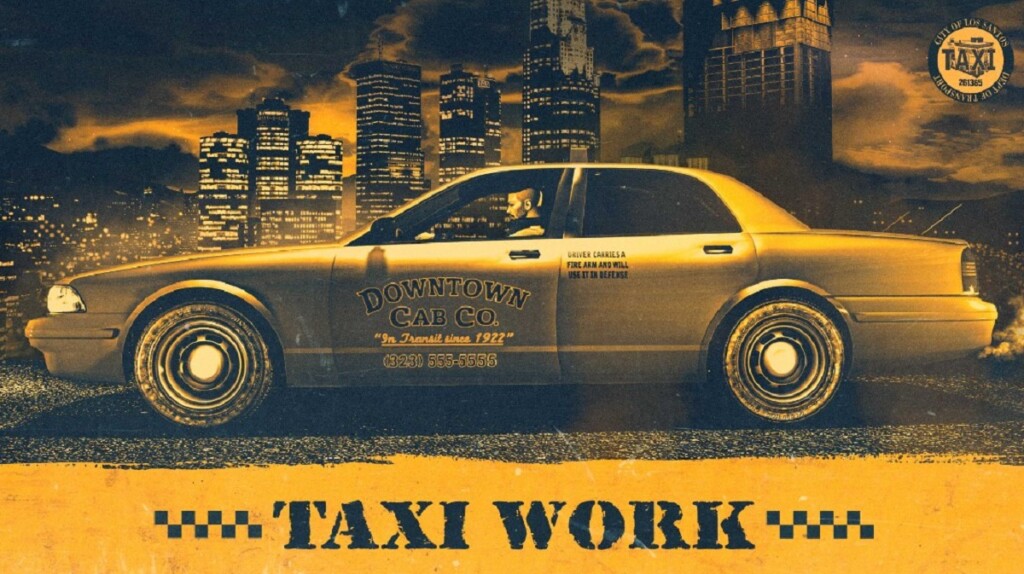 Players will receive a text message from the Downtown Cab Co. to notify them that Taxi jobs are available. You will see a car blip on the map for Downtown Cab Co. It will be near the Diamond Casino and Resorts. You will see a mission marker in front of the door. There, you will receive your license and a Vapid Taxi will spawn Outside. After that, a blue person blip will appear on the map showing the location of the customer waiting for you.
Reach the customer and honk to signal the customer to hop in the taxi. There is no time limit and only one customer is available on every journey in this version of GTA Online Taxi Work, which makes it a little different from past versions. You will see the fare and tip amount on the bottom right side of the map. The tip will be higher than the base fare. But here's a thing, the tip will decrease if you ram into things while driving.
This amount won't be that much but it's still something. So to maximize your tip try not rash drive while on your journey. After dropping the customer at their destination, you can wait for another taxi job. Your tip increases with each consecutive customer. The taxi job will end if you get a wanted level; destroys the cab or exit the vehicle.
The fair and tips are the main rewards players can get from these missions. However, you will unlock the trade price for Vapid Taxi at Warstock Cache & Carry by completing 10 taxi jobs in a row. If you buy your own Vapid taxi then you can just start the mission from your own taxi and do not need to travel to Downtown Cab Co.
In case you missed it