Kai Cenat is the biggest Twitch streamer and has been collaborating with some famous stars for quite some time. In his most recent stream, he was joined by Drake and 21 Savage. He called 21 Savage in his latest stream to play some NBA 2K. 21 Savage had earlier decided to start streaming and told Kai that he might hop in one of his live streams. They also talked about 21 Savage and Drake's new album. 21 finally pulled up at Kai and joined his stream on 10 November, 2022.
21 Savage joined Kai to play NBA 2K and soon he got a facetime with Drake who join the stream. 21 and Kai were going to play against each other and people we betting on them. Kai chatted with Drake and then Drake offered to make a $121,000 bet on 21 Savage beating Kai. If Kai beats 21, Drake will give him the offered $121,000, and if Kai loses that he along with Drake will have to give back to the community and do something for the kids.
Kai also asked the Canadian superstar if he too wanted to join the stream, to which Drake replied that he has not done any streams unless it is gambling. To his surprise, they were actually betting on who would win. The maximum bet at that time was $21,000 and Drake increased it to $121,000. This stream of Kai was massive he gained +35k followers and has a viewership of +200K throughout.
READ MORE: Kai Cenat responds as he is accused of being 'transphobic' at Adin Ross' Twitch livestream
How did Drake's $121k Bet Turn Out: Who Won The Match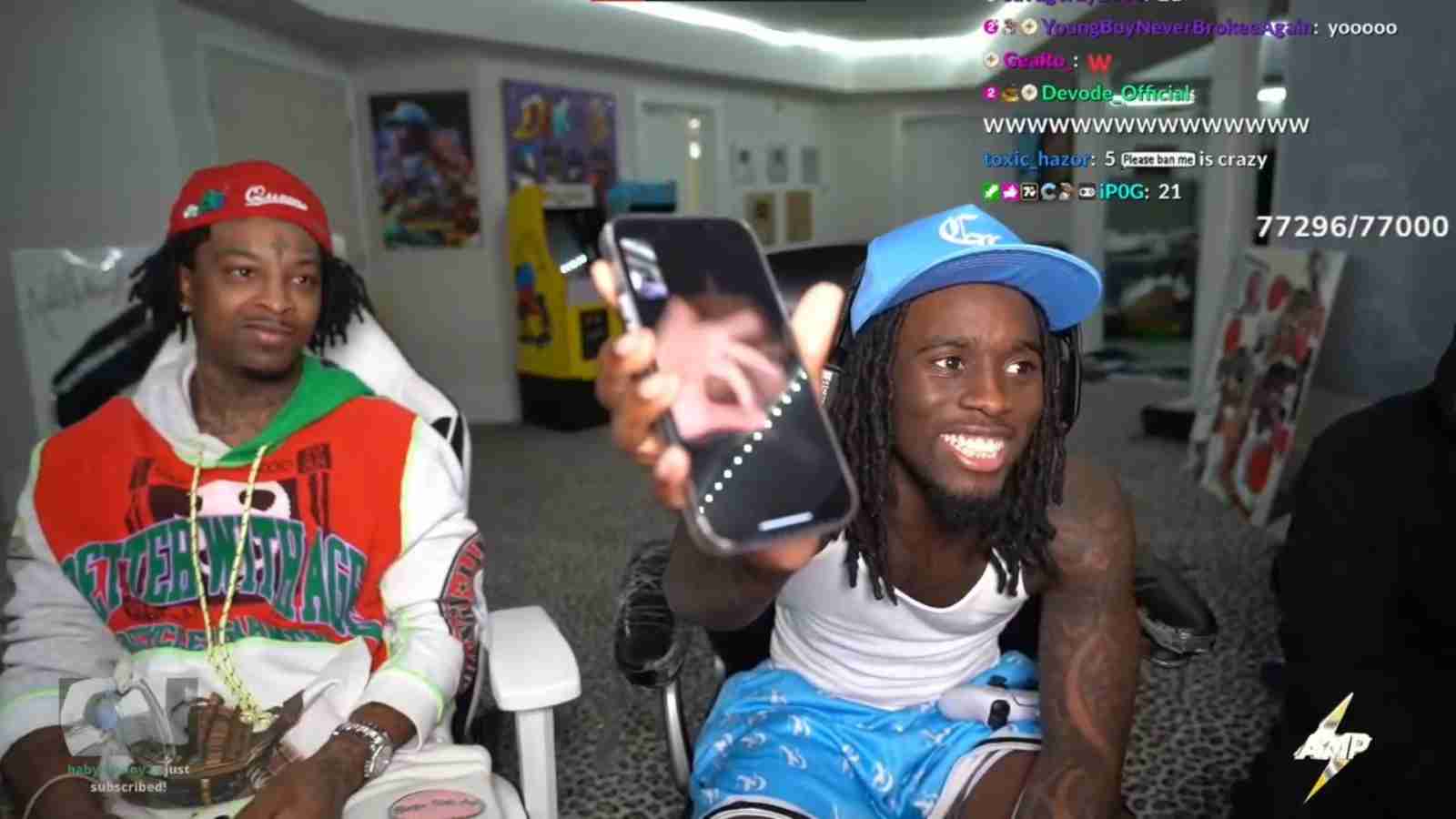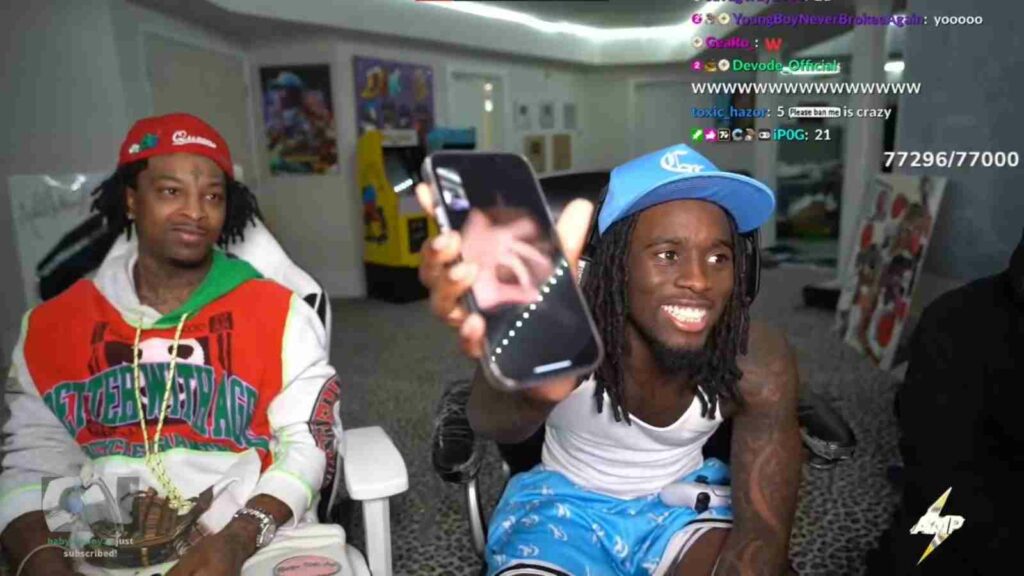 The trio decided to play the best of three and change teams per match. In the first match, 21 was playing Boston Celtics and Kai had taken Golden State Warriors. 21 crushed Kai 55 to 46 in the first match. In the following match, 21 took Milwaukee Bucks and Kai choose to go with the powerhouse, Lebron James.
READ MORE: "He's gotta be fu*king pretending": Asmongold refuses to believe Joe Rogan is unaware about hot tub streams
The match ended with 21 winning again and this time around will a big lead. He beat Kai with a 18 points lead. The end score was 70-52 and 21 dominated the whole game. 21 was delighted with his win and Kai was mourning his $121k. He instantly closed the NBA 2K and called it trash for blowing up his money. His Twitch chat was going wild with 21 Savage winning the bet.
Kai promised to give back to the community and do something for the childeren with Drake and also to give 21 Savage a new camera.
READ MORE: NFL Pro LeVeon Bell Wants To Host The Biggest Smash Bros Tournament Ever