Epic Games is set to collaborate with LEGO to add a new game mode to Fortnite according to Leaker. Fortnite is no stranger to collaborations be it with massive comic books industries like Marvel or DC or popular anime franchises. Epic Games never shies away from adding more content to the game. Most recently, they reintroduced the Star Wars collaboration to celebrate May the fourth. Just before that Attack on Titans Levi and Mikasa Ackerman joined the party with ODM gears along with Eren Yeager.
Even before that, Epic Games introduced Unreal Engine 5 UEFN Creative 2.0 in the game. This allowed creators to make new maps from scratch using tools from Unreal Engine. Now, players had various cool-looking maps to play in. However, Epic later clarified that creators cannot use another franchise's IP due to copyright policy.
As time went on new exciting game modes started popping like racing games, haunted houses, etc. Now the leak of LEGO teaming up with Epic to create a brand new game mode will certainly entice the Fortnite crowd.
Related: Fortnite leaks: Insider reveals Goku Black Zamsu Skin potentially coming in Chapter 4 season 2
What to expect from the new collaboration between Epic Games and LEGO?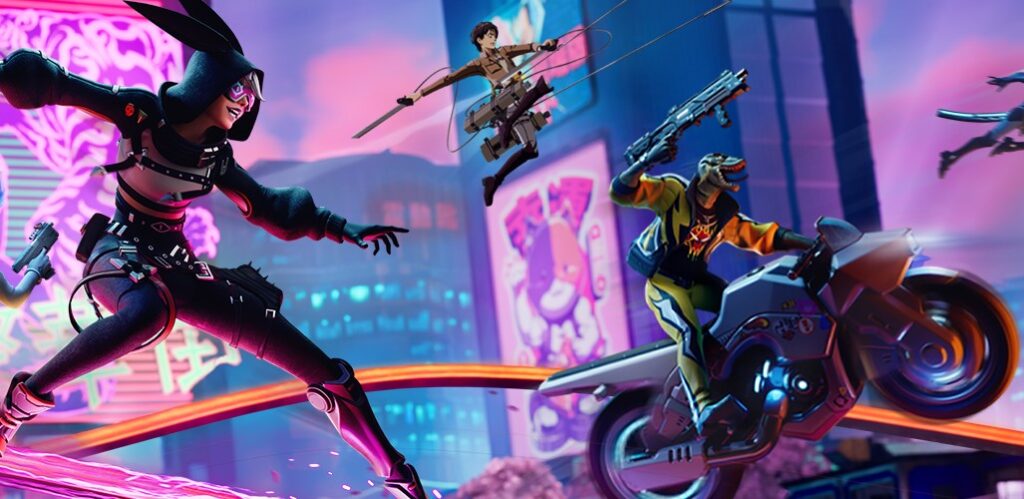 Earlier today, popular Fortnite whistle-blower HYPEX on Twitter posted about Epic Games collaborating with LEGO.
He shared an even earlier post made by @GMatrixGames where he disclosed some of the details about the development of the mode. According to the post, the new collaboration is termed "JUNO." It read that there will be unique enemies in the game mode along with Lego NPC bosses. Moreover, it will have custom UI elements which might indicate a modder-friendly environment.
Furthermore, there were supposed to be custom shaders that are different from regular FN but apparently, it was removed from game files. Moreover, there's an undisclosed file called "Adventure."
How the netizens reacted to the new collaboration news
It seems the announcements have tingled the LEGO senses in the Fortnite community.
However, few seem a bit skeptical about the Epic Games and LEGO collaboration saying that Epic should rather focus on the actual game more. Twitter user @masterofnone666 said:
Another user said they aren't too impressed that its being made by LEGO instead of Epic themselves:
There hasn't been any official announcement about the LEGO and Epic Games collaboration yet, but it won't be surprising to hear this becoming a reality in the coming days.
In case you missed it: