FIFA introduces many new events in the game for the players to compete in and get player items. Here are the complete list of FIFA 22 TOTW 16 players who have improved stats.
The Team of the Week is a newly introduced event that features many player items that are released weekly. EA Sports has released the 16th version of the Team of the Week format and features some great cards. The FIFA 22 TOTW this features a list of 23 cards that will now be available in the promo packs. However, they only have a small chance of appearing and are thus rare.
FIFA 22 TOTW 16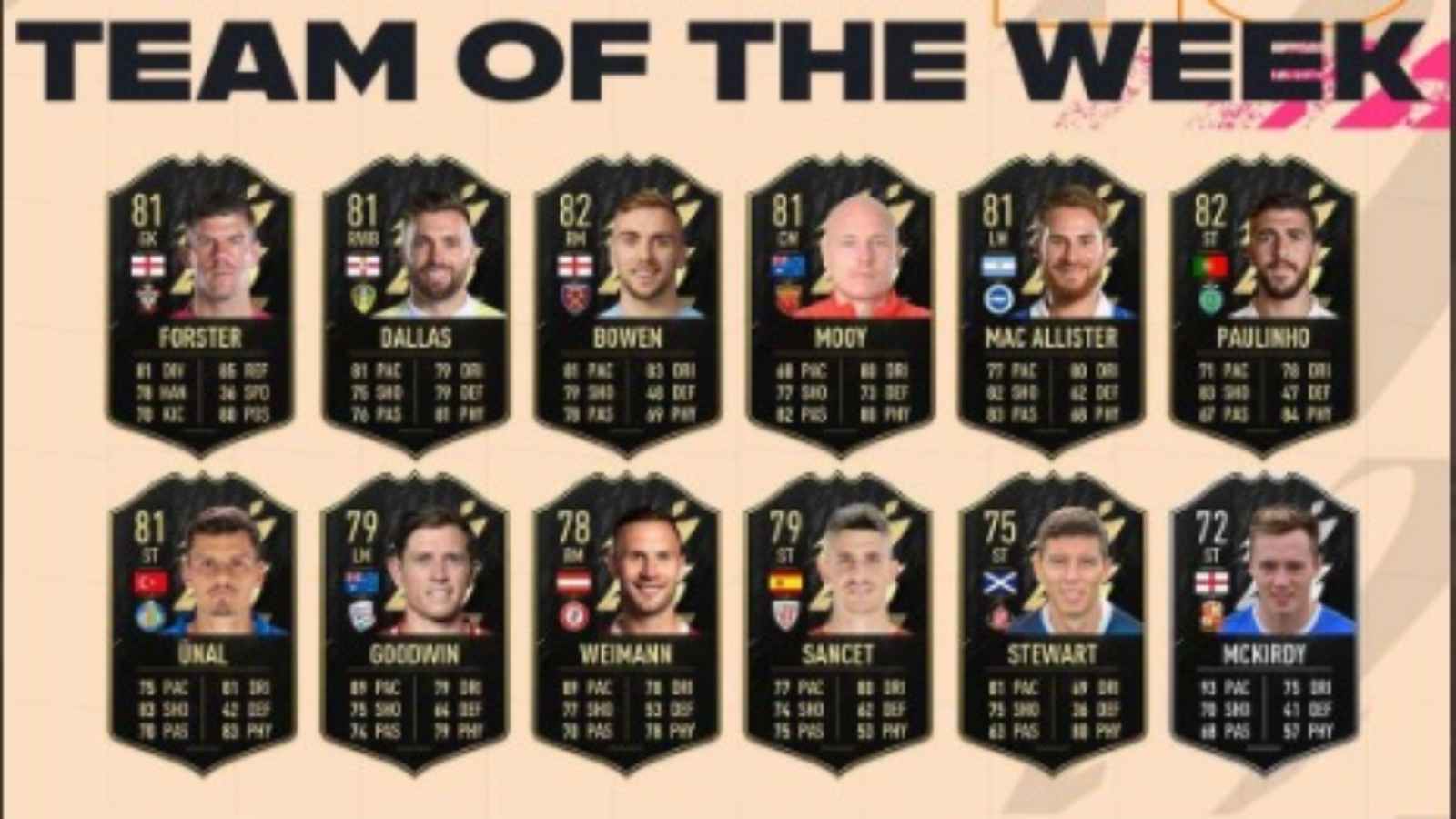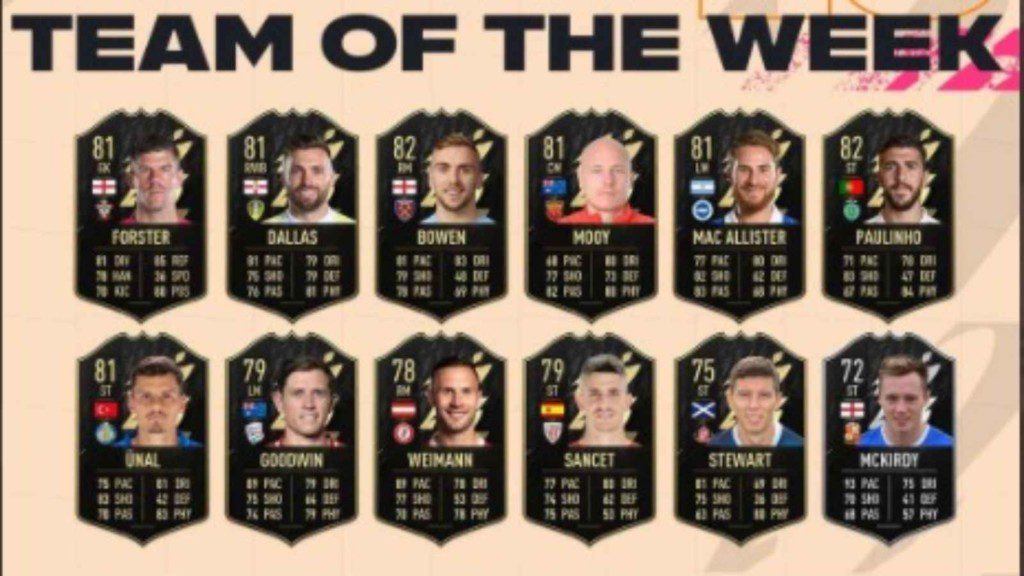 The Team of the Week in FIFA 22 is released every Wednesday and features the players who have performed considerably well in the previous week football matches in real life.
Related: Featured TOTW Sanchez FIFA 22: Stats and comparison!
These player item have boosted stats and are released as "In Form" players. Players can get them from the promo packs that are found in the Store. A total of 23 player items have been released with some heavy hitters making their appearance.
It features the fan favourite Kante with a dominating OVR of 92 and great stats in Defense and Pace. Following him are Foden and Iago Aspas with Overall ratings of 87. These form the top three players for the TOTW 16.
FIFA 22 TOTW 16: Complete list of players
The following players are part of the TOTW 16 release in the game:
Kante OVR 92
Foden OVR 87
Iago Aspas OVR 87
Schmeichel OVR 86
Pique OVR 86
Correa OVR 85
Sanchez (featured) OVR 84
Pau Torres OVR 84
Banega OVR 84
Januzaj OVR 84
Joao Moutinho OVR 83
Paulinho OVR 82
Bowen OVR 82
Mac Allister OVR 81
Dallas OVR 81
Forster OVR 81
Mody OVR 81
Unal OVR 81
Goodwin OVR 79
Sancet OVR 79
Weimann OVR 78
Stewart OVR 75
McKirdy OVR 72
Follow our Instagram page for more updates on gaming and esports!
Also read: How to get the Schlotterbeck FIFA 22 Headliners player item?