FIFA 22 Headliners is nearing its end with other promos upcoming to replace it. here is how the players can complete the Benrahma FIFA 22 Headliners SBC in the game to get the player item.
The Headliners is a promo event for the month of January 2022 and features many new special cards and events. There have been numerous SBCs and challenges that have been released along with the event. The player items are the most special because they feature some of the best players currently and have massive stats and attributes. A new SBC has been released in the game to reward a free player item!
Here is how to complete the Said Benrahma FIFA 22 Headliners SBC.
Said Benrahma FIFA 22 Headliners card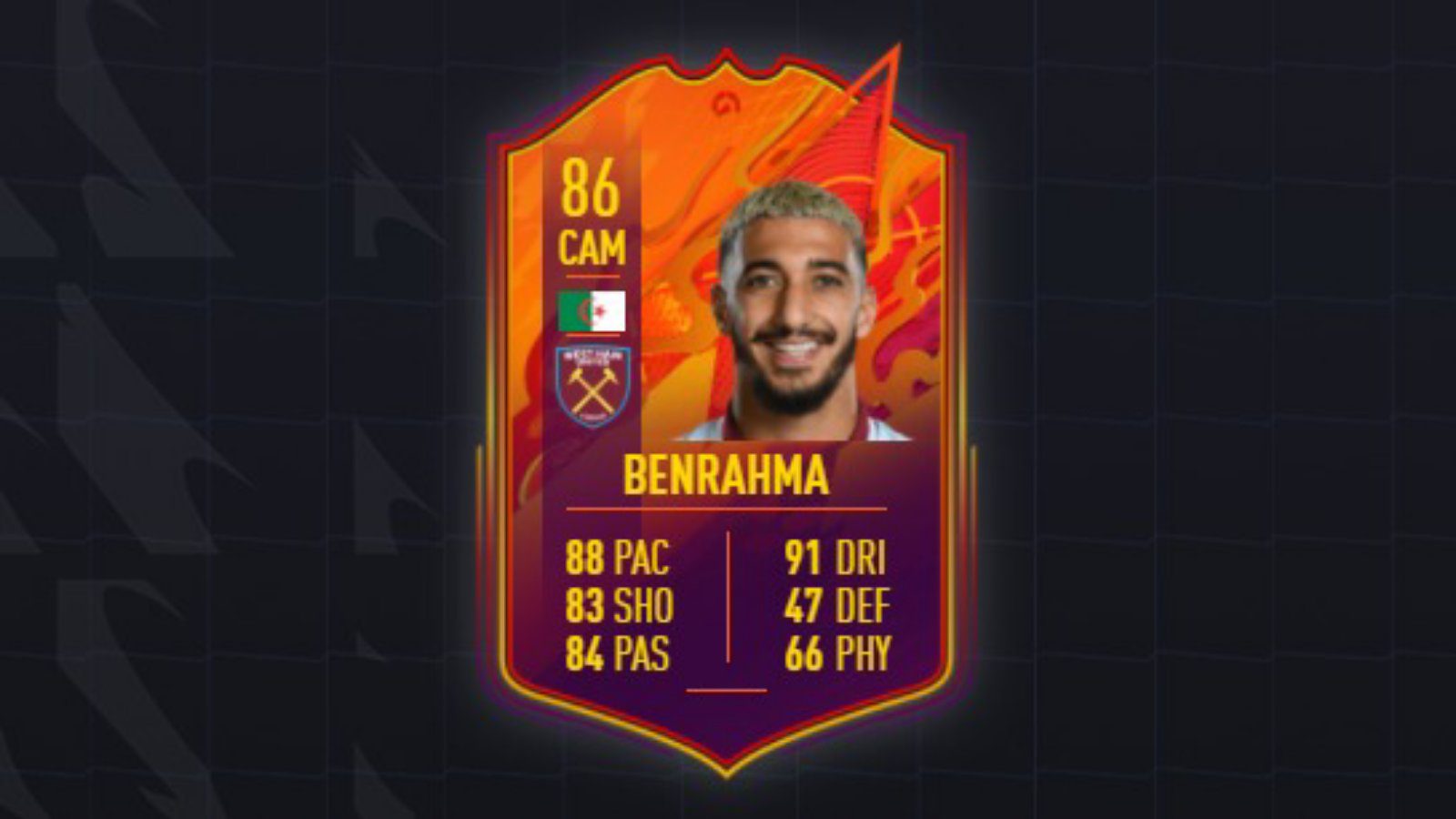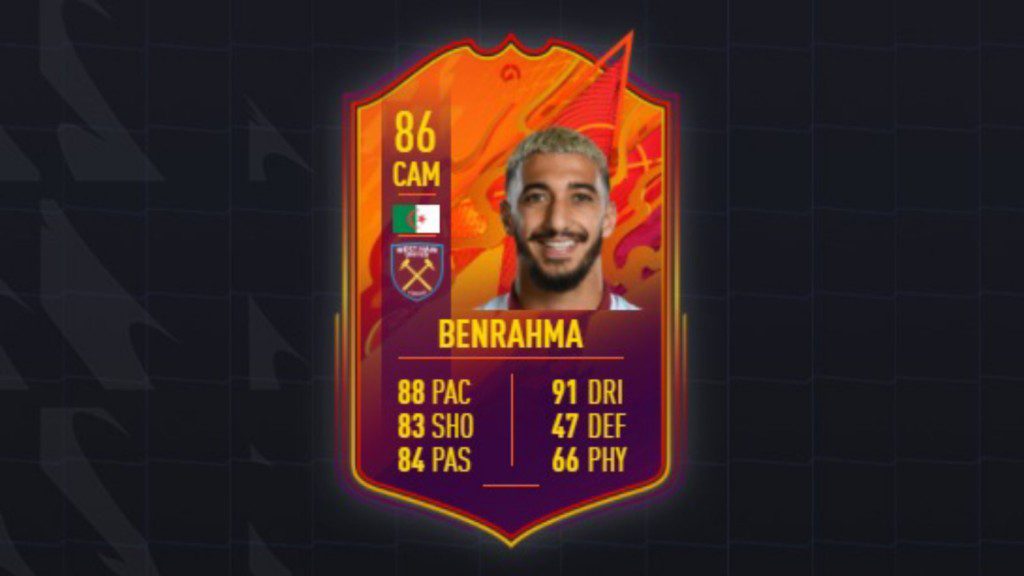 This card is released under the Headliners promo and thus has great stats. The Benrahma FIFA 22 Headliners card features an OVR of 86 and great stats in Dribbling and Pace.
Related: How to complete the First Eleven Player SBC in FIFA 22?
The complete stats for the player item are:
Pace: 88
Dribbling: 91
Shooting: 83
Defense: 47
Passing: 84
Physical: 66
Since this is an SBC for the players to complete it is a great deal as they do not need to rely on luck from the promo packs.
SBCs to complete
The SBC started on 5th January, 2022 and will end on 12 January, 2022. Therefore, players have only a week to complete the event.
Players need to complete only two SBCs in order to get the card:
Premier League
Minimum 1 players from Premier League
Minimum 83 OVR Team rating
Minimum 75 Team Chemistry
11 players in the squad
Reward: 1x Premium Gold Pack
Top Form
Minimum 1 players from Team of the Week
Minimum 84 OVR Team rating
Minimum 70 Team Chemistry
11 players in the squad
Reward: 1x Electrum Players Pack
The approximate cost of completing these would be around 45000-50000 FUT coins. This can be brought down using fodder from the inventory. This is a very cheap SBC to complete and the card is worth it to get.
Follow our Instagram page for more updates on gaming and esports!
Also read: FIFA 22 Player Of the Month Nominees: Voting open now!