FIFA 22 has been unveiling some decent promo event this edition with Winter Wildcards and now the Headliners. However, news has already been leaked that FIFA 22 Team of the Year is coming soon to present some huge events!
Team of the Week player items are upgraded player items that are based on the performance of the players in the past week matches. Likewise, the FIFA 22 TOTY will release player items that will be based on their overall year of performance in the sport. The cards are expected to have some great stats and abilities that put other cards to shame.
Here are some exciting details about the FIFA 22 Team of the Year event.
FIFA 22 Team of the Year (TOTY)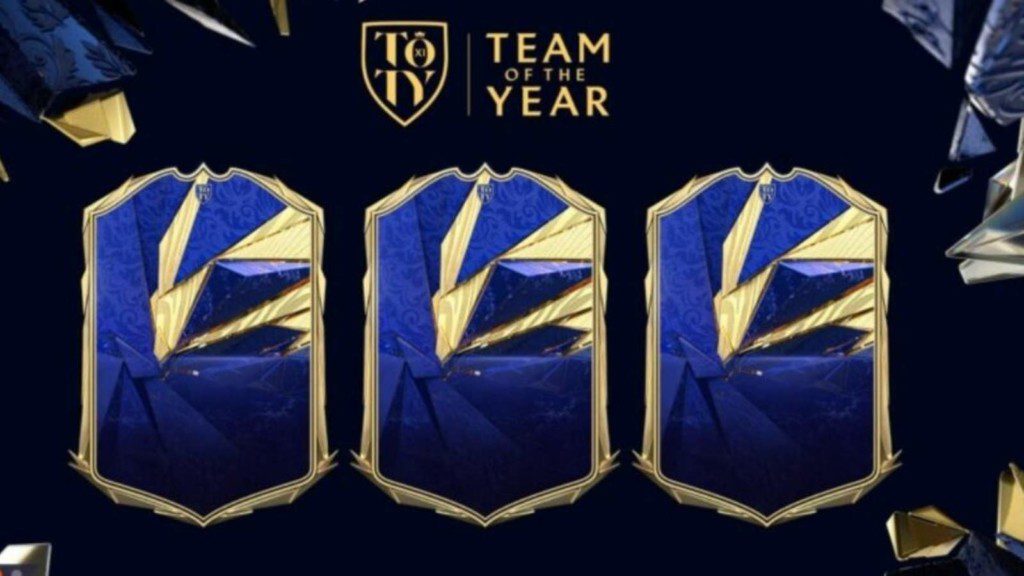 This will be one of the most awaited events in the game as it features the most wanted themed items, promo packs, objectives and SBCs.
Related: What are Mid Icons FIFA 22 and how are they different than icon cards?
The FIFA 22 TOTY event will be one of the best events and is scheduled to release on 21st January, 2022 at about 6:00 PM GST (Friday). The event will go on till February 1st, 2022 for 10 days.
The event will feature some great player cards for the players to obtain. This event will feature 7 total TOTY players who can be nominated due to their performance this year. Apart from that many player items will be released through the course of the event which can be obtained through SBCs and challenges.
More news about the event will be released soon and players can keep a watch out on the official EA FIFA Twitter page.
Follow our Instagram page for more updates on gaming and esports!
Also read: When will Showdown FIFA 22 Kovacic and Keita get upgraded?