The FIFA 23 Ultimate Team Web App went live yesterday, and it was highly anticipated by the fans until it released. Squad Building Challenges, also known as SBCs, are an integral part of FIFA Ultimate Team. Players use Squad Building Challenges to unlock special versions of players and earn packs in FUT. Advanced Squad Building Challenges are complex and difficult challenges and are popular with users early in the game as they provide players with expensive packs.
Fans were eager to log in to the web app and begin their FIFA 23 journey, and excitement was at an all-time high. However, the release of the app turned out to be a rather disappointing affair as some of the changes made by EA Sports negatively affected the overall experience of the game. Have a look below to know more.
Also read: FIFA 23 Web App: Essential Tips to Start Your New FUT Season With a Bang
EA Sports Receive Backlash After Making Advanced SBCs Untradeable in FIFA 23 Web App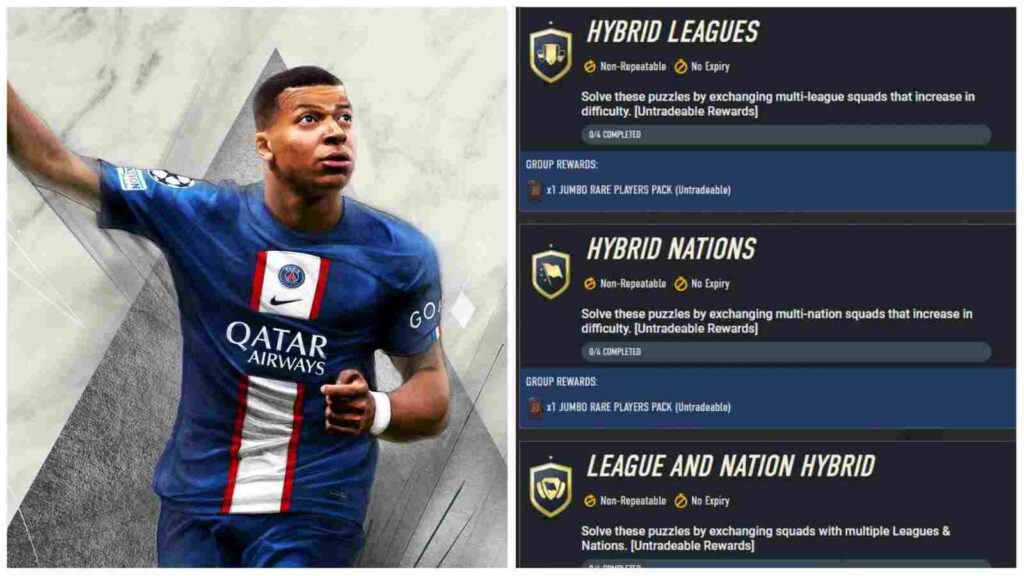 Following the release of the web app yesterday, fans were able to access it. However, they were hit with a surprise upon accessing the app. EA Sports made certain changes in FIFA 23 which caught the majority of the fans off-guard. The Advanced Foundation SBCs in the game were made untradeable, much to the disappointment of many fans.
It was noticed that the size of the transfer list was reduced from what was earlier 100, down to 30. This heavily restricts the ability of players of the game in their trading and earning of coins before the full fledged released of FIFA 23, making it difficult and time consuming to do these on the web app.
Also read: Top 23 Premier League Ratings in FIFA 23: Who Makes the List and Which Club is Represented the Most?
There were arguments made on whether the web app would even be of use anymore now that users won't be able to profit and earn coins from advanced SBCs. Untradeable rewards were not the only problem with the SBCs, as it was also observed that the necessities for a few SBCs have been impossible to come to terms with in a mathematical sense, making those SBCs even more unwanted. Untradeable rewards have additionally hindered the potential of gamers to make cash, as they can't promote the contents of the packs they get a hold of from finishing SBCs.
The user's buying power will get heavily impacted, and only a few gamers may have the cash to shop for costly players in the game. As a result, the prices of players have dropped heavily, with even meta players selling at low prices. Hopefully, EA will notice the negative feedback and correct these problems before the early access releases on September 27.
Also read: FIFA 23: Foundations SBCs 1,2, and 3 for the New Game LEAKED!