Marcus Rashford is the EA Sports September Player of the Month in FIFA 23, which means he has now been rewarded in the new game with a specially upgraded POTM item. The fact that Rashford would be named Player of the Month and would receive an upgraded card was actually leaked yesterday.
Since the Rashford POTM was leaked earlier by the ever-reliable Fut Sheriff, this gave some time for players to prepare for the new SBC. Players of the game expected the Rashford SBC and could save up some coins to complete his new Squad Building Challenge. Have a look below to find out how to complete the SBC in FIFA 23.
Also read: FIFA 23: Thiago Silva Flashback SBC Leaked
Rashford POTM SBC is Now Live in FIFA 23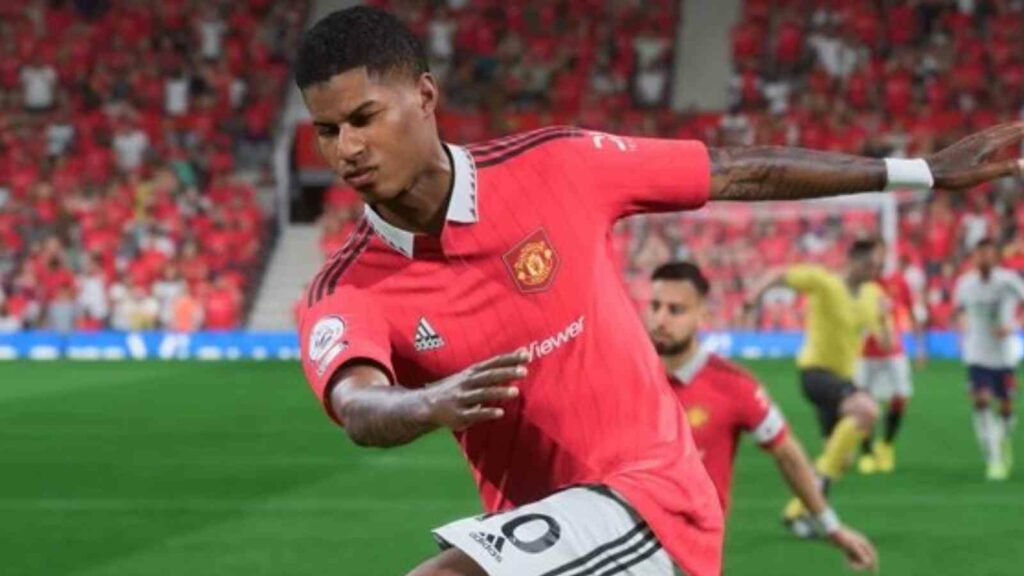 Rashford has always been a formidable player in FIFA . His stats, combined with his height and physicality, means he is a real threat in front of the goalpost, and FIFA 23 is no exception. His 84-rated POTM card is going to be widely used in the first few weeks of the Ultimate Team cycle. Rashford's POTM SBC is open for his 30 days from today, September 30.
One good thing about the long time available to complete this SBC is that players of the game have time to collect fodder from multiple sources such as SBCs and other objectives. It may take some time to receive the card, but players can save a lot of coins by waiting patiently. To complete the SBC without any fodder, it will cost you somewhere between 110,000-120,000 FUT Coins.
Also read: FIFA 23 TOTW 2 Features Stars Such as Salah, Havertz, and More
Here are the requirements to complete the Rashford POTM SBC in FIFA 23:
Manchester Utd
Minimum 1 Player from Manchester Utd
Minimum Team Rating: 84
Number of Players in the Squad: 11
England
Minimum 1 Player from England
Minimum Team Rating: 85
Number of Players in the Squad: 11
Premier League
Minimum 1 Player from Premier League
Minimum Team Rating: 86
Number of Players in the Squad: 11
Marcus Rashford's POTM card is an 84 rated card with a base position of Striker. Overall, the stats are pretty decent and useful in the meta, but it does have some weaknesses. The strength of this card is its pace of 88, which allows it to beat most opponents. 84 shooting and 83 finishing are decent for this stage of FIFA 23 considering the lack of other player options. With his 5-star skills and moves, he will be a dribbling machine in FIFA 23.
Also read: FIFA 23: How to Complete the Latest Marquee Matchups SBCs