Featured Team of the Week (TOTW) and Player of the Month (POTM) Items are some of the highest demanded cards in the game. Players of the game are considered lucky if they possess either of these items, and they prove to be a vital addition to your FIFA Ultimate Team. They receive specialized designs which make them stand out in your squad as well.
Player of the Month cards are given to the best player in the league for a particular month. Player of the Month cards is given for the Premier League, LaLiga, Serie A. Bundesliga, Ligue 1, and Eridivise. On the other hand, featured TOTW Items are given all across world football. Have a look below to know more.
Also read: Ted Lasso to Debut in FIFA 23 With AFC Richmond in a Massive Reveal
POTM and Featured TOTW Items to be Upgraded in FIFA 23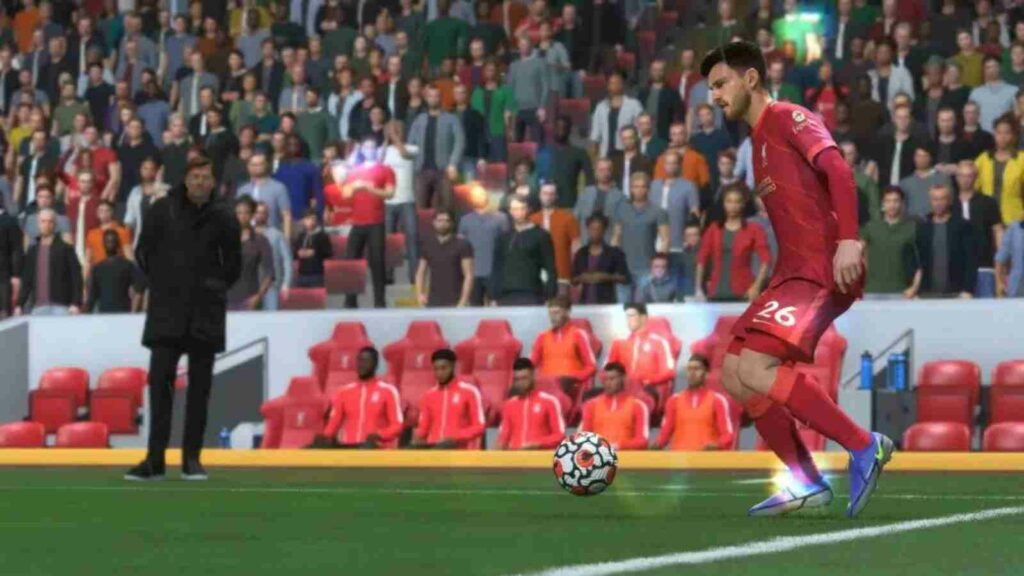 POTM and TOTW Items get heavily boosted and have much more upgraded stats than the base card stats of the player. Previously, featured TOTW and POTM items could only have their stats boosted. However, in this new change by EA Sports, there is going to be a new process and end product in FIFA 23.
In a leak from a reliable source, it seems to be that POTM and featured TOTW Items will now receive upgrades to their skill moves and weak foot in FIFA 23 Ultimate Team. The leak comes from the ever-reliable Fut Sheriff. Sheriff is known for providing reliable leaks, and has been spot on with his leaks for easily the past month or so. Therefore it is safe to say that we can expect upgrades in skill moves and weak foot to be given to POTM and featured TOTW items in FIFA 23.
Also read: FIFA 23: De Bruyne and Son Feature as Team of the Week 1 Goes Live
Featured TOTW items can receive upgrades to Skill Moves and Weak Foot attributes, making the Featured TOTW even more meaningful by reflecting the moment a player earns his place on Team of the Week. As a result, these updates will not carry over as we receive the next performance-based item.
This is pretty great news for FIFA 23 and something we haven't seen before with these specific items in the past. No doubt this will greatly extend the life of POTM and featured TOTW cards. This suggests that players like Erling Haaland with his five-star skills and weaker legs could make an appearance in FIFA 23 Ultimate Team, as it is pretty much known that Haaland is bound to feature as a TOTW player on multiple occasions and likely to be a POTM as well.
Featured TOTW items were previously introduced in FIFA 22 to celebrate the achievements of select Team of the Week players. They are indicated by a star icon above the overall rating. Each week, EA assigns one of these items to one player, providing a 2x boost. Whether EA will decide to upgrade regular TOTW items in FIFA 23 with weak foot and skill moves in the future remains to be seen. Players are hopeful that they get to see this feature, but until official confirmation, they should take this with a grain of salt.
Also read: EA Sports and the FIFA 23 Web App Come Under Fire Following Untradeable Advanced SBCs