FIFA 23 is available to players who pre-ordered the Ultimate Edition or are EA Play subscribers. The game will officially release worldwide on Friday, September 30, 2022. Ultimate Team Edition owners and EA Play subscribers were officially able to play the full game starting Tuesday, though some were able to start playing on Monday as Early Access rolled out earlier than expected.
The first FIFA 23 Ultimate Team TOTW roster, TOTW 1, was announced last week around the same time the FIFA 23 FUT Web App was released. Team of the Week (TOTW) is a weekly promotion for FIFA 23 Ultimate Team that recognizes the best players in real-world football with upgraded TOTW In-Form Items.
Also read: Best Budget FIFA 23 Ultimate Team Starter Squads for Each of the Top 5 Leagues
TOTW 2 in FIFA 23 is Topped by Salah and Modric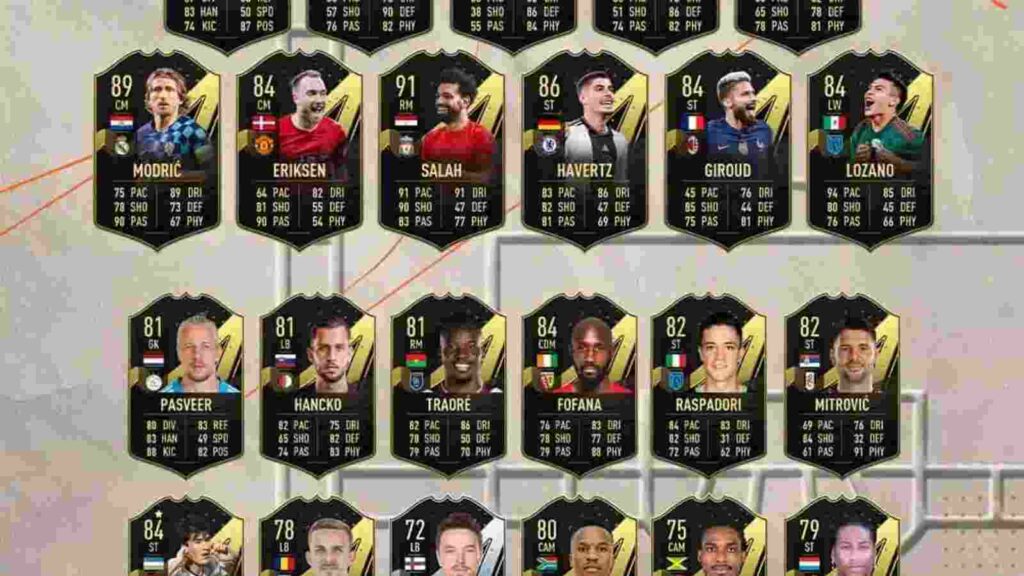 Among all the hot promotions EA Sports is running in FIFA 23, Team of the Week continues to be the mode's annual OG promotion. TOTW hasn't made much sense in the last few games due to the wealth of weekly promotions. Teams of the Week, however, help keep the market healthy, offering everyone's favorite Ultimate Team player some serious upgrades.
For a limited time, you'll have the chance to win this week's Team of the Week 2 players through FUT Packs, and while you can also buy these cards on the Transfer Market, TOTW's top players are usually priced very high. However, certain TOTW items can receive Squad Building Challenges (SBC) which are an easy way to pick up TOTW players.
Also read: FIFA 23: Squad Battles Rewards in FUT 23 That You Stand a Chance to Earn
Here the full list of the main 11 in TOTW 2 in FIFA 23:
GK: Wojciech Szczesny (Juventus and Poland) – 87
CB: Marquinhos (Paris Saint-Germain and Brazil) – 89
CB: Willi Orban (RB Leipzig and Hungary) – 84
CB: Manual Akanji (Man City and Switzerland) – 84
RB: Diogo Dalot (Man United and Portugal) – 82
CM: Luka Modric (Real Madrid and Croatia) – 89
CM: Christian Eriksen (Manchester United and Denmark) – 84
RM: Mohamed Salah (Liverpool and Egypt) – 91
ST: Kai Havertz (Chelsea and Germany) – 86
ST: Olivier Giroud (Milan and France) – 84
LW: Hirving Lazano (Napoli and Mexico) – 84
Besides Salah, Havertz, and Modric, it can be seen that there are other world-class players who have made the Team of the Week 2 as well. Players such as Marquinhos and Eriksen are top-notch. Salah would be the ideal target for players of the game to snap up and add to their Ultimate Team squad.
Also read: Cyberpunk 2077 Becomes Best-Selling Game on Steam, Overtakes FIFA 23 and Modern Warfare 2