A new card of Liverpool's Alex Oxlade-Chamberlain with an 84 rating has been included as the new FUT Ballers card in FIFA 23 Ultimate Team. Those that successfully complete his associated SBC will be rewarded with his special card.
Oxlade-Chamberlain is a part of the FUT Ballers promotion that was just introduced in FIFA 23, where featured players are only made available through SBCs and objectives and are eligible for an upgrade after completing both. Players must first finish this SBC in order to acquire Oxlade-Chamberlain's 84-rated card, then complete the objective using the SBC card in order to earn the 86-rated improved version.
Related: FIFA 23: How to complete the Dejan Kulusevski FUT Ballers SBC
The Alex Oxlade-Chamberlain FUT Ballers SBC in FIFA 23 offers players a great card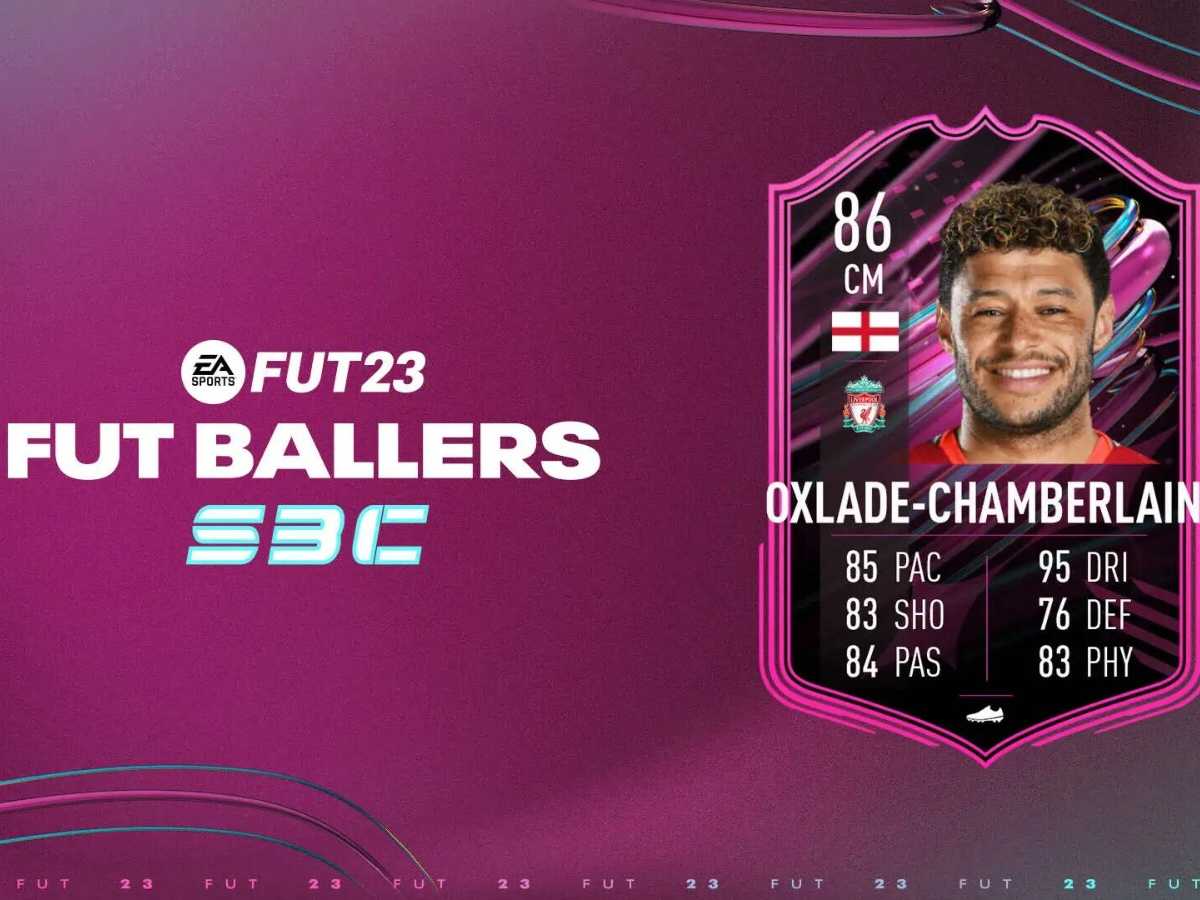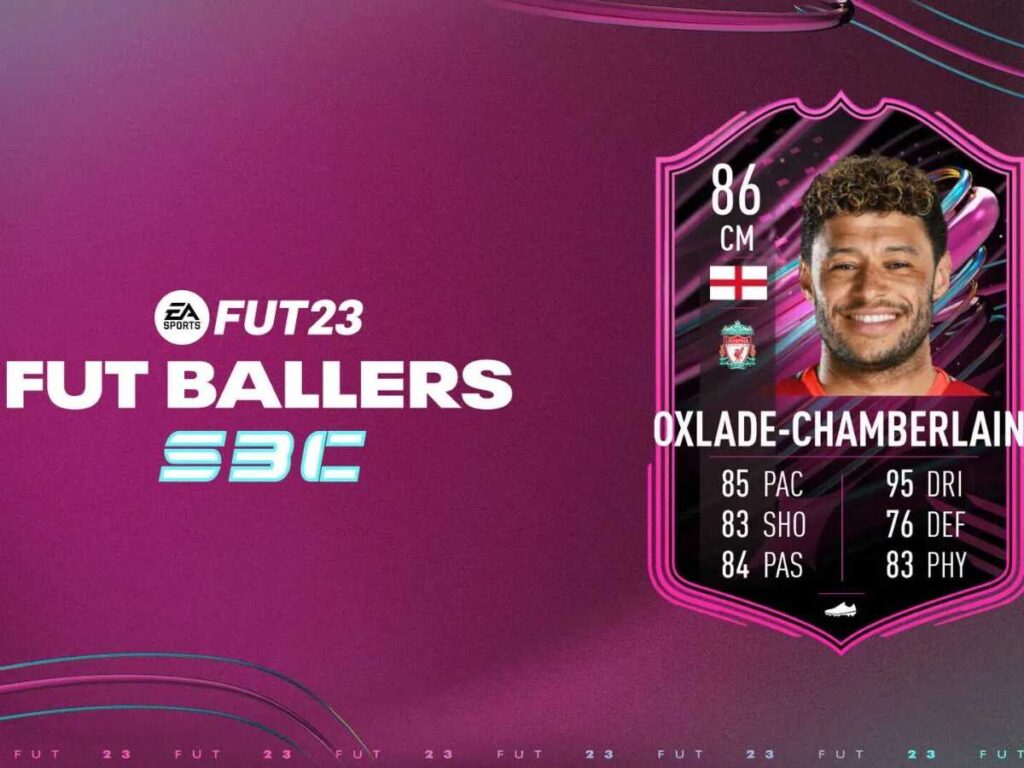 The only task Oxlade-Chamberlain's SBC requires is an 83-rated squad with a minimum of 11 players, and one Premier League player. Depending on the platform players use to play FIFA 23, they'll need to spend between 36,000 and 39,000 FUT coins.
Requirements to complete the Alex Oxlade-Chamberlain FUT Ballers SBC
Number of players from Premier League: Min 1
Squad Rating: Min 83
Number of players in the Squad: 11
Chamberlain's AcceleRATE type is Controlled in this version. His skill moves and weak foot are 4 stars. Chamberlain's 84-rated FUT Ballers variant has all skill ratings from 74 and 87. Overall it can be said that this card is good enough to cause some serious problems for opposition players.
In other words, after finishing an in-game objective, Oxlade-84-rated Chamberlain's FUT Ballers version can be upgraded to an 86-rated version. Players simply need to fulfill Chamberlain's part of the objective from the Play to Style set to obtain FUT Ballers Mason Mount. The objective is: 
Assist with a through ball in five different matches while using FUT Ballers Alex Oxlade-Chamberlain in Squad Battles on a minimum of Semi-Pro difficulty (or Rivals).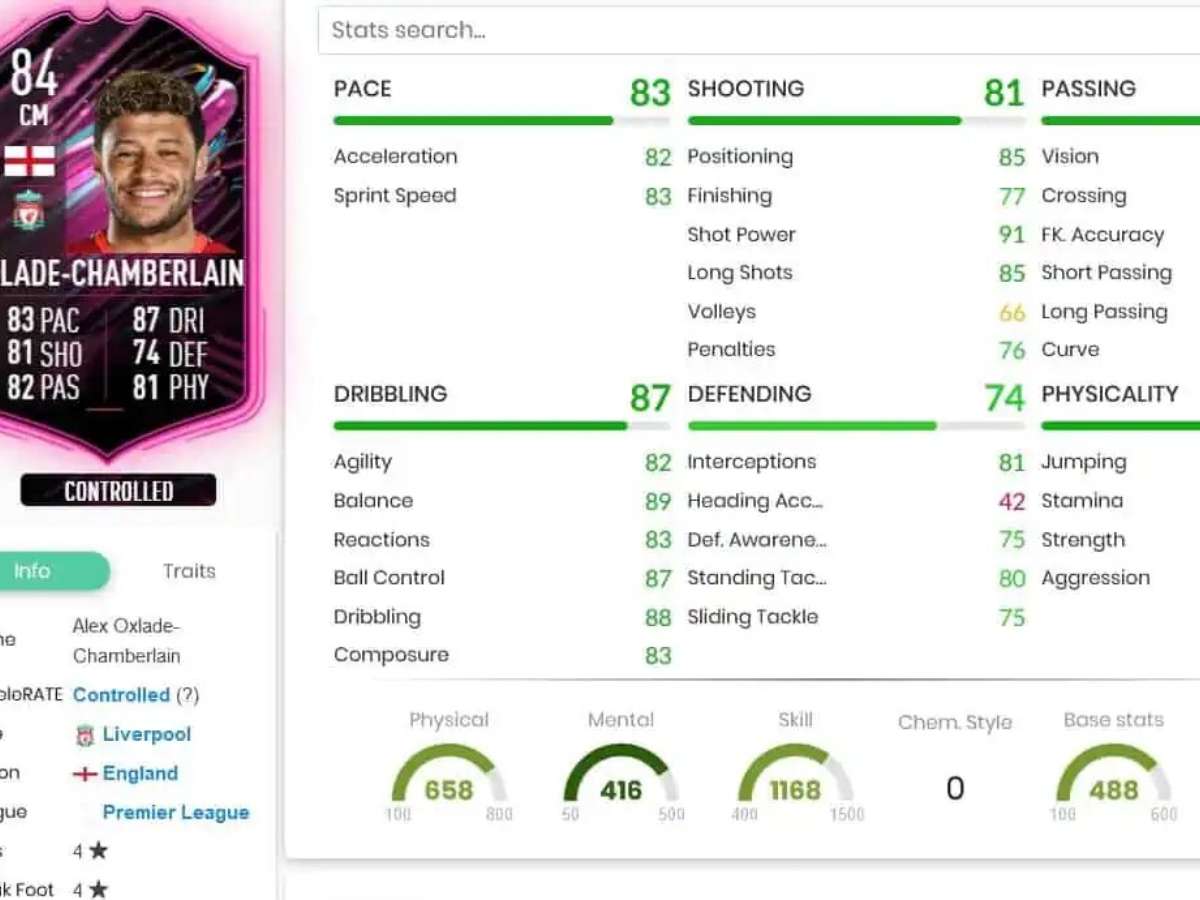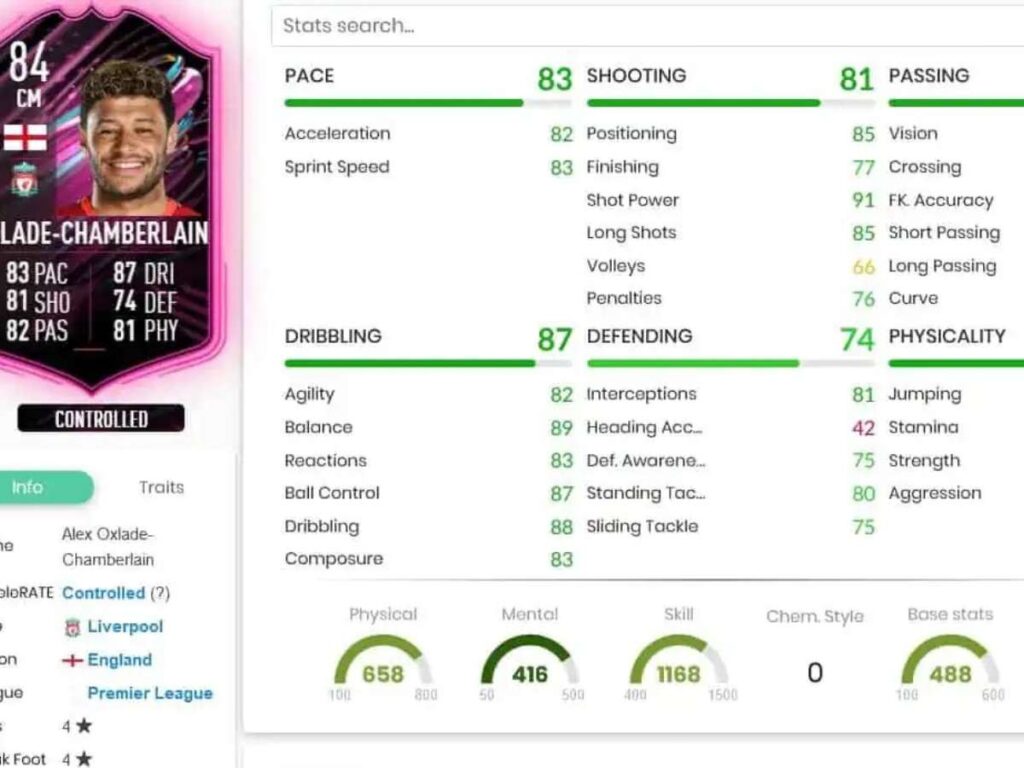 Almost all of Oxlade-Chamberlain's attributes in the 86-rated version have been improved by two points. This is with the exception of his dribbling, which saw an eight-point bump. Players have 10 days to finish the objective and the SBC in FIFA 23 because they both expire on March 31.
In case you missed it!