In FIFA 23, the Showdown Series event is now taking place, with Nahuel Molina being the first player to appear in the Showdown matchup with a specific Showdown SBC. The Argentinean defender has a special upgradeable item in Ultimate Team and will play for Atletico Madrid in their next match against rivals Real Madrid.
This weekend's La Liga matchups between two of Spain's top teams will be for league standings and bragging rights. One player from each team will receive a unique dynamic card in FUT as part of the Showdown Series promotion for FIFA 23. Nahuel Molina represents Los Colchoneros, while Dani Ceballos represents Real Madrid.
Related: FIFA 23: How to complete the Rodrygo UCL MOTM SBC
The Showdown Molina card looks great and can be a great option for FIFA 23 players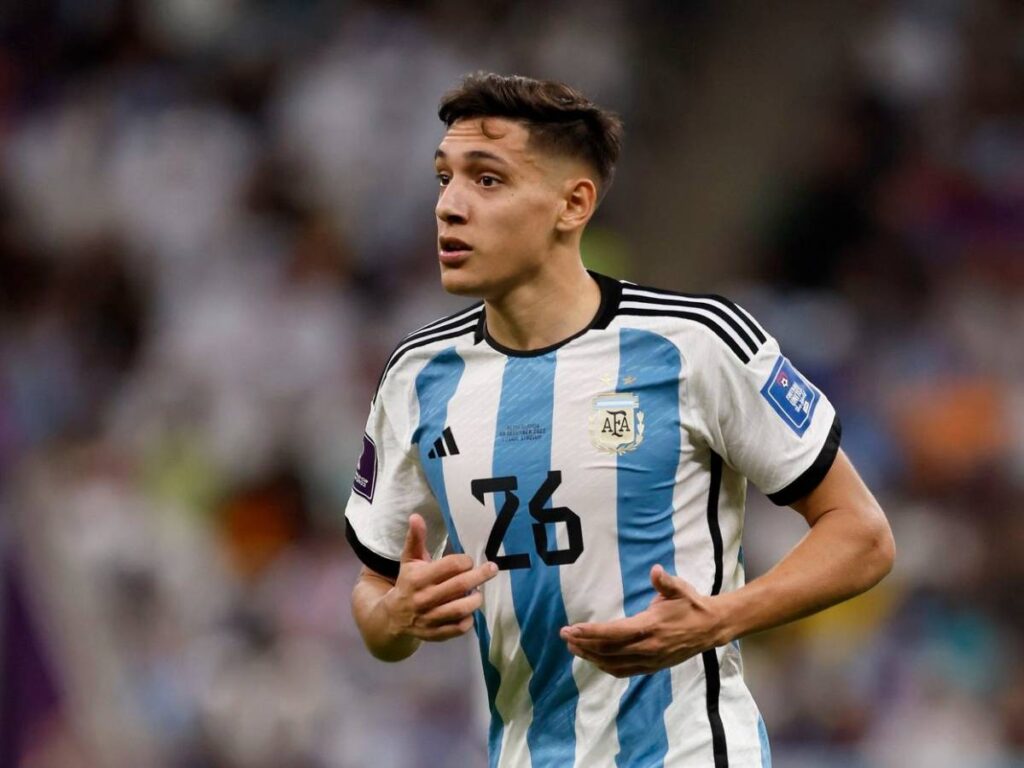 Cards in the showdown promo are dynamic items, with the victorious team's card gaining a +2 boost. In the event of a tie, both cards will receive a +1 upgrade, giving FUT enthusiasts in FIFA 23 Ultimate Team something to wager on. The most recent Showdown has special versions of Nahuel Molina and Dani Ceballos in FIFA 23, both of which are available via an SBC.
The 87-rated defender has the following crucial characteristics:
Pace: 91
Dribbling: 85
Shooting: 75
Defending: 84
Passing: 81
Physicality: 84
He also possesses three-star skill moves and a three-star weak foot, which is not a concern for defensive players in the current meta of FIFA 23. The cost of expensive Team of the Week players and fodder cards on the FIFA 23 Transfer Market is a major factor in the SBC's estimated total cost of about 120,000 FUT coins.
Requirements to complete the Showdown Molina SBC:
Number of players from La Liga Santander: Minimum one in your starting eleven
Players with a minimum OVR of 87: Minimum one
Team of the Week players: Minimum one
Squad Rating: Minimum 86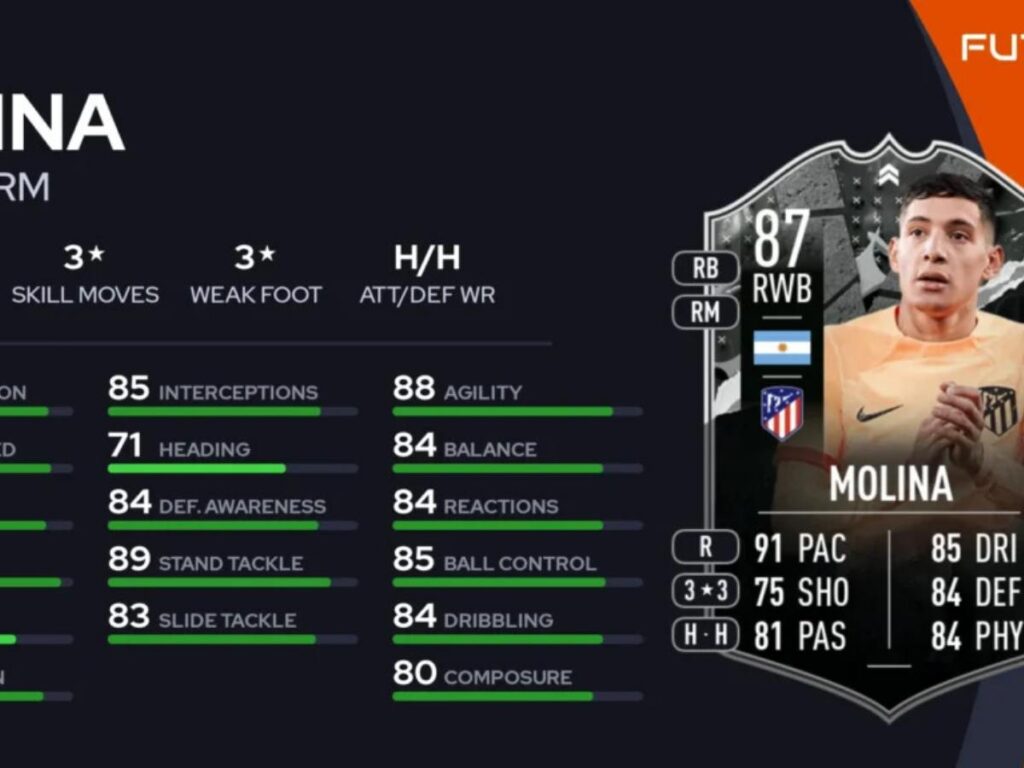 The lack of viable right-backs in La Liga makes the Showdown Molina SBC an appealing option for many FIFA 23 Ultimate Team players. In spite of the SBC costing more than 120,000 coins, its dynamic character contributes to its attractiveness.
Although Real Madrid are the clear favorites to win, Los Colchoneros are not to be taken lightly and could win and get an upgrade for this Showdown card. The card already has the stats to be a strong defender, and because of his league and nationality, Molina will be a great asset for FUT clubs even if it doesn't get any upgrades.
In case you missed it!