Lautaro Martinez is the leader of the FIFA 23 Ultimate Team's Team of the Week 14 selection, which was unveiled by EA Sports. After a thrilling weekend of matches, the squad includes some of the best players from different club football competitions. The creators have given them in-form items in Ultimate Team as a result of TOTW 14.
In FIFA 23, Team of the Week has undergone a thorough redesign, giving cards more benefits to make them more competitive in the game's current meta. Due to their high base overall ratings, special versions of players like Lautaro Martinez become even more powerful.
Related: FIFA 23: Marcus Rashford Premier League POTM card leaked to arrive in Ultimate Team
TOTW 14 (Team of the Week 14) in FIFA 23 is led by Argentinian stars Lautaro Martinez and De Paul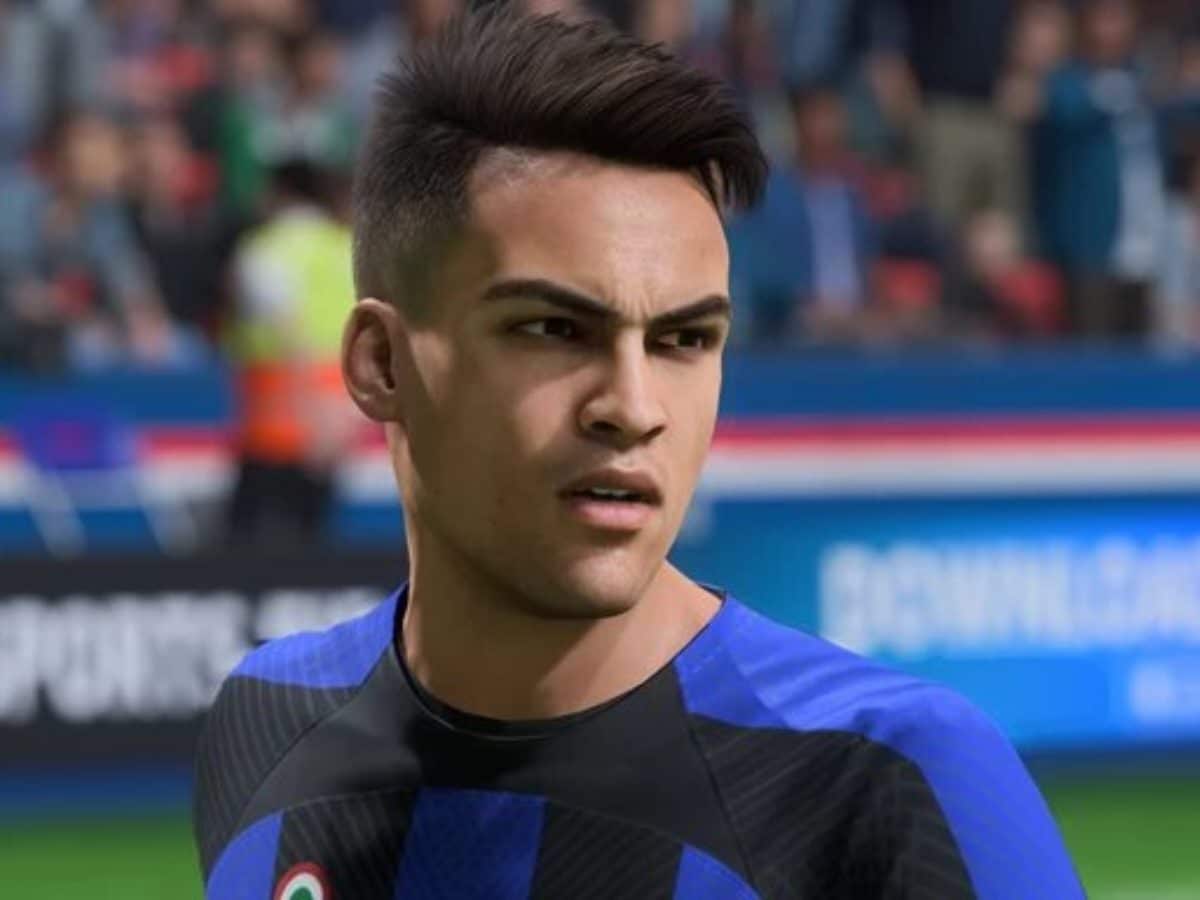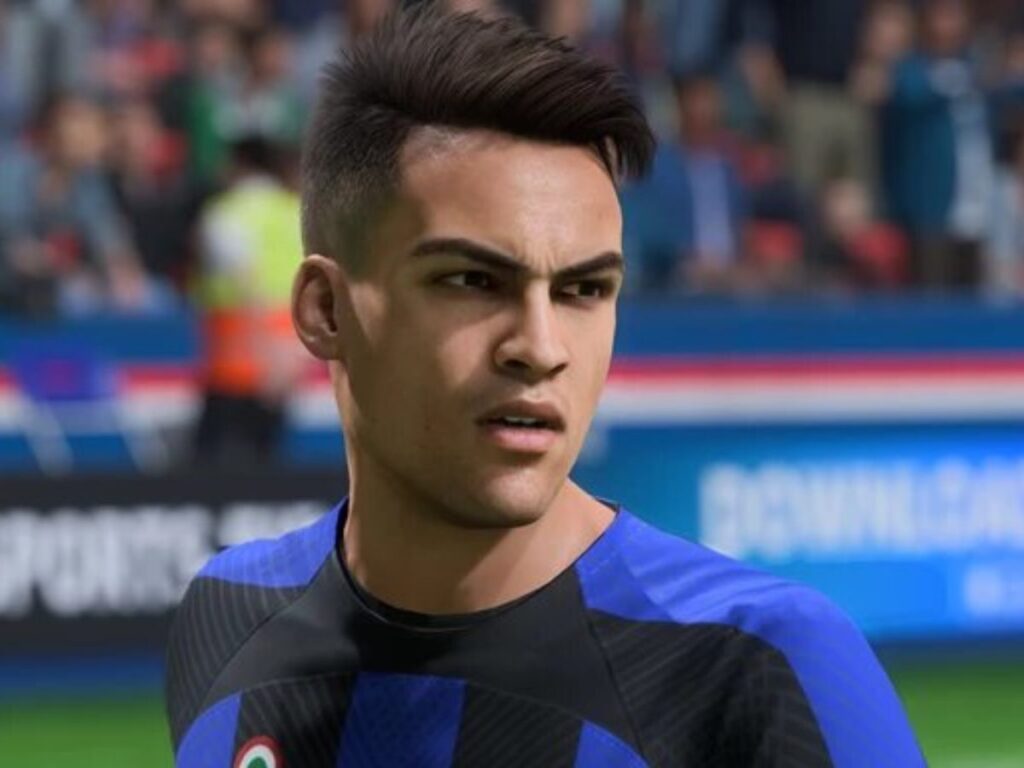 Team of the Week 14 is made up of a diverse group of players, including both well-known and underappreciated individuals who have helped their teams win despite not being popular with the general public. In addition to rewarding footballers for their accomplishments, the TOTW promotion offers players consistent weekly content in FIFA 23 Ultimate Team.
Full list of TOTW 14 players:
Lautaro Martinez: 88
Dani Olmo: 88
Jonas Hofmann: 88
Stephy Mavdidi: 88
Rodrigo de Paul: 87
Dominico Berardi: 87
Luis Alberto: 86
Enner Valencia: 85
Alex Remiro: 85
Matthias Ginter: 85
Dante: 84
Karim Onisiwo: 83
Riccardo Orsolini: 83
German Pezzella: 83
Mattias Svanberg: 83
Vangelis Pavlidis: 83
Przemyslaw Frankowsli: 83
Michele Di Gregorio: 83
Ulisses Garcia: 82
Anastosios Douvikas: 81
Jasmin Buric: 79
Iker Guarrotxena Vallejo: 79
Josh Campbell: 78
While Inter are now enjoying an incredible run, Napoli are currently comfortably in first place in Serie A. Inter's success is partly attributable to Lautaro Martinez's goal-scoring prowess, as the Argentine striker demonstrated his superiority against the league's top defenders. He was selected for the TOTW 14 in FIFA 23 after scoring twice as Inter defeated Cremonese 2-1.
Rodrigo De Paul, a fellow countryman of Martinez who plays for Atletico Madrid in La Liga, also earned a position in TOTW 14 roster for his game-winning performance. The special item is on par with his Winter Wildcards version with his 87-rated TOTW card.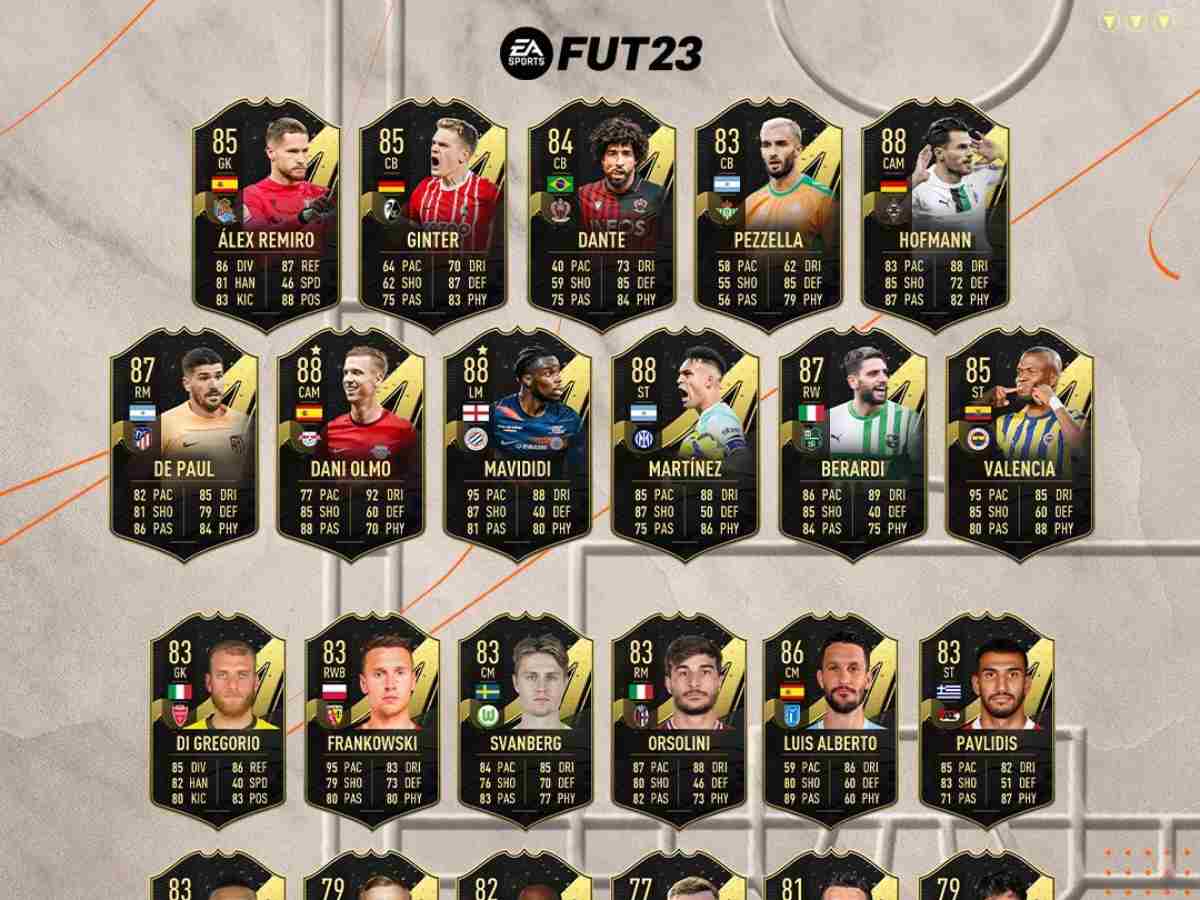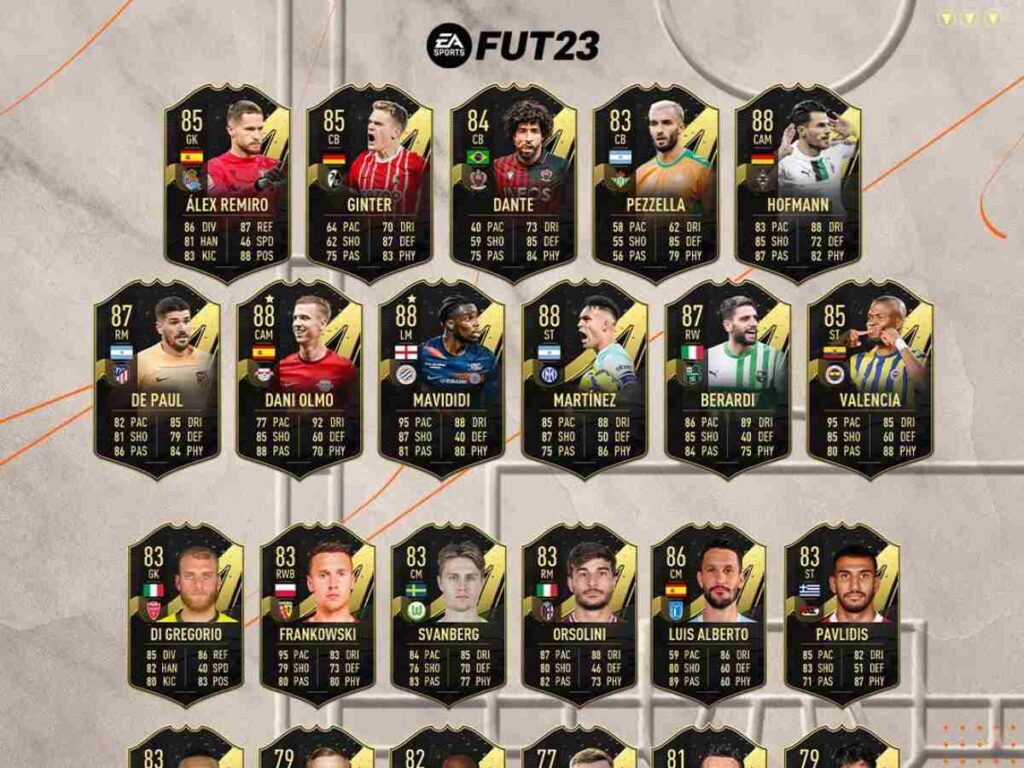 When it comes to the FIFA 23 meta, Rodrigo De Paul and Lautaro Martinez from Argentina are this team's leading candidates. Their special variants, which are preferred by players due to their extreme power, are in supplementary to their base cards, which are highly regarded and usable in the game. Incredibly strengthened cards like Mavididi and Berardi are now realistic offensive options for Ligue 1 and Serie A sides. TOTW 14 is, however, generally not that impressive.
In case you missed it!