The Fortnite x Polo Ralph Lauren collab has officially been announced. The rumors were true, as Fortnite took to Twitter to announce the official collaboration with the fashion giant Polo Ralph Lauren on 1st November 2022.
This collaboration was teased in the game by Epic Games, as there was a poster (Polo x Lama) on a wall revealing the collab. The outfits will be available for in-game purchase on 8th November.
The Polo Stadium Collection set will be dropping on Saturday, November 5 2022, at 8 pm ET. Here are all the details about the Fortnite x Polo Ralph Lauren Collaboration.
READ MORE: Fortnite to giveaway 1000 V-bucks to specific players- are you eligible?
What's in the Fortnite x Polo Ralph Lauren Collab?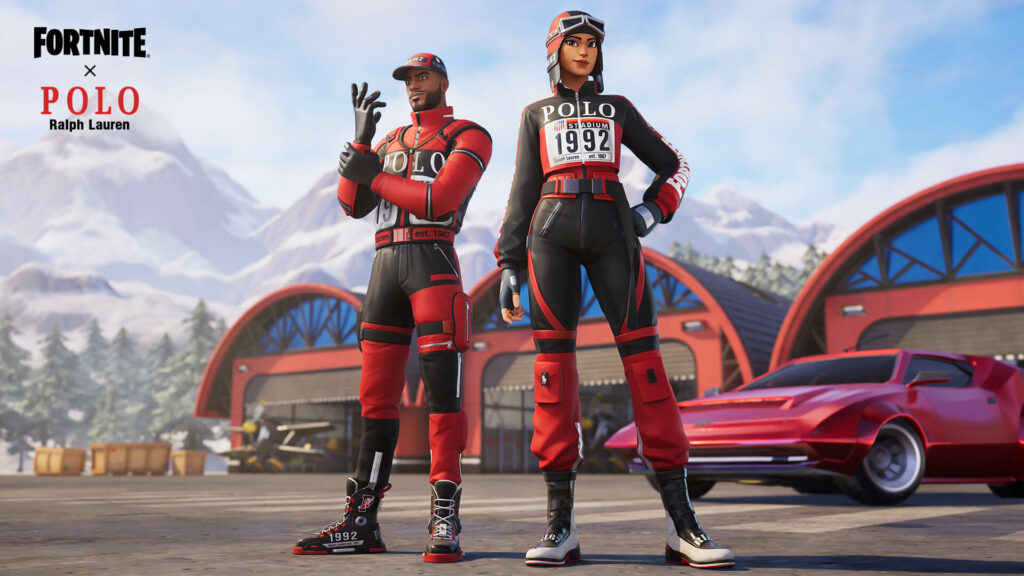 Fortnite X Polo Ralph Lauren will feature an in-game Polo Stadium Collection set. This bundle set like every bundle set will consist of skins and harvesting tools, Back Blings and loading screens. This set includes two complete outfits: the Stadium Hero '92 and the Polo Prodigy outfit. The Stadium Hero outfit will have four different styles: a default style, a white blue red alter color, and two in Marsh coat style. The complete outfit will also include a stadium collector pickaxe, a Racerback back bling, and a stadium drifter glider.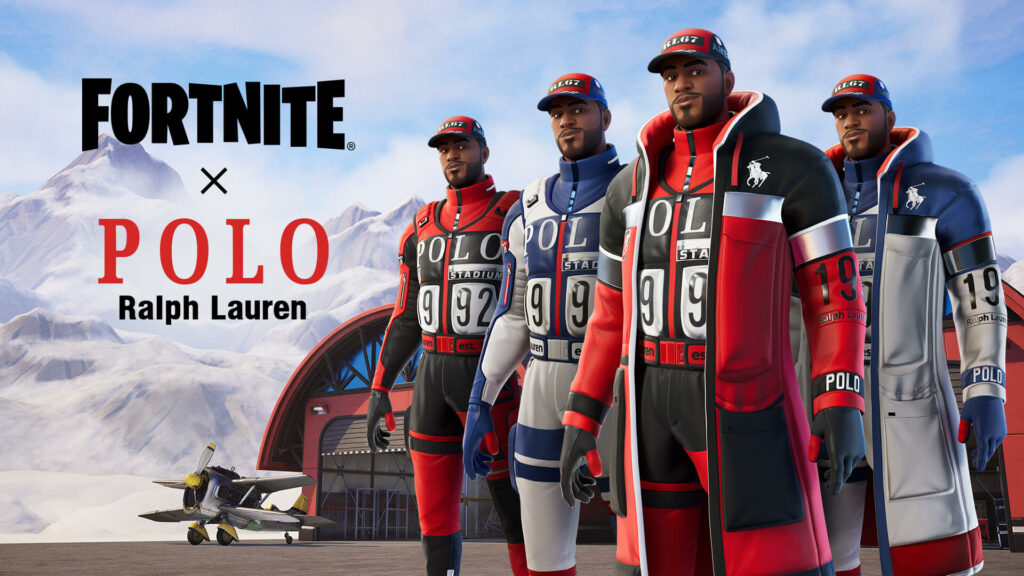 The Polo Prodigy outfit will have two styles, a default and one alter color option in white. This outfit will have the 1992 Mallet Pickaxe and the P-Wing Pack Back Bling. Above these two outfits, the collab also reveals a new emote named the Victory Colours Emote, and a new Loading screen: the Back into the Arena Loading Screen.
READ MORE: Is Stranger Things coming to Fortnite?
There is a Polo Stadium Cup tournament that the players can complete to get exciting rewards. This tournament is a zero-build solo event that will be held on the 4th of November. This will give players the opportunity to unlock the exclusive skins earlier. To win the skins, player will have to collect at least 80 points and this event has a three-hour window in which players are allowed 10 matches on the basis of which the points are calculated. the player will receive 30 points for the 1st positing 25 for the 2nd 22 for the third up to 1 point for the ones falling between 50-75th positions. Try to gather as many points as possible to get the exclusive Stadium Hero '92 and Polo Prodigy Outfits.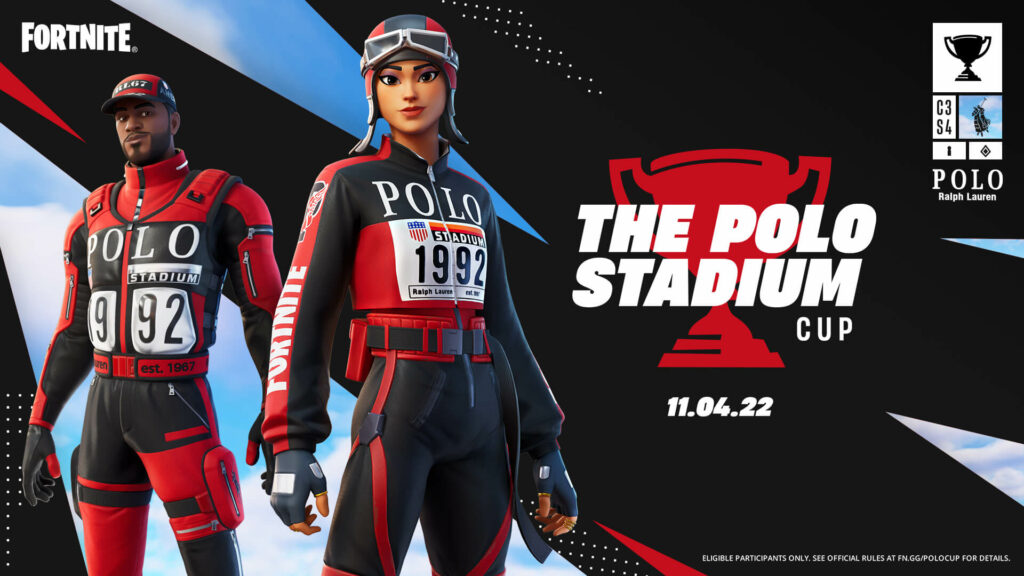 Along with the in-game collab, Polo Ralph Lauren is going to release a physical drop featuring Fortnite. it will contain the special Polo X Llama logo and embroidery this drop will be released on 2nd November. This will follow another drop on 1st December containing Polo x Llama Logo and a Fortnite x Polo-inspired outfit.
READ MORE: Fortnite leak Reveals More Than 75 New Survey Skins