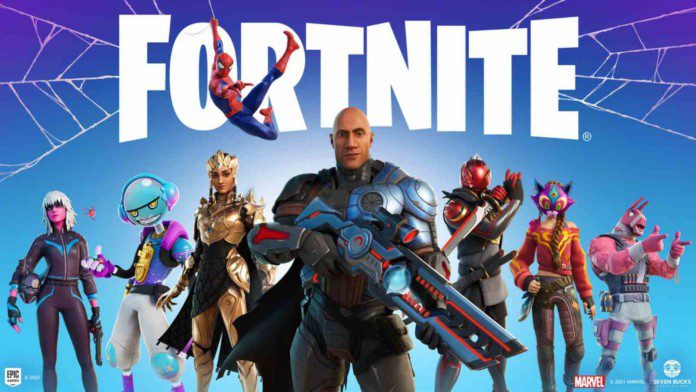 Fortnite Crew Pack January: Fortnite revealed the upcoming January 2022 Crew Pack which comes with a membership exclusive skin, instant access to the current Season's Battle Pass, and much more besides. These Crew Pack rewards will vary each month in terms of skins and cosmetics, depending on many other features.
A game that has taken the world by storm, powering streamers to new heights and giving regular gamers some acute hits, it's something that has managed to stay fresh no matter how many hours have been put in. Here's a look at all of the cosmetics players can get their hands on.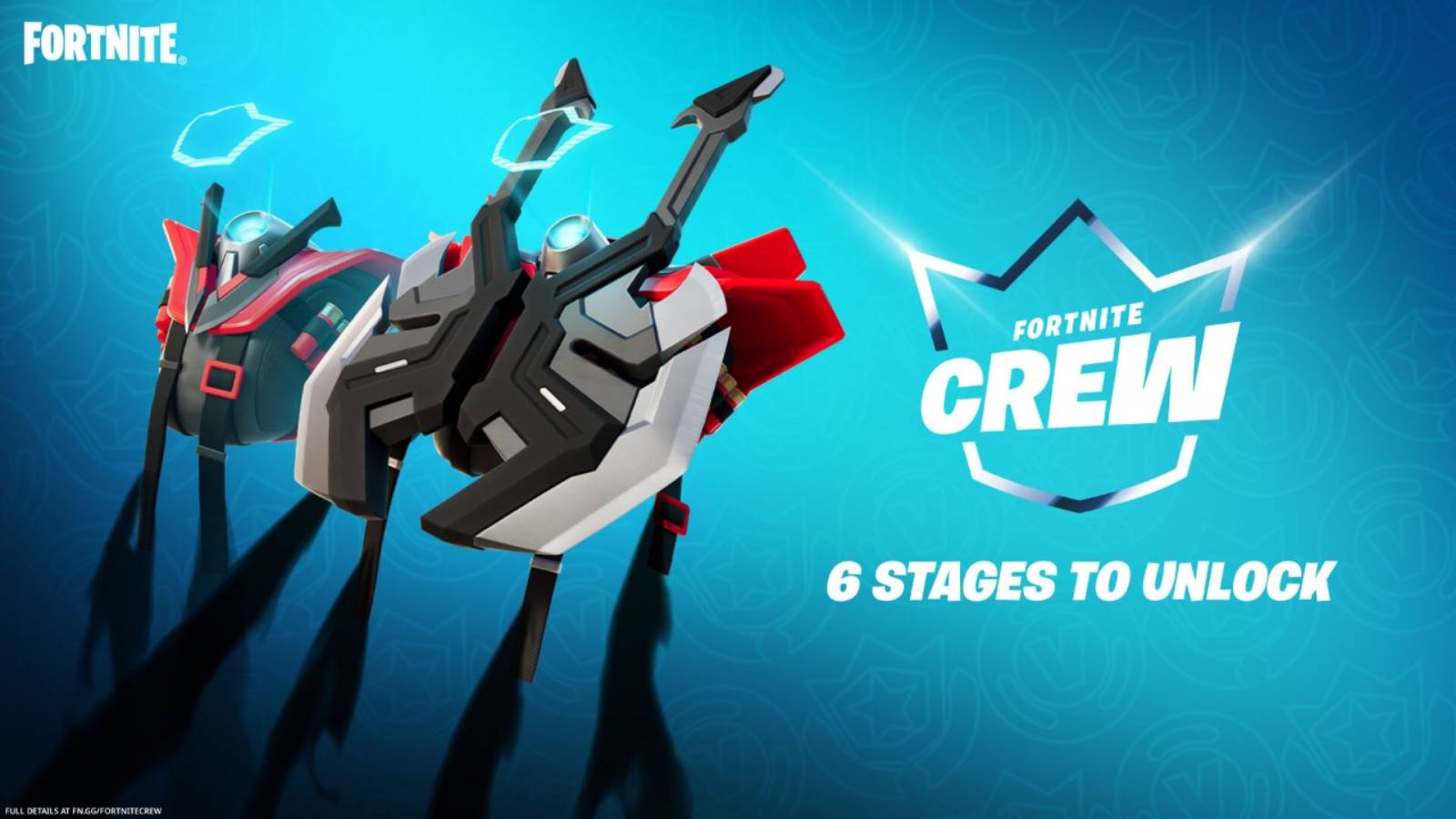 Related: Fortnite Season 7 Chapter 2: Upcoming Leaks, New Story Details, and More
Fortnite Crew Pack January 2022
Fortnite Crew Pack is hyped skin among the Fortnite community since last season, and the devs have recently announced their arrival in the ongoing season as well. Crew members can also unlock a special Golden Look Board glider during the Fortnite Winterfest event happening now until January 6.
The board is a throwback to Midas, a central figure in Fortnite Chapter 2 who has yet to appear on the new island. Snow Stealth Slone will be in the January 2022 Crew Pack, which goes live for active Fortnite Crew subscribers at approximately 7 PM ET on December 31, 2021.
The upcoming January Fortnite Crew rewards consist of many items as listed below:
Snow Stealth Slone Skin
Snow Stealth Hardcase Back Bling
Sleet Spike Pickaxe
Snow Stealth Wrap
Winter Sunset Style for skin and cosmetics
Those who sign up for Fortnite Crew before December 31 will also receive the Protocol Pack back bling, a piece that evolves into different stages for every month for six months while their Crew subscription continues, adding a pickaxe at month three.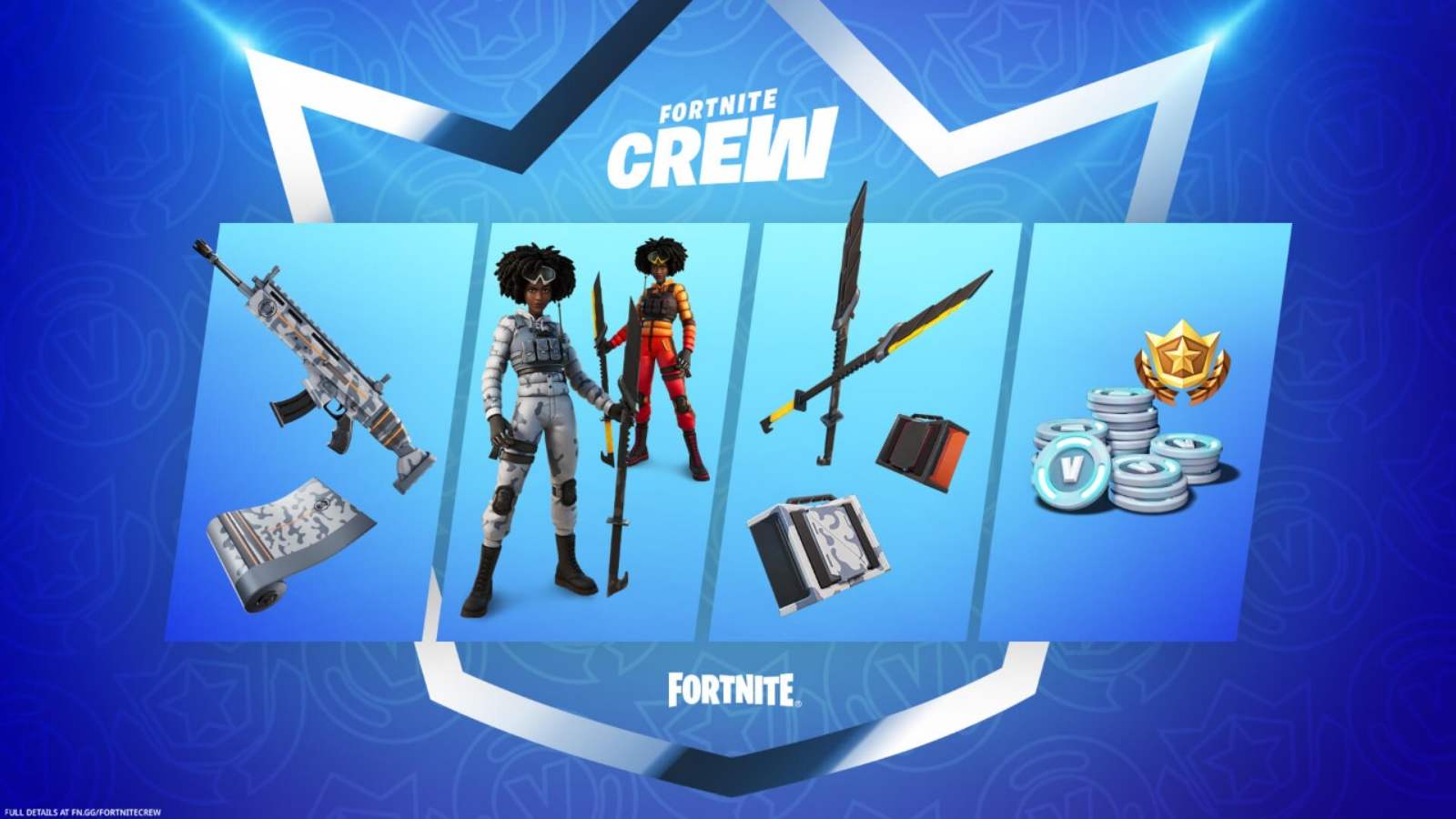 In addition to Snow Stealth Slone herself, the January Crew Pack includes the Snow Stealth Hardcase Back Bling (an IO-issued snow survival pack), the tundra-tested Sleet Spike Pickaxe, and, matching the uniform, the Snow Stealth Wrap.
Fortnite Crew subscribers always have instant access to the current Season's Battle Pass, meaning that active subscribers during the present Chapter 3 Season 1 automatically get its Battle Pass. If players had already bought the Chapter 3 Season 1 Battle Pass before subscribing during the Season, a one-time 950 V-Bucks return will be applied to their account as usual.
---