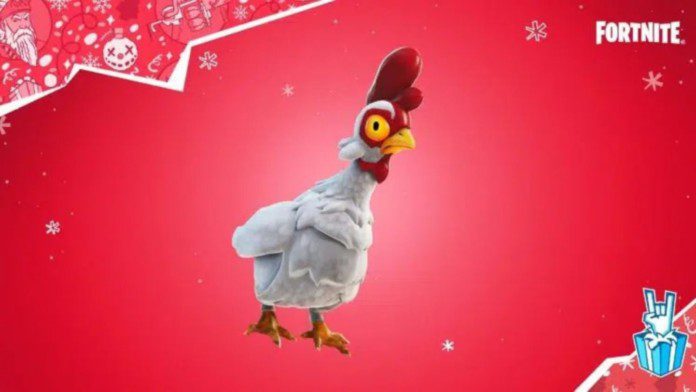 Fortnite Fly with a chicken challenge: Fornite has always given its players a fair share of whimsical challenges to keep up with, and the latest one crosses the mark. It urges players to fly with a chicken and gives free rewards in exchange. Fortnite's quests are always pretty exciting and Epic Games have been bringing up a lot of new stuff for its Battle Royale enthusiasts. 
The latest is a part of the Winterfest challenges, that give rewards to players. The article details how to complete Fortnite Fly with a chicken challenge and win free rewards.
Related – Fortnite Safe Locations: How to find and open Safes in Fortnite?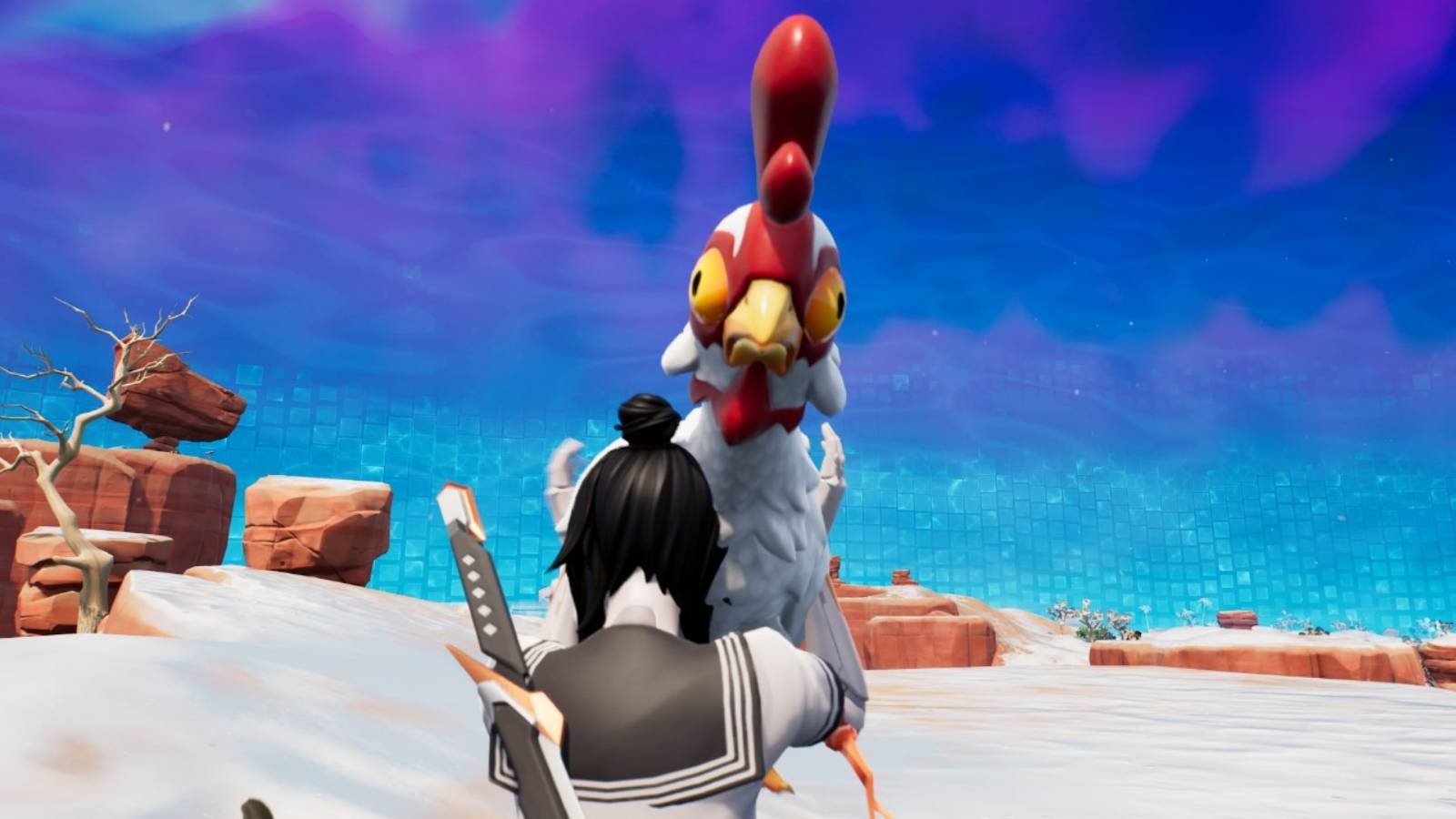 Fortnite Fly with a chicken challenge
A game that has taken the world by storm, powering streamers to new heights and giving regular gamers some acute hits, it's something that has managed to stay fresh no matter how many hours have been put in. Fortnite Winterfest 2021 Challenges are a part of a limited-time special event held specially at the onset of winter.
For the special occasion of Christmas, known as Winterfest, several new challenges have been added. These are always a good addition to the game for more XP.
Here are all the rest of the Fortnite Winterfest 2021 quests players will need to complete:
Warm yourself at the Yule Log in the Cozy Lodge (1)
Deal damage to opponents with Snowball Launcher (50)
Collect Toy Biplanes at Condo Canyon, Greasy Grove, or Sleepy Sound (3)
Travel while having icy feet (200)
Fly with a chicken (200)
Dance for three seconds at Crackshot's Cabin and Sgt. Winter's Workshop (2)
Ram a snowman with a vehicle (1)
Use a Holiday Presents! Item (1)
Search a treasure chest under a holiday tree (1)
Eat food in a single match (5)
Hide for 10 seconds as a Sneaky Snowman within 25m of an opponent (10)
Light a campfire while having icy feet (1)
Travel 1,000 meters on a Crackshot Quadcrasher (1000)
Destroy holiday decorations (10)
Give an opponent icy feet with a Chiller Grenade (1)
The best way to capture a chicken is to build around it, so it becomes trapped, or you can go wild and just run after it. However, they are faster than players, so it might be a bit of a challenge.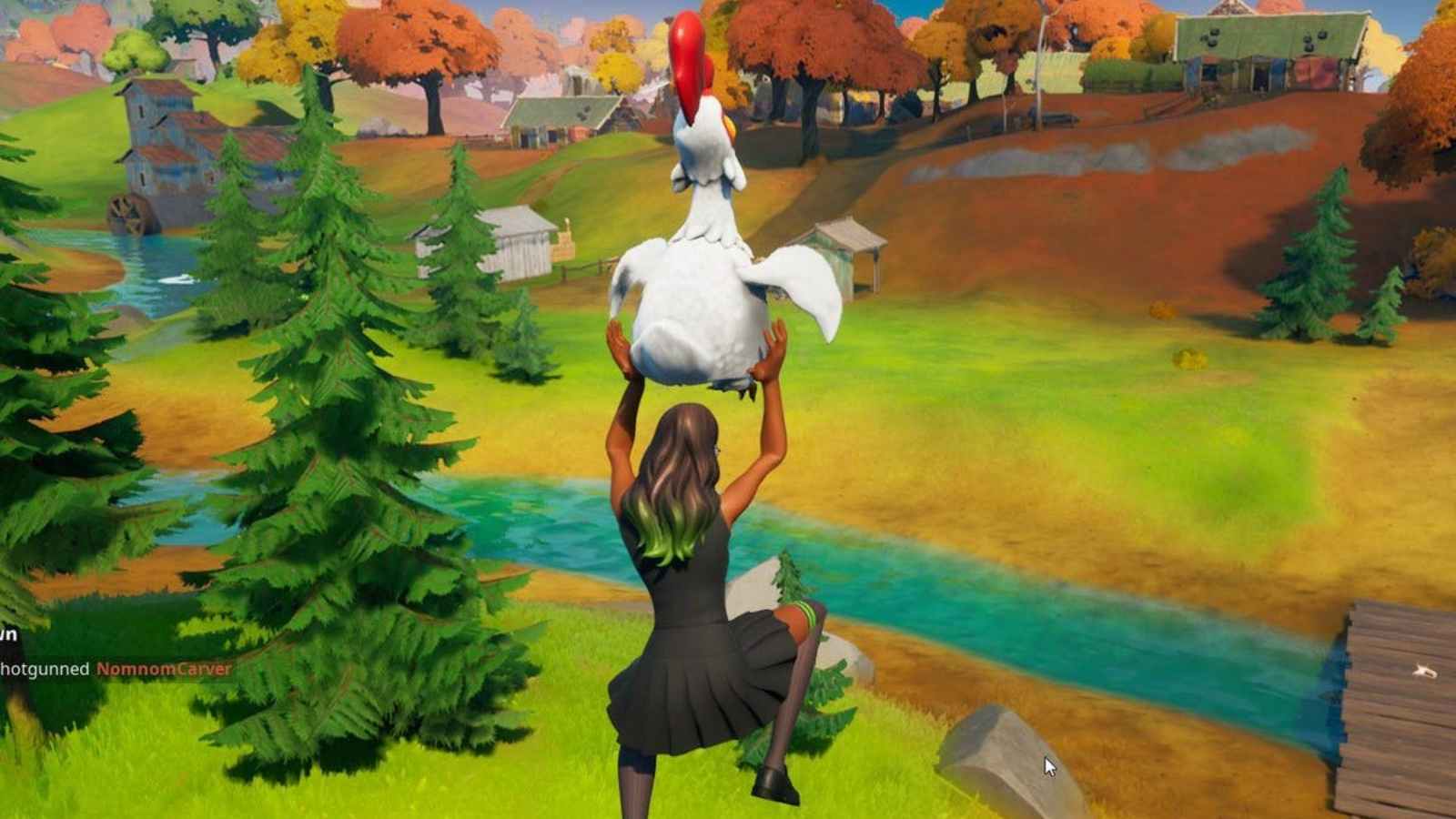 Players can easily find chicken spawning near a gas station and another building at an intersection at the Southwest of Rocky Reels. After the player has the chicken in their grasp, just run and jump to activate the slight floating or flying ability. They can also be found near the southern area of Rebel Reels.
Players should immediately press the "F" key when they come near a chicken and see the prompt appear above the chicken to interact with it and fly. Players will need to fly 200 meters with the chicken to complete the challenge.
---
Also Read: Red vs Blue, Creative Challenges and Crossover Events: Fortnite