Fortnite have unveiled the GOAT skin in the wildly popular Battle Royale game. Epic Games has partnered with Coffee Stain for their Goat Simulator 3 collaboration, and the new skin is the result of that collaboration. This skin is literally a buffed up Goat, and has the title of the "GOATest Skin".
Epic Games released a hilarious collaboration trailer revealing the new crossover on Thursday, September 29, 2022. Fortnite players were surprised by this GOAT skin, which makes sense considering the developer has worked with various games and brands. Have a look below to know more.
Also read: Twitch Introduces New Shoutout Feature to Follow Other Streamers
How Can One Get the New GOAT Skin in Fortnite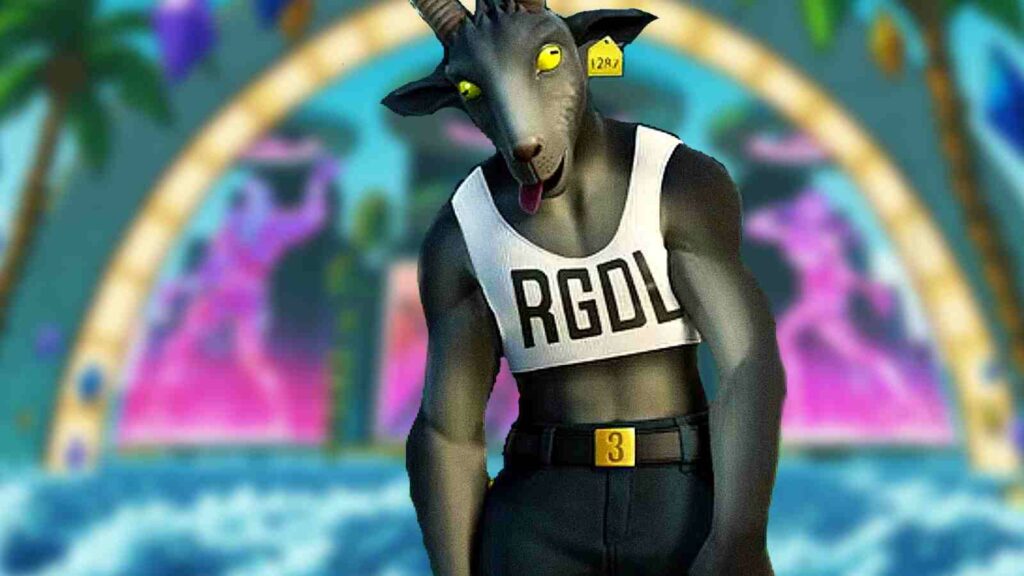 Goat Simulator 3 is scheduled to release on November 17, 2022. The video game is available for Xbox Series X|S, PlayStation 5 and PC from the Epic Games Store. The protagonist of the game is a goat named Pilgor, which the Fortnite GOAT skin is based on. Pilgor is the protagonist of this Goat Simulator series, and he loves nothing but rampaging around the world.
To promote Goat Simulator 3, Epic Games is offering fans the chance to earn a goat skin in Fortnite. This skin is available free of charge to purchasers of Goat Simulator 3 on the Epic Games Store. This offer is actually valid for one year and the promotion ends on September 29th, 2022 at 11:59 PM ET. This skin is inspired by the main character in the Goat Simulator, Pilgor, and was designed by the game developers at Coffee Stain North.
Also read: Call of Duty: Warzone Pro Player Jukeyz Hospitalized Due to Induced Coma
In the Fortnite Battle Royale version of Pilgor, he wears jeans and a tank top. Despite being the newest skin in the game, it is expected to be very popular due to its enjoyable nature. Many of the Fortnite creators also got this GOAT skin for free. At this time, the requirements for getting free skins from Epic Games are unknown.
However, anyone who receives them is part of Fortnite's Support-A-Creator program and has thousands of supporters. To pre-order Goat Simulator 3 and get your free GOAT skin, you'll need to visit the Epic Games Store. Remember, the video game costs $29.99, but you can't play it until it's released. This is just a pre-order, and at the moment this seems to be the only way to get the skin in Fortnite.
Also read: FIFA 23: Highly Boosted Federico Valverde POTM Card is On the Way According to Leaks