Garena introduces new OB patch updates frequently to update the in-game mechanics and more for players. Here in this article, we will take a look at the Free Fire MAX OB34 update release date, rewards, new character, new weapons, and more.
The OB34 advance server is about to close making the release of the upcoming OB34 patch update closer. In every OB patch update, Garena introduces new features like weapons, characters, and more for players. The upcoming OB34 patch update is expected to brought in many new features. Let us take a look at the upcoming Free Fire OB34 patch update release date, and more.
Free Fire MAX OB34 Update: Release Date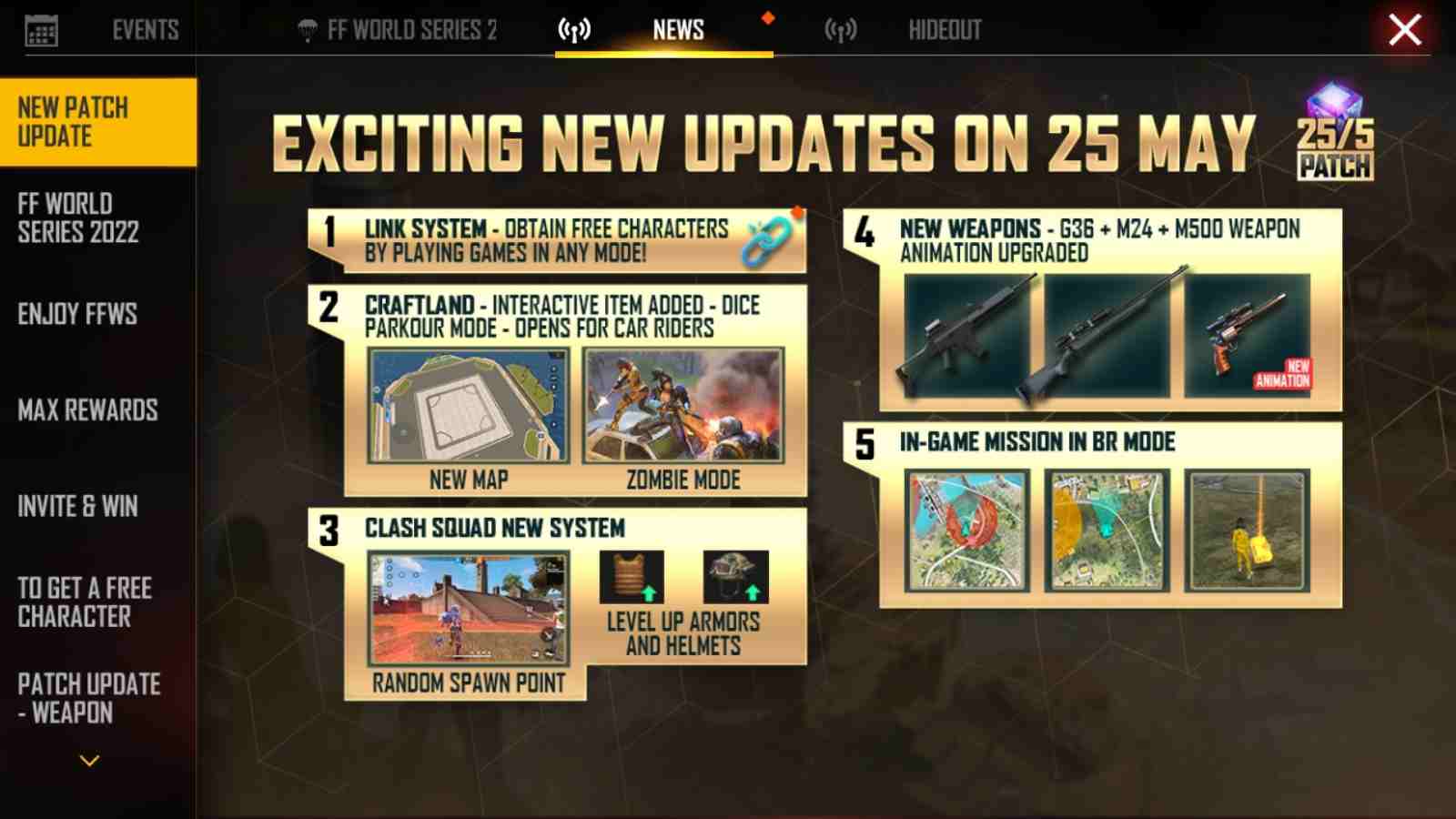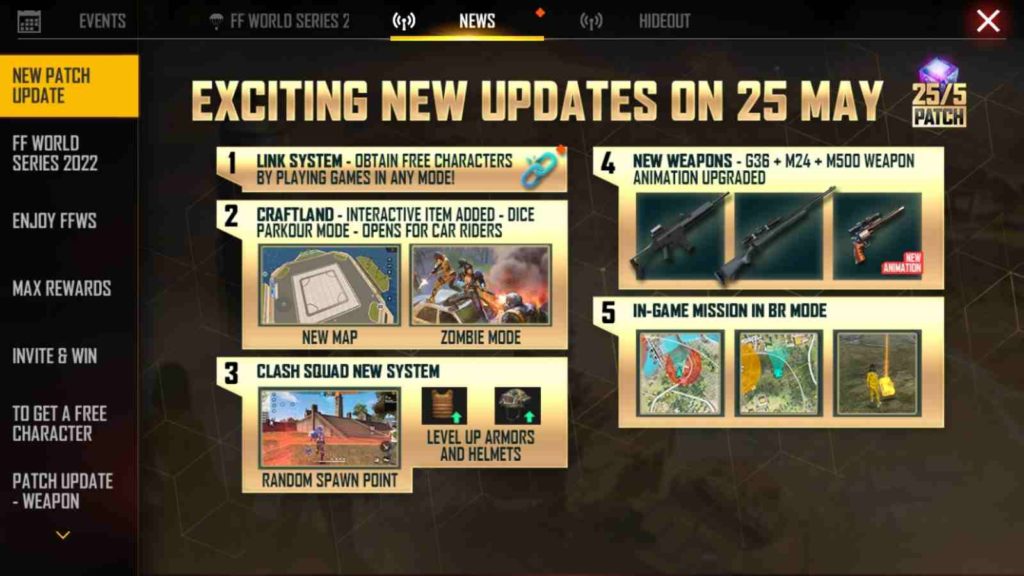 Developers are all set to release the new OB34 patch update with just one more day left for the OB34 advance server. INce the advance server closes and the reported bugs get resolved the patch will be made available for players. The latest OB34 update is all set to release on May 25th, 2022.
The new update will introduce new features in the Craftland mode Garena will be adding five types of zombies in the Craftland mode with an interactable tower. Other than this a new Isle of Champs a new mini-map will be introduced to this mode as well.
Related – How To Get Bronze Horse Loot Box In Free Fire MAX Exclusive Event For May 2022?
Other than the major updates in the Craftland mode developers are set to introduce new characters and ability rework of available characters. There are a number of characters that will get their abilities reworked in the upcoming OB patch updates. Major characters include the characters like Wolfrahh, Dimitri, D-Bee, Steffie, and Xayne.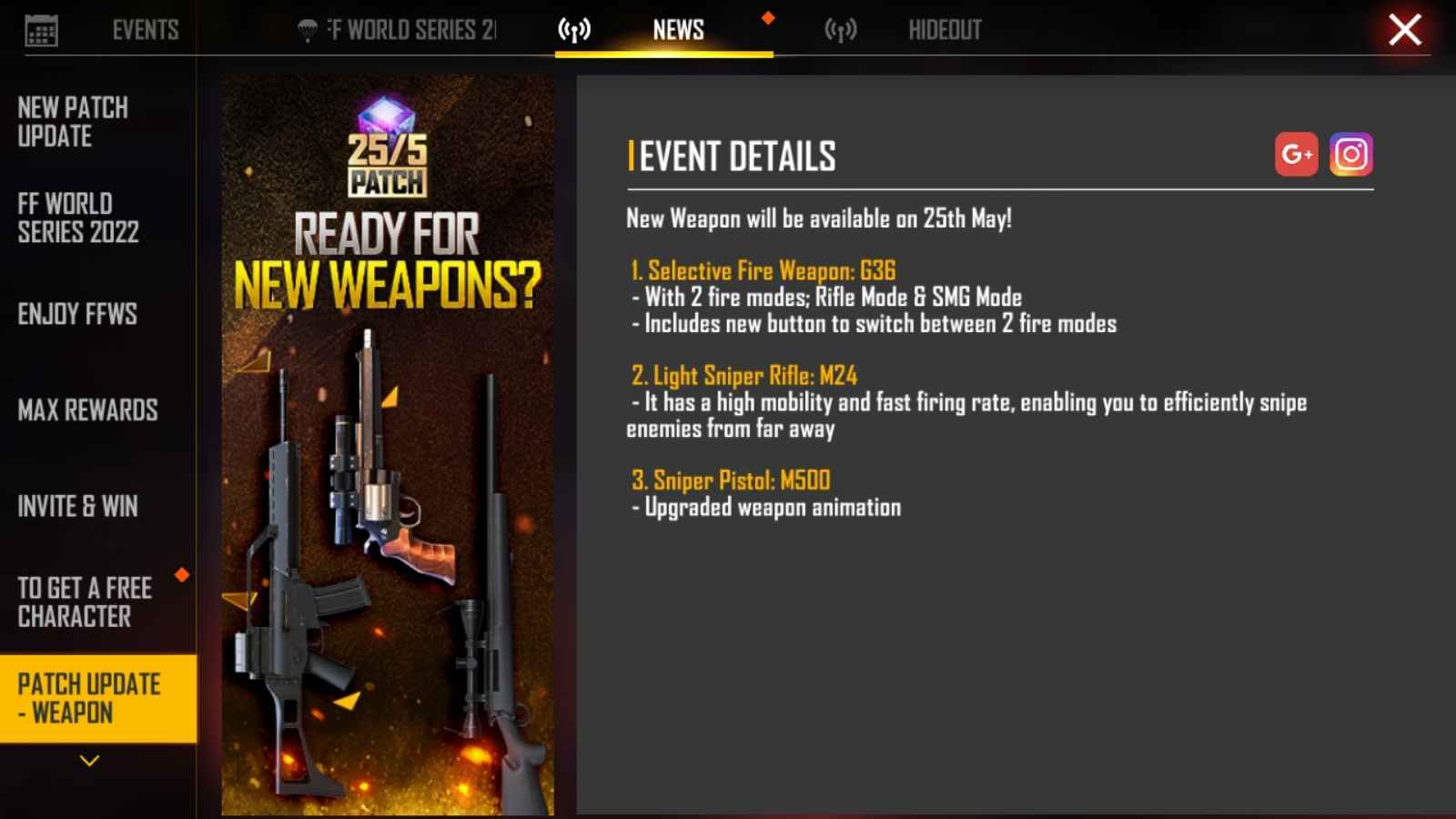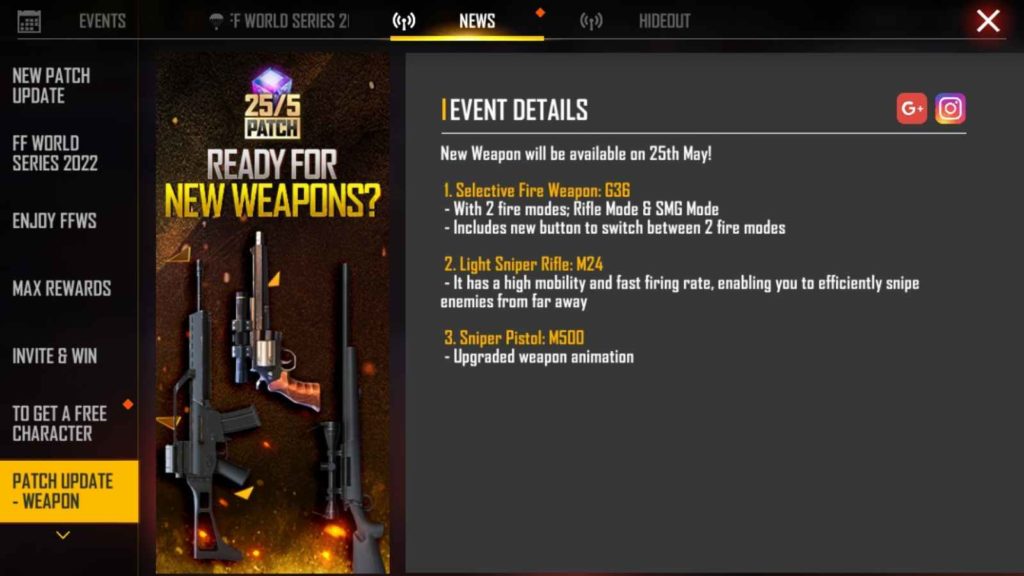 Other than this there will be a new set of weapons available after the OB34 patch update as well. The new weapons will include G36 and M24 with a new animation for M500 as well. G36 will be introduced in the AR rifles section whereas, M24 will be introduced in the Sniper rifles section.
Follow our Instagram handle to participate in the huge DJ Aloks Giveaway and to stay updated with the latest news on the gaming and eSports scene.
Also Read – GW Manish Free Fire MAX ID, K/D Ratio, Headshot Rate, YouTube Channel, Monthly Income, And More For May 2022